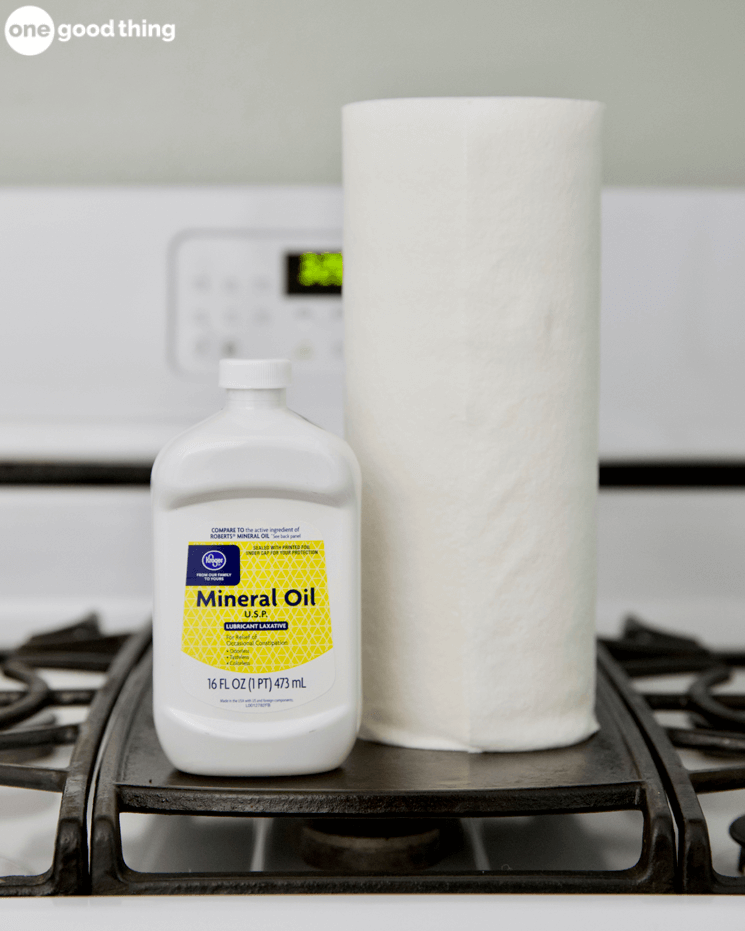 Follow my blog with Bloglovin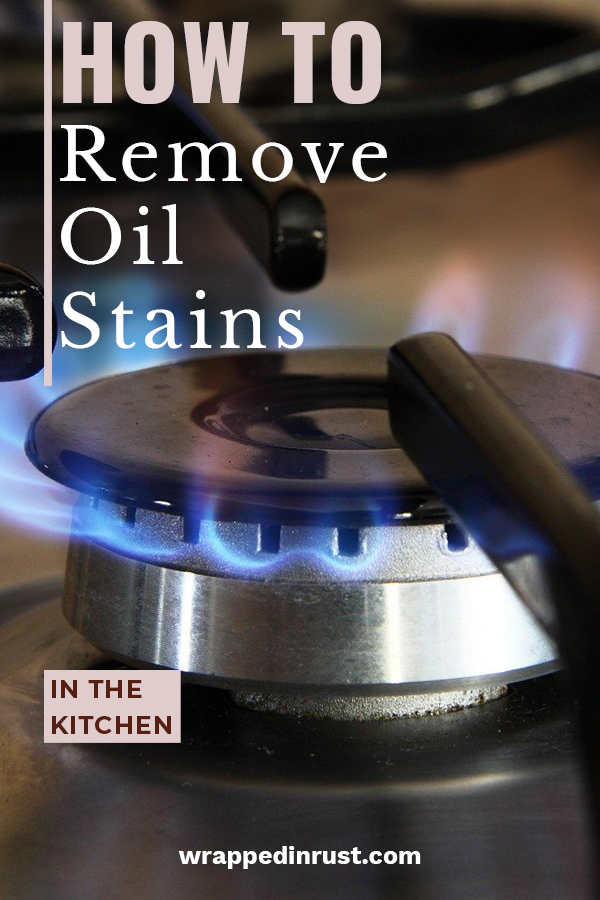 If you like to cook, your kitchen has oil stains or spots. The spots might cover your stove top and range hood. Grease might have splattered onto your countertop or nice wood cabinets. Well, we're going to give you some pointers for getting rid of those oily stains. What actually does it might surprise you! Check out this kitchen cleaning hack!
1. Fight Like With Like
You might have learned in your high school chemistry class that like substances will dissolve those that are similar to each other. That's why this trick works so well — it's science! All you'll need is some plain mineral oil (or baby oil) and some paper towels or clean rags. Why mineral oil? Because it won't turn rancid over time like cooking oils will. If you can't find mineral oil (though most big-box stores or drug stores will have it), you can use any cooking oil — just know that after a while it might go rancid. But if you're cleaning up these areas fairly frequently, that's probably not much of a concern.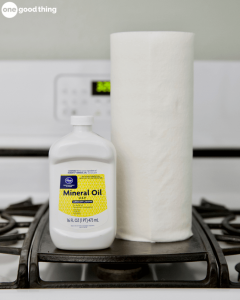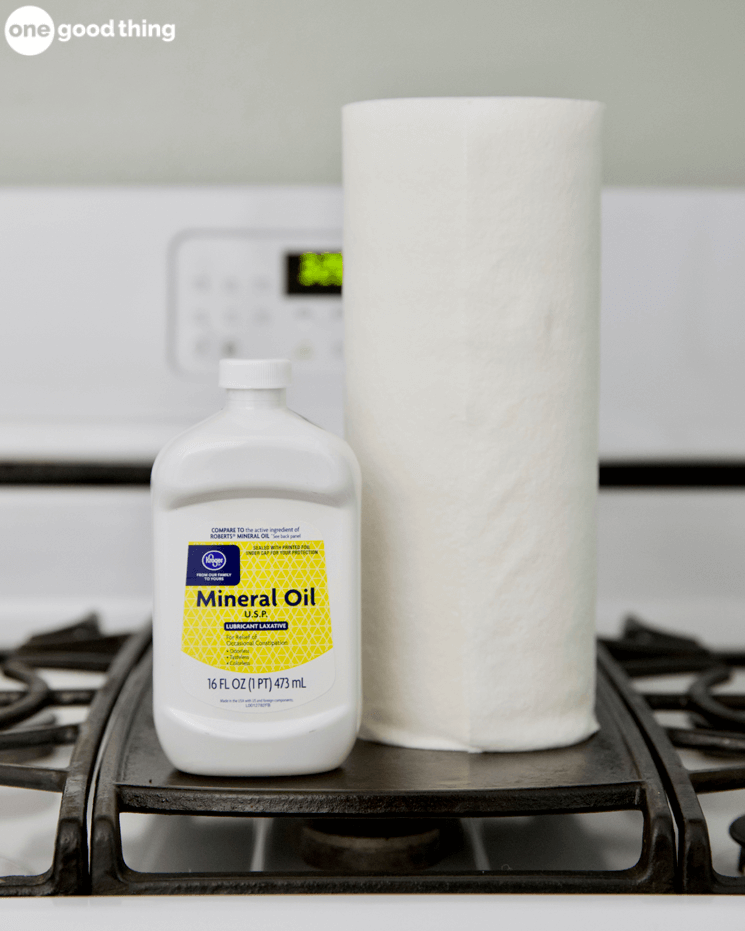 2. Go Easy on It
It won't take a lot of mineral oil to get rid of those oily or greasy stains in your kitchen. Just put a few drops of mineral (or cooking) oil on a heavy-duty paper towel or clean cloth, and go to town wiping the mess. You'll be shocked at how easily and quickly it will slide right off into your towel. Then you can simply buff everything to a shine with a new cloth.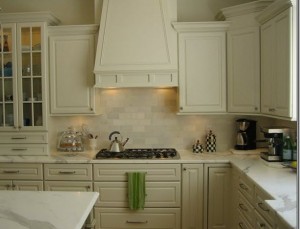 3. For Extra Tough Cases
If even mineral oil doesn't remove all the oily stains, you can break out your Magic Eraser. However, just be careful to test this method in an inconspicuous spot first, as it can compromise or dull some finishes.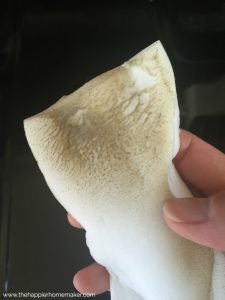 Hot Articles This Week: