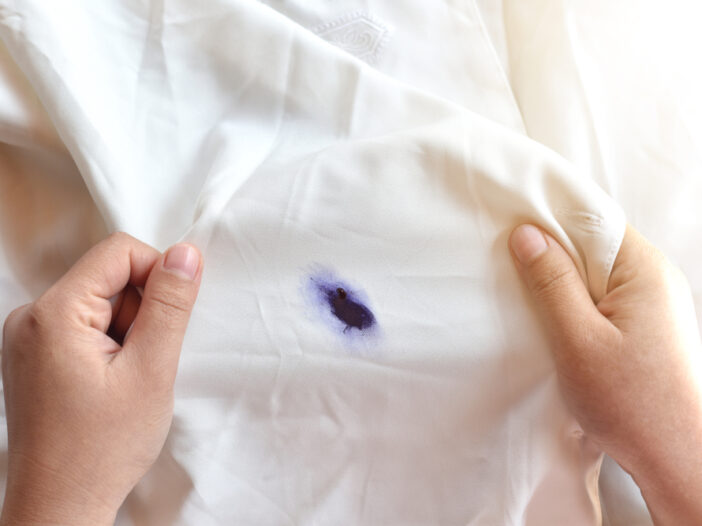 Follow my blog with Bloglovin
We drink, we eat, and we spill. Fortunately, we also have experts who can suggest the top stain removers for laundry to clean it all up. You can get a stain here or there at any time. Instead of stressing out about it, try to be prepared with the top stain removers for laundry.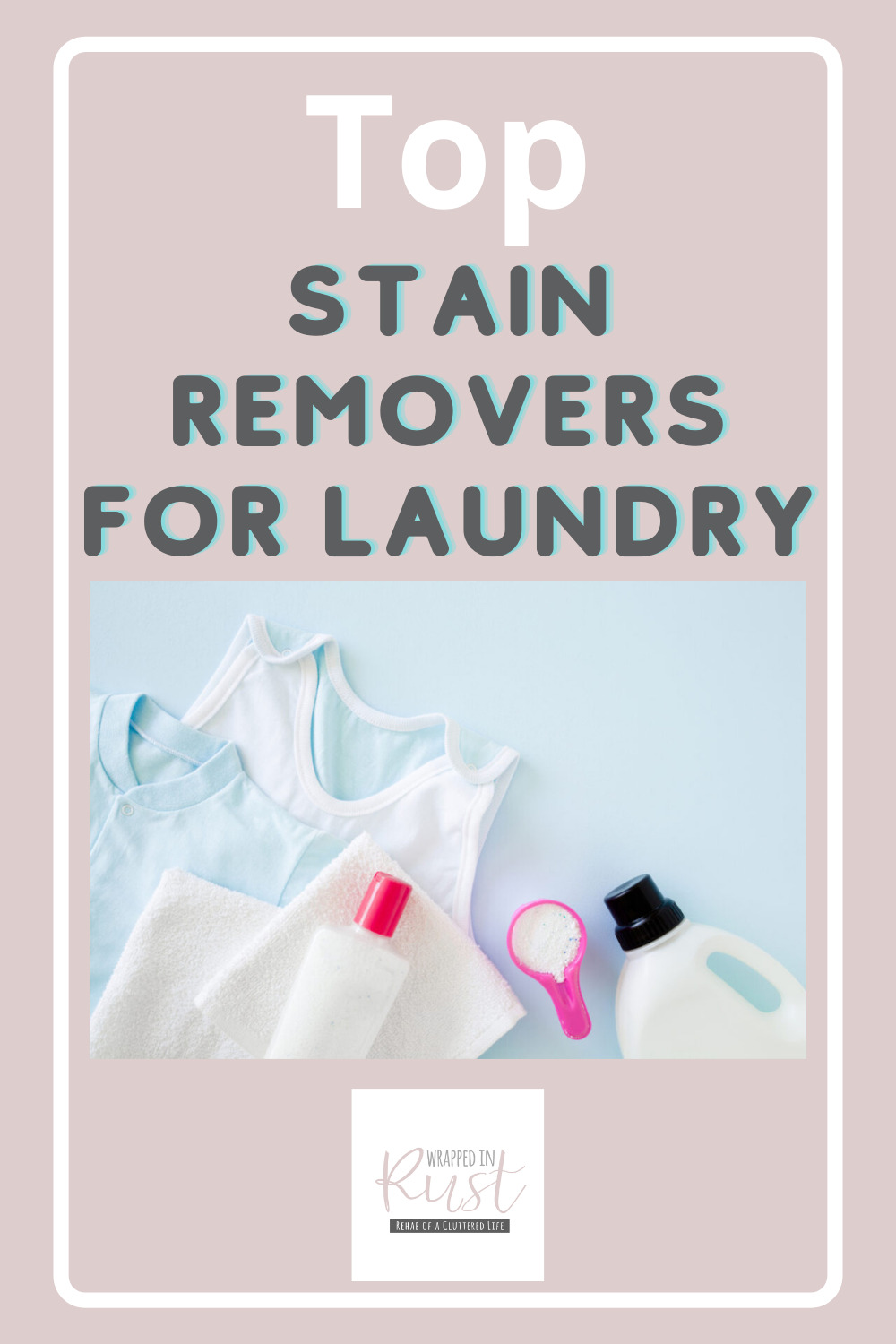 Before you can begin, you must set the scene for success in order for the products to give you the best results for cleaning out tough stains. Time is of the essence when it comes to removing stains. The trick is, the sooner you take action, the better chances of saving your garment from permanent damage.
Here are our picks for the top stain removers for laundry:
Top Stain Removers for Laundry
Secret Spot Remover and Laundry Spray
This is a stain-fighting powerhouse. This product is user-friendly and gets rid of the toughest stains fairly quickly. From chocolate and tomato sauce to paint and ink – you name it! It is also great for removing lipstick and makeup from fabrics (this could be a lifesaver!).
The best part is that it is environmentally safe and non-toxic, so it should not cause any damage.
Here is another best seller with the best reviews. You can easily store it in your glove compartment or your handbag to use on the go! Tide has particularly been designed to remove fresh stains of drinks and food that can be potentially hard to clean later.
Why Is Tide To Go a Good Choice?
The strong solution breaks down the tough stains and uses micro-fiber pads to absorb most of the stain. So, if you accidentally spill coffee on your shirt while running to a meeting, this solution is perfect! All you have to do is press the tip of the pen over the stained part on your fabric and let the magic begin.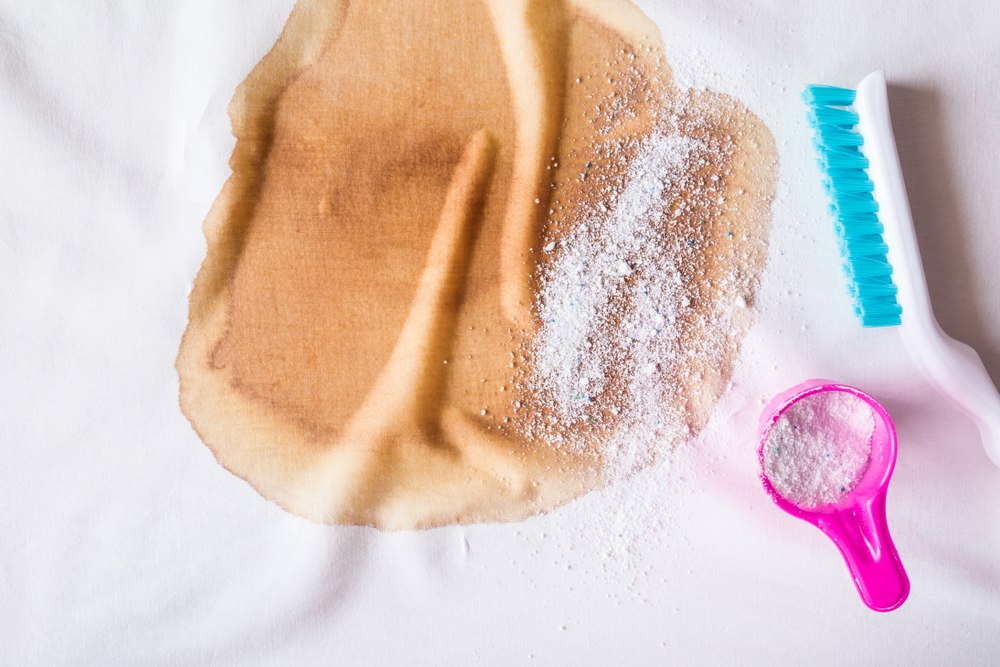 Do you wish to remove stains from your white clothes? Well, we are here to tell you that your wish is about to come true! You can rub Nellie's Wow Stick over the stained area and watch how everything unfolds in front of you. It also cleans bloodstains, makeup, and food stains from white shirts. Nellie's is one of the top stain removers for laundry and has great reviews too!
Shout is another great solution that works well to remove tough stains. It will work like magic on tough and stubborn stains that get thicker with time. With just five minutes of soaking time, it removes stains from grass, blood, salad dressing, body oil, grease, and dirt.
Why Should You Choose Shout?
This stain remover can also remove stains of chocolate as well as black coffee, provided that you precisely follow the instructions mentioned on the label.
So this particular spay is slightly more expensive than your typical stain removers, but it is definitely worth it. All you have to do is let your fabric soak in it overnight and wash it as you normally would the next day. It will get rid of the tough marks and stains you accidentally get on your precious clothes.
The laundress wash is the perfect stain removing solution for oil-based stains. It is ideal for expensive and delicate clothing items that need to be handled with a lot of care. In addition, the Laundress Wash is non-toxic and does not emit any poisonous fumes in the air, making it the number one choice for most people.
Why Choose Laundress?
It is great for removing oil-based stains, such as makeup, salad dressing, or splashes of oil. In order to make it work, all you have to do is use hot water to rub it all over the stain and soak it for 30 minutes. You can also use a stain brush to work the stain out of the fabric using gentle motions. Say goodbye to stains on hard-to-clean cuffs and collars!
Ah, another great find. The Oxi Clean stain remover will last a very long time before you need to run out and get another one. This is what makes a great option for those who are on a tight budget. It is a one-time investment and can last for years! Besides, it is one of the best stain removers out there!
You can add it to the laundry with your detergents after using it as a pre-treat solution for stains. The great thing about Oxi Clean is that it works quite well on rugs and carpets too.
Zout is combined with three enzymes that use a few spritzes to tackle oil-based, starch, and protein-based stains on the fabric. This particular solution has been around the market since the 1960s and has always proved to be effective. It was initially designed as a cleaning solution for medical uniforms but has now become the number one choice for consumers.
Dryel on the go offers a quick stain removing solution to dry-clean your stained fabric. This particular solution works only for dry-clean friendly fabrics only so be sure to keep that in mind while using it. You can use the scrubbing device on the pen to remove tough stains by squeezing it onto the garment. If you follow directions accurately, you will never have to send your clothes to the dry cleaner ever again.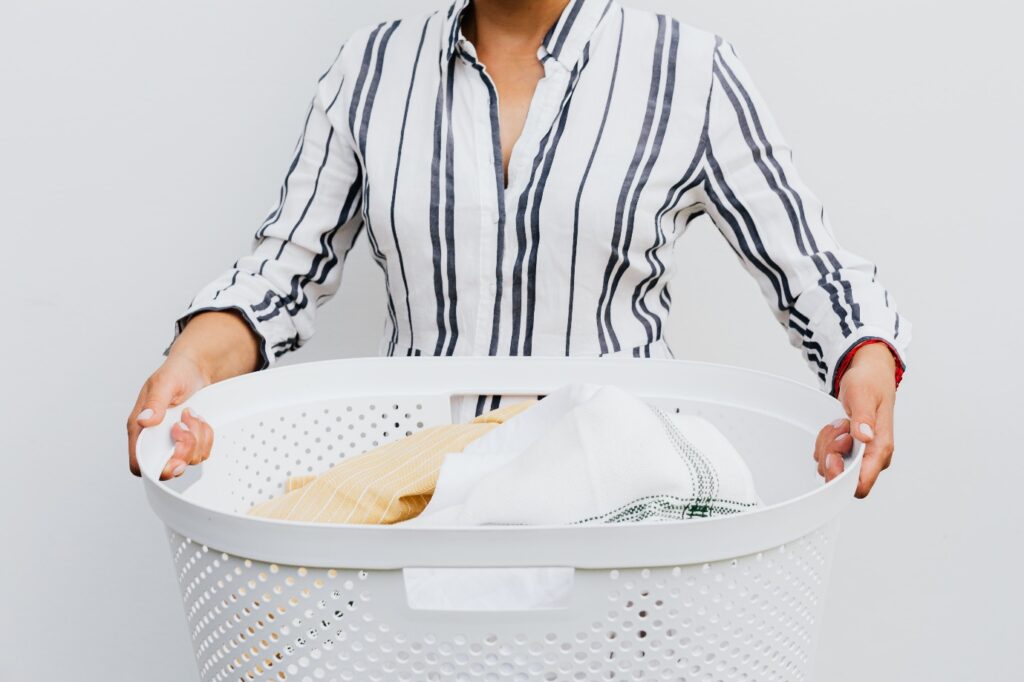 Tide plus ultra-stain removes common stains, such as grease, sweat, and dirt in just about five minutes. However, tide ultra plus may not be effective for cleaning out motor oil or gravy stains as they are much thicker in consistency. Nonetheless, tide removes more stains than any other stain-removing solution.
How Do Stain Removers Work?
Stain removers use protein and powerful enzymes to break down the tough stain particles. These enzymes work by digesting the fats present in the stains in a similar way as we digest the food that we eat. These stain removers are highly effective and can work well by removing chocolate and blood stains from any fabric.
From our favorite picks for top stain removers for laundry, oxi clean is the best stain remover as it is safe to use and easy to handle. Plus, you can also use oxi clean on crisp white fabrics too! To make these stain removers work quicker, you can add some vinegar while soaking them in water. The stain will get lighter and start to disappear.
Things to Consider When Using the Top Stain Removers for Laundry
Delicates
Some stain removers are not suitable for delicate materials, such as cashmere, silk, or wool. So before using any particular stain remover, be sure to check the instructions. You don't want to make things worse for your silk top or your wool sweater.
Non-Bio Stain Removers
These products don't have added colors or fragrances, and they don't contain enzymes that can harm sensitive skin types. However, the ability to remove stains effectively is affected since non-bio stain removers carry far fewer enzymes than other stain removers.
Types of Stain Removers
Pre-Wash Applications
These types of stain removers are applied directly onto the target area (where the stain is) either by hand, spray, roller, or brush. Pre-wash applications are used to soften the fabric and remove stain marks before they completely set in. Hence, they are applied before the fabric is washed. Keep in mind that some fabrics don't require a machine wash after a pre-wash application is used.
Washing Machine Options
You can add some of the stain removers directly to your washing machine. They save you from the trouble of applying the stain remover beforehand and scrubbing it all over. This method is more convenient when you have to tackle large stains or multiple marks on a single fabric.
How Do You Select the Right Stain Remover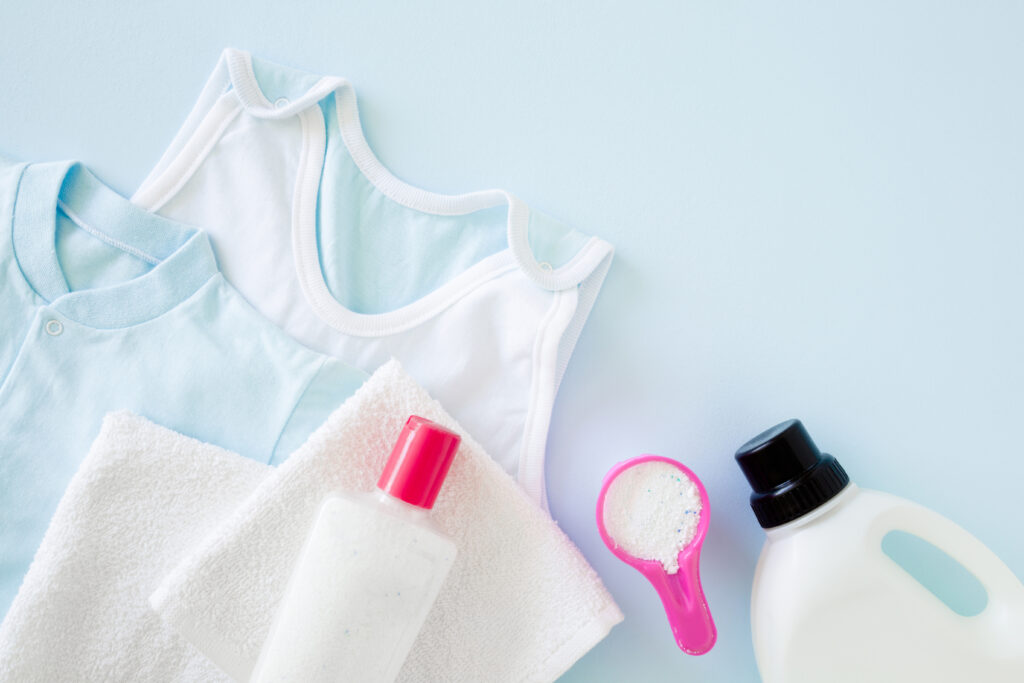 You must have been in a situation where you spilled coffee on your favorite shirt. It is indeed a common memory for most of us. And no matter how hard you tied to scrub off the stain, it simply did not budge.
It is difficult to find patience and time to scrub the stains, which is why we have prepared this list of the top stain removers for you to consider. But how do you choose which one is the right one? In order to find the right stain remover, it is crucial to consider the science behind stains.
For instance, you should know what caused the stain, the color of the stain, its intensity, and the material of the fabric. Once you are fully able to answer these questions, you can compare and contrast the stain removers that best meet your requirements.
For example, for white shirts, we recommend oxi clean; whereas, for gentle and soft cleaning, we recommend tide to go as the best solution. Oxi Clean, so far, has the most consistently positive reviews and has the ability to work quickly while requiring a minimal amount of effort.
There are numerous types of stain removers in the market due to the varying compositions, shapes, sizes, and colors of the stains. Each product contains different chemicals and combinations to treat a single spill.
It is not always easy to choose the right one since each cleaner has different ingredients that treat dye, oil, protein, and tannin-based stains.
The brands of the top stain removers for laundry recommend that you test the solution first before applying it to the fabric. You can test it by using an old, stained cloth to see if the color changes or how effectively the solution works.
Conclusion
Stains bind to the surface of a fabric via chemical reactions. Thus, you need different, stronger chemical reactions to fight these stains. We hope that the top stain removers for laundry that we have listed are helpful to you.