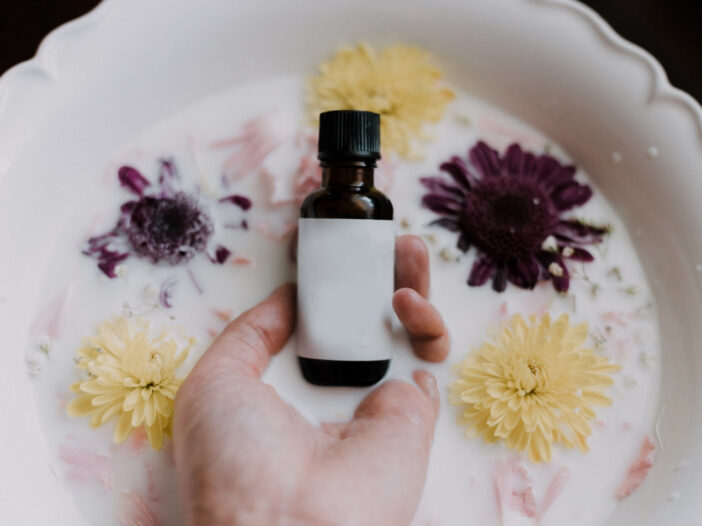 Follow my blog with Bloglovin
Laundry detergents are available in bulk on the market. You can find all sorts of detergents for every brazen stain. However, these detergents are chemical-ridden that can be harmful to human health. The toxins in these detergents can destroy your clothes and cause, but they can also be harmful to your skin due to direct contact. These products may finish the job for the time being; however, they are harmful in the long run. Therefore, we will discuss some homemade recipes that include essential oils for laundry that clean your clothes and toxin-free, posing no threat to you or your clothes.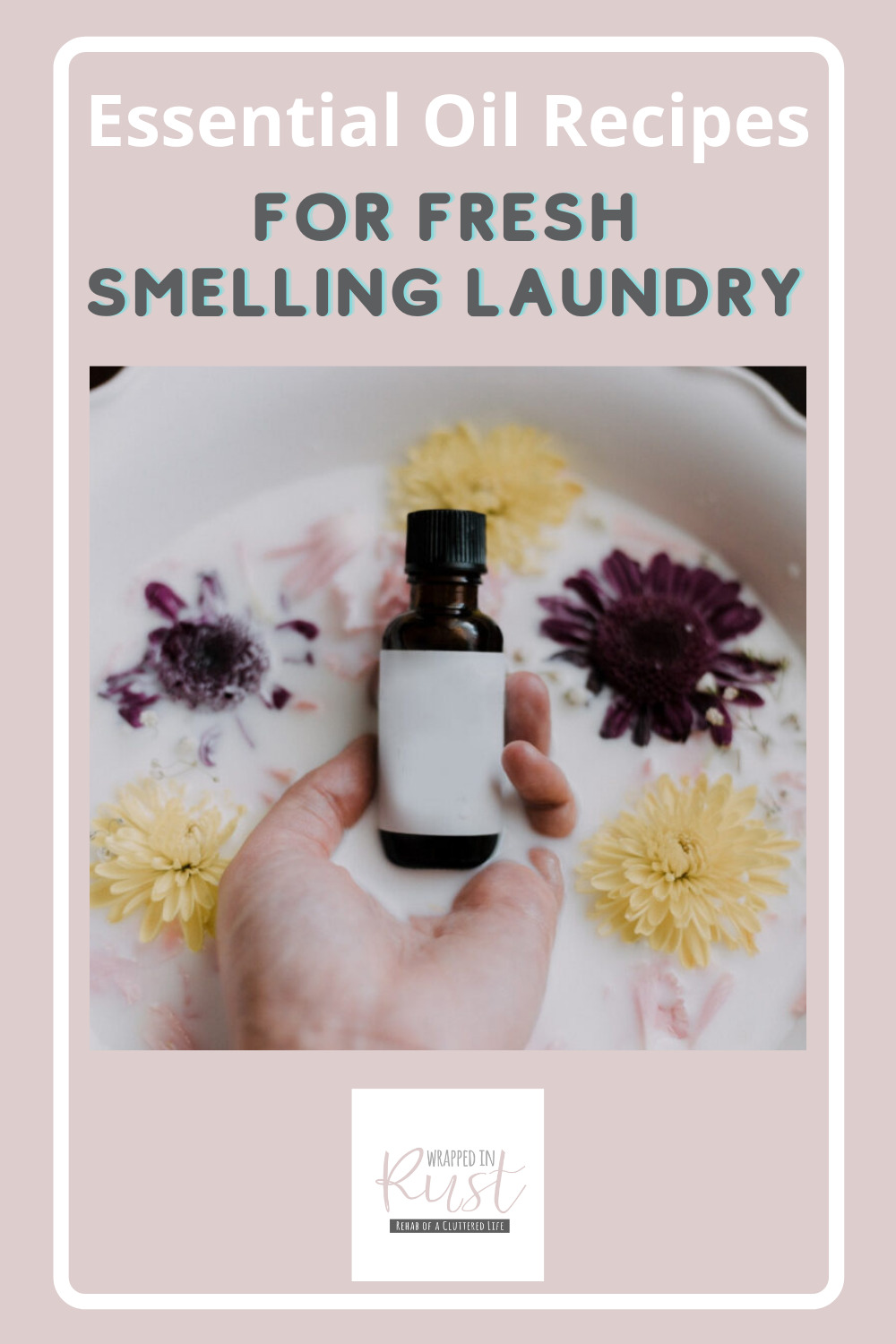 What Is the Purpose of Essential Oils?
Essential oils have antibacterial and antifungal properties, which is why they are an ideal ingredient for laundry detergent. They have cleaning and deodorizing properties as well.
These recipes, including essential oils for laundry, will come in handy for you if you are not a fan of too many chemicals and toxic ingredients in a laundry cleaner.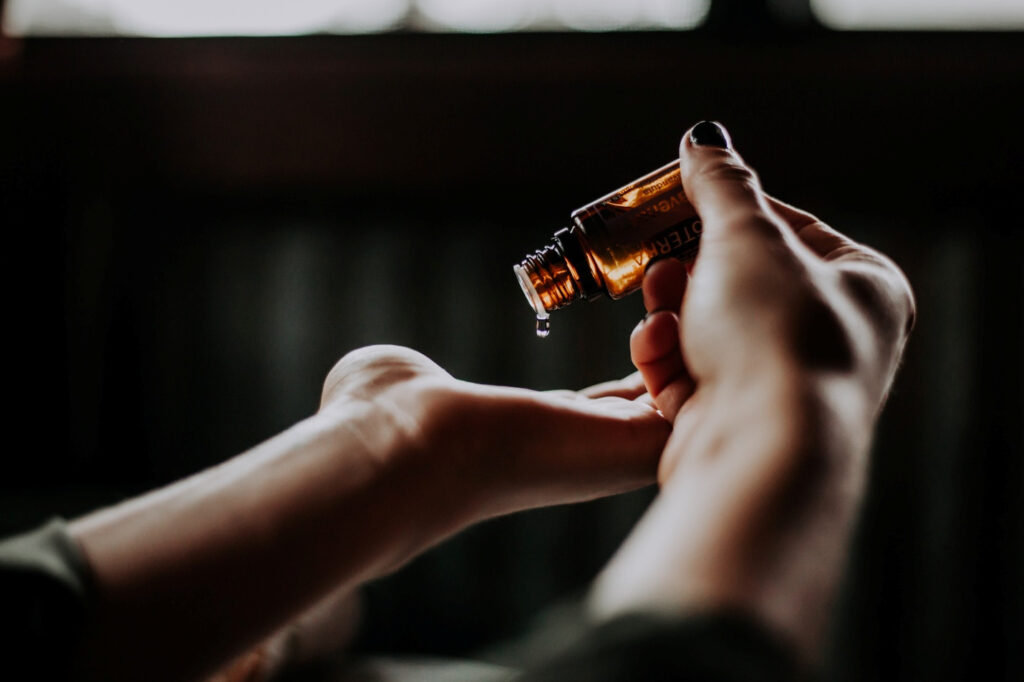 What Are the Best Essential Oils for Laundry?
The following are the essential oils that are an ideal choice for making a cleaning detergent:
· Tea Tree Essential Oil for Laundry
Tea tree essential oil is an ideal choice when cleaning dirty clothes. If you are cleaning a vomit stain, the chances of prevailing bacteria are paramount.
Tea tree essential oil for laundry has antifungal properties that are useful to combat the situation. It is also useful to fight the mold and mildew accumulated inside the clothes or the smell thereof.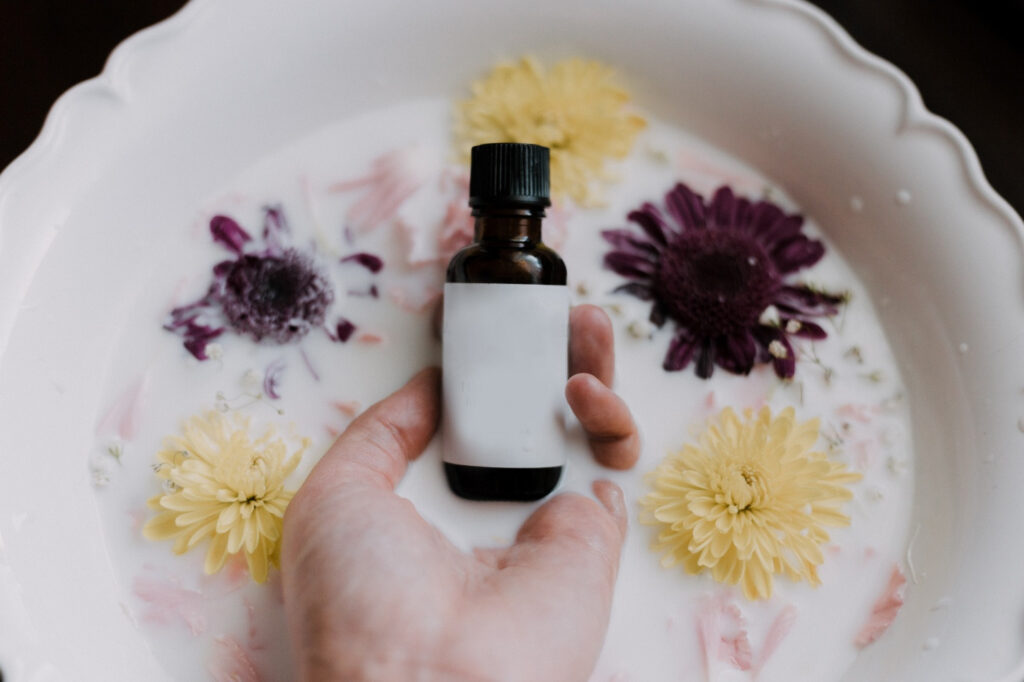 · Lavender Essential Oil for Laundry
If you have trouble sleeping, this essential oil is the perfect choice for your laundry. Lavender has a very calm, serene, and relaxing effect on the clothes.
Therefore, cleaning your bed sheets and pillowcases using a detergent that contains lavender essential oil can contribute to your peaceful sleep at night.
· Rosemary Essential Oil for Laundry
Rosemary essential oil is another ideal ingredient for laundry detergent. It has antimicrobial properties that help disinfect the piece of cloth you have used it on.
It also has antibacterial and antifungal properties that can come in handy when dealing with a pungent mildew smell.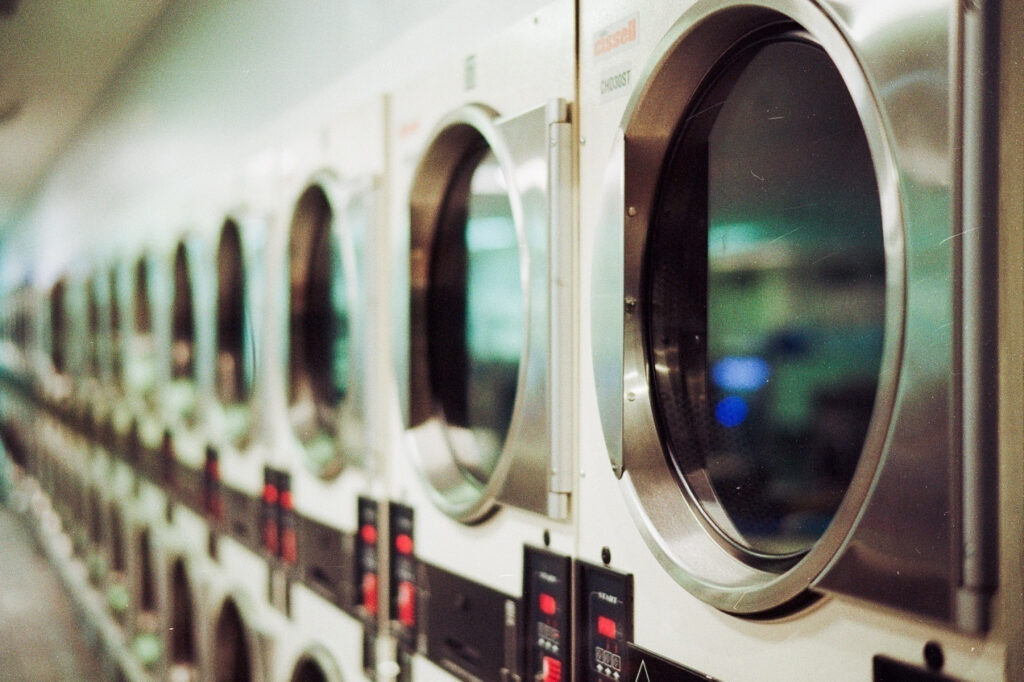 · Citrus Essential Oils for Laundry
Citrus essential oils for laundry are amazing at oxidizing and cleaning the clothes. You can use these essential oils to remove the stubborn stain of dirt, grease, and grime. They are responsible for fruity, minty scent in the washed clothes.
· Peppermint Essential Oil for Laundry
Peppermint essential oil for laundry gives a fruity scent when combined with other essential oils. These essential oils are responsible for cleaning extremely dirty clothes, all thanks to their antibacterial qualities.
· Eucalyptus Essential Oil for Laundry
Eucalyptus essential oil for laundry not only cleans your clothes but they are also responsible for the calming effect on their surface. The soft, scented surface of your clothes will feel like it has just been treated in a spa.
When you combine eucalyptus essential oil with peppermint or spearmint essential oil for laundry, they make an amazing combination of uplifting scents that stays on the clothes for days at large.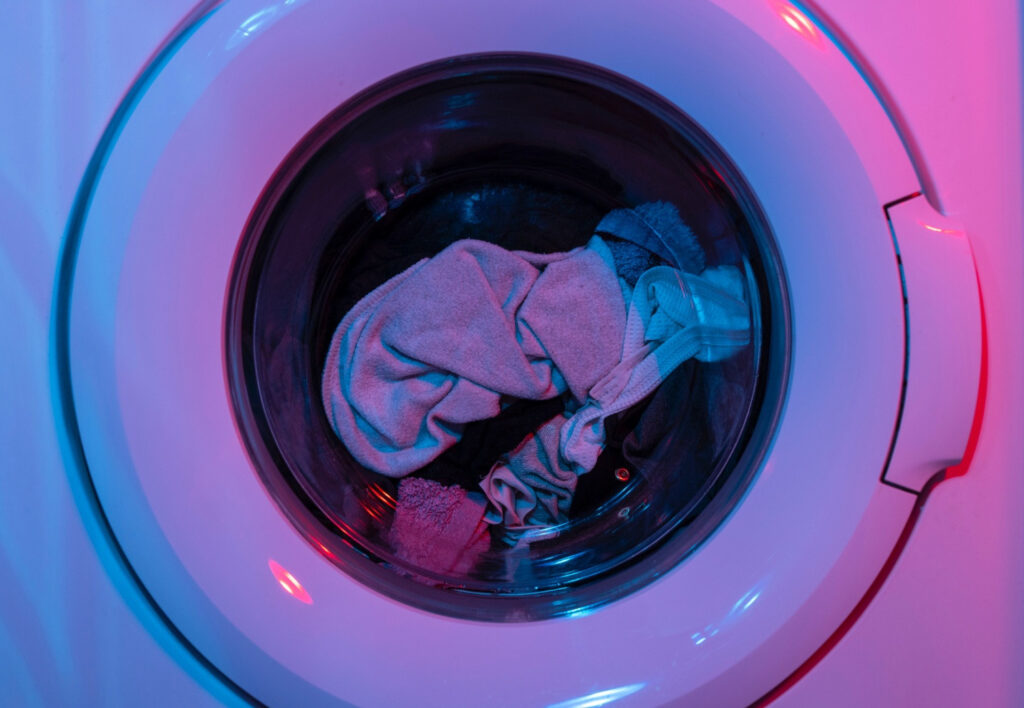 The Ideal Combination of Essential Oils for Laundry
Essential oils have various qualities that qualify them as an ideal ingredient in a laundry detergent. However, some essential oils perform better when they make a combination with one another.
Here are some ideal combinations of essential oils for laundry:
Chamomile essential oil works well when you combine it with lavender and orange essential oils.
As mentioned above, eucalyptus essential oil and peppermint essential oil work best when you make a combination of them.
When you combine lavender essential oil and lemon essential oil, they create a citrusy, fruity scent ideal for an after-wash.
Similarly, when you combine the lemon essential oil with tea tree oil, they make a powerful combination that is enough to clean the clothes, remove brazen stains, and provide a calm, soothing, citrusy smell to your clothes.
Peppermint, lemon, and rosemary essential oils are famous for their scents and cleaning qualities. When you combine them, they are effective for your laundry.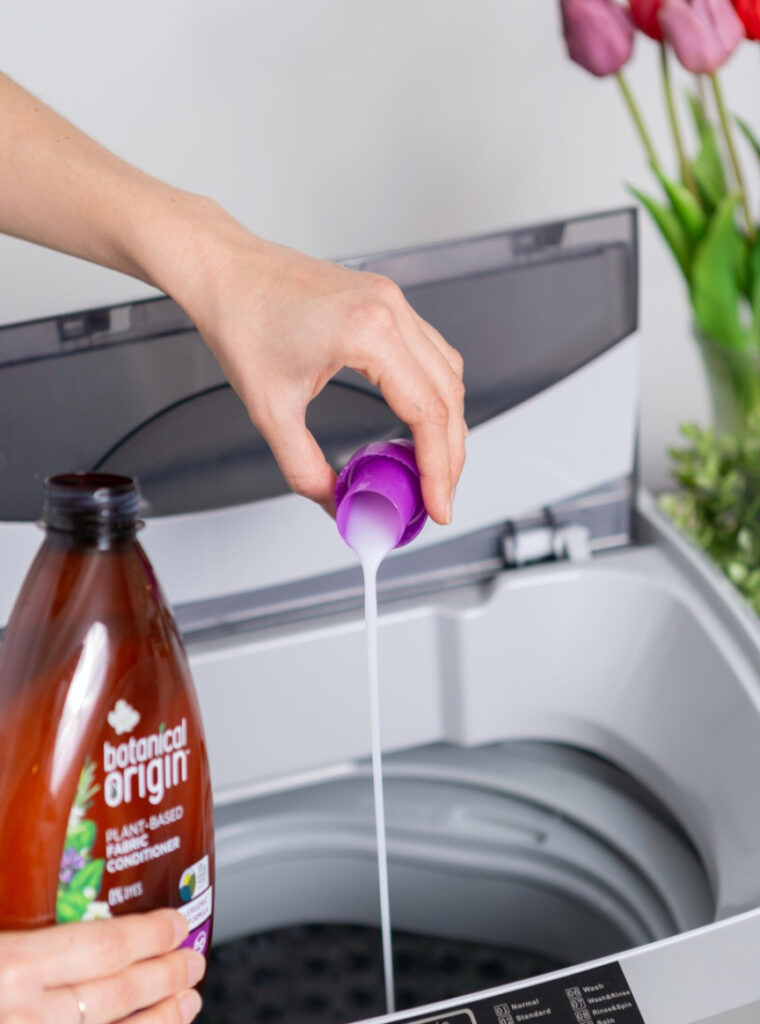 Effective Essential Oils for Laundry Recipes
Now that we have learned how effective essential oils are, let's dive into the recipes of cleaners containing essential oils for laundry:
1. Liquid Essential Oil Laundry Detergent
Most people tend to use soap for laundry. While it cleans clothes, it doesn't penetrate the surface of your clothes to suck the debris out of the internal fiber. On the other hand, detergents tend to rinse your clothes clean, ensuring that every fiber of the particular piece of cloth is free of dirt and debris.
Liquid essential oil laundry detergent is an ideal choice to get rid of hidden dirt and debris. It is easy to whip and easier to apply!
Ingredients
Salt
Washing soda
Distilled water
Essential oils
Sal suds
Spray bottle
Long-handled wooden spoon
Procedure
Boil four cups of distilled water.
Add one cup of salt to the boiling water.
After you have boiled the salt-water solution, take it off the stove and add 1½ cup of washing soda to the solution.
Keep stirring until the washing soda and salt are thoroughly dissolved in the boiling water. You might find clumps inside the solution. Use a blender to break them and keep stirring until the solution gets rid of any clumps.
Let the solution cool down for a while.
You can take any essential oil of your choice to strengthen the solution. However, the combination of lavender essential oil and lemon essential oil works the best. Add half a teaspoon of each essential oil and stir the solution.
Now, add 2 ½ cups of salt suds and stir everything with caution; otherwise, the salt suds will form bubbles that can disrupt the entire solution.
Stir carefully until the solution has dissolved all the ingredients.
The liquid detergent containing essential oils for laundry is ready! Pour it in a spray bottle or a jar and use it accordingly.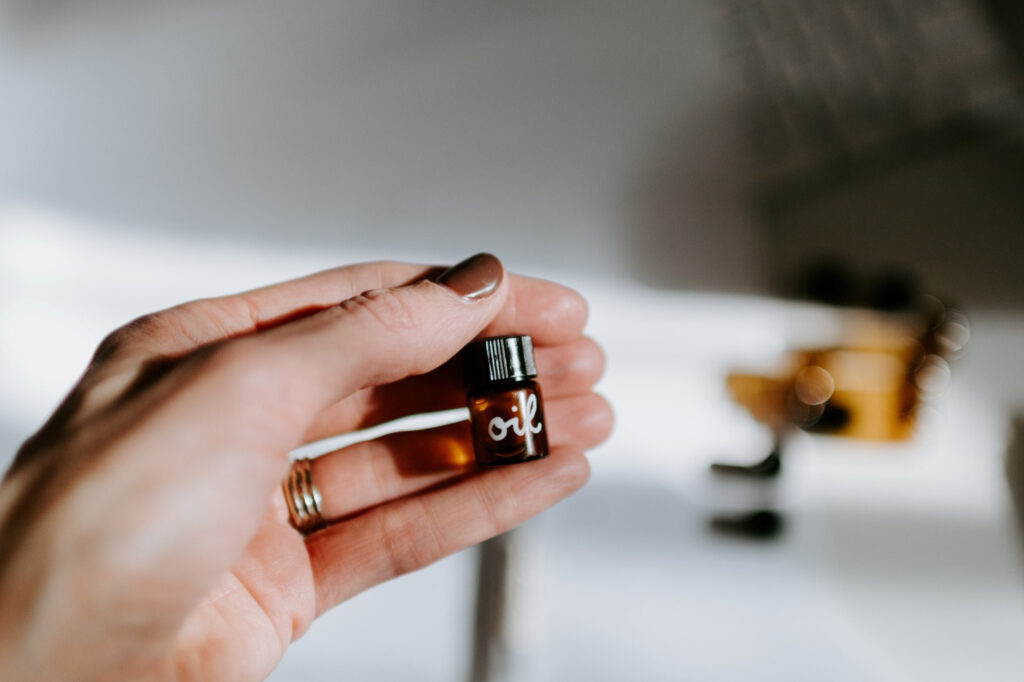 Fabric Softener
Now that we have learned about an effective cleaner consisting of essential oils for laundry let's dive into the process of making a fabric softener using essential oil for the after-wash glow.
Here is a list of things required to make a fabric softener with essential oils for laundry:
Ingredients:
Jar or bottle
Essential oils
Vinegar
Procedure:
Making a fabric softener using essential oils for laundry is a simple process. The following are the steps involved:
Take a quart-size container that can contain essential oils without damaging the surface.
Fill this container with four cups of vinegar. Vinegar is a cleaning agent sufficient to remove stubborn stains without leaving a mark behind. This agent can make an excellent fabric softener. You can increase or decrease the quantity as per your wish. Make sure to take the right container to avoid unnecessary mess.
Now, take any essential oil of your choice and add 10 to 15 drops of it to the container. Make sure to choose a fruity scent that stays on. Lemon essential oil or lavender essential oil is the ideal choice for a fabric softener.
You can also make a combination of two different essential oils that complement each other. This leaves a pleasant effect on your clothes. Ten drops of lemon essential oil and five drops of lavender essential oils is an ideal amount to make an effective fabric softener.
Keep stirring to mix these ingredients well.
Finally, you can put a label on the container to easily distinguish between the cleaner and fabric softener. Print it on your own and get one for the market.
Final Word
In this article, we have discussed the properties of essential oils for laundry and how you can use them. You can easily make a homemade cleaner and a fabric softener without the involvement of toxic chemicals.
These two recipes are an amazing alternative to the chemical-ridden products available in the market. Moreover, they are cheap, making it easier for you to prepare them in bulk.