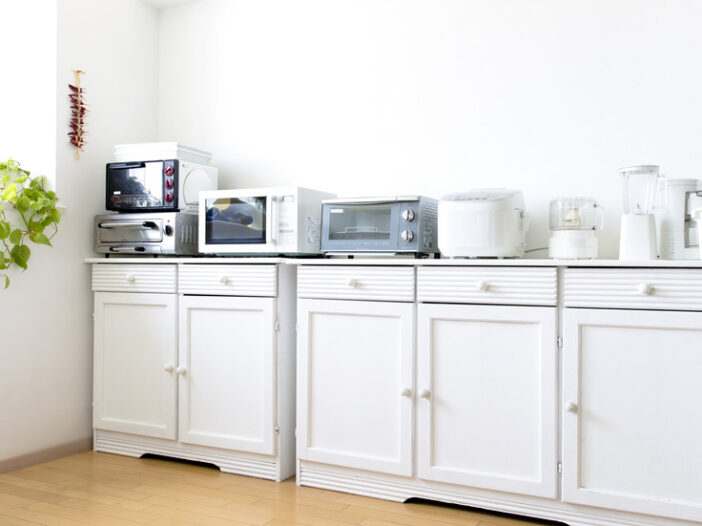 Follow my blog with Bloglovin
Learn how to hide your small appliances conveniently away. Why clutter your counters if you don't have to? With these tips and tricks, you can take care of your small appliances and keep clean counters!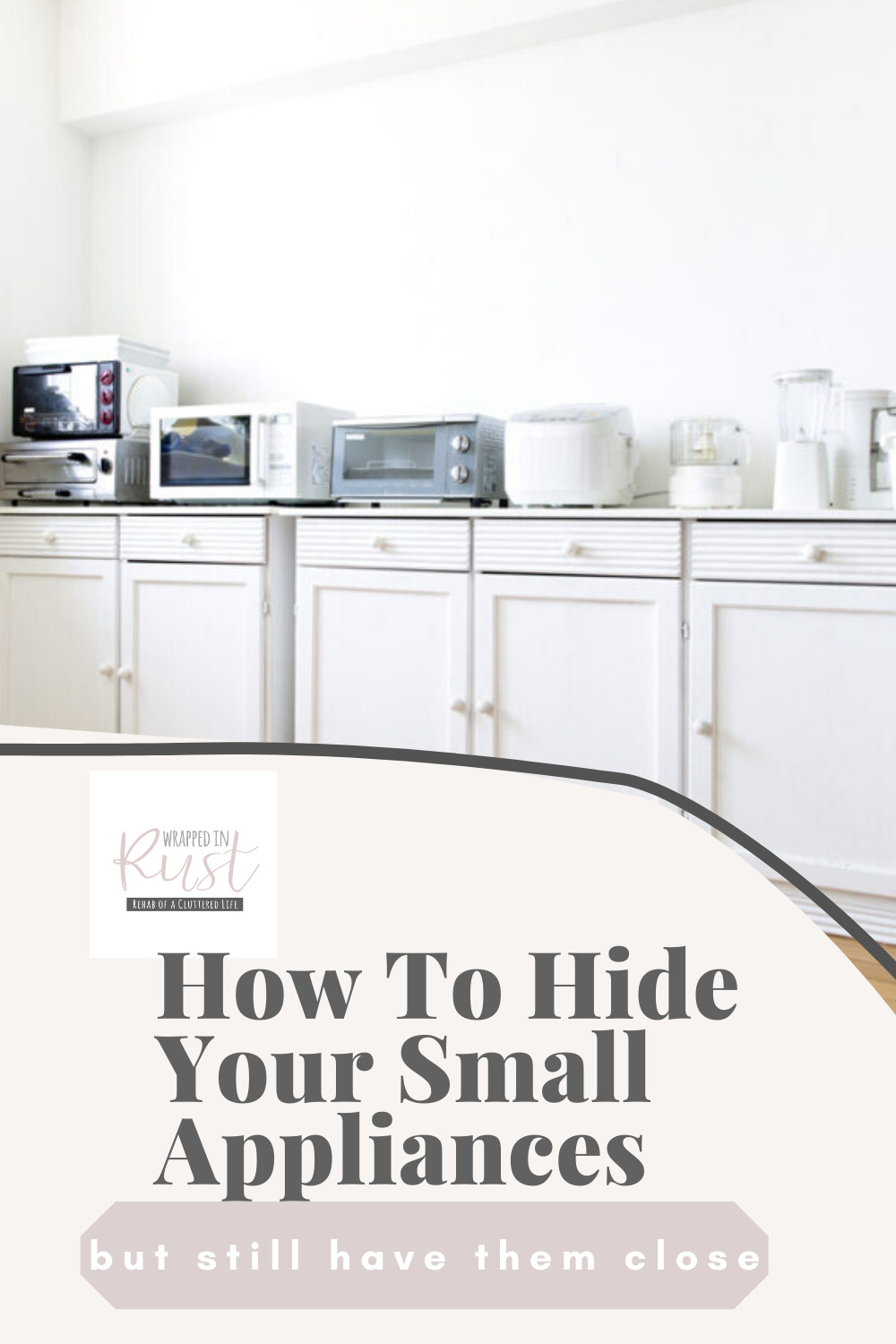 Tricks To Hide Your Small Appliances
Small appliances are handy in any kitchen. The chances are pretty good that you have at least 3 or 4 of them sitting on your counter. But they don't have to be kept in plain sight–if you're anything like me, you LOVE the look of clean counters. Here are 10 ways to keep your small appliances off the counter, but easily accessible.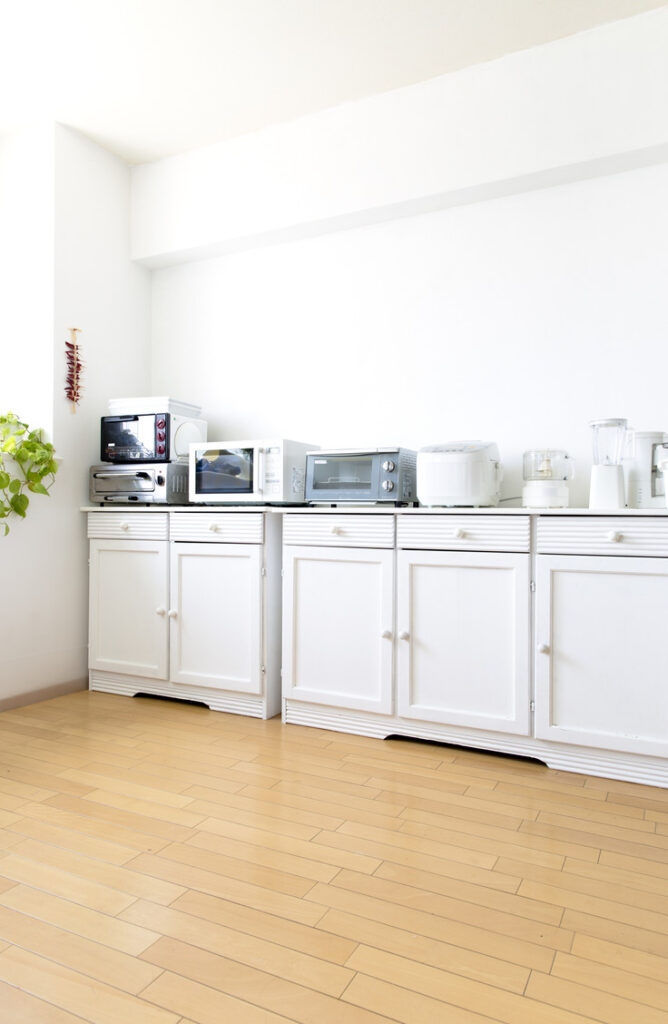 1. Appliance Cubby
Convert an empty corner into a small appliance cubby. Get creative with small pre-fabricated shelf units. Paint in a fun color to make this a fun DIY project!
2. Corner Cabinet
A corner cabinet with sturdy hinges makes great storage for your appliances. This option means you don't need to go on an excavation adventure every time you need the blender, because it's easy to pull out and grab whatever you need quickly.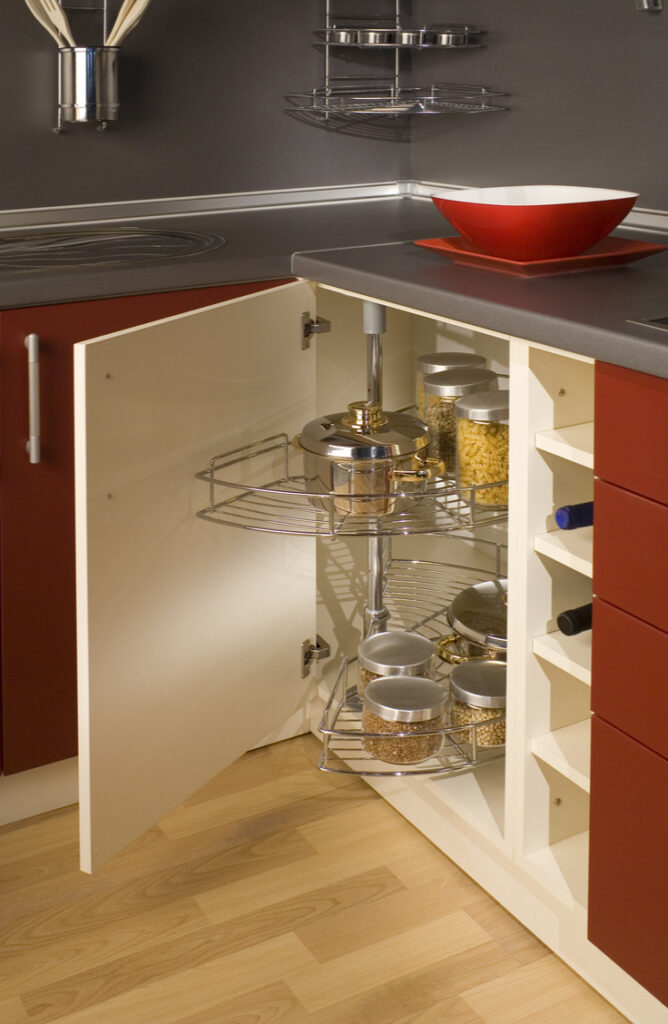 3. The Appliance Garage
A cabinet that rests on the countertop makes a very handy appliance garage. With plenty of shelves inside, you can stack appliances to save tons of counter space.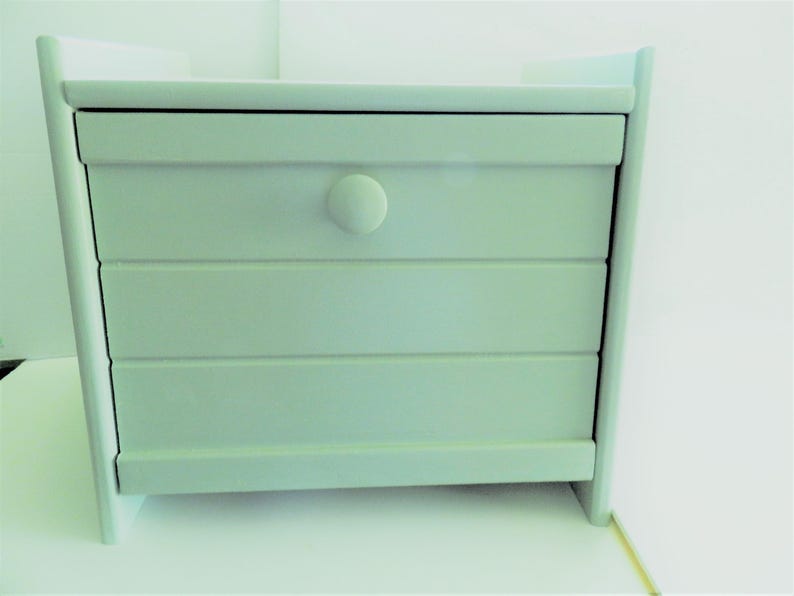 4. Roll-Out Shelves
If you don't already have these built into your cabinets, you can buy add-on rolling shelves at your local home store. No more unloading a whole cabinet just to get to the mixer!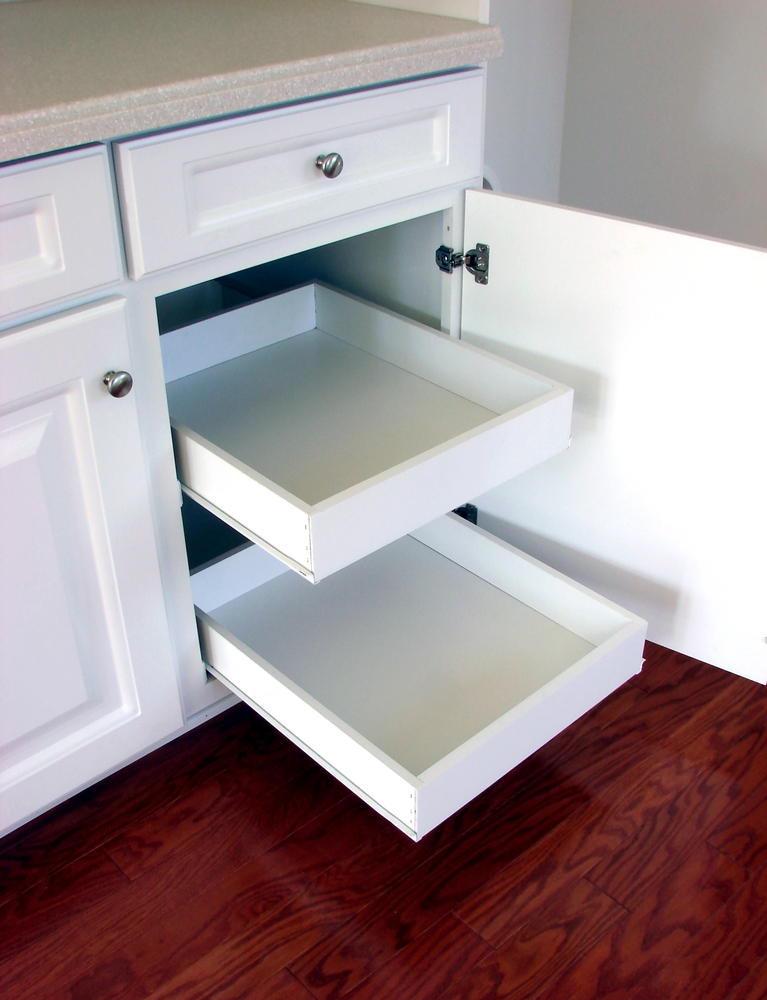 More Ways To Store Small Appliances
5. Open Shelves
With today's good looking small appliances, a couple of open shelves not only keeps your counters clean, but serves as a clever design feature.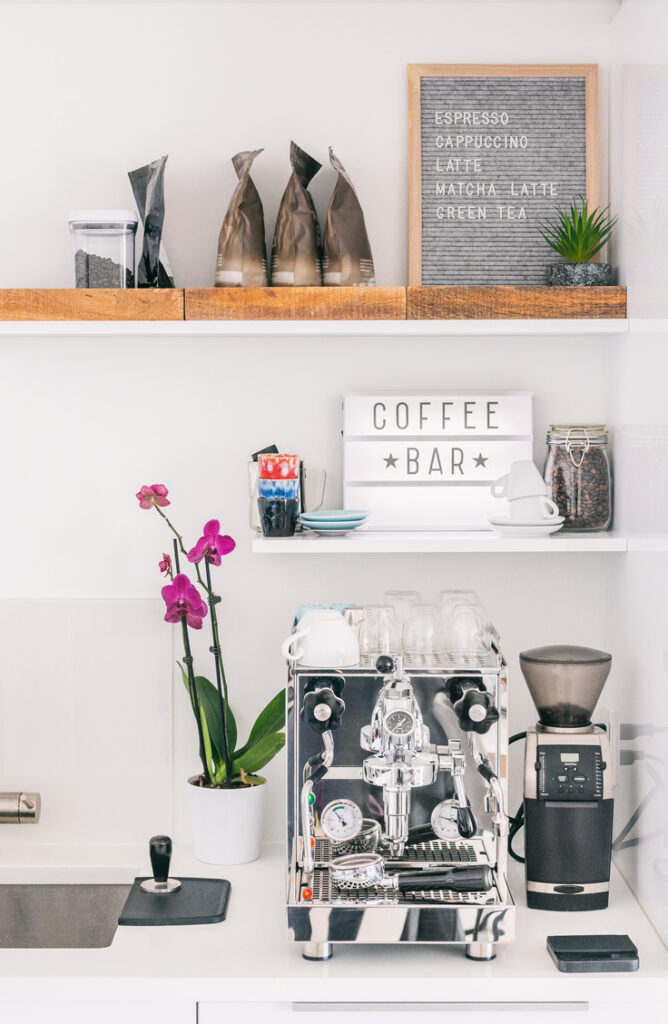 6. Pop-Ups/Pull Outs
Do you know you can install special shelves that pop up from underneath the counter, with your appliances already sitting right on them? Genius!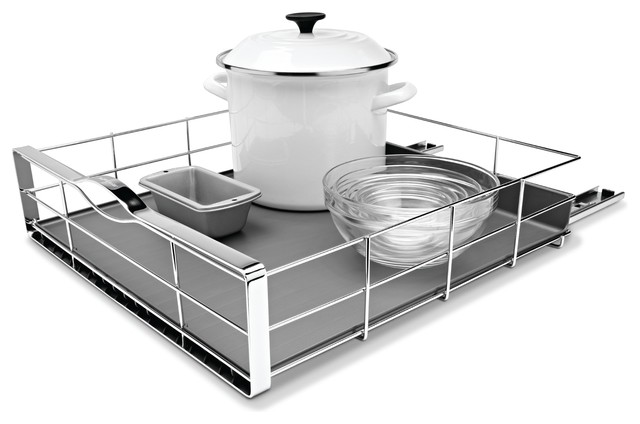 7. Cute Covers
If you're short on cabinet space, why not get cute covers for your mixer or other appliances? They come in all different colors and adorable designs. Check out the options you'll find at Etsy!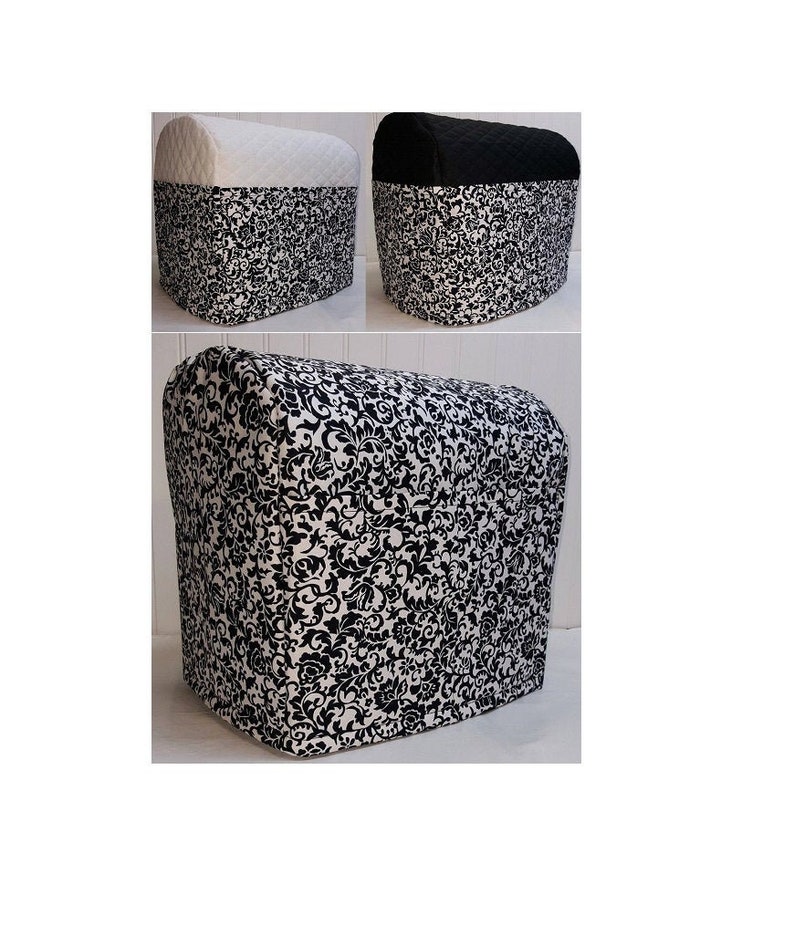 8. Use The Pantry
A pantry can reserve space for small appliances. If you don't have a pantry, a coat-closet conversion works really well.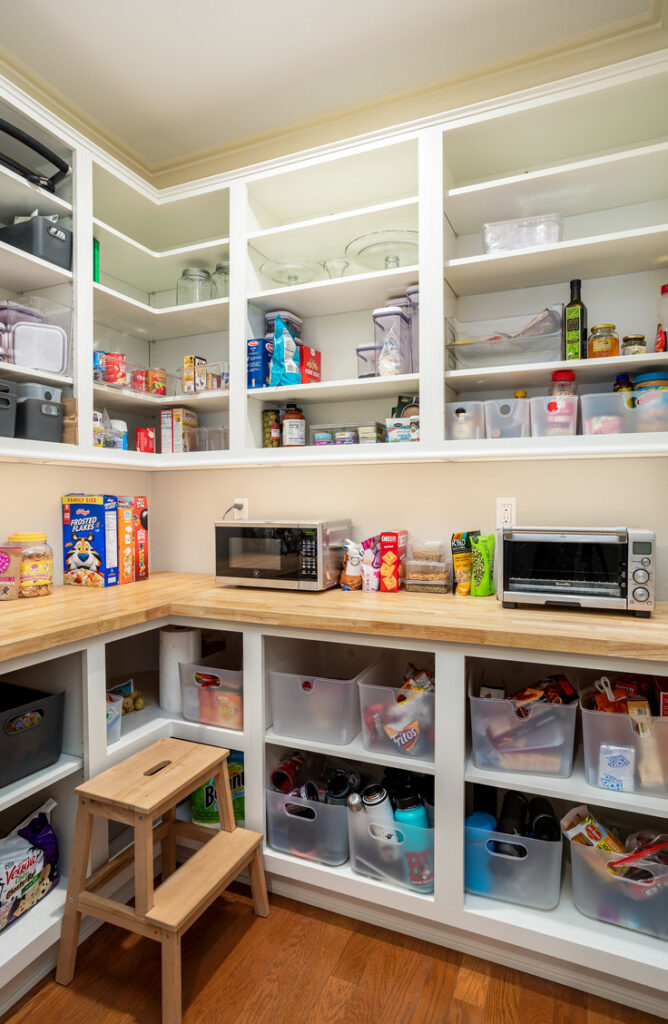 9. Countertop Containment
Look how cute this little cupboard is! Something that fits right on your countertop and looks super cute can hide that old toaster oven or coffee maker. You could even cut the legs off a nightstand that has a door.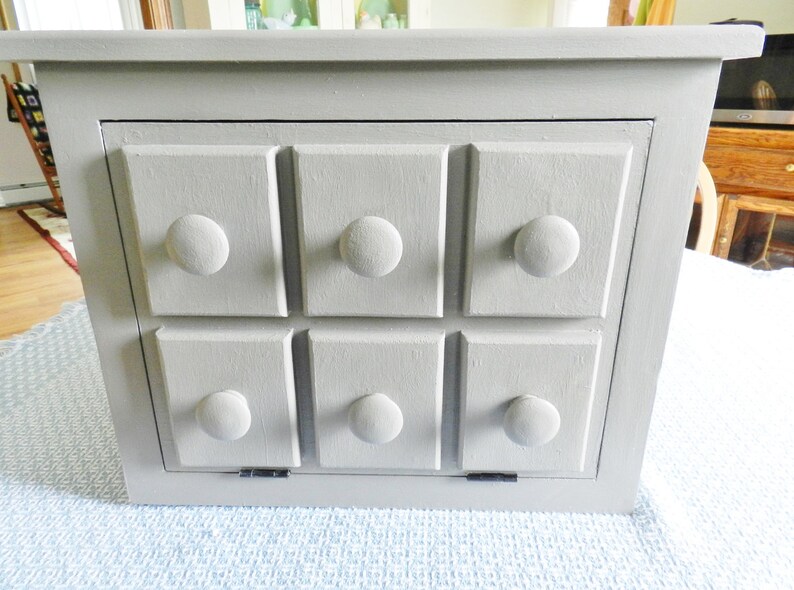 10. Hutch Conversion
Try refinishing that old hutch or repurposing an entertainment armoire. If your kitchen has enough floor space to incorporate one, an armoire makes really attractive small appliance storage.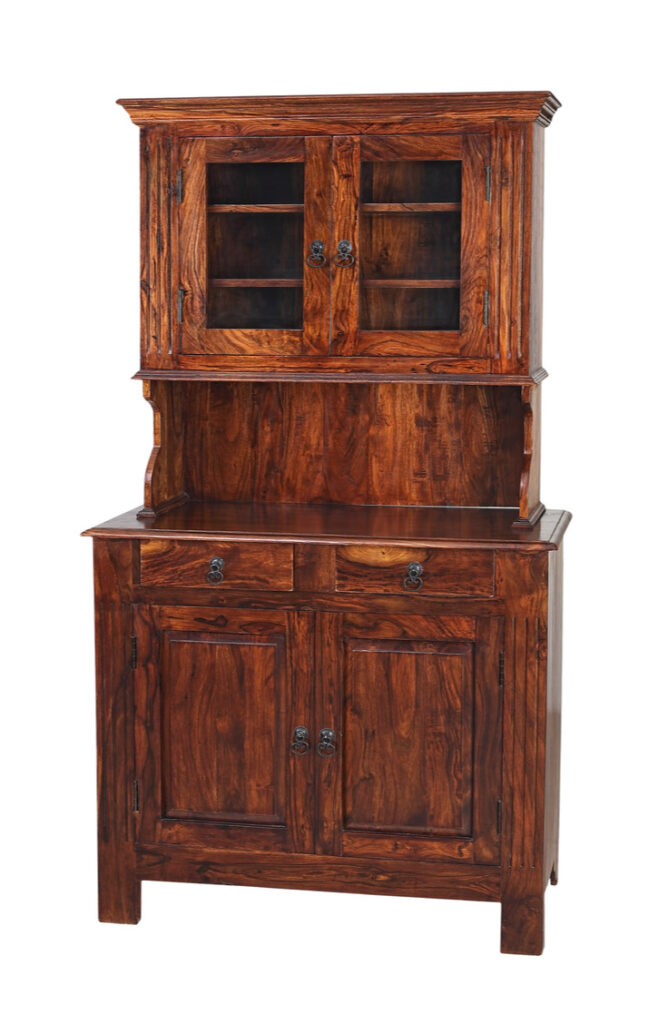 Free up some counter space by implementing these tips on how to hide your small appliances. Now are you ready for some professional tips to help you organize your cabinets?