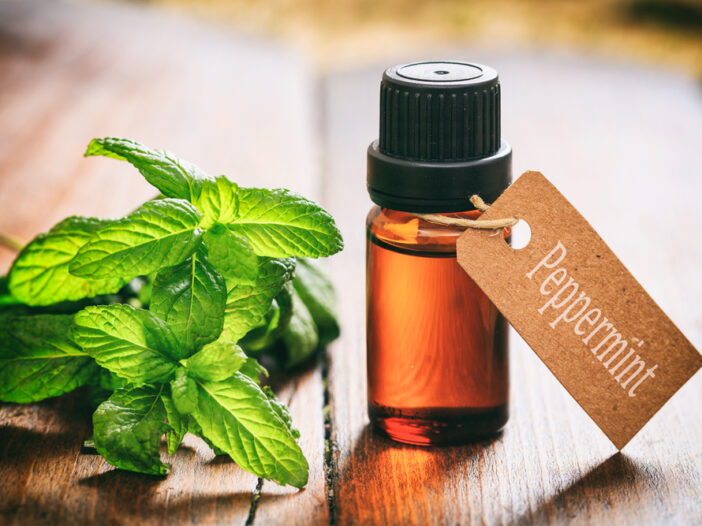 Follow my blog with Bloglovin
No matter how vigilant and conscious you are, bugs may find their way into your home at some point in your life. That's when you'll realize why we say bugs are a nuisance. But you need not worry. There are plenty of ways in which you can get rid of bugs. Peppermint oil for bugs is a popular house bug remedy, but that's not the only way to ward bugs away from your home. There are numerous ways to try to get rid of bugs in your home and even prevent the infestation from getting worse.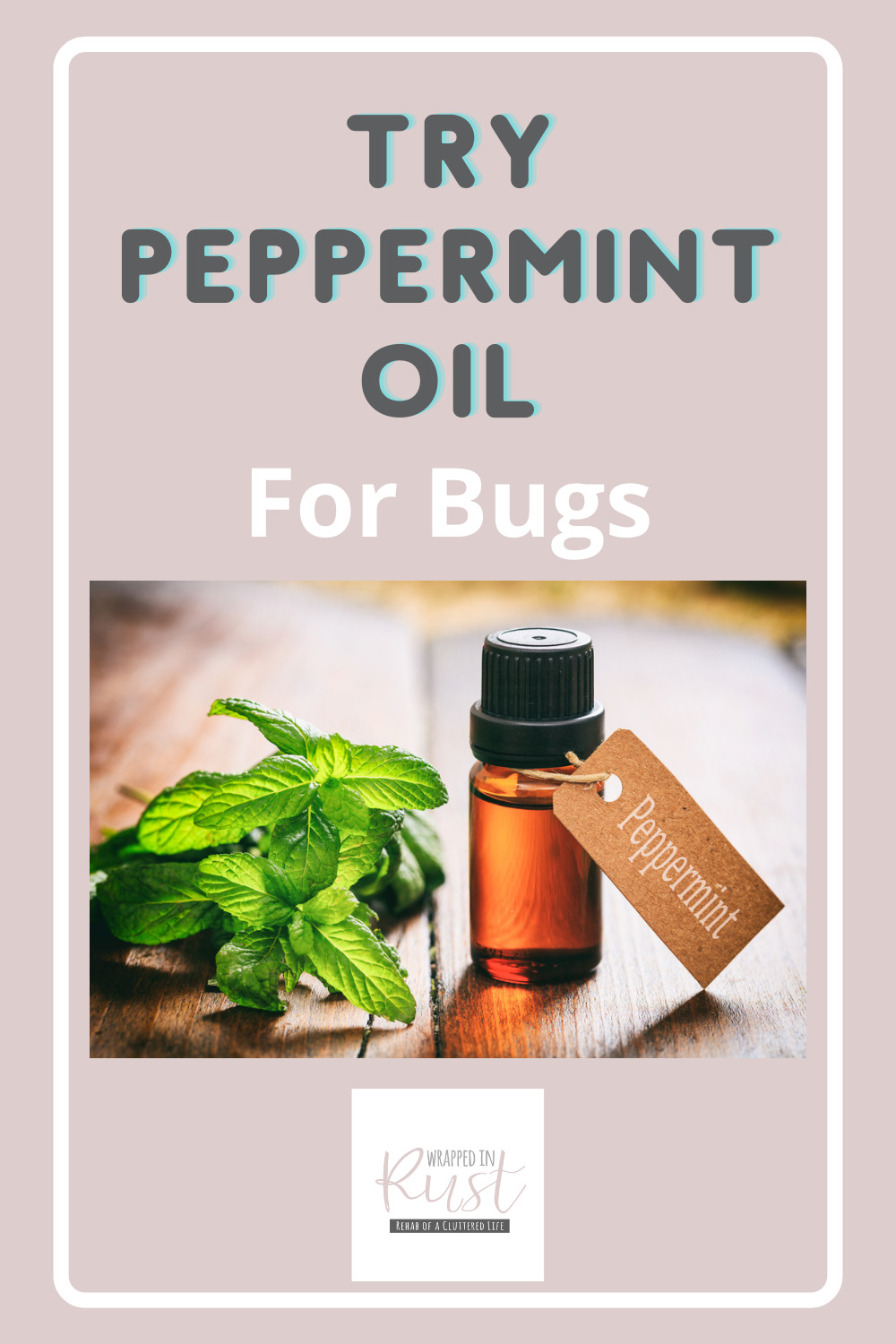 The Many House Bugs You Must Look Out for
There are many different types of bugs that can infest your home. The bad news is – a single bug remedy won't work on all types of bugs. Every type of bug has different characteristics, and they're each sensitive to different remedies.
The only way to get rid of house bugs efficiently is to first know what type of bug infestation you have in your home.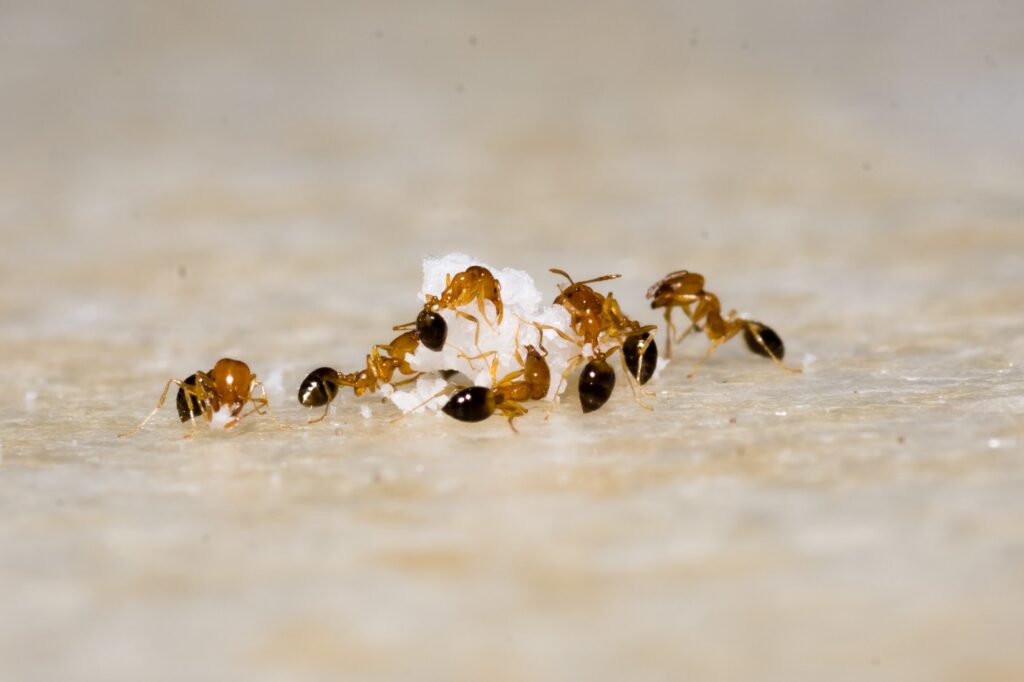 Below is a list of some of the most common house bugs that you should look out for. If you suspect the infestation of any of these, you shouldn't wait. Once you're certain about the type of bug in your home, look for a remedy that's targeted to the bugs that are infesting your home and get down to the dirty job right away!
Pantry Moths
Pantry moths will find a way into your pantry one way or another. They love to feed on dried fruits, beans, and flour. They also love to feast on the pet food that you may have in your pantry. Although pantry moths, or meal moths, don't carry any diseases and won't cause you any harm in case you ingest food that they touch, it's absolutely cringe-worthy to have moths flying around your food!
Fruit Flies
Fruit flies are the most common house bugs that hover around fruits. They'll invade your kitchen and make it difficult for you to work in peace.
Crickets
Another common house bug that you should keep an eye out for is crickets. While they're a nuisance like any other house bug, they're also dangerous. They can bite you if provoked. However, crickets are mostly harmless and need not be feared.
However, someone who has serious pest anxiety may not like crickets buzzing around their ears, even if they don't bite.
Beetles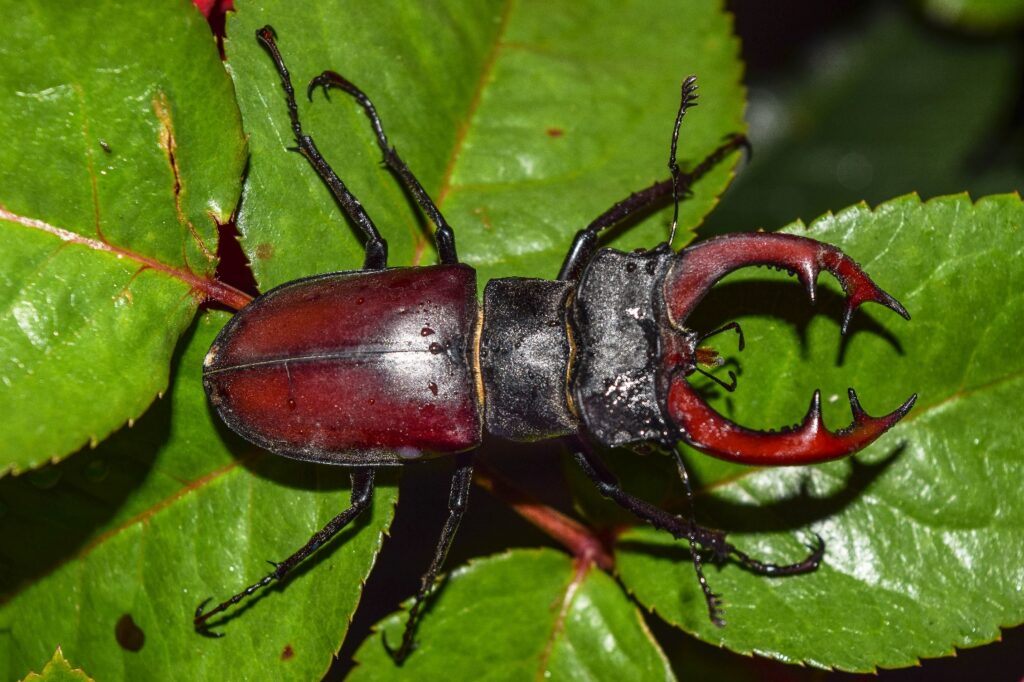 Smaller beetles aren't harmful, but larger ones can bite you in self-defense. Beetle bites hurt like a pinprick or a stubbed toe. Icing the area of the bruise should help. However, nobody wants beetles crawling around their home, especially if there are children around. So make sure you keep an eye out for them.
Mosquitoes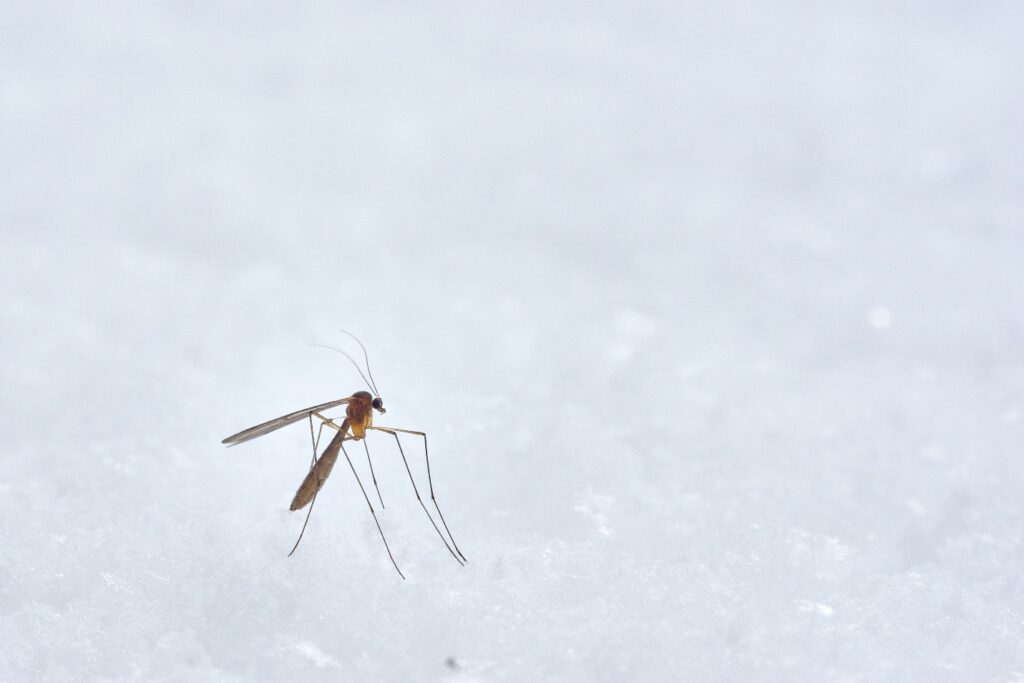 One may start feeling itchy and irritated just by the mere mention of mosquitoes. Not only do mosquito bites itch like crazy, but these pests are also the carriers of many dangerous diseases like malaria and dengue. Millions of people die of mosquito-borne illnesses around the world every year.
Mosquitoes aren't only harmful to humans, but they can make cats and dogs sick too. Mosquitoes can infest your home any time of the year, but the peak season is during the summers and rains.
Fleas
The most common route for fleas is through your pets. You'll know when your house is infested by fleas because they bite a lot. You'll have to opt for DIY flea-specific treatment options or choose to hire professionals to help you get rid of a flea infestation.
Bed Bugs
Ask anyone what is that one thing they dread, and most of the people will have one common answer – bed bugs! It's extremely hard to get rid of bed bugs. They can make your life hell. You can't sleep peacefully because they'll keep biting you. You won't be able to find them during the day because they'll hide.
The only way to keep your house safe from bed bugs is to follow every precautionary measure you can.
Flies
Flies are another common house bug that can cause a lot of inconvenience for you. They're very annoying and unhygienic because they carry germs from the filthiest of surfaces. They can transmit diseases. If you have been noticing a lot of flies in your house lately, address the problem before it becomes too big to handle.
Spiders
Although spiders don't bite, nobody wants to share their living space with them. They make unsightly webs and make your home look dirty. Moreover, the sensation that you feel when a spider crawls on your skin is every bit cringe-worthy!
Tips to Keep Bugs Away from Your Home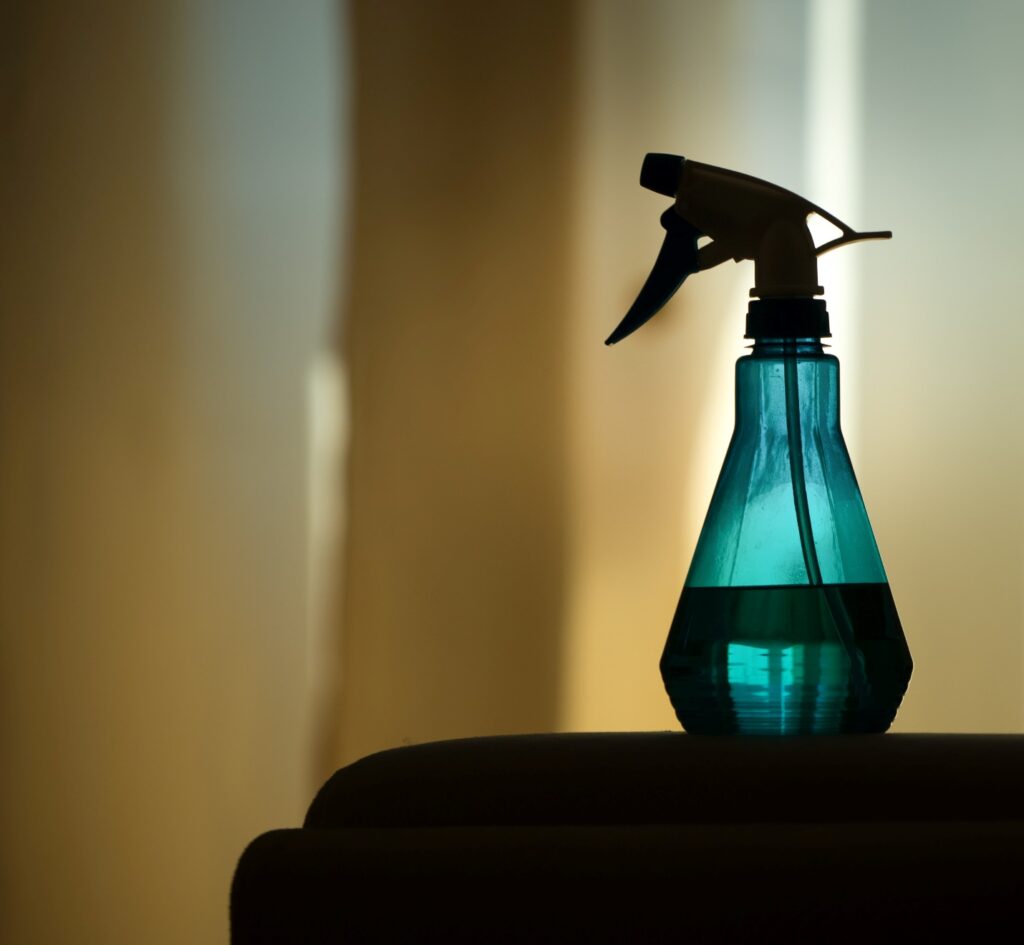 Your best bet at keeping your bug-free is to try to prevent bug infestation in the first place. While there are many bug treatments like peppermint oil for bugs, traps, and repellents, you shouldn't give bugs a chance to invade your home in the first place.
Let's have a look at some of the ways in which you can keep bugs away from your home.
Don't Make Your Home Welcoming for Bugs
The most common spots in your home that might make bugs feel welcome in your home are gaps and tears in screens and doors. These tiny openings are just what bugs need to enter in your home – and make your home theirs.
So, the first thing you should do is to ensure there are no openings – or say welcomes – for the bugs in your home, especially during warmer days because that's when the bugs are most active.
Keep Your Kitchen Clean
Different bugs feast on different things in your kitchen. It won't be wrong to say that your kitchen is a 24-hour buffet for bugs. Pantry moths are attracted to flour and baking mixes, fruit flies love to feed on fruits, ants prefer sweet and sugary stuff, and the list can go on.
In short, your kitchen will always have something for the bugs. The best way to keep bugs away from your home is to keep your kitchen clean at all times. Ensure there are no food remains lying around the floor or counters, the containers are air-tight, and the garbage bin is empty.
Keep Your House Dry
Food is not the only thing that bugs like and enjoy. Some bugs are attracted to water. You should try to keep your house dry if you don't want the bugs to make their way in. Fix any leaky faucets in your home and don't allow the formation of water puddles. Pests like centipedes are usually found in damp places like your washing area and washrooms.
Clean Your Home Regularly
Bugs are attracted to dirty homes. You're highly likely to get a bug infestation if there are food crumbs lying on your counter all the time, there's an accumulation of dust and dirt, and your drains aren't clean.
One way to keep bugs away from your home is to clean your home regularly. Clean any spills in your kitchen without delays and use a drain cleaner in routine. Bugs from the drain can fly out in search of food. However, when you clean the drains regularly, there won't be any drain bugs that may infest your home.
Keep Your House Clutter-Free
Clutter is the perfect hiding place for bugs and pests. The more clutter there is in and around your house, the higher are the chances of a bug infestation. You can prevent the infestation of bugs by keeping your home and the outdoors as clutter-free as you possibly can.
Kill the Bugs
Don't just shoo away any bugs you see, but kill them. If there's one, it's a sign that there might be more hiding somewhere. If you don't kill the bugs you see, it won't be long till you're dealing with a full-fledged bug infestation. There are numerous bug-killing sprays available in the market today. Keep these products handy and use them on time!
Create Barriers
If you live in a region where the climate and hot and humid most part of the year and you can't possibly control the bugs, you can try creating barriers. Barriers like window and door screens and bug-killing gels around the windows and doors will keep the bugs out of your house for good!
Peppermint Oil for Bugs – The Magical Bug Repellant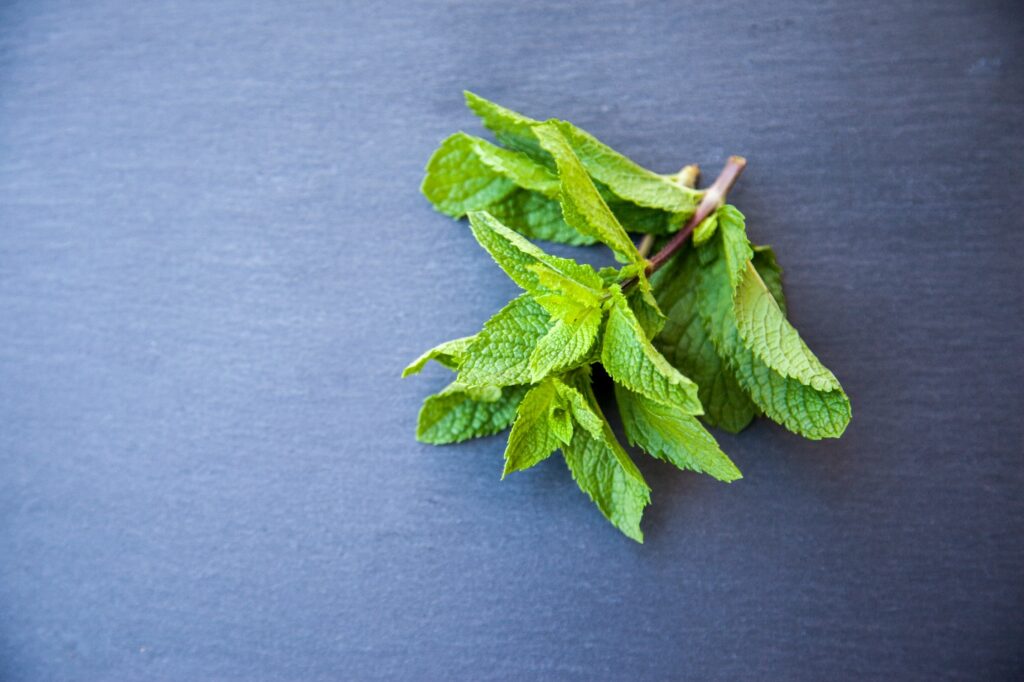 Peppermint oil is the ultimate natural bug repellant that'll help you get rid of bugs from your home. It won't be an exaggeration if we say that peppermint oil for bugs is a holy grail of natural bug repellants. It's an effective repellent for many bugs, including moths, flies, spiders, fleas, ants, and beetles.
Not only is peppermint oil an excellent bug repellant, but it also makes your home smell pleasant and refreshing. It's the best option for you if you don't want to use any chemical bug killers and repellant products.
You may want to know what makes peppermint oil for bugs such a powerful bug repellant. Well, as much as the scent of peppermint oil feels refreshing to you, it's extremely offensive for bugs like mosquitoes and flies. According to a study, peppermint oil for bugs is one of the best bug repellents. Applying peppermint oil on the skin can keep mosquitoes away for up to 150 minutes! (Ref: https://www.ncbi.nlm.nih.gov/pmc/articles/PMC3609176/).
Not only is peppermint oil for bugs an effective mosquito repellant, but it also effectively repels other bugs like spiders and ants.
If you're using peppermint oil for bugs, you should always dilute it before topical application. This reduces the chances of any allergic or sensitivity reactions in individuals who've got sensitive skin.
You can also prepare a mixture of peppermint oil and water. Fill the mixture in a spray bottle and spray the mixture anywhere you suspect there are bugs.
Recipe:
To make peppermint oil for bugs, mix about 15 drops of peppermint oil and a cup of water. Pour the mixture into a spray bottle and shake well. Spray the mixture around your windows, baseboards, porch, doors, and in every corner of your room. Your goal should be to make sure your house is smelling peppermint.
Spraying too much will make your drywall and carpet wet, and you might put your home at risk of mold growth.
Other Remedies for Bugs
Peppermint oil for bugs isn't the only option you've got. There are many other ways you can keep your home bug-free. Although peppermint oil for bugs is the best remedy, you can always give others a shot!
Basil
Basil is an excellent remedy for pesky, annoying flies. Plant basil in your home if you keep noticing flies landing on your food or buzzing near your ears. The smell of basil is unbearable for flies. The flies will flee from your home as soon as they smell basil.
The best way to use basil for flies is to keep a pot of basil by the window, door, or the kitchen table where there's the highest chance of flies.
The basil plant will add to the aesthetics and appeal of your home and will do a great job in keeping the annoying flies away from your home. Another way to use basil for flies is to put dried basil leaves in a bag and rub it on spots where the flies enter your home, like doors and windows. Rubbing would allow the smell of basil to linger, and therefore, keep flies away.
Dishwashing Soap
One of the most frustrating bugs that can infest your home is ants. They're tiny, but the consequences of an ant infestation are huge. They can get into clothes and bite you hard. The ant bites are extremely itchy. The chances of ants making a home in your house are high if you're habitual of eating at various spots in your home and leaving food crumbs around.
Ants do not just bite hard; they can also contaminate your food and damage wood. However, there's a promising and very cheap solution to your ant problem. You can prepare an ant killing solution at home. Simply mix dishwashing soap and water and pour the mixture into a spray bottle.
Shake the mixture and spray generously in areas where there might be ants. Dishwashing soap makes one of the most effective ant killers and repellants.
Lemon
Lemon might just be what you need to ward off the spiders in your home. Most spiders that you see in your home are harmless. Their bites aren't poisonous either. However, how many people could you name if we ask you who's okay with having spiders in their home? We bet the list won't have too many names.
Well, the good news is that all you need is a few lemons to keep spiders away from your home. Spiders don't like citrus at all. Mix lemon juice in water and pour the mixture into a spray bottle. Spray the mixture in the corners of your home because this is where spiders are most likely to be hiding. It's an excellent way to rid your home of these creepy crawlers.
Syrup and Cooking Oil
If you think keeping your home clean at all times offers a guarantee that you can never get a cockroach infestation, you're highly mistaken. Roaches are one of the most stubborn bugs that you wouldn't want in your home. While there are loads of cockroach-killing products that you can rely on, they aren't the best options if there are pets and children in your home.
You should try the syrup and cooking oil concoction to get rid of these extremely unhygienic and creepy roaches.
Line a wine bottle's bottom with maple syrup and the top with cooking oil. The roaches will get trapped and will die in no time. This is one of the most effective roach remedies for you that'll help you get rid of all the roaches in your home!
Baking Soda
As we mentioned earlier, one of the scariest house bugs is bed bugs. You just don't want even a single bed bug in your home. These bugs divide and spread aggressively! However, if you've already gotten a bed bug infestation, fret not. There's a natural solution for bed bugs that have helped a lot of people, and it'll help you too.
Most bed bug-killing products contain strong and harmful chemicals that not many people are very comfortable using. You can use baking soda to get rid of bed bugs from your home. All you've got to do is sprinkle baking soda anywhere and everywhere you think bed bugs might be hiding.
Baking soda will pull out all the moisture from their body and will eventually kill them. You may have to repeat it several times before you can be certain that there are no more bed bugs left to bite you at night.
Essential Oils
Essential oils can do wonders to ward off bugs from your home. Peppermint oil is an essential oil, too, and peppermint oil for bugs is one of the most promising ways to get rid of bugs. However, not everyone likes the smell of peppermint. Therefore, peppermint oil for bugs isn't the best option for them. Continue reading ahead if you want to know which other essential oils can be used to combat bugs.
Cedarwood
Cedar essential oil can keep flies, mosquitoes, and silverfish away from your home efficiently. Cedar essential oil has got tremendous insect repellant characteristics. This is the reason why closets made of cedar wood are so resistant to moths and why cedar mulch is used to protect plants from insects.
Not only does cedar essential oil help keep flying nuisances away, but it can also be used to keep crawling ones away too including ants, ticks, mites, and fleas.
To reap the full benefits of cedarwood essential oil for repelling bugs, put some drops of cedar essential oil on cotton balls and keep these balls in your drawers, cabinets, and kitchen shelves. Not only will it keep bugs away, but it will leave your clothes and kitchen smelling nice and pleasant.
Cinnamon
You can't deny the fact that the smell of cinnamon is absolutely amazing. However, we're sure bugs don't feel the same way. The smell that we love is a little too strong for the bugs, and that's exactly what makes cinnamon essential oil such a great bug repellant. It can keep bed bugs, spiders, silverfish, and even wasps away.
Cinnamon essential oil can even kill mosquito larvae. It's found to be more effective than DEET for mosquito larvae. So, if nothing seems to be helping you get rid of mosquitoes, the cinnamon essential oil is what you just try.
It's also a super-powerful ant repellant. Its smell is so strong for the ants that it affects the nervous system of ants, and they can't remember how to get back to your home. They can't even tell their fellows about your home either. You can enjoy an ant-free home this way.
Neem Oil
Just like peppermint oil for bugs, neem oil can also help you get rid of bugs from your home. It's a powerful natural pesticide that has astonishing bug-killing properties. It can kill roaches, moths, and even termites. Mix neem oil in water and spray everywhere you see and suspect bugs. The results will be visible almost immediately.
Lavender
Lavender essential oil is one of the most pleasantly smelling essential oils widespread and is widely used in aromatherapy. However, just like other essential oils, the smell of lavender oil is a bit too strong for bugs. You can use this essential oil to keep bugs like flies, ants, bed bugs, ticks, moths, and fruit flies away from your home.
While peppermint oil for bugs is the best way to keep bugs away from your home, there are plenty of other ways you can try as well. The key to getting rid of bugs is to address the issue in the early stages. If the bug infestation gets too much, you'll have to turn towards chemical methods.