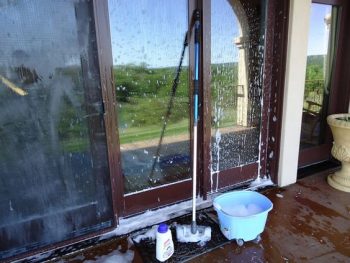 Follow my blog with Bloglovin

There's nothing like looking out a big window to admire what's outside. Maybe you live at an elevation with a view of city lights. Maybe you love to admire a sunset. Or maybe you just happen to love the look of your backyard. Whatever makes you want to look out the window, it'll look better if those windows are clean. But at least at my house, our windows tend to get neglected. If you're the same way, you might need a little motivation. Here are some tips and tricks for the cleanest windows ever.
1. Start With the Blinds
You can't very well enjoy the view — even out a clean window — if your blinds are dirty. Too bad most blinds are notorious for being a pain to clean. However, we've got a tip that's sure to make it easier on you. Grab a pair of kitchen tongs and wrap each side in a microfiber cloth, secured with rubber bands. Then you can use those tongs to dust your blinds. Genius, huh?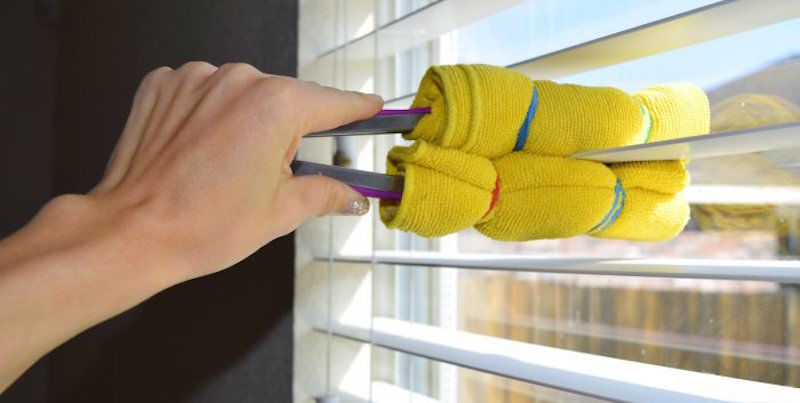 2. Clean those Indoor Nooks & Crannies
Have your window tracks gotten any love recently? If not, grab one of those disposable sponge-tip paintbrushes and dip it in your favorite household cleaner. Be sure to use one that's appropriately sized for your windows, and simply scrub them out.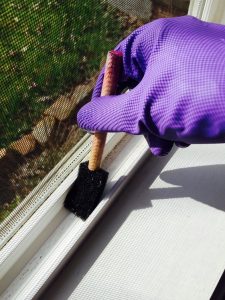 3. Think Outside the Glass Cleaner
Most of us would head straight for the glass cleaner when it's time to clean the outside windows. There's certainly nothing wrong with that, but did you know there's something else that works for an awesome, streak-free clean? Woolite! Yes, the same stuff you use to hand-wash your sweaters can be used to clean your windows. Mix 1/2 cup with a gallon of warm water, and use a long-handled brush (like you might use to wash your car).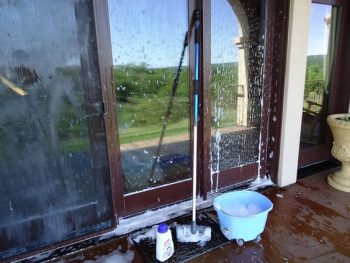 4. Clean Screens in a Flash
While there's likely no substitute for taking your window screens off and hosing them down, there is another way to get all that dust off of them without the hassle of taking them down. Grab one of those sticky lint rollers — the biggest you can find if you've got big screens to clean — and it works like a dream.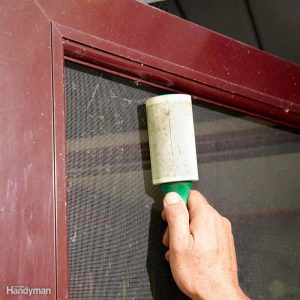 5. Make Your Own Cleaner
For daily cleaning of the inside of your windows, you don't need to buy extra cleaner. Make your own by mixing 1 cup of water, 1 cup of rubbing alcohol, and 1 tablespoon of vinegar. Pour it into a spray bottle and use a lint-free cloth while you spray and wipe. You'll be shocked at how streak-free your windows can be with these 3 ingredients.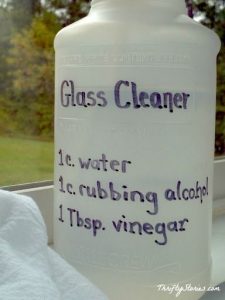 Clean more with these articles: