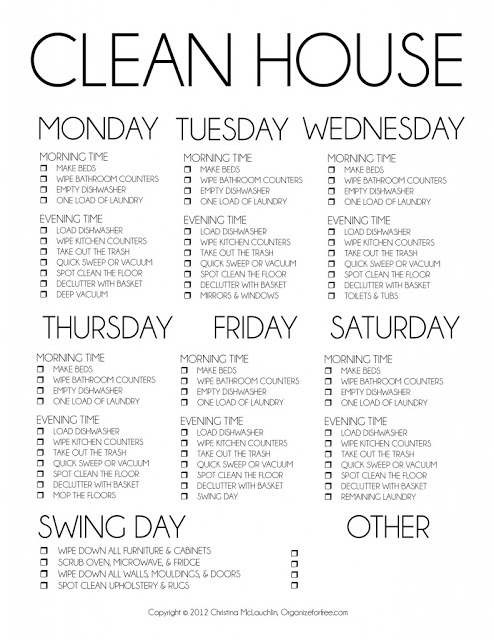 Follow my blog with Bloglovin
Routine, routine, routine! That's what my mom always says to me. In the spirit of that, I've been on the hunt for amazing cleaning schedules. Here are my top five finds.
5 Amazing Cleaning Schedules & Where to Find Them
Daily
Classy Clutter has a really comprehensive cleaning schedule. It breaks your cleaning schedule down room by room, for each day of the week. It's really nice to make your cleaning manageable. That way, your home stays clean without spending all day on it.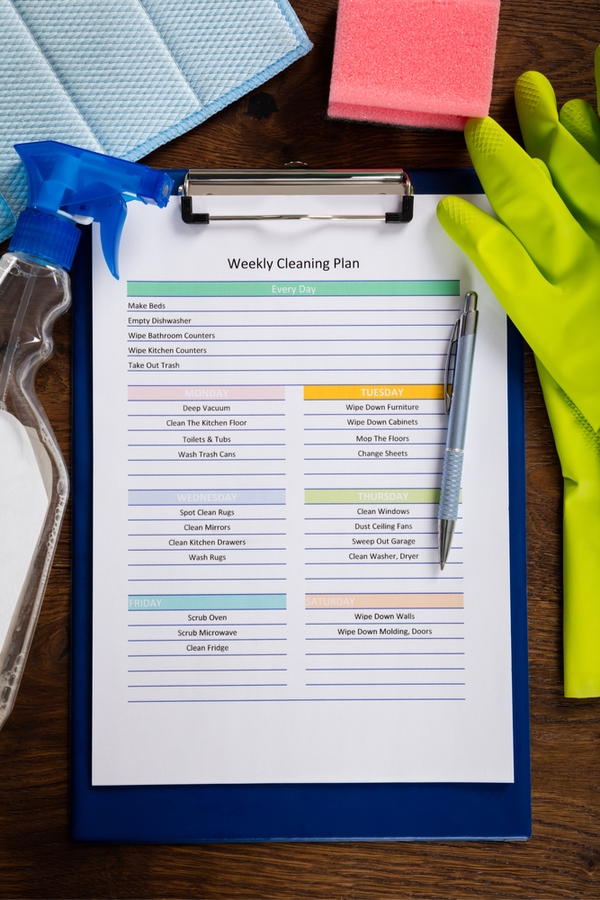 House Cleaning Schedules
The second cleaning schedule I love comes from Squirrelly Minds. This is a good way to remember all those little cleaning details. Cleaning the baseboards or window sills is just as important as the vacuuming or dusting. A schedule like this helps us all remember to do them!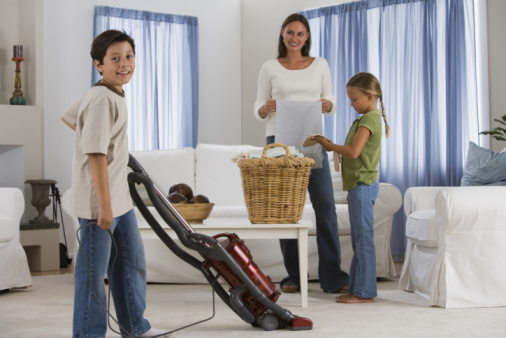 For Working Mom
I love the cleaning schedules at Living Well Spending Less because they know how to create a schedule that works for you. Not everyone cleans their home in the same way! A bit of cleaning every day may work for a full time mom, but not necessarily a mom who works outside her home. Take your own schedule and create something that works for your lifestyle.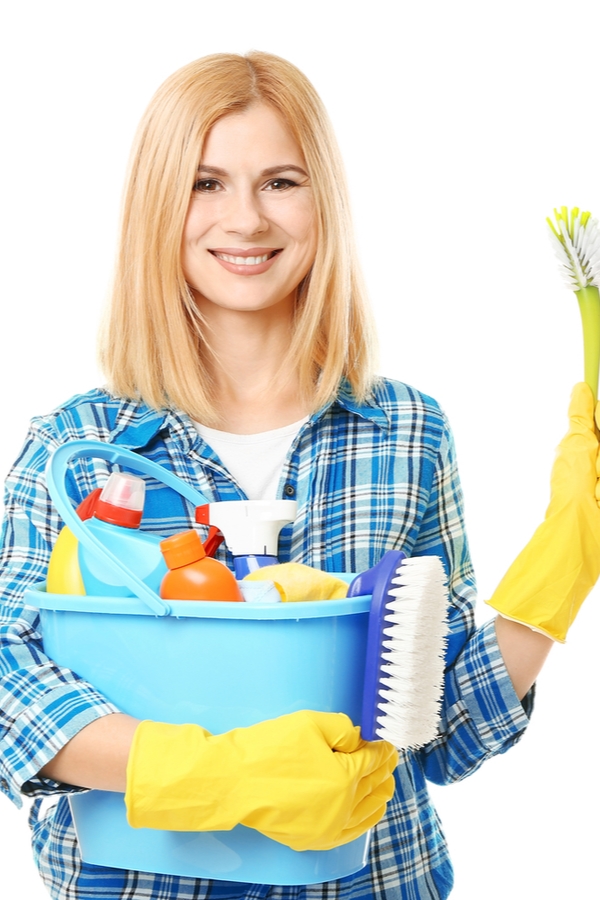 More cleaning schedules are at The Chic Stay at Home Mom. They're all very easy to follow. The pictured schedule provides a swing day to take care of detailed cleaning tasks whenever you want. If you don't necessarily like others telling you when you have to clean everything in your house, you'll like the flexibility of this cleaning schedule.
And finally, the most helpful thing I found in my search was the information from All You. If you ever wonder how often each item in your house needs to be cleaned, this will help! Sometimes we just don't know how often and when to clean certain items, so they are easily neglected. This information helps us keep up with those unknowns!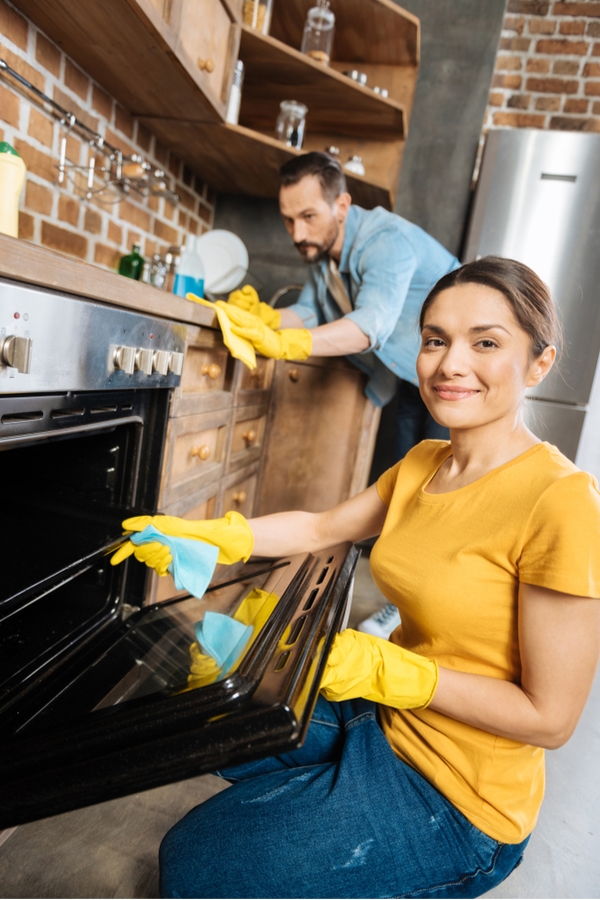 Along with the right cleaning schedules, you need the right cleaner. Here's a homemade miracle cleaner you can feel good about!