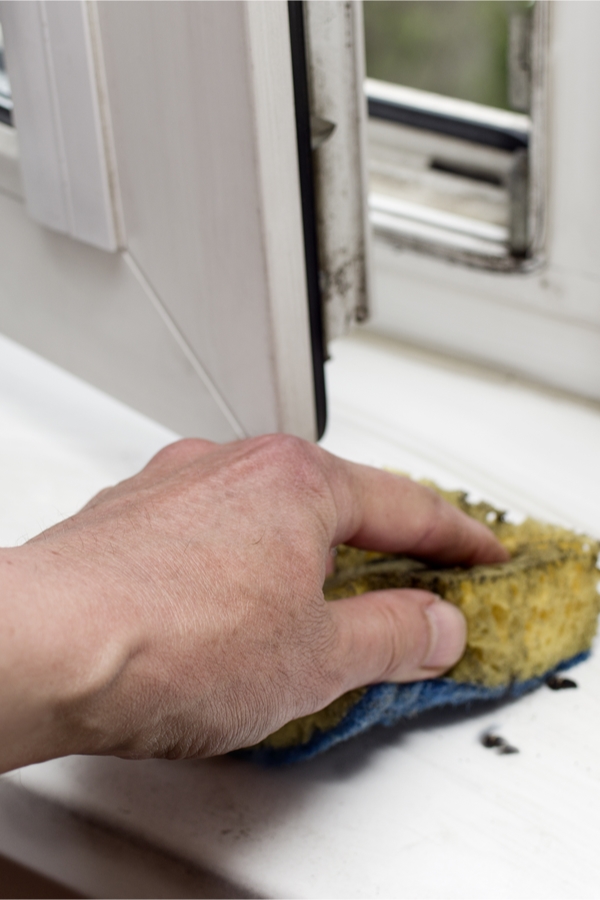 Follow my blog with Bloglovin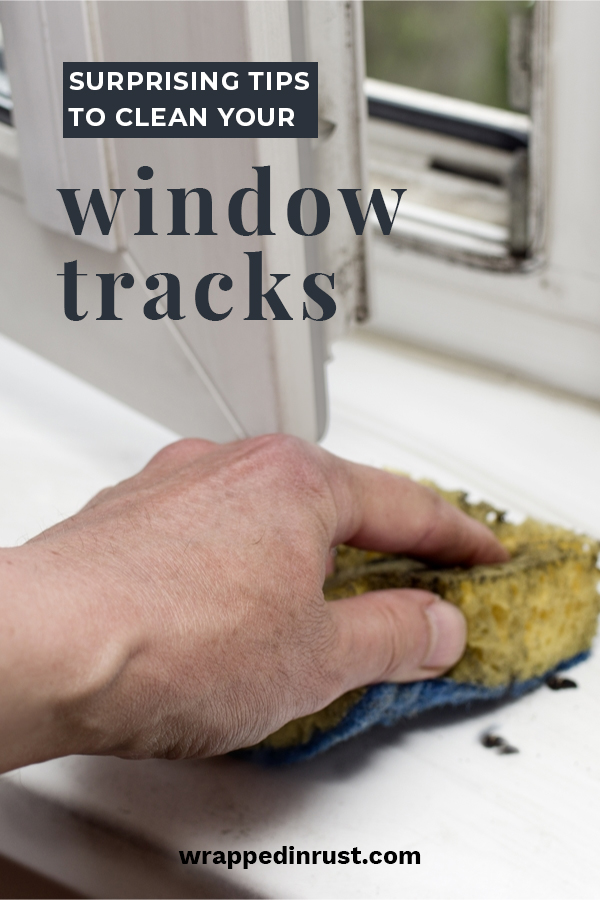 Today we're talking about how to clean your window tracks. If you've been cleaning your windows but ignoring the tracks, you're in for a surprise. If you don't regularly clean your window tracks, they can get disgusting pretty darn quick. Today I have some surprising tips to help you clean your window tracks in just a few minutes. Stay on top of them with a few minutes a week, and they'll always look as good as the windows!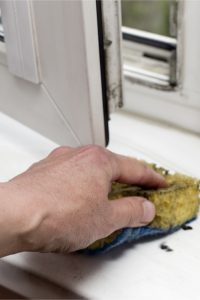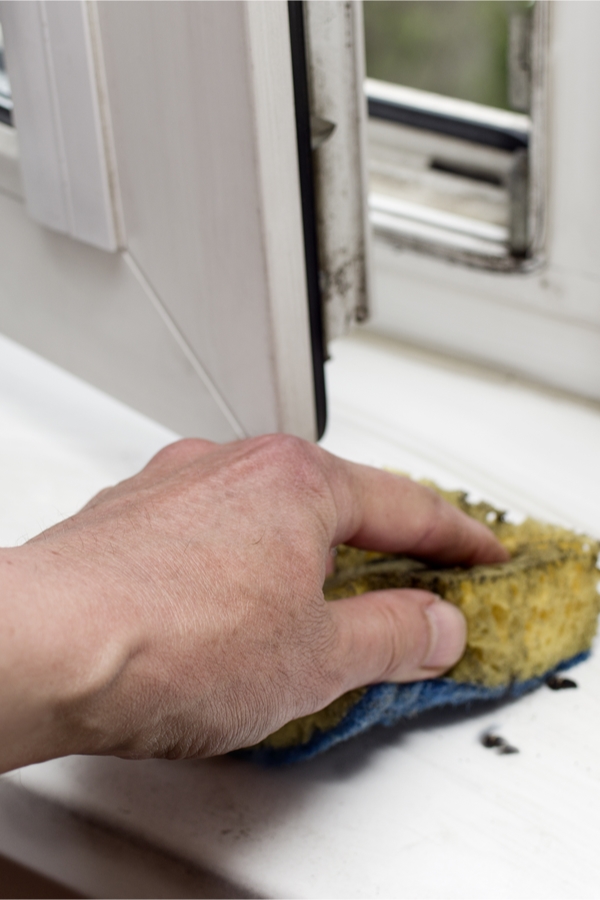 The yucky stuff that accumulates if you don't clean your window tracks includes dirt, dead bugs, mold and mildew. But the tips to keep them clean are easy. These cleaning tips will have your windows looking spick-and-span in almost no time at all. And you only need a few simple supplies!
Here are the tips for cleaning your window tracks:
Start with your vacuum and its attachments. Use the narrowest attachment to get into the window tracks and remove all the loose dirt and debris. This way, you don't even have to touch any of it.
Now grab the baking soda from your pantry. Sprinkle some over the dirt and stains inside the window tracks. Just a light covering is perfect.
Pour a little white vinegar over the baking soda. The fizzy reaction is going to do the work of loosening the stains for you! 
When the fizzing stops, use a narrow cleaning brush or old toothbrush to work the baking soda paste into the stains.
Now use a dry, absorbent cleaning cloth to wipe up all the baking soda and vinegar.
If necessary, use a spray bottle of plain water to help you get all the residual baking soda out of the tracks. If you have one, a wet vac is good for this part of the job.
Congratulations! You have learned the tips to clean your window tracks. For additional tips and tricks, see our post on how to have the cleanest windows ever!