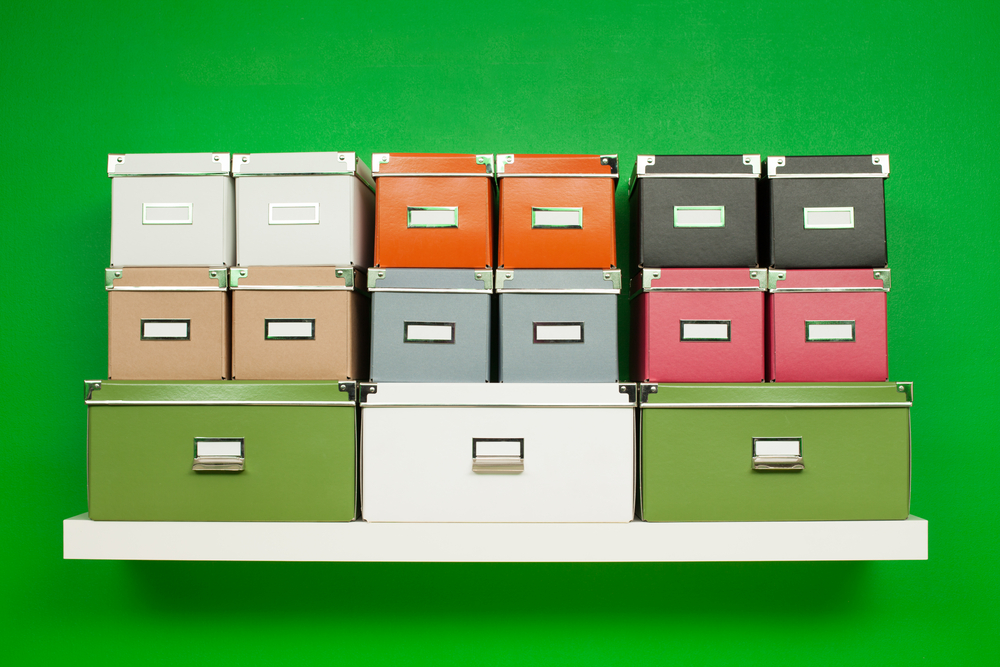 Follow my blog with Bloglovin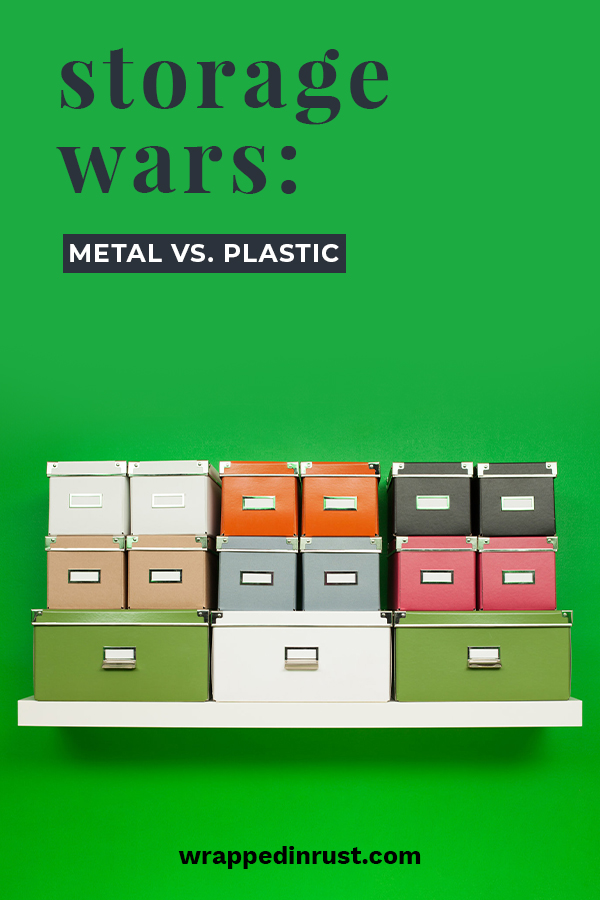 Today we are conducting storage wars! In other words, discussing the pros and cons of metal and plastic storage containers. Depending on what you want to use them for, there may be a clear winner. Let's take a look at metal vs plastic storage containers to find out which is best.

Metal Storage Containers
Metal food containers have some definite pros going for them! What are they?
You can store them in either the refrigerator or the freezer.
Metal storage containers are incredibly durable and should last a long time.
No chemicals will leak into your food from the metal.
They are dishwasher safe.
They can go from freezer to stovetop with no problem.
Metal is lightweight.
Metal containers used for food have some cons as well, but not very many. The biggest con in metal food containers is that you cannot put them in the microwave. The other con is that they generally cost more than plastic containers, but only at the outset. The cost may be cheaper in the long run, since they last longer than plastic.
Metal storage containers used for storing various items around the house are a good option. Here are the pros of using metal:
They are reusable and can be recycled when you are finished with them.
Compared to plastic storage containers, metal is stronger and more durable.
The outside of a metal container can take a beating better than a plastic storage container.
Metal storage containers tend to be more secure. Some can be locked and are great for use in an outside storage shed.
Many sizes are available.
There are some disadvantages to metal containers:
They are more expensive than plastic.
Metal adds weight to what you are storing. Take that into account when planning how to fill your storage shelves.
Metal is more prone to rust, especially if used in a more humid environment.

Plastic Storage Containers
So how do plastic storage containers stack up against metal? Once again, we need to divide them by use. First up is plastic food containers:
Watch for the numbering system on the plastics. #1 is the type of plastic commonly used in peanut butter jars, water bottles, and soda bottles. They can be recycled and are lightweight, but tend to grow bacteria more easily.
#2 plastic is the type used for milk jugs. It has a low risk of leaching toxic compounds into your food and is considered fairly safe for food storage.
#4 plastic is used in bread and food bags. It is considered safe.
#5 is the type you want if you will use it to reheat leftovers. It has a high heat tolerance and is less likely to leach chemicals into the reheated food.
Generally, it is safer to not heat plastics at all. You always risk leaking chemicals into your food.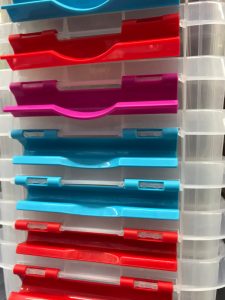 What about plastic containers used for home organization? There are some definite reasons to consider using them. Here are the pros:
The thicker plastic of home storage containers is pretty durable. You can stack them without worrying too much about the weight damaging the container on the bottom.
Plastic containers are cheaper to produce than metal, so they cost less to the consumer.
Plastic containers are easier and cheaper to replace if they're damaged.
If you live in a humid environment or one with flood risk, plastic provides some protection against water damage.
If you use clear plastic containers, you can always see what is inside.
The cons of using plastic is mainly its longevity and impact on the environment. Plastic degrades over time, and is affected by excessive light. Plastic is recyclable, but many people don't recycle it and that leads to negative environmental impacts when plastic containers are disposed of.
There you have the main considerations in metal vs plastic storage containers. Don't be afraid to choose the one that works best for you!