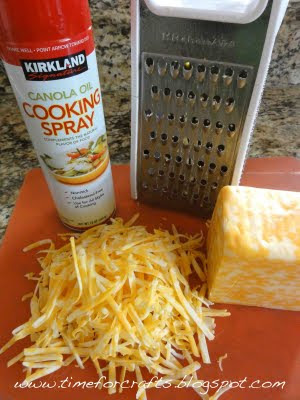 Follow my blog with Bloglovin

Once in a while, something comes along that is meant for one purpose, but serves many others. In the kitchen, the Food Network's Alton Brown often specifies tools as either "unitaskers" (meaning they do one thing) or multitaskers (meaning they can be used for lots of things). One of those multitasking gems is probably found in your pantry or kitchen cupboard near the oven: cooking spray. Consider cooking spray kind of like duct tape in a can. You can use it for tons of different things — even outside the kitchen — and it will pretty much hold your life together. Let's learn how.
1. End the Squeak
Got a squeaky door or cabinet hinge? In the absence of a can of WD-40 (or if you're like us, you know you have some but can't find it), use a little cooking spray and the annoying noise will disappear.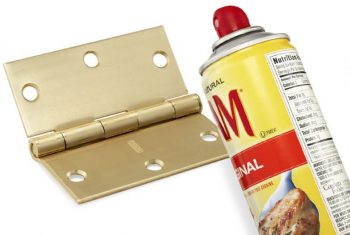 2. Give Snow the Slip
Shoveling snow is hard enough work without having to work to get the stuff off your shovel with each load. So before you begin the job, spray your shovel with cooking spray. The snow will slide right off! Reapply the spray as needed.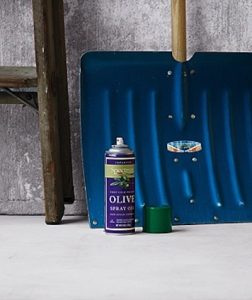 3. "Grate" for Cheese
Next time you grate cheese, spray your grater with cooking spray first. It will make it much easier to clean.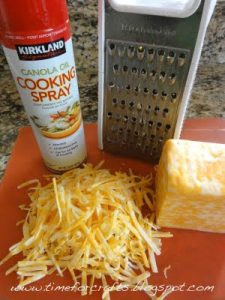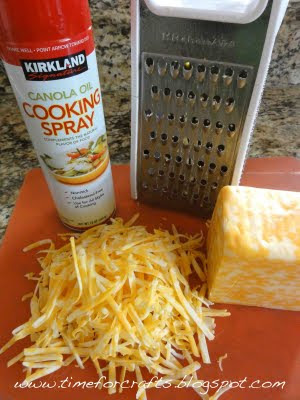 4. Banish Tomato Stains
We probably all have stained plastic food containers, and most of those stains have probably come from tomato-based sauces. But if you spray your containers with cooking spray before filing them, they'll wash up beautifully.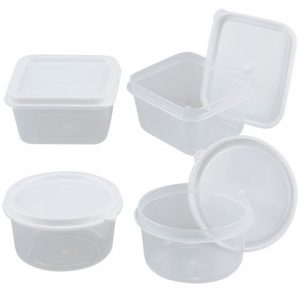 5. Bug Guts
Yeah, especially after a road trip, you probably have bug guts stuck to your car's bumper and grill. Spray the area with cooking spray (we love the smell of the coconut kind) and they'll rub right off.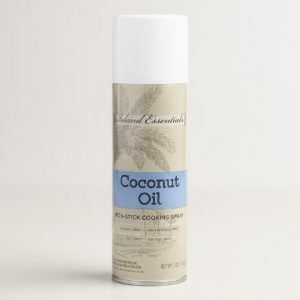 6. Soap Scum Remover
Seriously! Cooking spray will help break down and loosen soap scum in your shower. Then you can use your regular grease-cutter or dish soap to clean away the spray.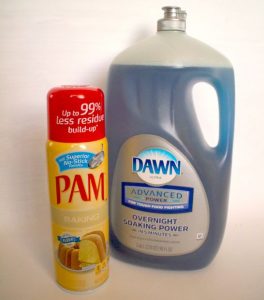 7. Shine Your Stainless
Got streaks and fingerprints all over your stainless appliances? Spray some cooking spray on a soft, lint-free cloth (like microfiber) and wipe them to a shine.
Article links and tips and tricks come from the following resources:
http://www.onecrazyhouse.com/cooking-spray-tips/
http://www.listotic.com/60-new-uses-for-everyday-items/29/
http://www.onecrazyhouse.com/cooking-spray-tips/
https://www.dollartree.com/Sure-Fresh-Mini-Storage-Containers-with-Lids-10-ct-Packs/p352176/index.pro
https://oldermommystillyummy.com/2016/04/alternate-uses-cooking-spray.html
http://www.instructables.com/id/How-to-Remove-Soap-Scum/step2/Method-2/
http://www.thriftyfun.com/tf85272343.tip.html