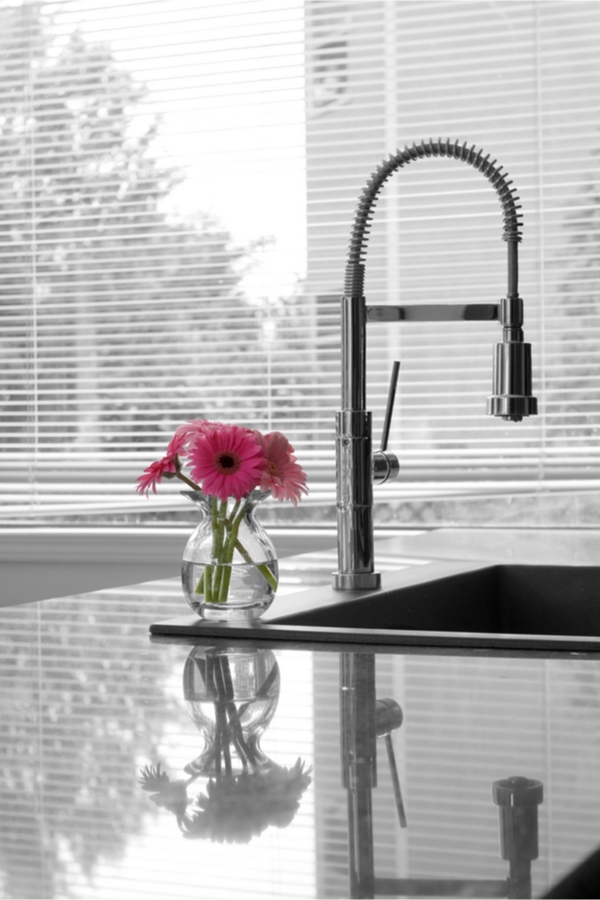 Follow my blog with Bloglovin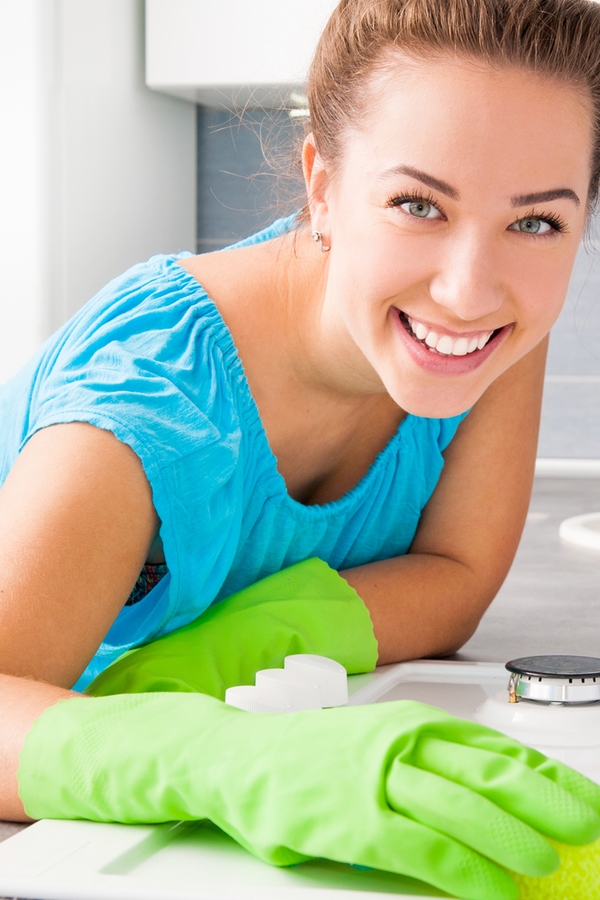 Are you tired of dull, dingy looking kitchen surfaces? Wondering how you can cut grease and amp up the shine? With today's shortcuts to shiny kitchen surfaces, you can make your kitchen look its best. And no worries about these shortcuts–they actually work! Stick around for everything you need to know.
Shortcuts To Shiny Kitchen Surfaces
Our kitchens don't have just one type of surface, and that definitely makes cleaning them a little more complicated. Each surface needs a little bit different method, but you can still get them all clean and shiny in just a little extra time. Here's an overview of the most popular surfaces in our kitchens and the shortcuts to shine them right up.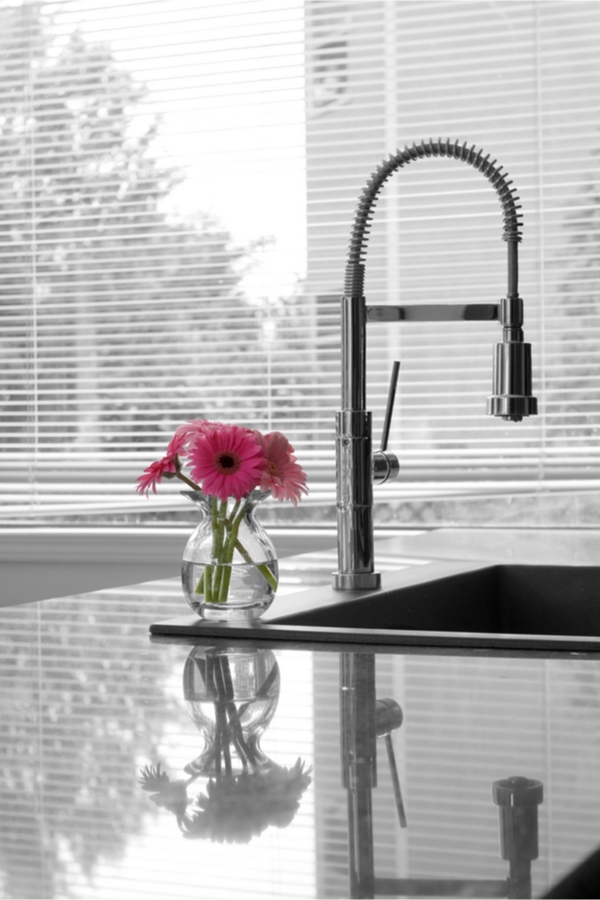 Countertops
Natural solid surfaces like quartz or granite have a natural shine, but you do have to put in a little effort to keep them that way. A glass cleaner like Windex removes dulling residues. You can also purchase a specialty cleaner for stone countertops. One example is Formula 409 for stone & steel. For a chemical-free clean, use a soft sponge and warm water with a drop or two of dishwashing liquid. Rinse well.
Laminate countertops can stand up to an all-purpose cleaning solution. If your laminate countertop surface is textured, use a nylon bristle brush to get into the tiny crevices and remove dirt.
If your countertop is tiled, try a vinegar and water solution to sanitize, cut haze and restore shine to the tile surfaces.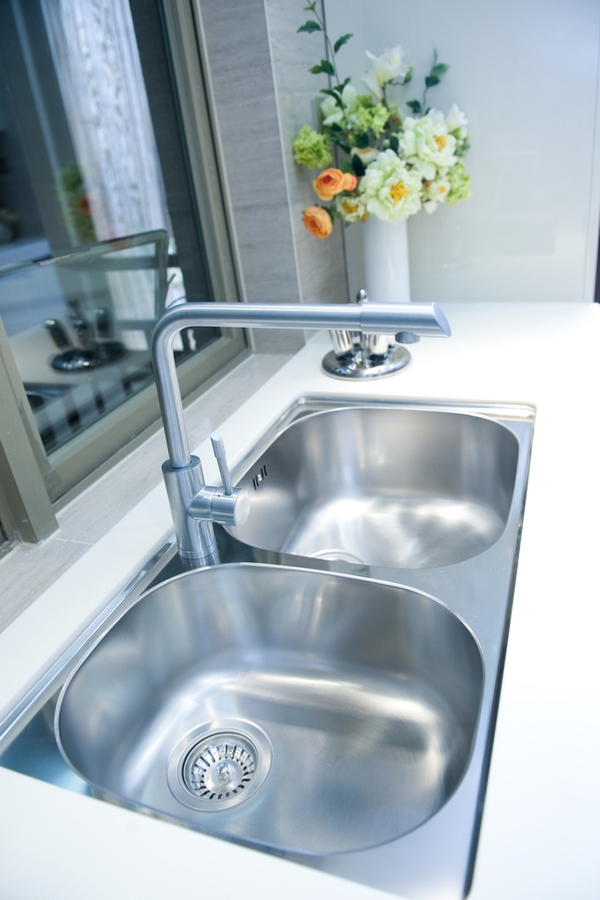 Stainless Steel
Shortcuts to shiny kitchen surfaces might seem tricky on stainless steel–because they never seem to stay shiny for long with little fingers around! But you can quickly restore shine and repel dirt and fingerprints on stainless surfaces. Use a soft, scratch-free liquid cleanser to clean. Now use a few drops of glycerin on a soft cloth to really shine it up and repel fingerprints and stains for longer.
Wood cabinets
The biggest inhibitor to the shine on your wood cabinets is grease. Somehow, it just seems to magically appear! The shortcut to shiny wood cabinet surfaces is a little bit of baking soda. Make a paste with baking soda and water, and use this on a soft sponge to cut the greasy fingerprints on your cabinet doors. Shine them up with a bit of lemon or orange oil on a microfiber cloth, and buff to a shine.
Use these shortcuts to shiny kitchen surfaces for the shiniest clean yet! Want some more shortcuts? Here are the cleaning shortcuts only professionals know.