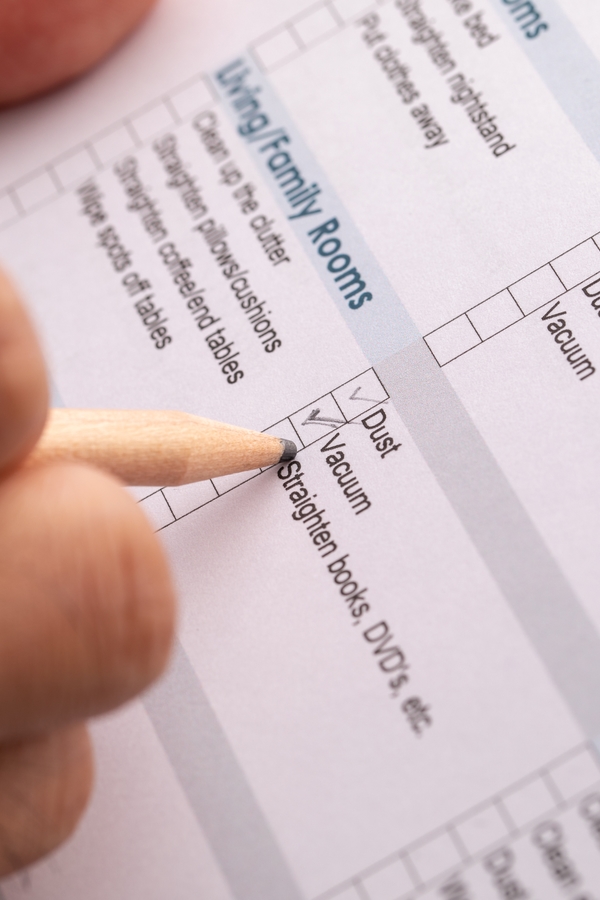 Follow my blog with Bloglovin
I'm back with another installment of my new series on monthly cleaning tips. Up next is the February cleaning checklist. If you're following along, you're set for a more organized linen closet and cleaner walls–among other things. Don't go away!
February Cleaning Checklist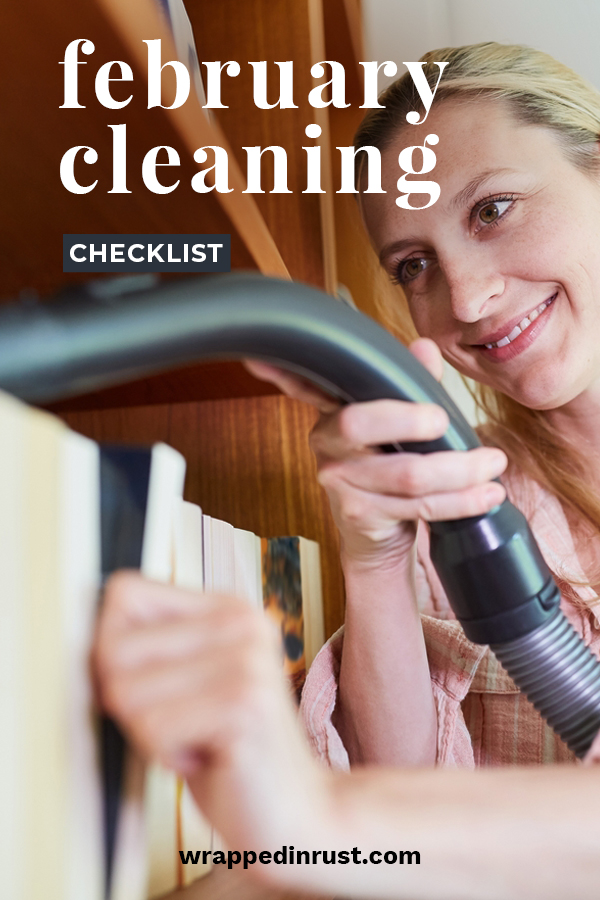 Clean Out the Linen Closet
February is a great time to clean out the linen closet. You're stuck indoors a lot, so it's probably not a challenge to get this done. Donate old towels and linens to a pet rescue center. Watch for February linen sales to replace what you had to get rid of. Label and organize everything to help keep the linen closet looking good.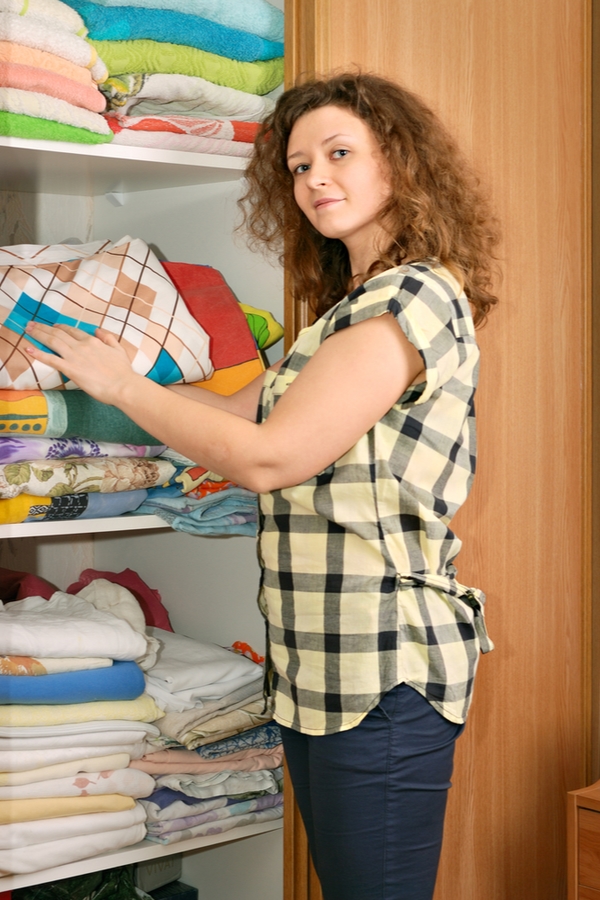 Flip Your Mattress
No one remembers to flip the mattress on their bed, but it's a good thing to do. While you're doing this, take the opportunity to wash the bed sheets and thoroughly vacuum the mattress.
Replace the Furnace Filter
This may be something you do monthly or seasonally already. But if you're one of the many people who forget more often than they remember, now is as good a time as any!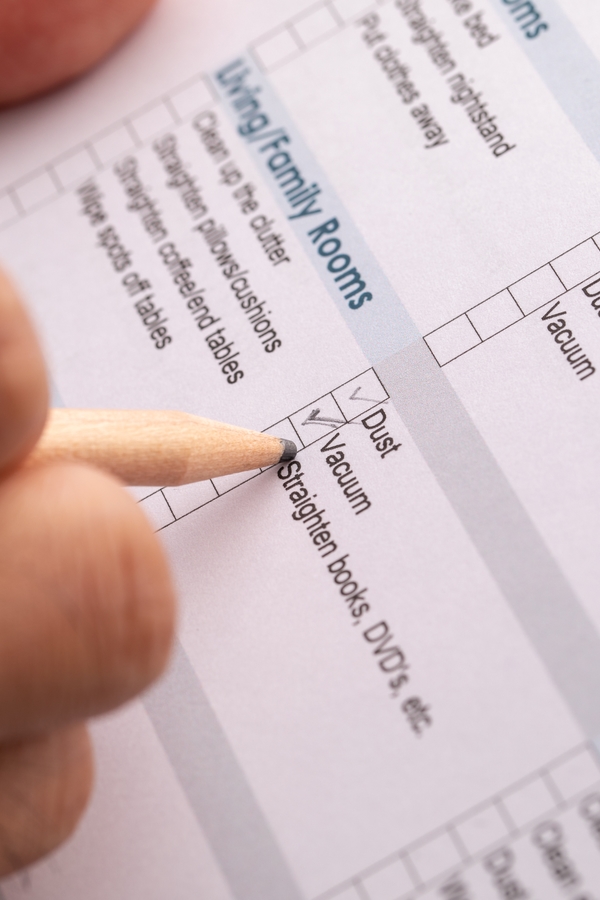 More for Your February Cleaning Checklist
Thoroughly Dust Bookshelves
If you own your own library, this may take some time but it's definitely something that needs doing. The easiest way to dust the bookshelves is to get out your vacuum and attachments. Don't forget to run it along the spines and pages of your books, because they tend to collect a ton of dust.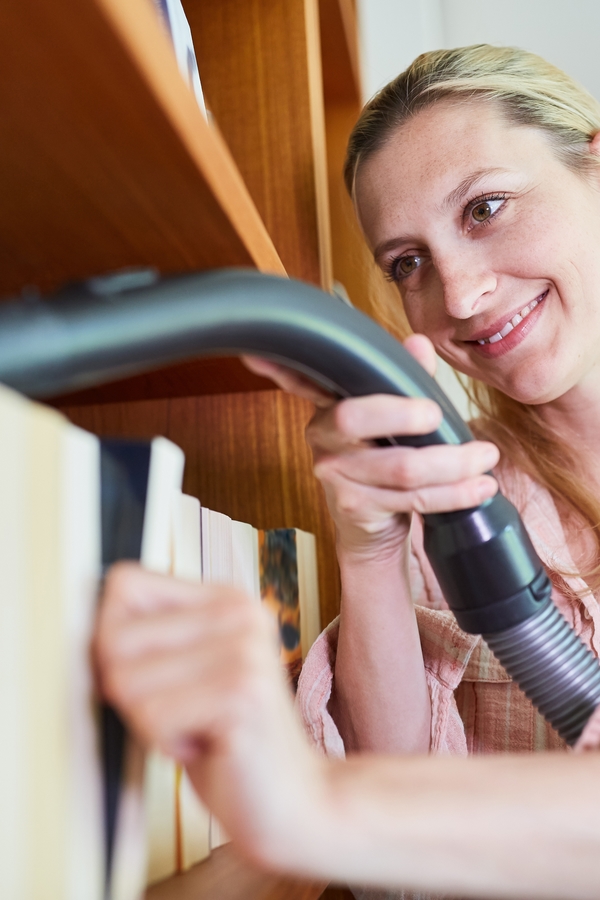 Give Your Walls A Closer Look
Check your walls for scuffs and dirty hand prints. Spot clean them as necessary. Use a tube of nail hole filler to patch any nail holes you find.
Conquer Dust Bunnies
Pull each of your appliances away from the wall so you can dust the walls and vacuum the floors. You might be surprised at some of the things that find their way back there!