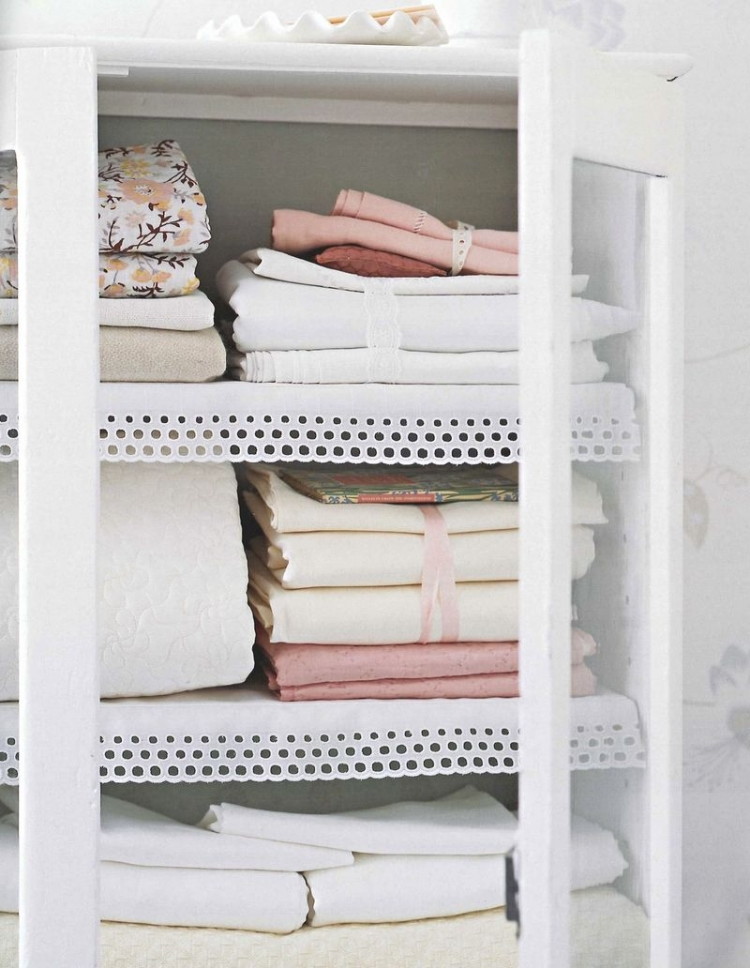 Follow my blog with Bloglovin

At my house, sometimes when you open the door to the linen closet, you get hit in the head. At least towels are soft, right? If you don't want to risk your hard-earned hairdo every time you reach for a towel, here are 10 tricks to organizing your linen closet. You're welcome. I think I'll make this my next project.
1. Divide and Conquer
With shelf dividers or decorative brackets, you can separate shelves into sections that keep small and large items separate. Go ahead…stack those hand towels and wash cloths together. Save your bath towels for another section.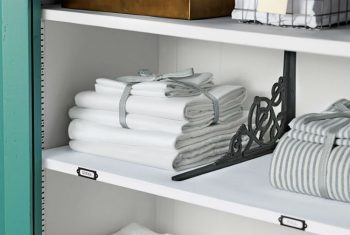 2. Roll & File
For wash cloths — especially kid-sized ones, grab a vertical file. When you roll them up, can tuck several into each section.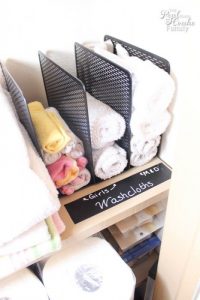 3. On the Case
Keeping sheet sets together can be a challenge. That's why it always helps to fold them and store them inside the pillowcase. They'll be all together when you go to put them on the bed!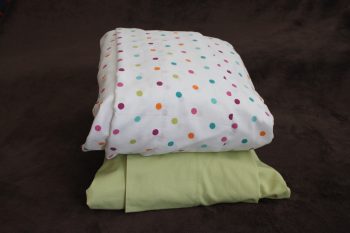 4. Use the Door
Why not install some towel racks on the inside of your linen closet door? That way, your most-used towels will be easy to find and grab, and won't take up any shelf space.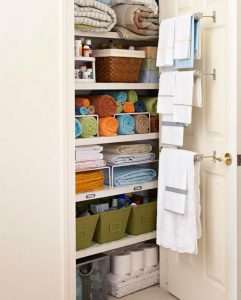 5. Containment Strategy
Dollar store baskets are great for keeping your linen closet in shape. If you don't mind rolling towels instead of folding, you can easily keep them in sets this way.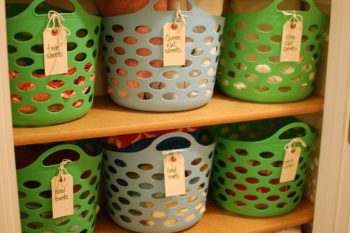 6. Cover Wire Shelves
If your linen closet has wire shelves, it can make sliding things in and out a little difficult. Try covering them with foam board and contact paper. They'll look adorable and be more functional, too.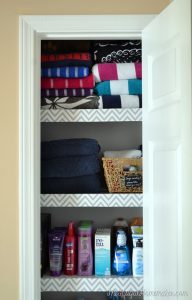 7. Make a Bundle
If you're into making storage pleasing to the eye when you open the door, pick up some pretty ribbon and bundle folded sheets or towels together. Store vertically or horizontally. Either way, your closet will stay neat and pretty.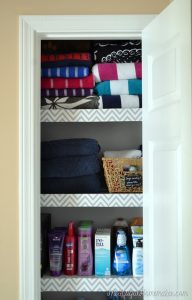 8. Use Space Between Shelves
With under-shelf baskets, you can utilize the space that usually gets neglected. Use them for rolled hand towels or wash cloths, cleaning products, whatever will fit.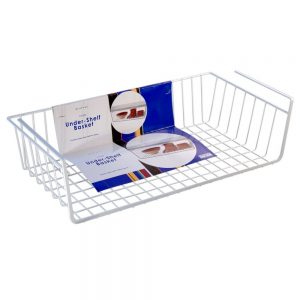 9. Roll Beach Towels
Pretty self explanatory, huh? Beach towels are often just too big to fold and keep neat in a closet. Try this technique for folding and rolling them to save space. It works on regular towels, too.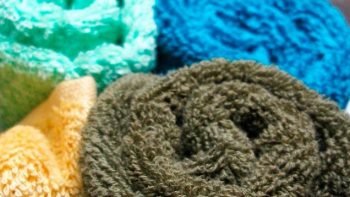 10. Store Extras Over the Door
A linen closet is often used for more than sheets and towels. Overflow cleaning products and toiletries can be stored there in an over-door shoe rack.