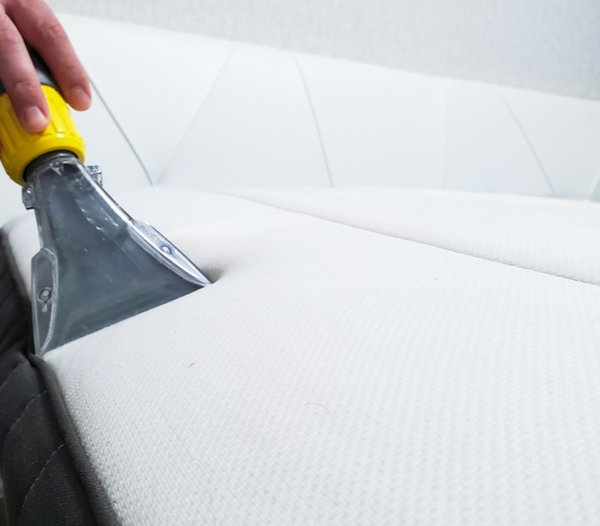 Follow my blog with Bloglovin
Mattress cleaning with baking soda is an easy way to freshen up your mattress! When you use baking soda, hydrogen peroxide and essential oils to clean your mattress, you'll enjoy a better smelling mattress. Not to mention better sleep from the peace of mind that comes with a thorough clean. Don't miss these mattress cleaning tips!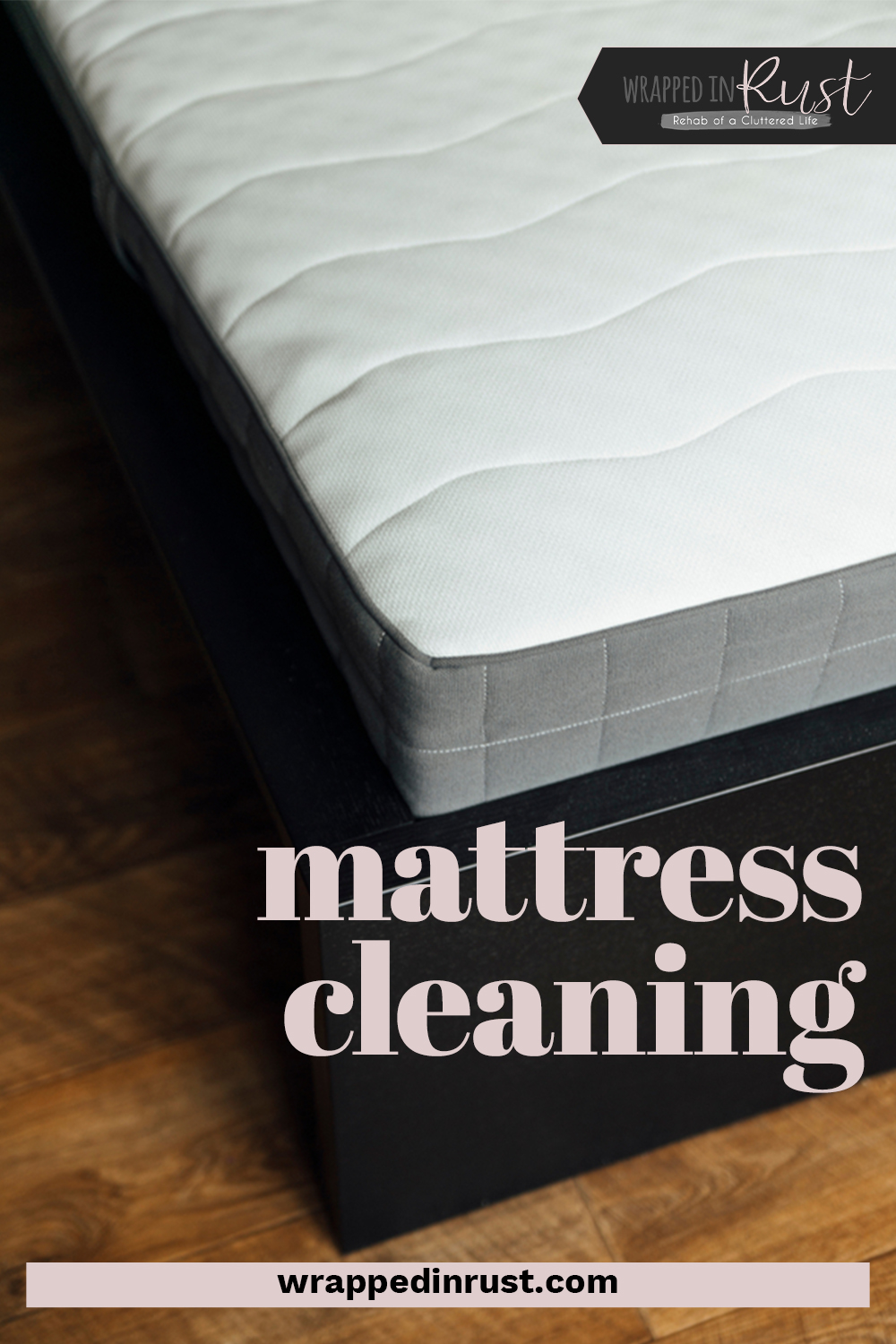 Mattress Cleaning With Baking Soda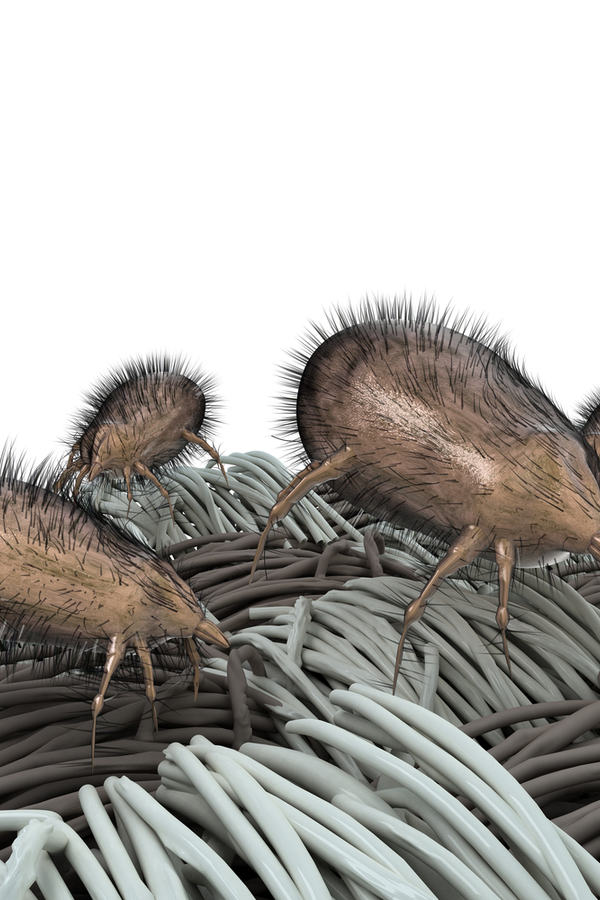 Why Is Mattress Cleaning Important?
That picture right there shows you why it's important to clean your mattress. Dust mites are not something you want crawling around under the sheets while you sleep! Regular vacuuming of the mattress is just one step to avoid an infestation.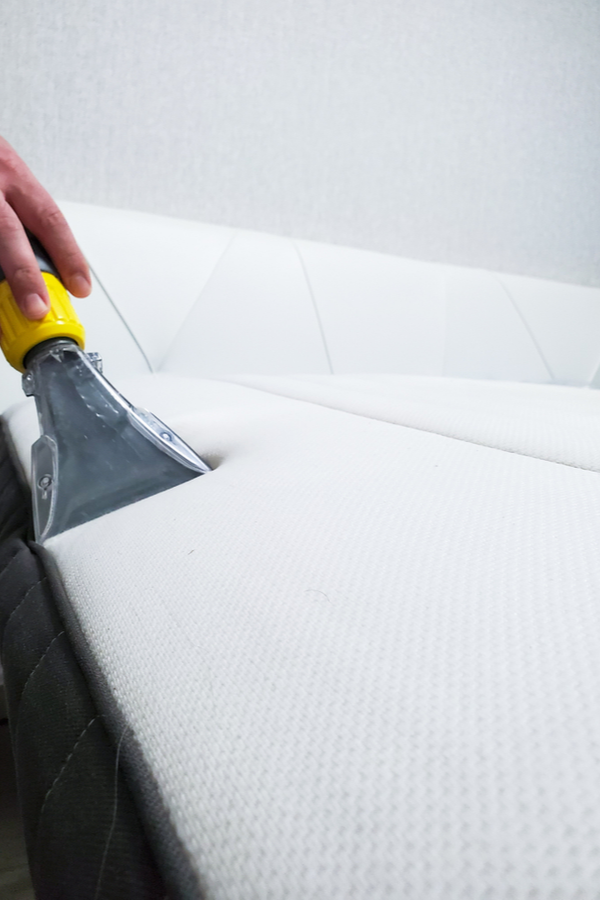 Steps For Mattress Cleaning
Regular vacuuming of the mattress is important–you should do this at least monthly, or even whenever you change your sheets. But vacuuming alone still leaves odors behind. This is where baking soda comes in!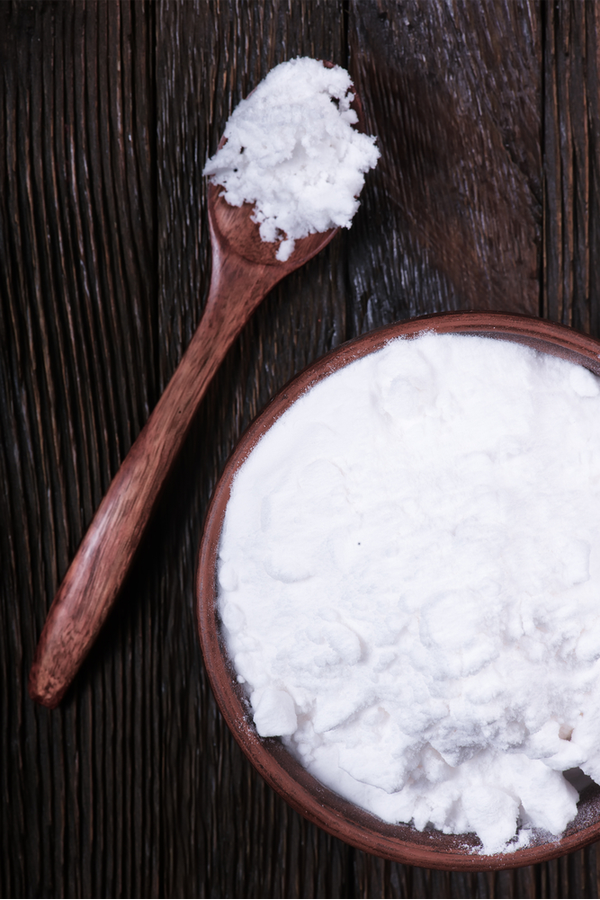 Baking Soda And Essential Oils
Pour a cup or two of baking soda in a fine mesh strainer. Use your fingers to mix in a few drops of your favorite essential oil. Lavender is a good choice because the scent helps you relax at night.
Sift the baking soda and essential oil mixture over the top of your mattress. You want a light, even layer. Allow the baking soda to sit on the mattress for 30-60 minutes. As it sits, it absorbs odors and leaves scent behind.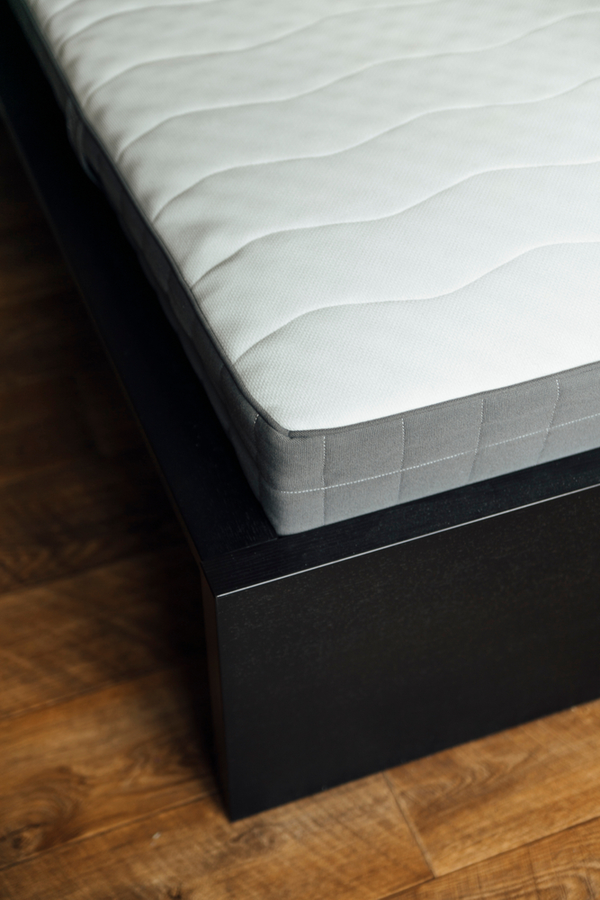 Mattress Cleaning Tips: Remove Stains
To remove any stains from the surface of the mattress, mix baking soda with hydrogen peroxide to form a paste. Apply to the stain and work it in lightly with an old toothbrush. Let the paste sit for 30 minutes and then lightly sponge the site with a damp sponge.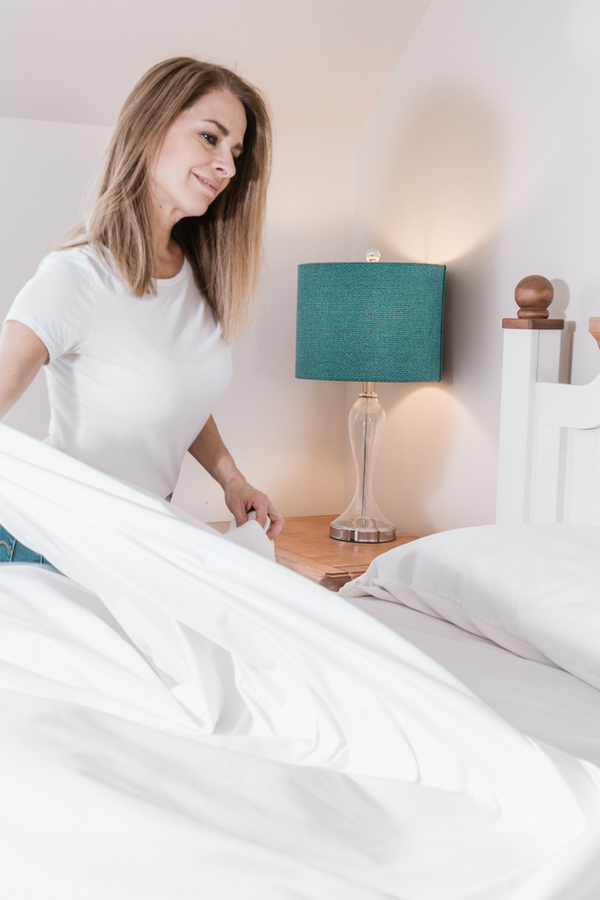 Let this spot air dry thoroughly, and then use baking soda and essential oil to absorb any remaining odor.
After using baking soda on your mattress, be sure to thoroughly vacuum the surface before you replace the sheets. For more in-depth mattress cleaning, see our ultimate guide.