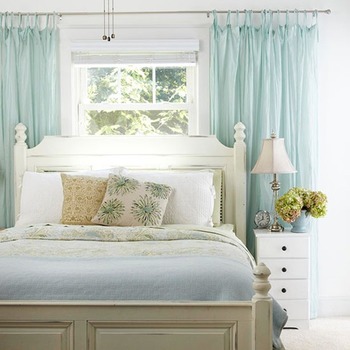 Follow my blog with Bloglovin
Spring cleaning seems to go either one of two ways: you kill yourself trying to get it all done in one day or you drag it out for so long that, by the time you're finished, things are dirty again already. Stay on top of your cleaning this year and follow these tips to get it done in a week! In fact, you'll get it done in six days with these steps and can use the seventh to have some well-deserved rest and relaxation!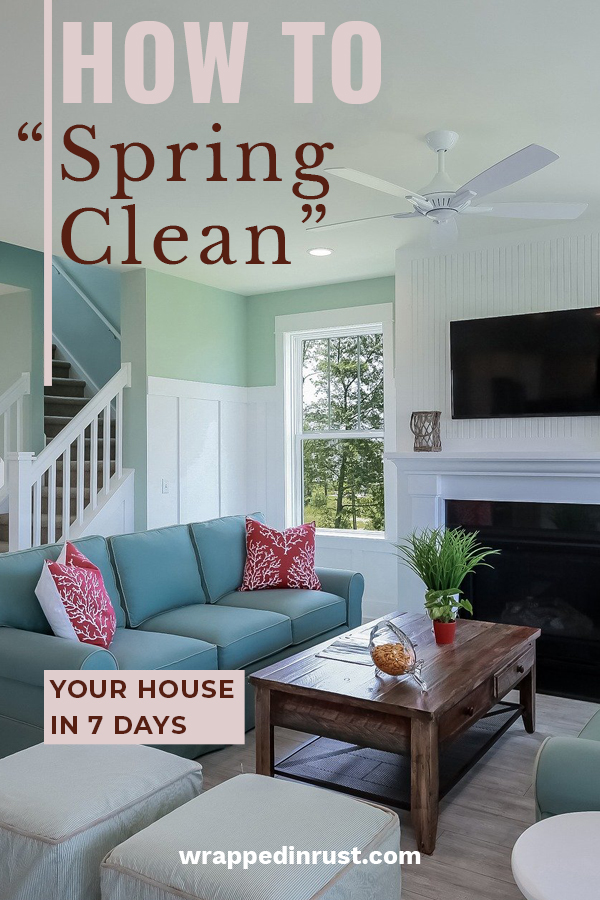 Wipe Down
Take the first day to wipe down everything in your house. Clean the windows; wipe down banisters, baseboards, walls; sanitize any household electronics; and clean all other glass surfaces. With just this one step your house will already feel fresher and brighter!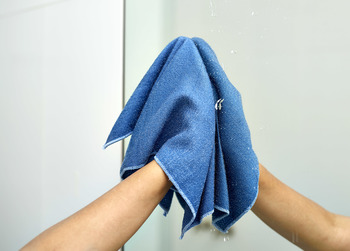 Bed and Curtains
Next, you'll move onto the beds and all other fabrics in the home. Clean the drapes, curtains (including shower curtain), valances, etc. Make sure you wash all the bedding (including blankets and pillows) and flip the mattresses. You can put them out in the sun for a little bit, if you want, but it's not necessary. Also, take this time to clean out the garbages to sanitize and deodorize them.
Kitchen
Day Three is the dreaded kitchen—the whole thing! Start from the highest places and work your way down so if any crumbs or garbage fall, it won't be on clean surfaces. Start with the cupboards, wiping them down and changing the paper if needed. Make sure to get the outside and inside of the fridge (including coils) and then clean the counter tops, appliances, and stove/oven. Lastly, get the floors!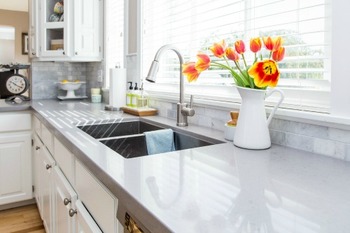 Bathrooms
This is probably the only time you wish you had just one bathroom, but it's not that bad to clean them. Wipe down, sanitize, and thoroughly clean the tub, toilet, shower, sink, and counters. The mirrors should already be clean, but touch them up as needed. Also, this is a good day to change the air filter if necessary and polish/wax any furniture.
Vacuum/Mop
Take this day to vacuum and mop everything! Vacuum in every room, vacuum the couch, vacuum chairs, vacuum cushions and mop anything you can't vacuum. Wash rugs and whack the dust out of any pillows or seats.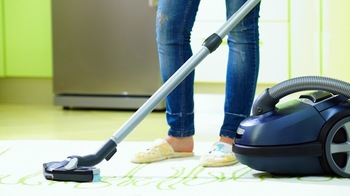 Shampoo Carpets
Once you've vacuumed, it's time to shampoo the carpet. You can hire a professional service if you want, or just do it yourself. There are lots of online tutorials if you choose the latter option, so find one you like and get going. Also on this day, replace any burnt-out lightbulbs and dead batteries in smoke detectors, remotes, etc. Then, take a seat and a breather because you're done!