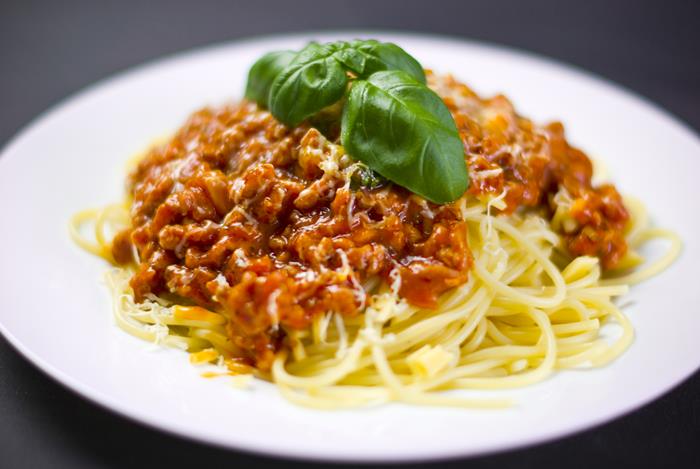 Follow my blog with Bloglovin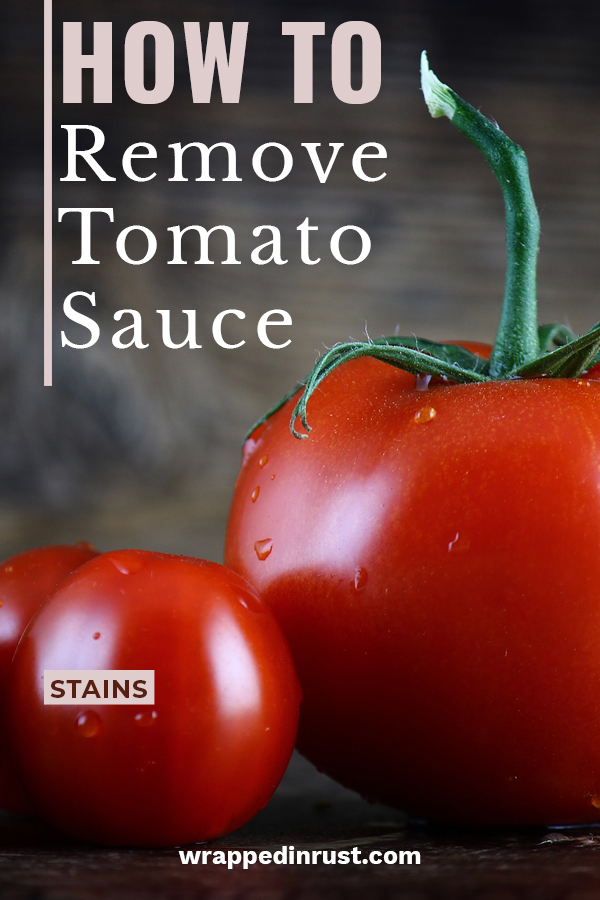 It never fails. You decide to wear that new shirt or pair of pants, and what's for dinner that night? Pasta. With tomato sauce. If you buy into the dinnertime Murphy's Law scenario, you know what happens next: a spill. Now your nice new shirt has a big, red stain on it. And tomato sauce stains are pretty much impossible to get out, right? Wrong! Thankfully, we've got your stain-rescue procedure right here.
1. Scrape
First, try to get as much of the excess sauce off the item as you can. Scoop it up with a spoon, gently scrape it with a knife, and do whatever  you can to get the stuff off the surface without spreading it. Don't skip this step, or you're likely to end up with a growing stain as you follow through on the rest of the procedure.
2. Rinse
The first impulse many of us have is to rinse a stain out. While this is good, we often try to do it without even taking the item off first (you know you've done this). This means that we're rinsing the best we can from the front of the stain, which often just spreads it or pushes it further in. Hopefully you removed the item from your body for the scraping step, but if you haven't, do it now. Then instead of rinsing the stain from the surface, rinse from behind. Stick it right under the faucet and run cold water through the stain for 10-15 minutes until the water runs clear.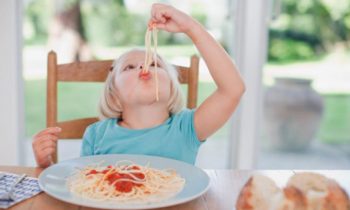 3. Treat
Use your liquid detergent or dish soap and rub it into the stain while it's wet from the rinsing. Work it in a circular pattern from the outside in. Let it sit for 10-15 minutes, then rinse the soap out. If the item is white or you know it's colorfast (test an inconspicuous area first), you can try a gentle bleaching agent such as white vinegar or hydrogen peroxide after or in place of the detergent.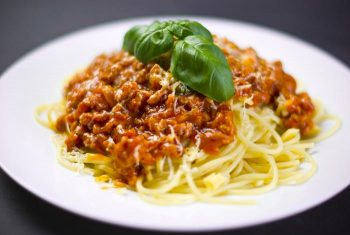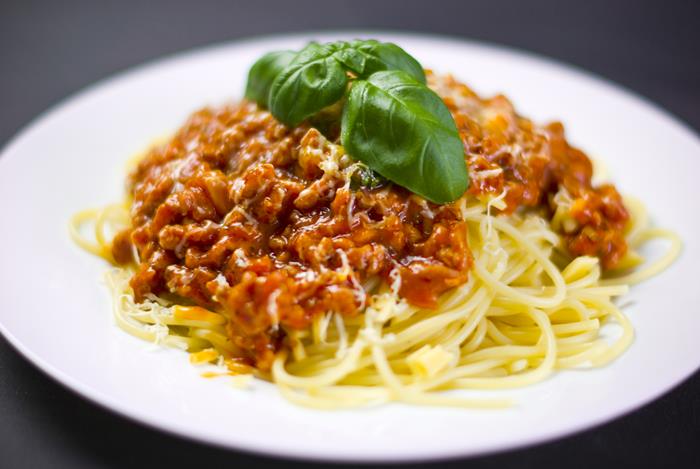 4. Repeat & Wash
Keep repeating the previous step (with the detergent or gentle bleaching agent) until the stain disappears. Look at it in different lighting to make sure it's gone. Once the stain is gone or you've gone as far as you think you can, you can apply your favorite laundry pre-treatment, and let it sit for at least several minutes before washing normally.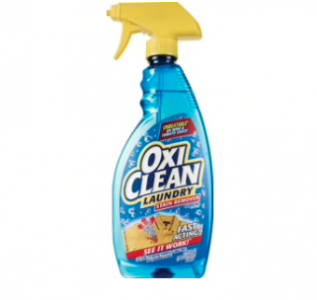 5. Air Dry & Check Carefully
The heat of the dryer will usually set any stain (tomato, mud, your favorite wine, you name it). And you can't always tell 100% if a stain is gone until the item has been washed and is dry. So after laundering, inspect the stain area carefully to make sure it's 100% gone before using the dryer. To be safe, it's better to hang the item dry this time. Once it's dry, it'll be easier to tell if any remnants of the tomato sauce remain. If so, treat the stain again, re-wash in your machine, and check it again before using the dryer.