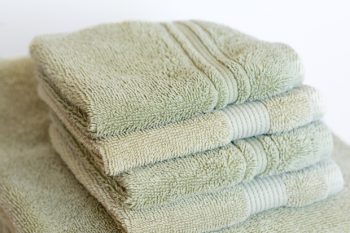 Follow my blog with Bloglovin

You gotta love the feeling of new, fresh towels. They're so thick, so soft, and so full of fluffy goodness. Sadly, even the most expensive towels you buy don't always hold onto the fluff factor for too many wash cycles. I know, first world problems right? But what if you could keep your favorite towels feeling soft and fluffy for much longer? Here are some tips for keeping that feeling alive for as long as possible.
1. Less Detergent
Even through the rinse in your machine, towels can hold onto detergent residue. This definitely hurts the fluff factor and can make your towels feel stiff. Use a little bit less detergent and your machine will be able to rinse it all out more efficiently.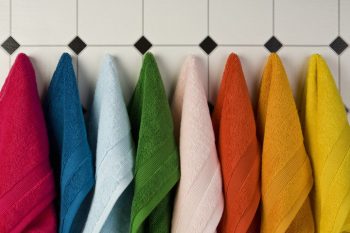 2. Don't Use Fabric Softener
Wait, the goal here is to keep those luxurious towels soft. So shouldn't fabric softener help the situation? Sure it should. But it doesn't. Fabric softeners usually contain silicon, which adds a water repellant quality. This means your towels won't get as clean and will likely harbor more buildup. Instead of using fabric softener, give them a wash with plain vinegar — nothing else — in your detergent reservoir about every 6 weeks (after a normal wash with detergent, of course). And the fabric softener rule also applies to dryer sheets! For softer towels, leave these out.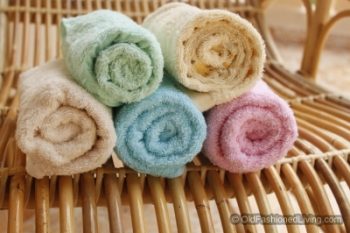 3. Add Baking Soda
To every load of towels, add 1/2 cup baking soda. It will not only help get rid of any musty odors, but will also make your towels softer.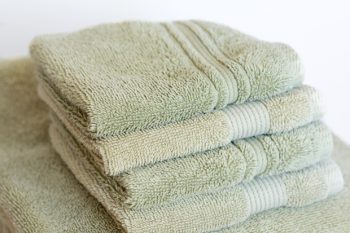 4. Have a Ball
If you already use dryer balls, great! You probably have software towels. If not, it's worth a few bucks to buy some or even grab some unused tennis balls. Bouncing around in your dryer with your towels, these woolen balls will help fluff and soften. Just be sure you don't leave your towels in the dyer too long or use anything else but the low heat setting.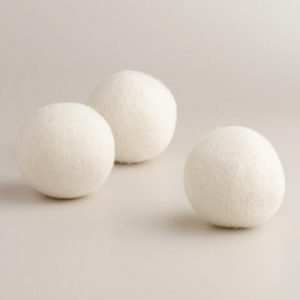 Article Links:
Less Detergent:
https://www.huffingtonpost.com/entry/ways-youre-ruining-your-towels-how-to-clean-towels_us_55f9c7d0e4b08820d9171394
Don't Use Fabric Softener:
http://oldfashionedliving.com/towels.html
https://www.livingsocial.com/deals/gg-rio-cotton-towel-set-8-piece
Add Baking Soda:
https://getinspiredeveryday.com/lifestyle/recharge-your-towels/
Have a Ball:
https://www.worldmarket.com/product/wool+dryer+balls%2C+3-pack.do?sortby=ourPicks&from=Search