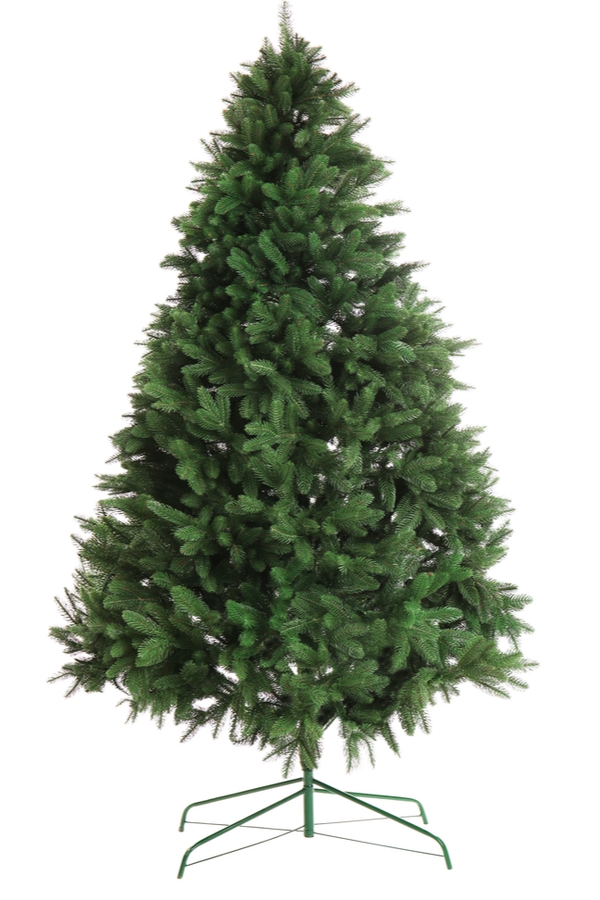 Follow my blog with Bloglovin
An artificial Christmas tree is the tree of choice for many of us. Whether it's to avoid allergies, fire hazards, or heaps of dry pine needles all over the house, artificial trees take away a lot of headaches associated with real trees. But you may be surprised to pull out that tree after 11 months in storage to see that it has accumulated a healthy layer of dust. It may even look a little dull if you've never cleaned it before. Here's how to clean an artificial Christmas tree!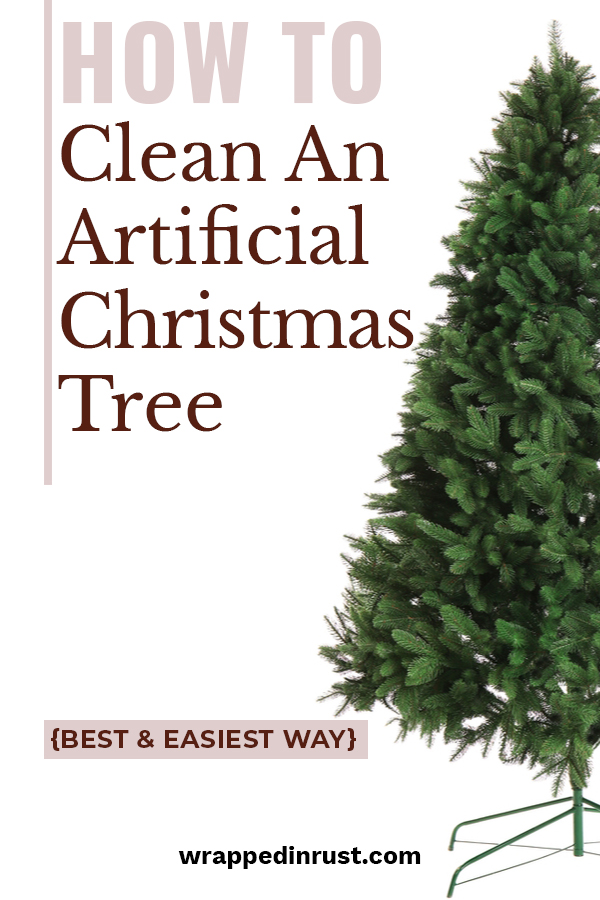 How To Clean An Artificial Christmas Tree
If you haven't ever cleaned an artificial Christmas tree before, this information might be a revelation. It is actually easy to do, it just takes a bit of extra time before you decorate. But a good cleaning makes such a difference in the finished look of your tree, you'll be glad you did it!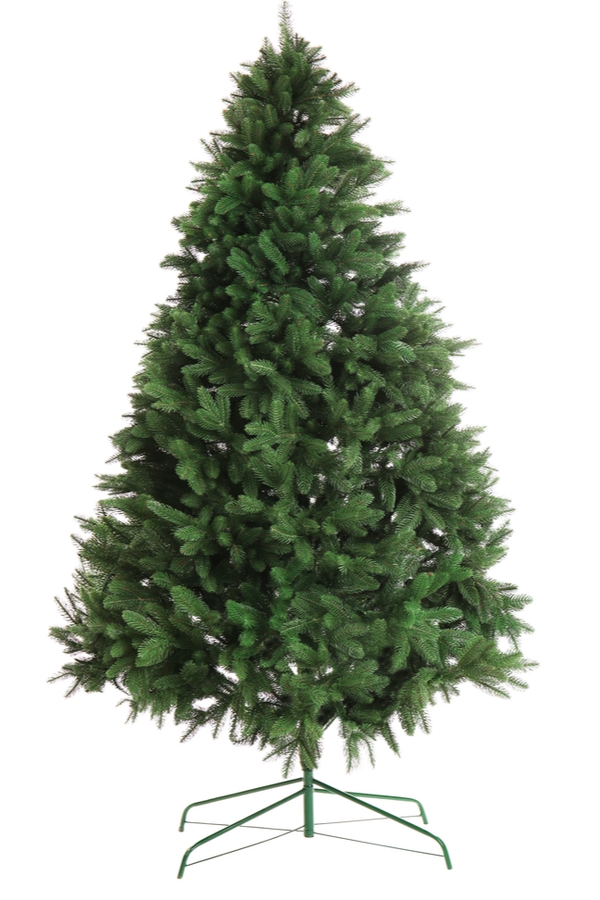 Easy Steps To Clean An Artificial Christmas Tree
Step One
Today's artificial Christmas trees are easier to clean, especially since they come apart in small, manageable sections. If you're unboxing the tree prior to set up, just lay out the sections of the tree on the floor. Consider laying them out on a hard floor instead of carpet, because the surface may get dusty. If the weather is nice, you can even do this outside.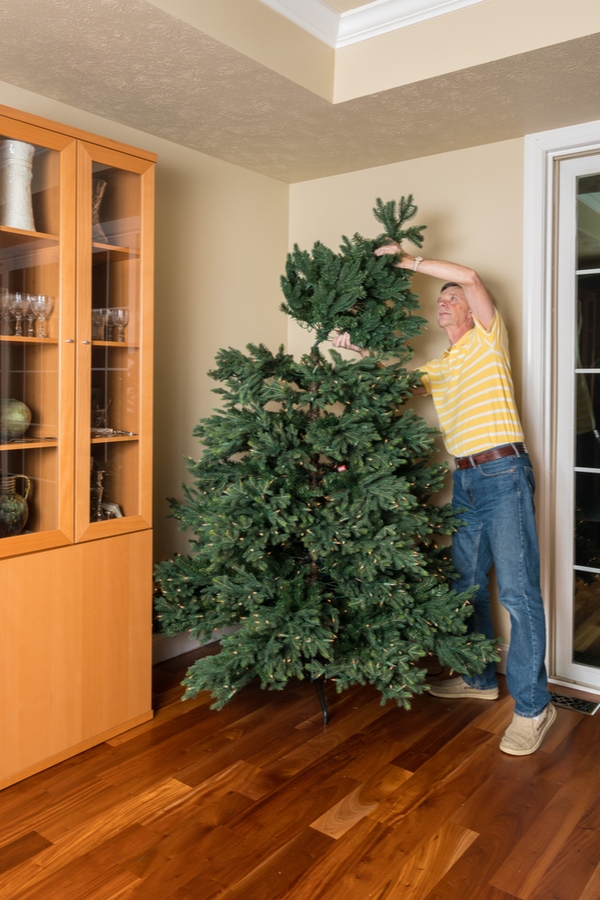 Step Two
If the tree hasn't been cleaned in a while and feels grimy, you can use a bristle brush to loosen dirt and grime from the branches. For just light dust, you can skip this step.
Step Three
Grab your vacuum with the hand attachments. Use a brush attachment to vacuum over individual branches to loosen and suck away dust from the tree. Work over each section of the tree one at a time, from the top of the section to the bottom. Save yourself a step later on by fluffing the branches as you go. When you put the tree back together, it'll be ready for decorating!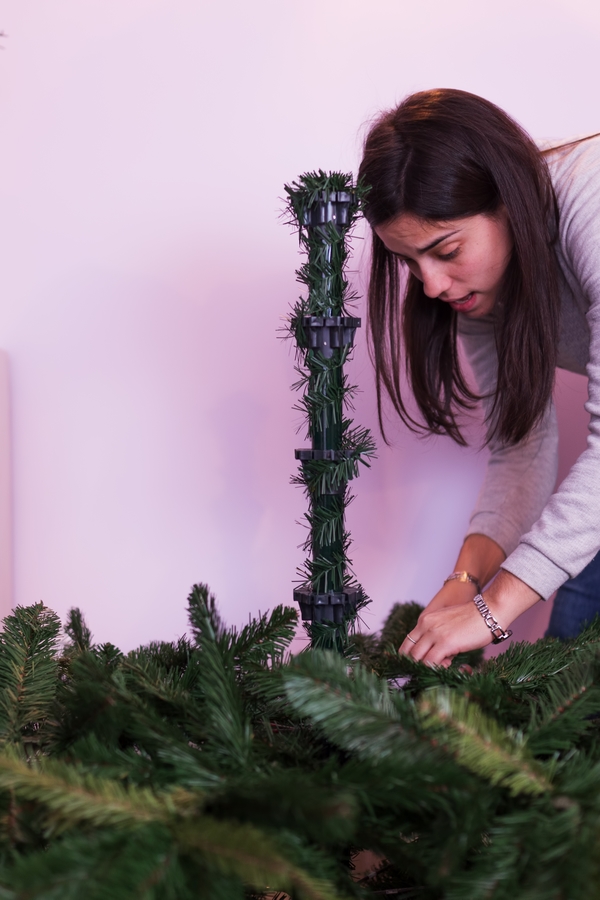 Special Circumstances
If you have a white artificial tree that has yellowed a little, you can brighten it up by spraying it with a mixture of water and hydrogen peroxide. Wipe the branches clean with a soft cloth. For an artificial tree that is extra dirty or dull, use warm water and a few drop of dishwashing soap in a spray bottle. Spray stained areas of the tree and wipe with a soft cloth. Allow either kind of tree to dry thoroughly before decorating.
When you take your artificial tree down after Christmas, pack individual sections of the tree in plastic bags or old bed sheets to protect them from accumulating more dust and dirt in storage. If you use a real tree, check out these must-know Christmas tree care tips.