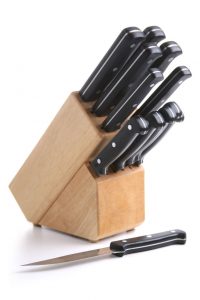 Follow my blog with Bloglovin
Your kitchen is probably one of the most crowded rooms in the house. Even if you have plenty of space for people, you're probably tight on cupboard and counter space. That's why is so important to prioritize. If you could use a little more wiggle room in your kitchen storage, here are 8 items most of us wouldn't miss.
1. Double Boilers
How many times a year do you use this? If you're like me, it's nigh to never. When you come across a recipe that asks you to use one, there are plenty of ways to substitute things you already have. That double boiler is bulky — liberate yourself and give it away.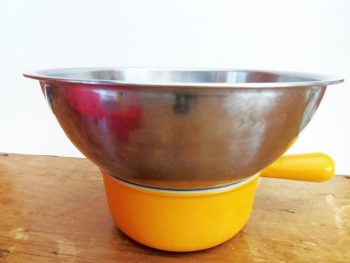 2. Extra Knives
How many of your knives do you actually use? Honestly, most of us only need a good chef's knife, a bread knife, and a paring knife. If you're a meat eater, maybe you need a few steak knifes. But that knife block sitting on your counter that holds a set of 15 blades? Meh.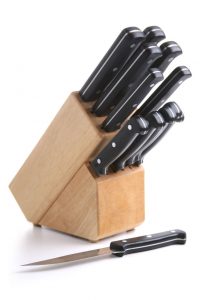 3. Grill Pan
That grill pan you got for a wedding gift was a nice idea, but meat will only brown when it has direct contact with the metal. Using a grill pan lends some pleasant marks, but you use half of your surface area for flavor development — and that's a BAD thing. When you want grill marks, use the grill and forget the pan.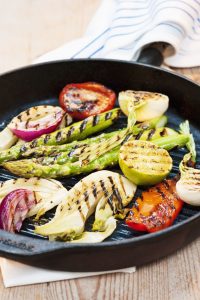 4. Expensive Juicers
Juicing is trendy, but what about all the fiber you're missing? Instead of a juicer, get yourself a powerful blender and you can actually drink ALL the fruit. Maybe best of all, you won't have to store that bulky juicer.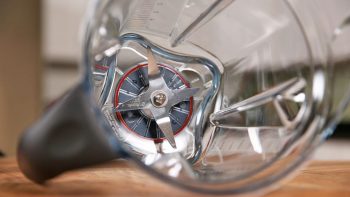 5. Duplicates
From slow cookers to whisks, to spatulas, and tongs, get rid of any duplicates that are the same size and accomplish the same tasks. They're taking up precious cupboard, counter, and drawer space.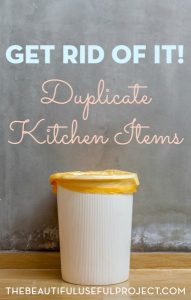 6. Expired Spices, etc.
Yes, spices to expire. So do salad dressings and condiments. You may not check these things often, but be sure to look at the dates a few times a year to ensure you aren't using things that could make you sick — or at the very least have lost their flavor. When it comes to spices, here's a test: pinch it between your fingers (or grind a little), and if you can't smell a strong aroma, it belongs in the trash.
7. Unusable Plasticware
If you're like me, the amount of plasticware in your kitchen is probably excessive. Look through your cupboard and get rid of anything that's missing a lid, leaks, or was meant to be disposable (or recycled) in the first place.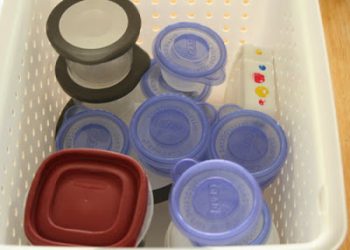 8. Outgrown Kids' Stuff
How old are your kids? Now, how many sippy cups, bottles, or tiny juice glasses are you hanging onto? Do yourself (and someone else) a favor and give away what you don't need. If you want to hold onto a favorite cup for nostalgia, sure. But the rest can go.