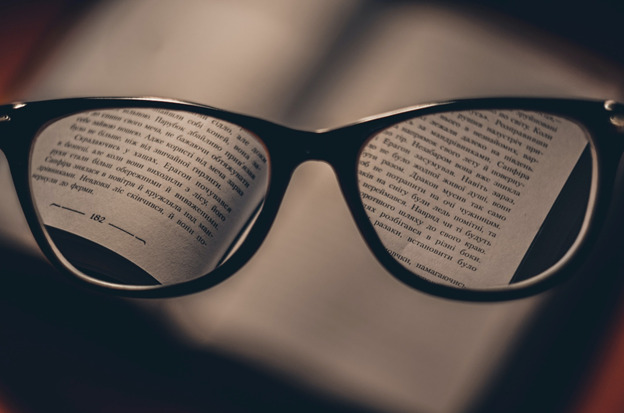 Follow my blog with Bloglovin
People who have a compromised vision and require glasses have a love-hate relationship with their glasses. They need them for the bare minimum and have to take care of them as if they are their babies. A great homemade eyeglass cleaner is imperative! Glasses can become really annoying to wear if they keep getting dirty.
More often than not, they accumulate finger marks and dirt that blurs their vision. Sometimes it gets difficult to lay back and watch or read something because the smudges keep getting in the way.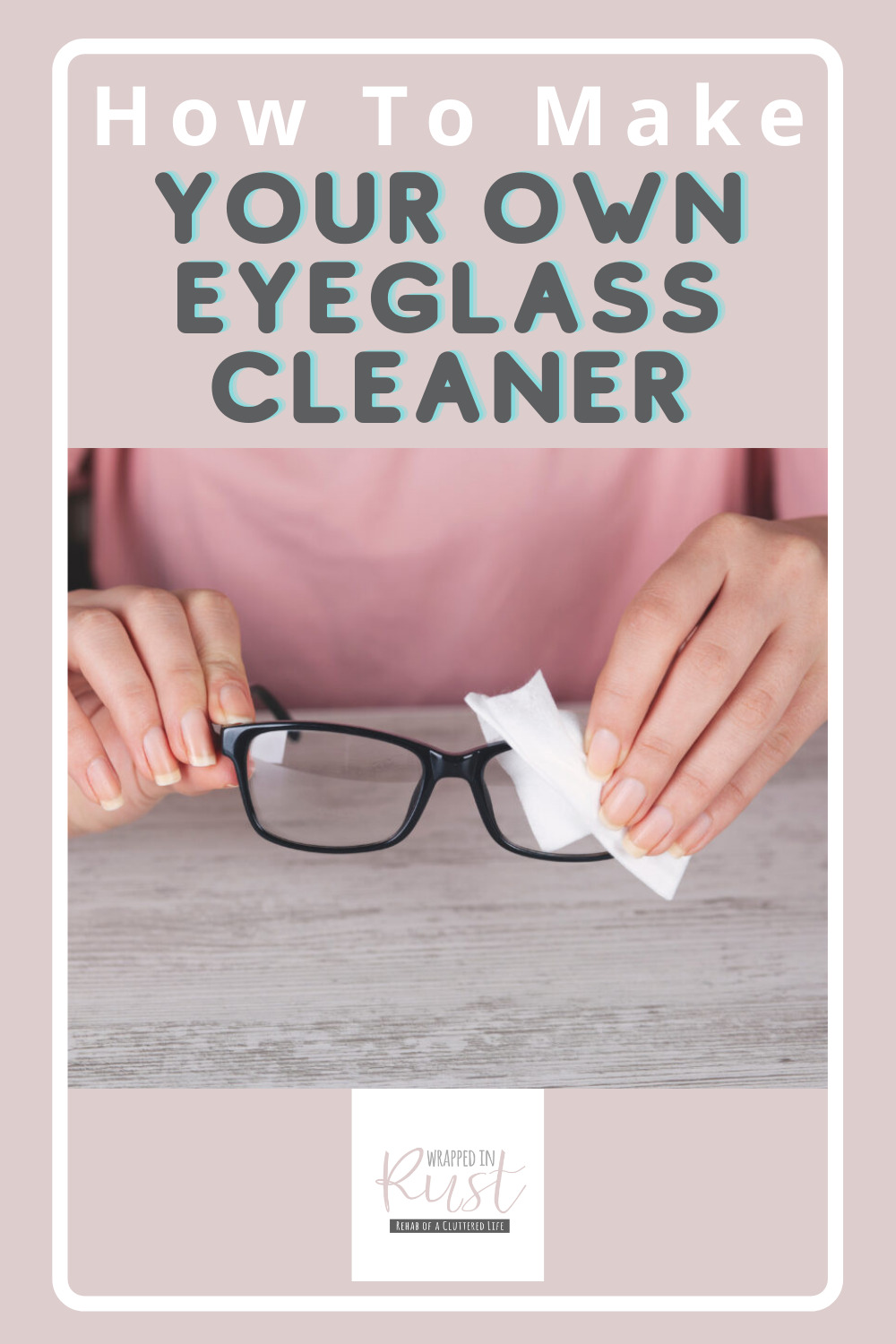 Glasses require care to keep them intact and sustainable. You need to be extremely careful while wearing them. If you struggle with keeping them clean, we have the perfect solution for you!
Glass cleaners are easily available in the market, but if you are looking for a do-it-yourself recipe that can be beneficial for you, here are 2 DIY solutions that you can use to effectively clean your glasses, making them spotless!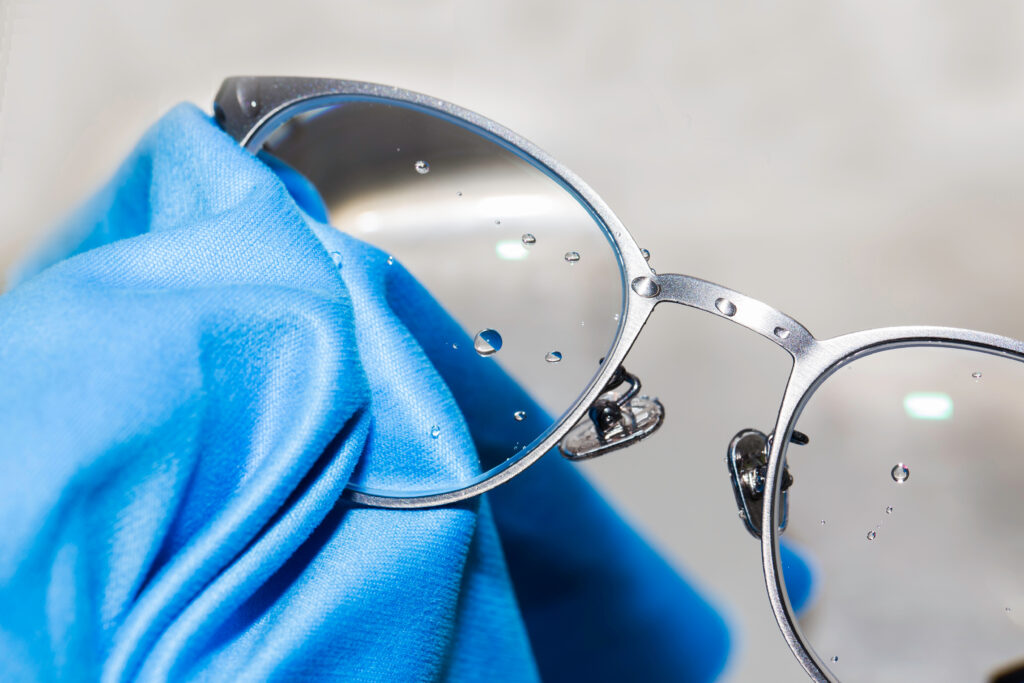 DIY Eyeglass Cleaner
Everything You Need
Lukewarm water
Alcohol
A spray bottle
Soap
How is it made?
Rubbing alcohol can be really effective when you're looking to make your glasses spotless. Whenever you need to clean a smudge that just won't go away, always go for rubbing alcohol! You won't even have to go through the trouble of finding it as it is easily available on Amazon.
For this DIY eyeglass cleaner, all you have to do is to mix 1 part of rubbing alcohol with 3 parts of lukewarm water in a spray bottle and add 1 teaspoon of any soap at hand. Mix the solution vigorously.
Once you are done, spray some on your glasses and wipe it clean with a dry cloth.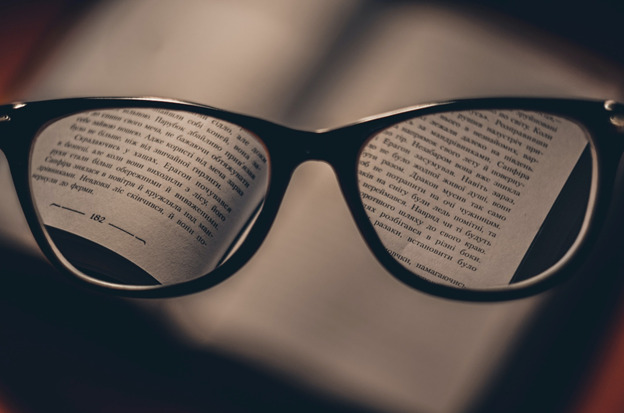 Anti-fog DIY Eyeglass Cleaner
Getting out of an air-conditioned room into a warm environment leads to foggy glasses – which is honestly the worst. What we wouldn't give for a pair of glasses that can stay fog-free, even in the worst possible conditions.
Well, you're in luck. We have a magic cleaner recipe for you that is strong enough to keep the fog away.
Everything You Need
Ammonia
Rubbing alcohol
Distilled water
Dish Soap
A spray bottle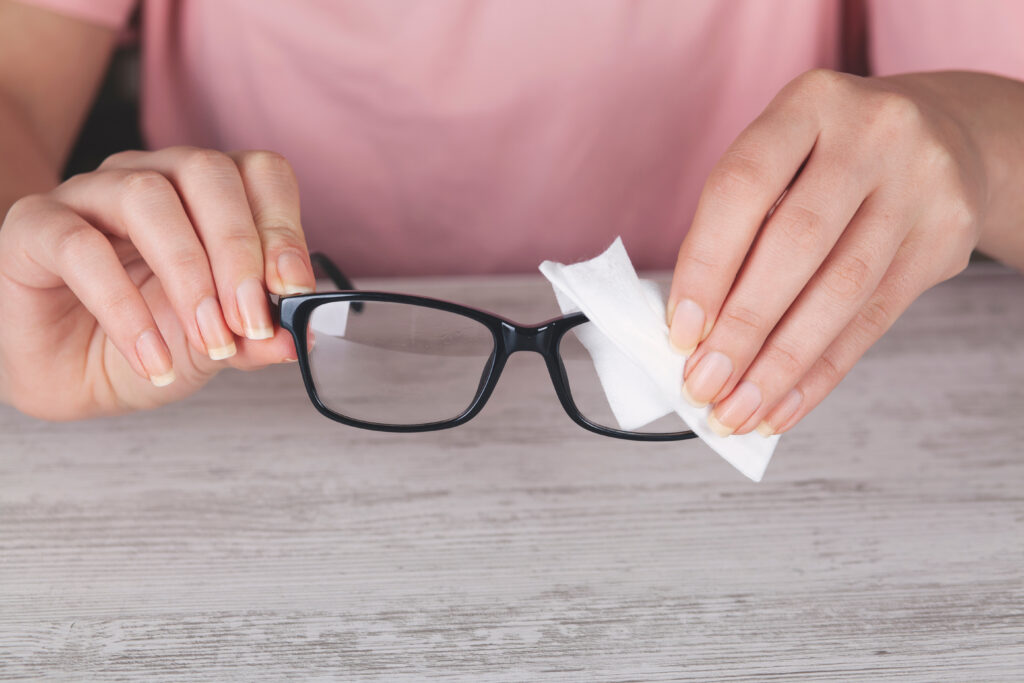 How is it Made?
Take a cup of distilled water and mix ½ teaspoon of rubbing alcohol and 2 spoons of ammonia in it. Then, add ¼ teaspoon of any available dish soap. However, you need to be mindful of the dish soap you are using.
Make sure that it cuts through grease and brazen fingerprints that refuse to go away. If you are having trouble finding one, worry not! Amazon has an amazing collection of dish soaps at reasonable prices. Get one and add it to the solution!
Once the solution is made and ready to work its magic, put it in a spray bottle and shake vigorously. Make sure that the spray bottle you are using is clean and has an easy grip. You do not have to worry if it is not available; Amazon to your rescue once again!
This DIY cleaner is as easy as it sounds. You can make it in bulk and keep it saved for further use. Not only does it clean your glasses, but it also keeps the fog away.
Final word
Glasses are extremely important for people who have short-sightedness or far-sightedness. As a result, it is crucial to take good care of them as they tend to get dusty and messy. Along with that, they even accumulate unnecessary scratches over time.  
Save yourself the trouble of finding the perfect cleaner and make one yourself!
Looking for more DIY cleaning solutions? Check out this article on DIY cleaning pastes!