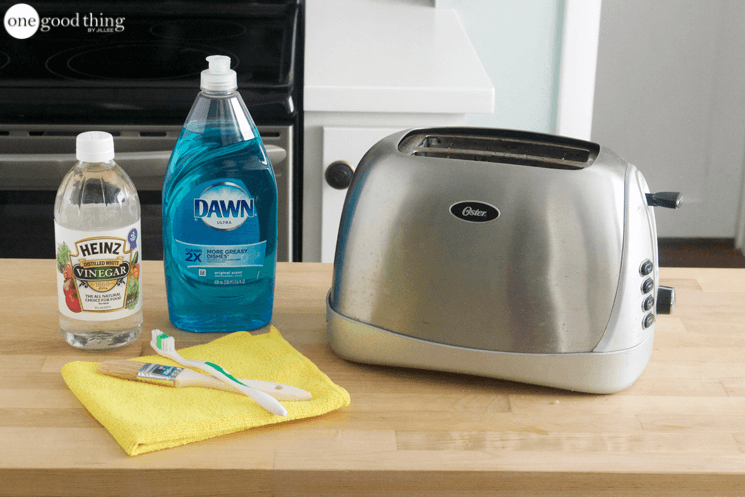 Follow my blog with Bloglovin

There are certain appliances you leave on your countertop all the time — such as your toaster. Since they're left out for all to see, you are probably a little more worried about keeping them clean. If your toaster deserves (or needs) more than a half-hearted wipe down, here's how to get it super clean in 5 easy steps.
1. Simple Supplies
You'll need to gather up a few things you probably have in your house already: white vinegar, microfiber cloths, dish soap, a paintbrush (one that will fit inside your toaster), a toothbrush, and a scouring pad. If you don't have everything, the dollar store will. Time to get cleaning! But first, make sure you unplug the toaster!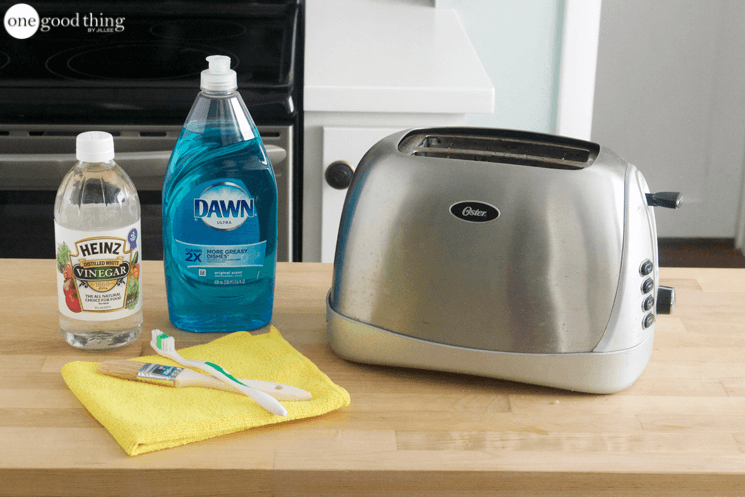 2. Dump the Crumbs
Your toaster should have a crumb collection tray that slides out pretty easily. Just slide out the tray and dump the crumbs. Set the tray aside for now, then shake the heck out of your toaster over the sink to dislodge any crumbs left inside.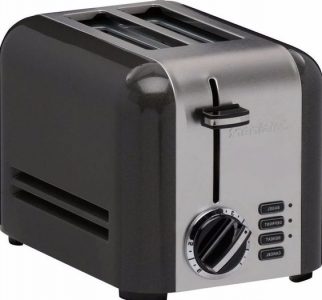 3. The Clean Sweep
Grab your paintbrush and sweep out any nooks and crannies. Trust me…there are still crumbs in there! Paintbrushes are great for getting into areas your hand will never be able to reach.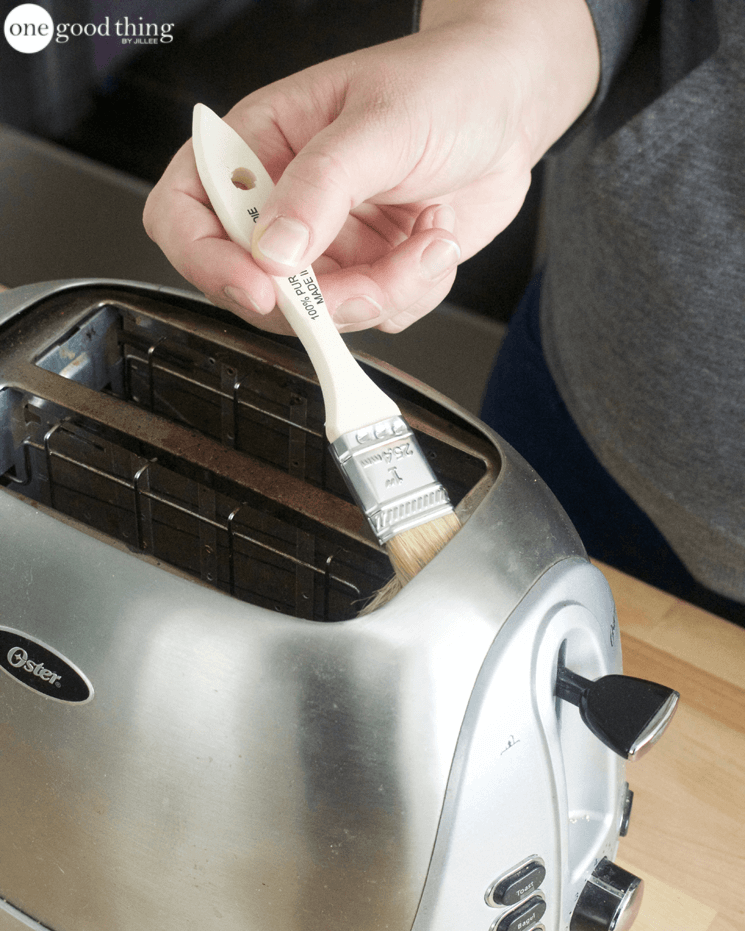 4. Tray Time!
Now that you've removed the crumbs from inside the toaster, there are bound to be some stuck to that crumb tray. This is where your dish soap and toothbrush come in. Mix a soapy solution, dip your toothbrush, and get that tray squeaky clean! The last thing you want to do is put it back inside your toaster when it's not totally crumb-free, right? RIGHT!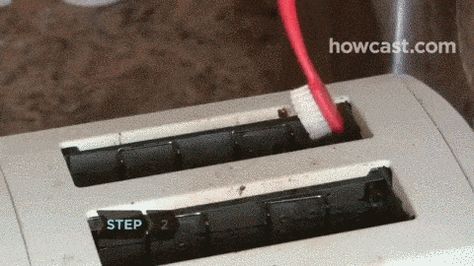 5. The Wipe Down
Now that your tray is clean, keep the toothbrush handy in case there are areas around buttons or dials that are hard to clean. You might want to use it…just damp…to clean these areas. Otherwise, mix a 50-50 solution of vinegar and water and dip your cloth in it to polish the outside of your toaster. When it's shiny, you can replace the crumb tray (dry, of course) and you're good to go!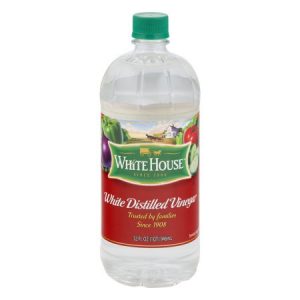 If your kitchen is still a mess (mine never seems to get clean!) these articles may help you out: