Follow my blog with Bloglovin

Is your stove or backsplash splattered with grease? Have you looked closely at it lately? If you've got a grease problem, we've got the answer. Here's how to clean it up without breaking your back.
1. The Right Products
A lot of people swear that Murphy's Oil Soap is great for getting rid of stubborn grease, especially if it's found its way onto your cabinetry.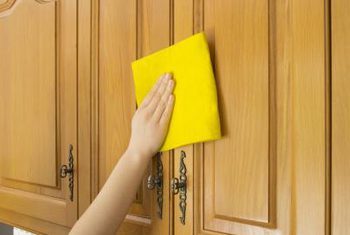 2. Appropriate Tools
For cleaning grease, you're likely to need paper towels, bar towels, a scrubby sponge and/or brush, and rubber gloves — if you don't want it all over your hands.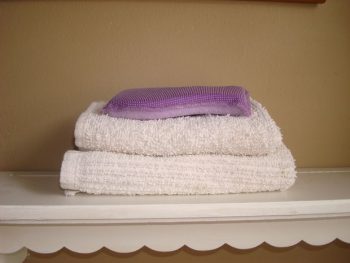 3. Flour
If you have liquid grease you need to get up in a cinch, sprinkle some flour on it. Really! The flour will soak it up and make it easy to clean.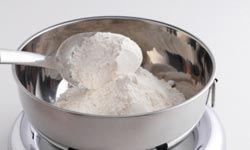 4. Baking Soda and Water
Mix 3 Tablespoons of baking soda in a cup of warm water will cut through grease on many surfaces, such as countertops, linoleum floors, stovetops, and pots and pans.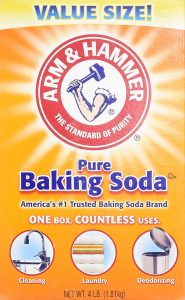 5. Salt and Rubbing Alcohol
Seriously! Mix up 1 part salt to 4 parts rubbing alcohol, and you can remove grease stains from all sorts of things, like carpets and upholstery.
6. Vinegar
For hardened, caked-on grease, you can't beat vinegar. Leave dishes in the sink to soak with a spritz of vinegar overnight. It works even better if the pan or stovetop is still hot. You can even prevent grease by boiling 2 cups of vinegar in your pans for 10 minutes — it'll keep grease from sticking for months!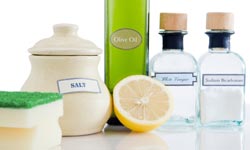 7. Dish Soap
It's not just for dishes anymore! In fact, if you have a grease stain on clothing, you can use a petroleum-based dish liquid to remove it. Look for a dish soap that says it's great for grease cutting.
Get Rid of Tough Grease With These Tips and Tricks: