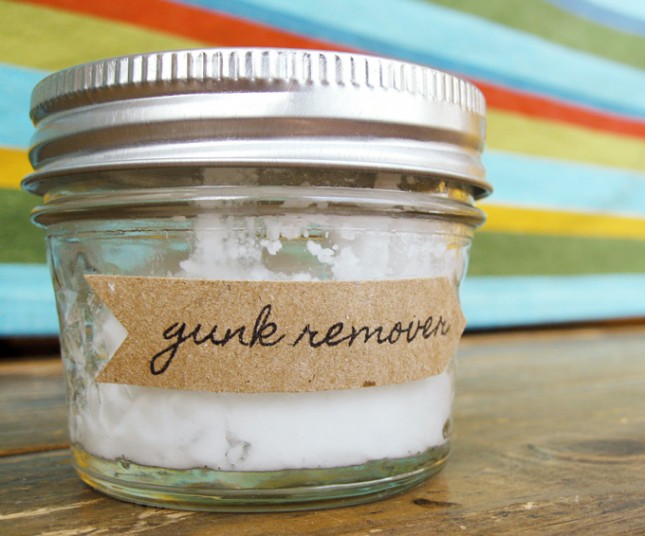 Follow my blog with Bloglovin
Kitchen grease is one of the worst things to clean up because it's sticky, grimy, and seems to get everywhere! Especially if you have lots of little hands in the kitchen. Here are six great tips you can try to get the kitchen grease off your cabinets!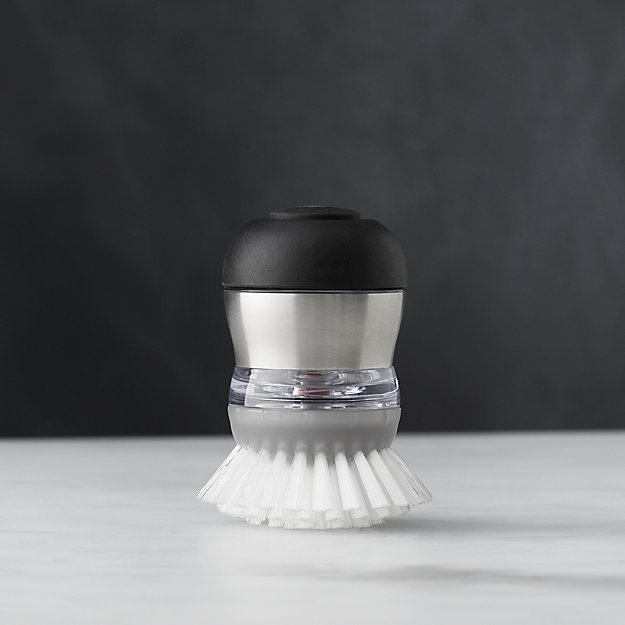 One of the fastest and easiest ways is to fill a dish scrubber with soap and scrub at your kitchen cabinets. Add a bit of warm water when needed; this should loosen up and get rid of any grease. The bristles work great at really getting into the cabinet!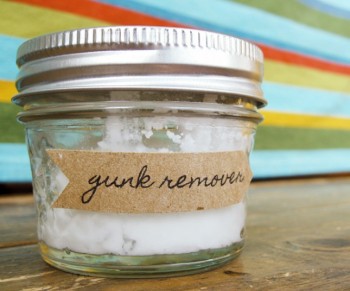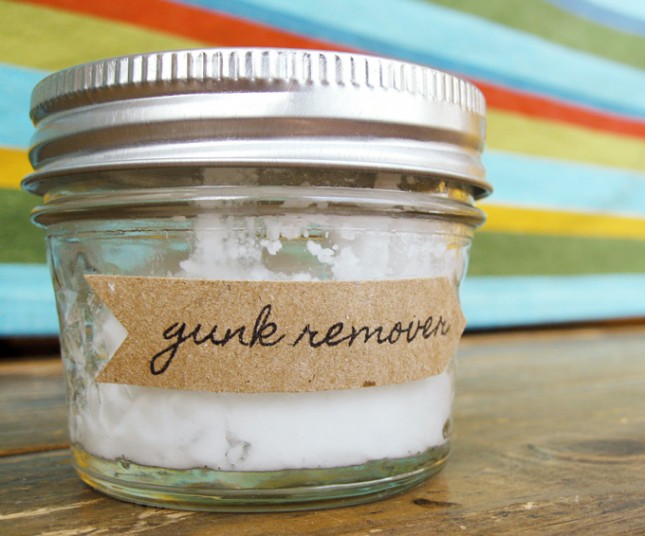 You could also try making your own homemade gunk remover (if you don't want to buy some). Just mix one part baking soda with one part coconut oil. Make sure to stir them together real well, apply on the cabinet, and then rub and wash off.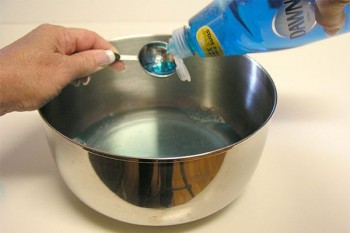 Another mixture you can try is two tablespoons of Dawn dish soap and two cups of warm water. Scrub the cabinet with a clear cloth, and make sure that you follow the grain of the wood to really get in there. Once you've done that, wipe up the area with a clean sponge, and dry it with a towel.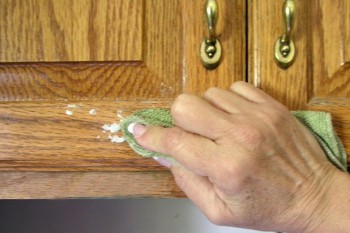 You can also just try putting baking soda on a clean damp cloth and scrubbing the cabinet. I would do this as your first solution since it's so fast, although it may not be the most effective. Rinse the cabinet with a sponge and dry.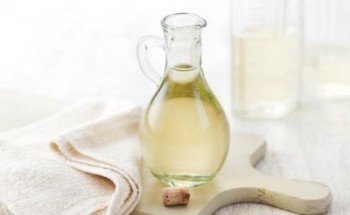 Get even more heavy duty by adding one cup of white vinegar to Dawn dish soap and warm water. Really dig into the cabinet, making sure to follow the grain if it's made from wood. Repeat scrubbing as much as you need.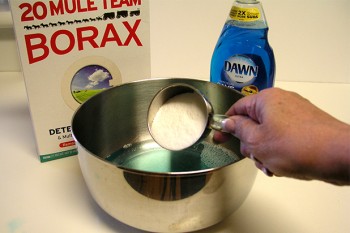 The most intense homemade cleaner for your kitchen cabinets would be to add Borax to any of the mixtures you've made above (2 cups water, 2 tablespoons dish soap, and/or 1 cup white vinegar). Scrub the greasy cabinets and, hopefully, this strong solution will solve your problem!