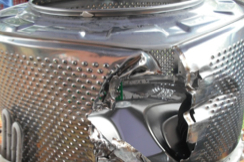 Follow my blog with Bloglovin

Your washing machine and dryer represent a pretty big investment for your home. You probably spent thousands on them combined, and you expect them to last for many years. But are you using them in a way that will help them keep going, or are you potentially causing damage without even realizing it? Let's take a look at some of the common daily factors that could be damaging your washer and dryer.
1. Overstuffing Them
Your instruction manuals probably warn you against filling your washer and dryer too full. Not only can doing this affect the machine's ability to wash and dry, but it can actually hurt your appliances. You could strain the motor or damage components like sensors. Still, a lot of people make this mistake. Using too much laundry detergent is a different kind of overstuffing that can also be harmful.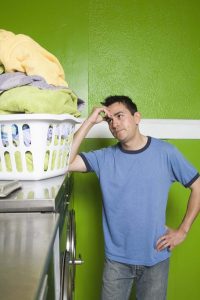 2. Cramming Them In
Your washer and dryer need a certain amount of clearance space on the sides and back to run properly. Crowding them into a space that is actually too small can cut off ventilation, making them overheat. And that not only is bad for your appliances, it could be a fire hazard. Experts also recommend only having one large appliance plugged into the same electrical outlet (and never an extension cord).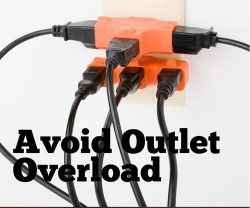 3. Not Cleaning Them
Most newer washing machines have a cleaning cycle for a reason. Manufacturers encourage you to follow the recommendations in the manual for cleaning frequency. This will help keep your washer stink-free and running smoothly. And in your dryer, cleaning it from lint will help you prevent a fire.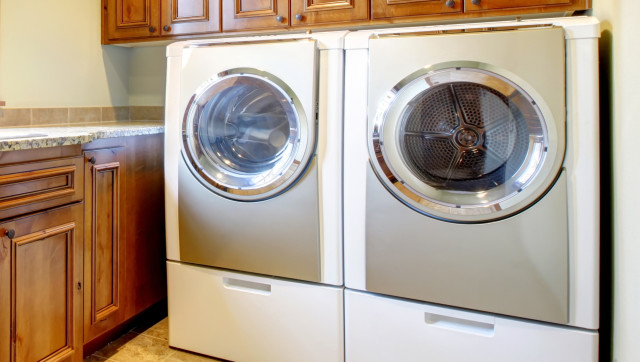 4. Leveling Issues
Running your washer and dryer when they aren't level can damage floors, walls, and sensitive electronic components. If your machines tend to move around while in use, this could indicate they aren't level. Your machine probably has leveling feet on the bottom that you can adjust to even things out.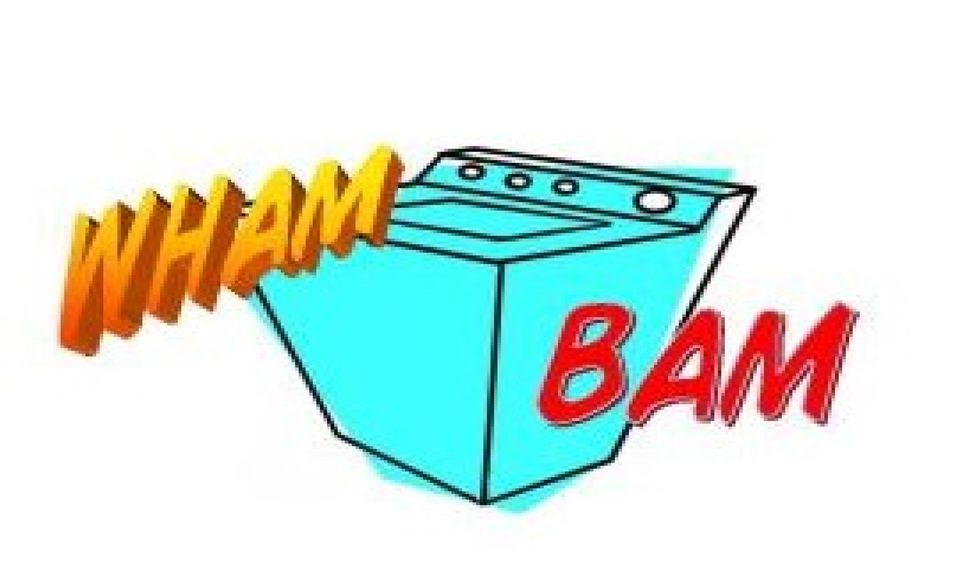 5. Washing Unwashables
And we don't mean your favorite wool sweater or his prized NFL jersey. We mean things like coins, pocket knives, and other stuff that doesn't belong in the washer or dryer. Even elastic hair bands can wreak havoc if they work themselves into the inner workings of your machines. Always remember to check those pockets, hampers, and laundry baskets for things that don't belong before you dump everything in.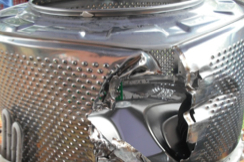 Learn more about your appliances by reading these few articles:
20 Items You Can Wash in the Dishwasher
I found all of my tips and tricks in these articles:
Overstuffing:
https://www.livestrong.com/article/1006599-happens-put-many-clothes-laundry/
Electrical Safety:
https://www.tipmont.org/safety/safety-blog/item/don-t-overload-your-home-s-outlets
Cleaning:
https://www.huffingtonpost.com/steve-ash/spring-clean-washer-dryer_b_3038356.html
Leveling:
https://www.thespruce.com/how-to-level-a-washer-that-vibrates-2145873
Foreign Objects:
http://www.ukwhitegoods.co.uk/help/buying-advice/consumer-help/3403-objects-causing-damage-to-washing-machine-drums