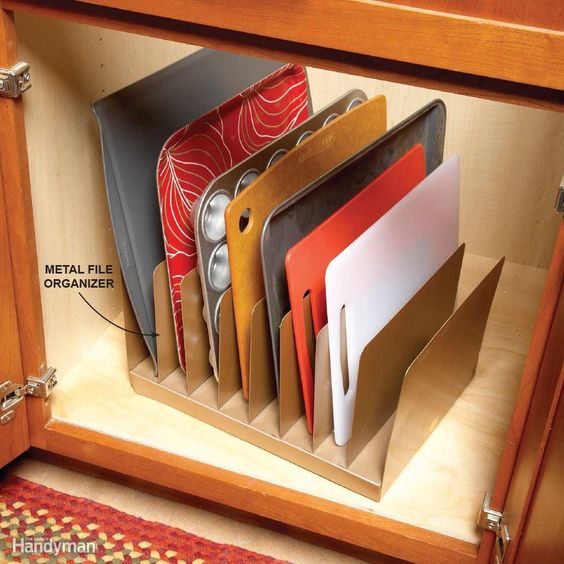 Follow my blog with Bloglovin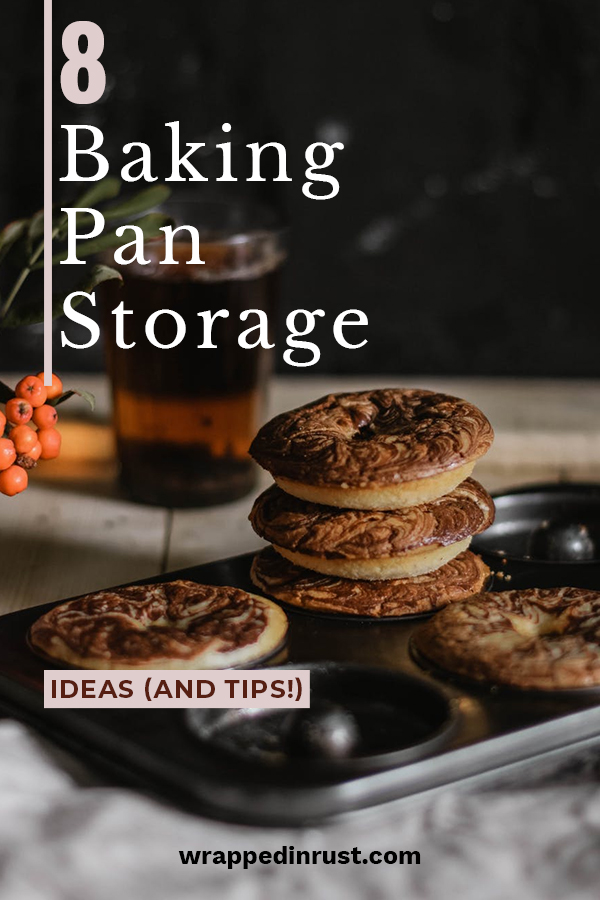 Baking pan storage is one of the pains of kitchen organization. Baking pans are bulky, and if you like to bake you could have several large ones to store. If kitchen space is limited, you might need to get a little creative in where and how you keep them. If you've already looked through and made sure you don't need to get rid of a few baking pans (do you really need sixteen 9×13 casserole dishes?) Here are 8 baking pan storage ideas to help you make the most of your space.
1. Lid Organizer
Using a lid organize is a great way to keep baking dishes neat. You can see what you have and easily grab what you need, instead of pulling out a heavy stack of glass dishes to find the right one.
2. Extra Shelves
You don't need custom cupboards; you just need to add a couple of shelves to store different types of pans. Then you won't have to stack them all together on one shelf (like I do…haha).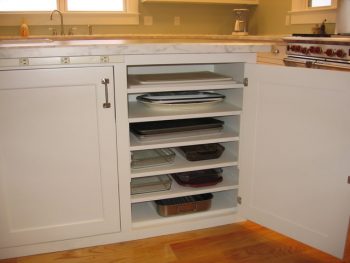 3. Deep Drawer
Deep drawers are popular in today's kitchen, making it easier for you to find things. Instead of digging back in a deep cabinet, pull out a drawer and see everything in there. This one has dividers built in for your baking dishes.
4. Pull Out Divider
These are like large magazine racks — only they're meant for storing things like cookie sheets and pizza pans.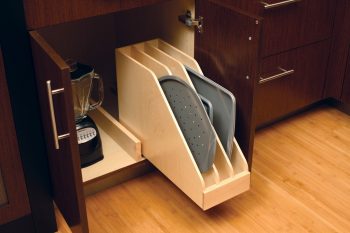 5. File 'Em
Yep use a metal file organizer like you'd put on your desk. Use it for baking sheets, muffin pans, cutting boards and more.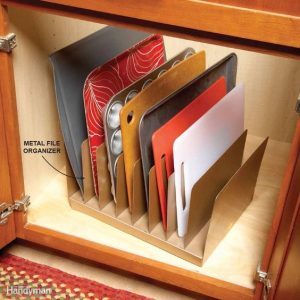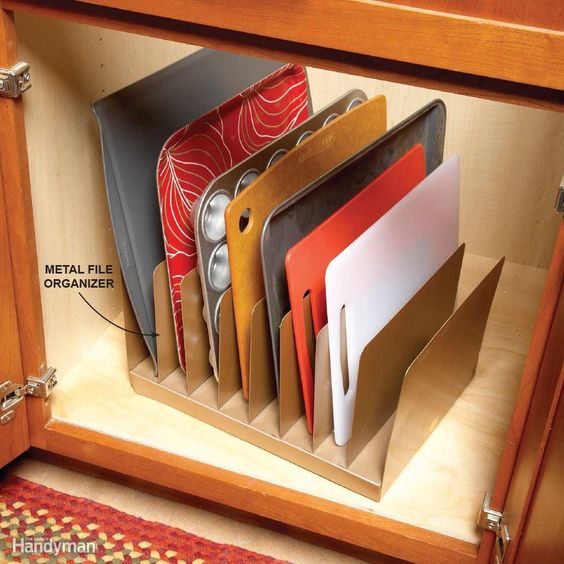 6. Magazine Rack
Look how cute. Just store it in a corner and it'll be a conversation piece.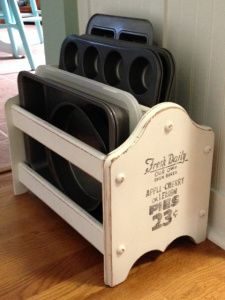 7. Tension Rods
Need to keep your baking pans from sliding down after you store them vertically? Use a couple of cheap tension rods.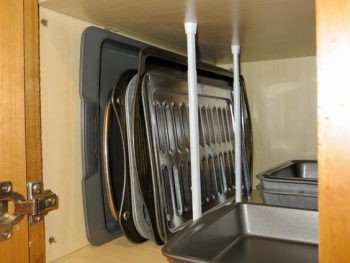 8. Vertical Shelving
Build these into the pantry or a large cupboard to give each baking pan its own home.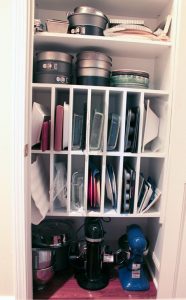 Article Links
Lid Organizer: https://www.shelterness.com/10-creative-ideas-to-organize-baking-dishes-storage-on-your-kitchen/
Extra Shelves: http://www.ldsliving.com/-Lifestyle-Tips-to-Organize-Your-Kitchen/s/69595
Deep Drawer: https://www.houzz.com/discussions/2666876/islands-with-beadboard-and-casserole-dish-storage
Pull Out Divider: http://www.durasupreme.com/blog/incorporating-creative-organization-ideas-your-kitchen-redesign#.Wt-gAS–JTZ
File 'Em: https://www.pinterest.com/pin/204913851779766212/
Magazine Rack: https://www.pinterest.com/pin/168955423497385577/
Tension Rods: https://www.pinterest.com/pin/298011700312895049/
Vertical Shelving: https://www.pinterest.com/pin/102597697731602586/