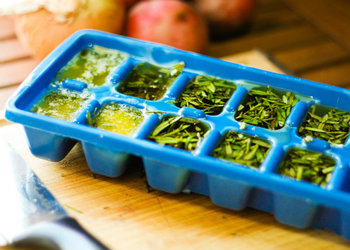 Follow my blog with Bloglovin
While tried and true methods in the kitchen are great and nice to go by, sometimes there are easier, better ways to get things done. Here are some great kitchen hacks that not only work but they'll bake your time in the kitchen so much better!

Stainless Steel to Remove Garlic Smell
If you hate the smell of garlic (or anything else strong) lingering on your hands, then here's the solution! Just take anything stainless steel and rub it between your hands under water. You can even get stainless steel "soap" bars if you want!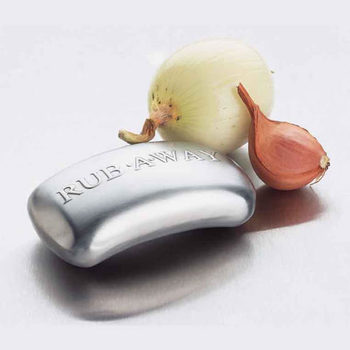 Wrap Vegetables in Paper Towels
This will help your veggies last a little longer than if they were just in the fridge. Wrap the veggies in paper towels, stick them in Ziploc
bags, and you're good!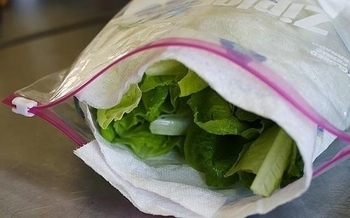 Soften Butter
If you need soft but not melted butter, than the microwave may be a little tricky. Instead of waiting hours for the butter to soften, put a bowl or cup in the microwave, heat it for a few minutes, and then put the warm mug over your butter. The heat should soften the butter pretty quickly!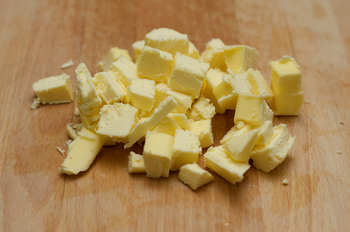 Freshen Veggies
Fill a bowl with two cups of water and one tablespoon of Vinegar
. Then take your browning or limp vegetables and put them in the mixture for about an hour. This should add a day or two of life to them!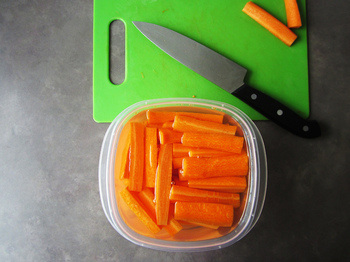 Wet Paper Towel
If your cutting board always slips and slides when you're using it, then here's a simple solution. Just put a wet paper towel underneath the board and it will stay in place!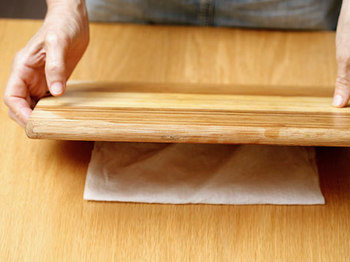 Too Salty Soup
You don't need to throw away all your soup if you accidentally put too much salt in it. Instead, peel a potato and stick it into the soup until it's finished cooking. The potato absorbs any extra salt, returning your soup to its original delicious flavor!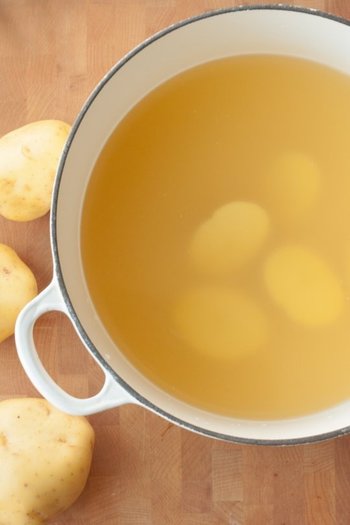 Herbs & Olive Oil in Ice Cube Tray
Don't fret about herbs in the middle of cooking. Prepare them earlier by freezing the herbs in olive oil in an ice tray. Then, when you need an herb, just pop out the cube and throw it into your mixture!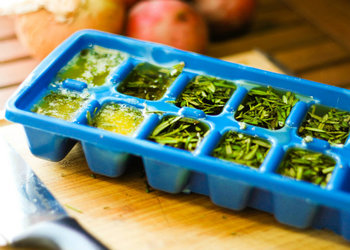 Paper Plate Guard
Electric beaters are great, but they can often get messy. To solve that, poke holes in a paper plates
and slide the beaters through them. Then, when you go to use it, the plate will act as a splatter guard!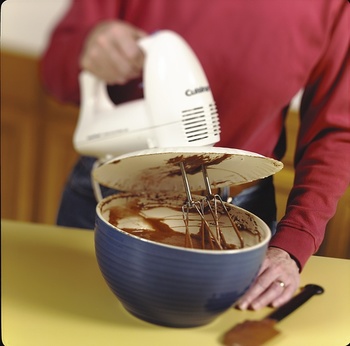 Stuck Glasses
No need to get frustrated with cups or glasses that get stuck together in the cupboard. Simply fill the top one with ice and immerse the bottom one in warm water. This makes the top cup shrink and the bottom expand, letting you slip them off each other.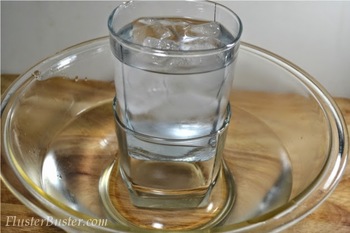 Reheating
Here's an awesome infographic on how to best reheat different kinds of food. It's not necessary to follow these instructions, but they will give you the best results!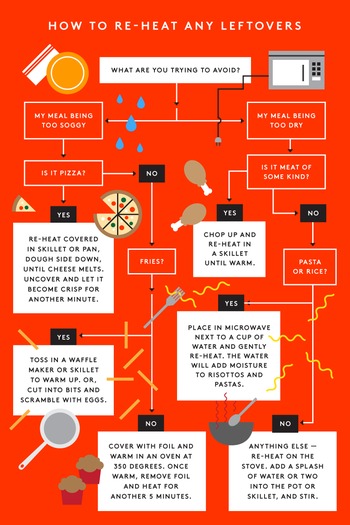 Tomatoes
Don't cut your tomatoes one by one; that's just a terrible hassle. Instead, sandwich them between two objects like plates or Tupperware lids and then cut all at once!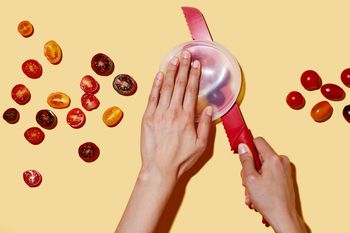 Browning Avocados
If you have avocados but don't want them to brown, try rubbing a little bit of olive oil
over the exposed side. This provides a protective layer and seals out any air that may oxidize it.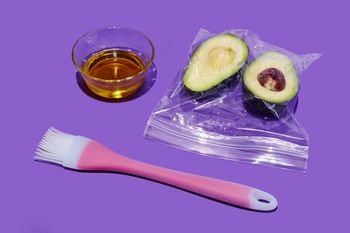 Floss to Cut
Instead of awkwardly cutting at cakes or soft breads with a knife, just use a piece of unflavored floss
. It cuts smoothly and allows for a nice and even slice.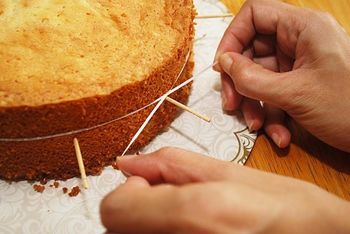 Polishing Stainless Steel
Do you have stainless steel in your kitchen that looks dull? Put a little bit of extra virgin olive oil
on a paper towel and rub it across your stainless steel items. This gives it a great shine!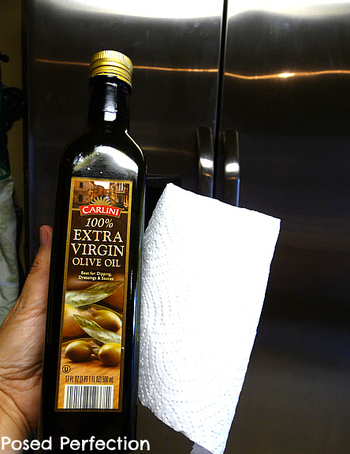 Sharpen Knife
Don't worry about buying an expensive knife sharpening kit or dealing with the frustration of dull knives in the kitchen. Just take a ceramic bowl or mug, flip it over, and rub the knife across the rough bottom edge. This sharpens the knife at no cost to you!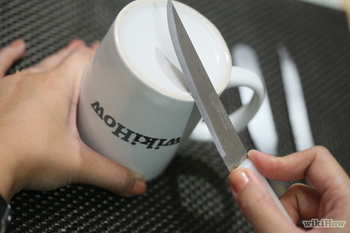 Dry Meat
There's nothing worse than pulling out a great roast or turkey only to have the meat be dry and brittle. To solve this, put a pan of water underneath the meat while it's cooking. This helps keep the meat moist!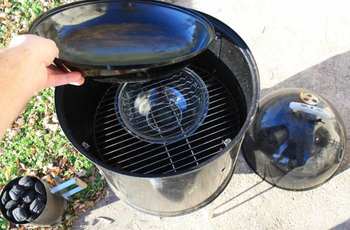 Red Wine Spills
If you spill red wine, as quick as you can, pour salt over the whole mess. Let it sit overnight and then clean it away the next morning. The salt should absorb most of the stain and then just follow normal cleaning procedures to get the rest.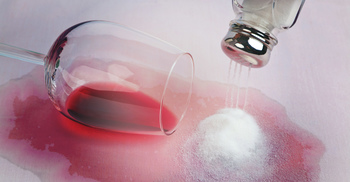 Cake Stencils
Trying to draw or write on a cake can be frustrating and time consuming. Instead, just make (or buy) cake stencils that allow you to quickly and easily make beautiful and awesome designs and layouts.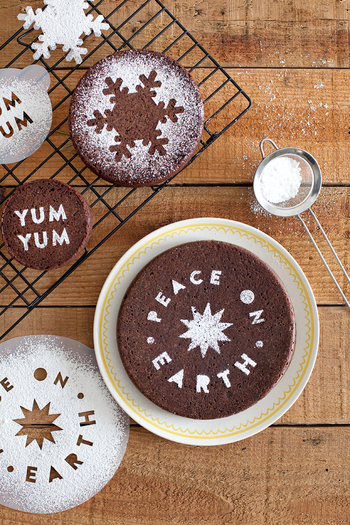 Stinky Dishwasher
Once a week or whenever your dishwasher starts to smell a little funky, run an empty cycle with only a cup of vinegar
in the top rack. This will sanitize and deodorize anything in your dishwasher!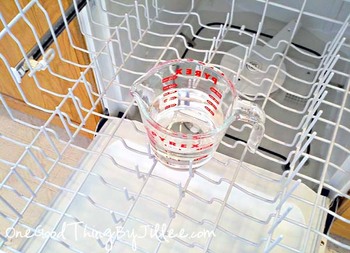 Wooden Spoon
Don't ever let water boil over and sizzle on your stovetop ever again! All you need to do is put a wooden spoon over the edge of the pot or pan and the water will stay in it!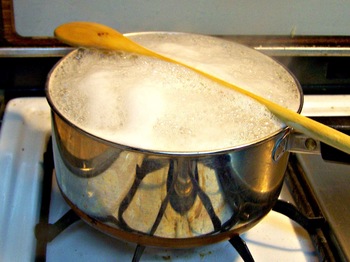 Separating Eggs
This is one of the easiest way to separate egg whites from the yolk. Just use an empty water bottle, suck the yolk up into it, and then put it wherever it needs to go!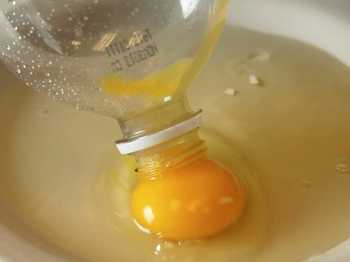 Dropping Eggs
If you've ever dropped an egg, you know how messy it can be to clean up and then there's always that sticky residue on the ground. Cover the dropped egg in salt and let it sit for a little bit. This lets the salt absorb any goopy egg parts and then you can just wipe it up!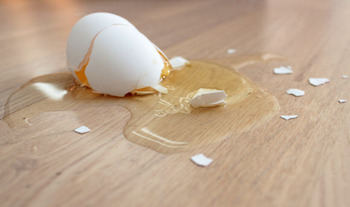 Measuring Sticky Stuff
While measuring cups are super helpful in the kitchen, it's hard to use them when you're measuring something sticky that doesn't all come out. Instead of just estimating how much you need, coat the measuring cup in non stick cooking spray
and the sticky stuff should slide right out!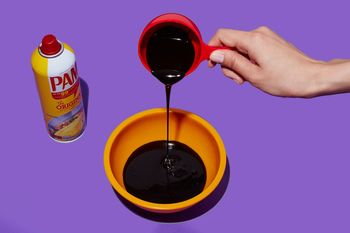 Clean Microwave
Don't stab and scratch at those hardened on stains in your microwave. Instead, fill a bowl with water and some vinegar
, microwave it for a few minutes, and then watch the gunk be able to get wiped away!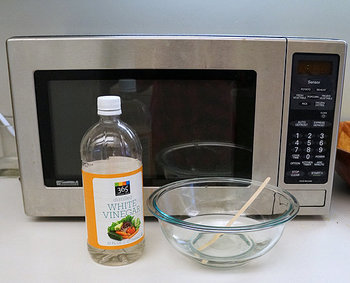 Revive Stale Bread
No need to throw that stale bread out that's been in your cupboard for a few weeks. Just flip the cut side down, run some water over it, wrap in in tin foil, and then put it in the oven at 200 degrees until it gets to the warmth you want!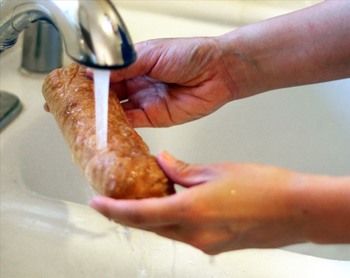 Testing Eggs
You don't need to break open an egg and be greeted by a foul smell just to know whether it's good or not. Instead, just put the egg in water. If it floats, it's bad. If it sinks, it's still good!
Microwave Sponge
While you should replace your kitchen sponge on a regular basis, you don't need to throw it away every other day. Every few weeks, put the sponge in the microwave and cook it for a few minutes. This will get rid of any bacteria in it!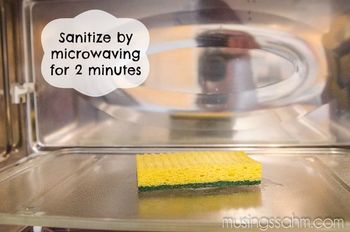 Dull Aluminum Pots
If you don't like how dull and cloudy your aluminum pots are looking, then try this solution. Put apple peels and some water in the pot and then bring it to a boil. This will help clear up the pot!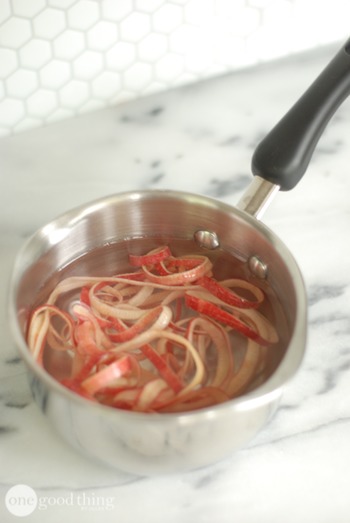 Microwave Limes and Lemons
If you want to get the most out of your lime and lemons, then do this. Put the citrus in the microwave for ten or twenty seconds, roll them on the counter, and when you go to juice it, you'll get the most out of it!
Bread in Mouth
Don't like crying every time you cut onions? A simple trick to stop this is by putting a piece of bread in your mouth when you're cutting!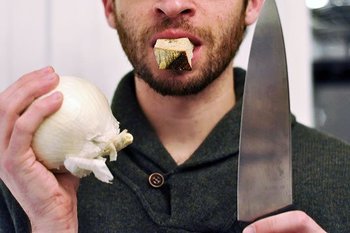 Peeling Hard Boiled Eggs
Don't waste time by peeling the whole egg. Just peel a little bit at both ends and then blow through one of them. The hardboiled egg will pop right out!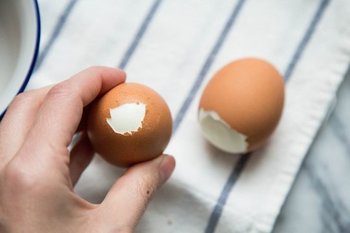 Deodorize
You can light a candle or spray some air freshener, but that just covers up the smell, it doesn't get rid of it. To truly deodorize your home, fill a bowl with white vinegar
, baking soda
, or coffee grounds
. Any of these will absorb the smell and make your house air fresh again!