Follow my blog with Bloglovin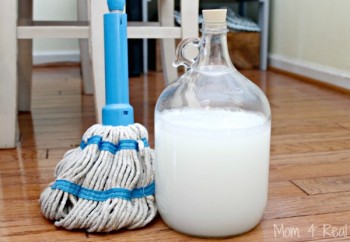 Add together ¾ gallon water, ¼ cup vinegar, 8 tablespoons liquid castile soap, and 30 drops of lemon essential oils (or other). Shake it well and you're good to use it!
Window cleaner
Mix 8 cups hot water, 1 cup vinegar, and 2 tablespoons of Dawn soap. This can be used on the inside or outside of your windows.
Drain Cleaner
Add together ½ cup baking soda, ½ cup vinegar, and a kettle of boiling water. Pour all ingredients down the drain together and it will do a great job cleaning.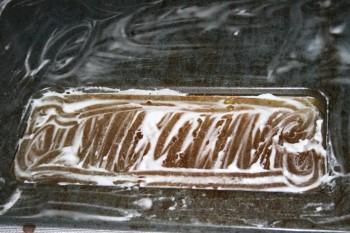 Take ¼ cup baking soda and add water to make a paste. Spread the paste anywhere on the inside of your oven that needs to be cleaned. Let it sit for about 30 minutes and then wipe it off– the gunk should come right off!
Burners
This may not be exactly a "recipe" but it still works. Put ammonia in a bag, add your burners, and let it sit for a few hours. Then, when you take the burners out, you can wipe the grease and grime right off!
Microwave
No need to scrub and scrub at the inside of your microwave anymore. Just add some vinegar and a bit of water to a bowl and microwave it for a few minutes. When it's down, any stuck-on food or stains should come right off.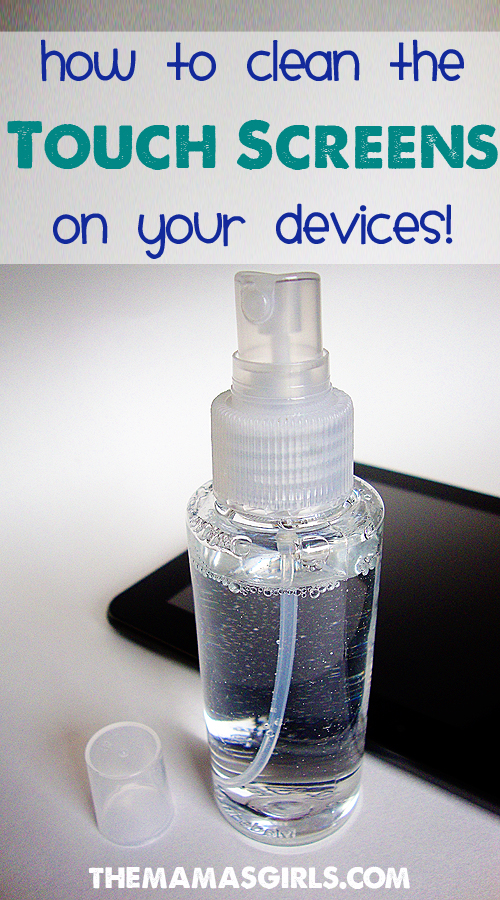 Touch Screens
Cleaning your touch screens doesn't require special materials and products. You just need to mix 1 part white vinegar with 1 part distilled water. Gently apply the mixture to your touch screen and dry.
Stainless Steel
Give your stainless steel its shine back with this recipe! Add one part water and one part white vinegar to a spray bottle. With a cloth lightly dipped in olive oil, spray the mixture onto the stainless steel and then rub it off.
Carpet Cleaner
Mix together 2 tablespoons of laundry detergent, ¼ awesome cleaner (from the dollar store), 1 scoop Oxyclean (or dollar store equivalent), 1 teaspoon downy fabric softener (optional), and one gallon hot water. Use whenever you need to clean the carpets.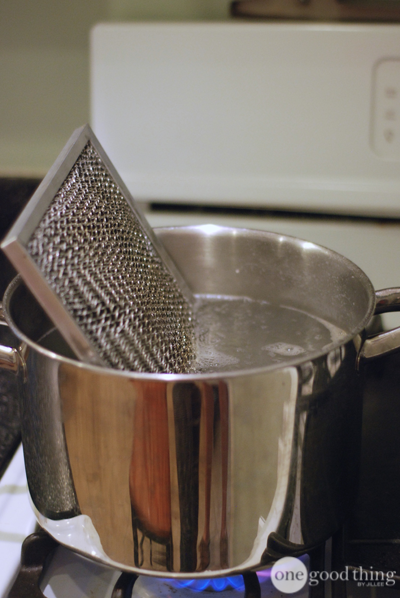 Stove Hood Filter
Take your biggest pot and fill it with water until it's boiling. Take 1/2 cup of baking soda and add it VERY SLOWLY to the boiling water (if you do this too fast, it will fizzle like crazy!). Once it's all in, put the stove hood filter in the water and watch the grease melt away!
Dishwasher
For an easy way to clean your dishwasher, just put a bowl of white vinegar in the top rack and run a normal cycle. The vinegar will help clean and disinfect the inside of your dishwasher.
Another great dishwasher cleaner is a pack of lemon Kool-Aid! Just put the powder in the soap container and run the dishwasher. The lemon chemical helps break down any nasty buildup!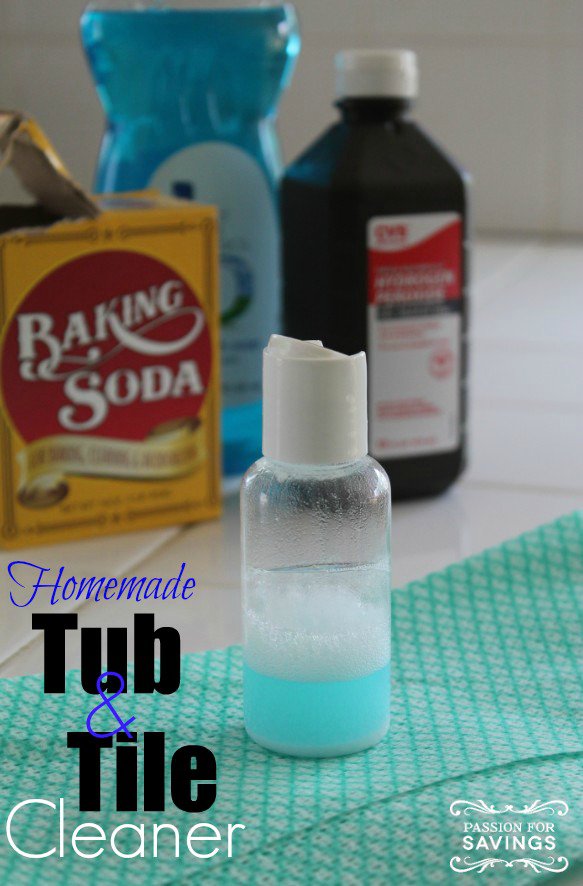 Tub and Tile Cleaner
For a great tub and tile cleaner mix ½ cup baking soda, ¼ cup hydrogen peroxide, and 2 teaspoons of dish soap. Put it in a spray bottle and spray the cleaner on any dirty tubs or tiles!
Dirty Carpet
Take a rag and get it damp. Then, place it over the carpet stain and put your iron directly over it. This should create steam, which should pull the stain right out of the carpet! Ingenuous!
Mattress
Yes, your mattress needs to be cleaned frequently. An easy way to do this is by mixing baking soda with a bit of your favorite essential oil. Sprinkle the mixture onto your mattress, let it sit, and then vacuum it up. The mattress should smell great and be clean now!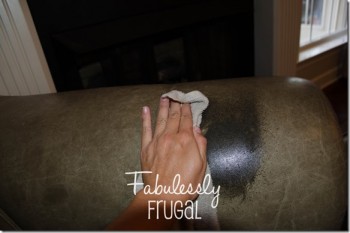 Leather Cleaner
Mix together ½ cup olive oil and ¾ cup white vinegar. Spray the mixture onto your leather, let it sit for a bit, then rub it in and off. The leather should get its shine and sheen back, looking so much better!
Glass Cleaner
For a great homemade glass cleaner, mix together 1 cup rubbing alcohol, 1 cup water, and 1 cup white vinegar. Put this in a spray bottle and spray it on any glass you need to clean! When you wipe it off, the glass should be sparkling!
Dirty Pans
Cleaning pans with stuck-on food is pretty much the worst. But this makes it so much better! Just put a dryer sheet at the bottom of the pan and fill it with hot water. Let it sit overnight and, when you clean it in the morning, the food should come right off!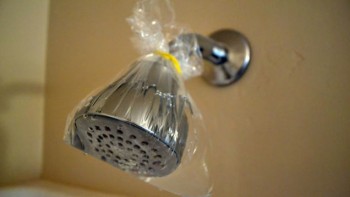 You don't need to take apart your whole shower head just to get it clean. instead, fill a bag with vinegar, tie it around the shower head, and then wait a few hours. The vinegar will break down any buildup, making your shower head like new again!
Dirty Blender
This isn't really a "recipe," but I think it's a GREAT hack for cleaning the blender. Simply fill it with warm, soapy water and run the blender for a few seconds. Everything inside will be cleaned super fast with little effort on your part!
Crystal Cleaner
Fill a tub with vinegar and let your crystal soak in it for about 30 minutes. Then wash and rinse the crystal with a soft dish soap by hand. Let it air dry and the foggy crystal will now be clear!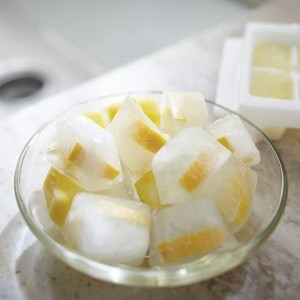 Garbage Disposal
Take lemon peelings, salt, and ice, and pour them down your garbage disposal while it's running. This will disinfect and deodorize the sink without having to spend any money on expensive cleaners!
Produce Cleaner
Mix together ½ cup white vinegar, 1 table spoon baking soda, 1 tablespoon lemon juice, and 1 cup distilled water. You can either make this in a pan to lay your fruit in, or put it in a spray bottle. Then, just use it to clean your produce!
Ink Stain Remover
Both hand sanitizer and hairspray are said to work wonders on ink stains (maybe you could combine the two!). Simply apply either one to the ink stain, let it sit for about 10 minutes, and then throw the item alone into the washer. When it comes out, the ink should be completely gone!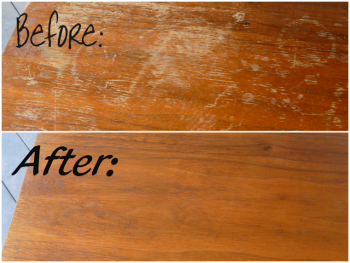 Wooden Items
Get scratches out of your wooden items by mixing ½ cup vinegar with ½ cup olive oil. Rub it in to the scratches, making sure to get the mixture deep into any marks. Repeat until the scratches have disappeared.
Toilet Bowl Cleaner
All you need to do is mix ¼ cup borax, ¼ cup baking soda, 1 cup vinegar, and 10 drops of your favorite essential oil (lemon and other citrus ones work best). Put this in a spray bottle and apply whenever you need to clean the toilet.
Toilet Cleaner
Another great way to get rid of the dreaded ring in your toilet is by using a Magic Eraser. Just cut a piece off and leave it in your toilet overnight. The ring should be gone in the morning and, if it's not, a light scrubbing should get the job done.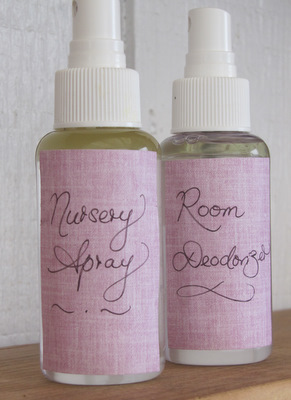 Air Freshener
Store bought air fresheners are often crammed full of chemicals. Make your own by mixing 2-4 ounces of distilled water with 80-100 drops of your favorite essential oils. Keep the mixture in a spray bottle and, when necessary, just spray in the room!
Dusting Spray
To help prevent dust from sticking, make a mixture of 1 tablespoon natural dish soap , 15 drops of lemon essential oil, and 2 cups of water. Spray the mixture onto a surface and then wipe it off. Dust should now be a lot slower at settling there!
Non-furniture Dusting Spray
If you just want a dusting spray that you won't use on furniture, try this: Mix ¼ cup olive oil with 2 tablespoons of lemon juice. Like the other, spray it onto the surface and then wipe it off, slowing down any dust from gathering in the future.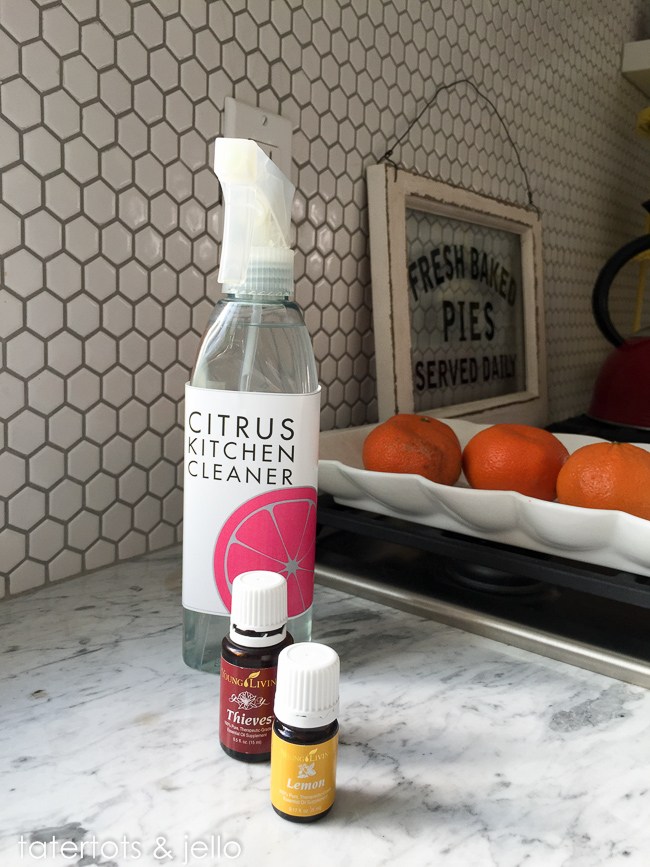 Citrus Kitchen Cleaner
For a great-smelling cleaner you can use in your entire kitchen, mix together 3 parts waters, 1 part vinegar, 15 drops of lemon essential oil, and 5 parts Thieves essential oil (this is an oil blend exclusive to the Young Living brand). Keep it in a spray bottle and use it whenever you need to clean something!
Furniture Polish
To keep your furniture looking fresh and clean, combine the juice of half a lemon, add twice as much olive oil to that freshly squeezed lemon juice, and throw in a splash of white vinegar. Apply the polish to your furniture to see it shine again!