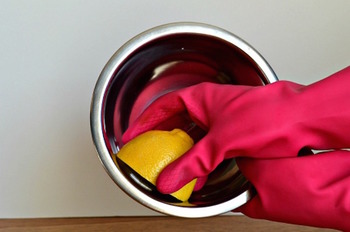 Follow my blog with Bloglovin
Ugh. Cleaning is never fun, at least not when it's hard, sweaty, and dirty work. Every now and then we need to just roll up our sleeves and get to work, but not all the time. And especially not if there are easier, better ways to get things cleaned. Here are 30 great cleaning tips that will change your world!

Wet Paper Towel
Don't scrub and brush at your Foreman grill. Instead, just get a paper towel damp, double it over, and then stick it in the grill on its lowest setting. The heat will make the water steam up so, when you turn it off, just wipe away any gunk!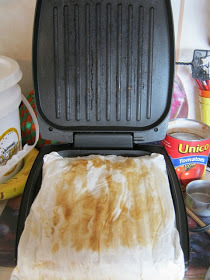 Clean Toilet Scraper
While having a clean toilet is great, having a stinky toilet scraper isn't. Solve this problem by pouring a little bit of Pine-Sol
 all-purpose cleaner in the holder for the toilet scraper. That way it won't start smelling the bathroom up!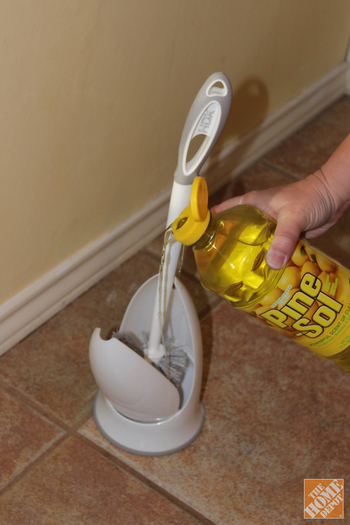 Shining
Use half a lemon to shine any chrome surface around your house. It can be doorknobs, cupboard handles, or even chrome bowls. Just rub the lemon until that chrome is looking great!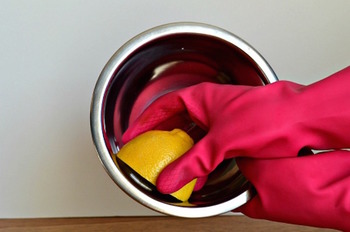 Coke in Toilet
If you've decided to swear off soda but still have a little bit of Coca-Cola sitting around, then here's a great use for it! Just pour the Coke in the toilet and let it sit for a while. The chemicals in the drink will eat away at any gunk growing in the bowl. Then just flush, rinse down, and you're good!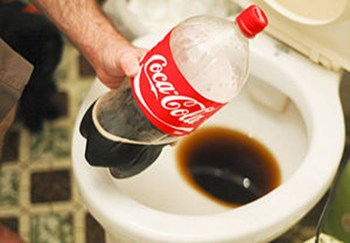 Baseboards
Sometimes it's easy to forget to clean the baseboards, but it's an essential part if you want your room to sparkle. No need to break out the bucket, soapy water, and sponge; you can just take some dryer sheets
and rub them across the baseboards!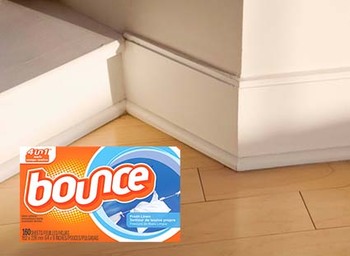 Clean Appliances
Do you have any stainless steel appliances that are getting grubby and dirty? Just take some Cream of Tartar
, put it on a sponge, rub down your appliance, and then rinse it off. Good as new!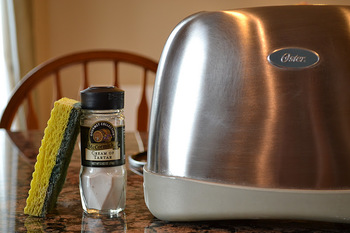 Stovetop
Clean your stovetop off and then rub it down with car wax
. This makes it look great and shiny, but it will also protect against further spills. The wax will repel the mess in time for you to clean it up!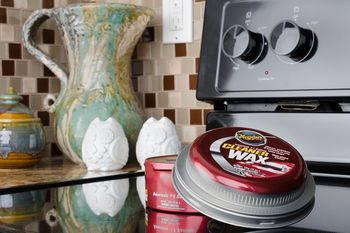 Iron out Stains
No need for an expensive carpet cleaner to get rid of a few stains in home. Just get a cloth damp, put it under the iron, and steam away the stain!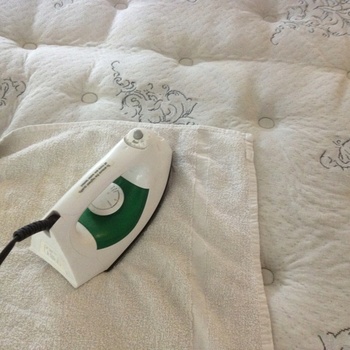 Salt and Lemon
Wooden cutting boards are great, but they can retain lots of grimy germs and bacteria. To help clean even deep into the pores of the wood, rub some kosher salt on it with a lemon. This both sanitizes and deodorizes at the same time!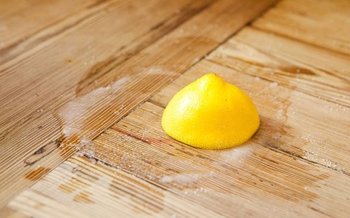 Cookie Sheets
For some reason, beat up and dirty cookie sheets are something we feel that we need to just live with. But that's not the case! Make a paste with a fourth cup of baking soda
and some hydrogen peroxide
. Then just rub it onto the cookie sheet, let it sit for a while, and when you clean it off the sheet should be back to shiny!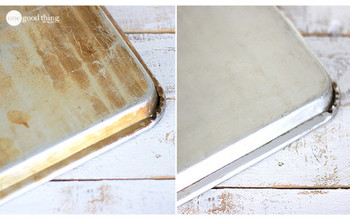 Showerhead
Don't hassle with clogged and dirty showerheads ever again. Just take a bag, fill it with vinegar
, and then tie it around your showerhead. In a few hours, when you remove the bag, the vinegar should have clean out and dissolved any gunk!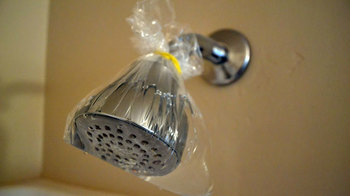 Vacuum Bed
You need to clean your bed every once in a while. Not just the sheets and other bedding, but the actual bed. The best way to do this is to vacuum it, spread some baking soda to absorb smells, and then vacuum again in a few hours.
Clean Cheese Grater
Cleaning the cheese grater can be both tedious and destroy your sponge. Instead of sacrificing time and sponges, just use a potato! All you need to do is peel a potato in the grater; the potato chunks will pull out any cheese stuck in the holes.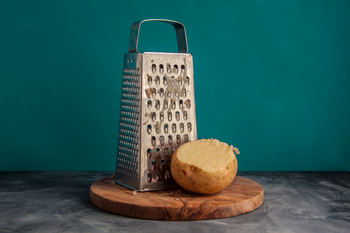 Microwave
This is seriously the easiest way to clean your microwave. Fill a bowl with water, add some vinegar, and then cook the mixture for a few minutes. Then, when you take it out of the microwave, you can just wipe away any of the gunk!
Cleaning Toys
Don't go one by one cleaning all the toys; that's just way too much work! Instead, put them in the dishwasher or in a bag in the laundry. Just make sure the material is strong enough to survive either one.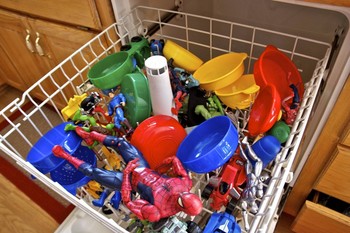 Cast Iron
If you clean cast iron wrong, it can ruin the material. The best and easiest way to clean cast iron is with a mixture of kosher salt
and olive oil
. Rub it around with a towel and then rinse it out. The cast iron should be nice and clean!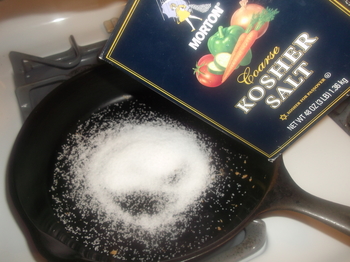 Blender
Don't let the blender sit around with shake in it, only to start smelling. Once you've finished with the blender, simply fill it with warm water and soap, then run it for a few seconds. This will clean the whole thing in a fraction of the time it would normally take you!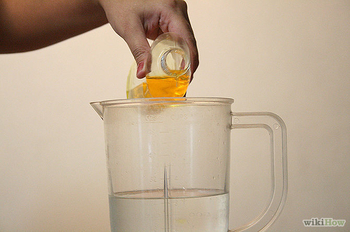 Toothbrush
Honestly, the best way to clean a toothbrush is just by getting a new one every six months. But if you want to clean them in between, then try this. Mix one part vinegar
with two parts water and let your toothbrush soak in it for thirty minutes. Then just rinse and it should be clean!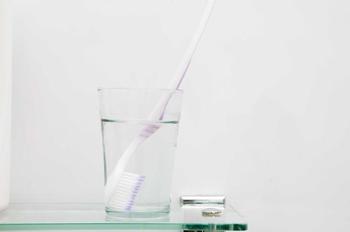 Washing Machine
Sometimes washing machines can get pretty nasty and need to be cleaned. While it depends on what kind of washer you have, usually running an empty load with only vinegar
can help get rid of any build up or funky smells.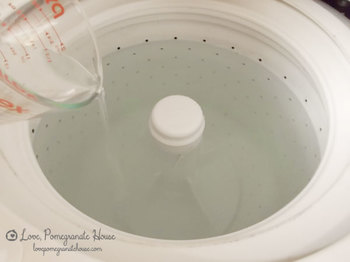 Curling Irons
Don't just throw it away or deal with all the gunk and filth on your curling iron. Just put some rubbing alcohol
on a cloth and rub it up and down on the iron. This should get it looking brand new in no time!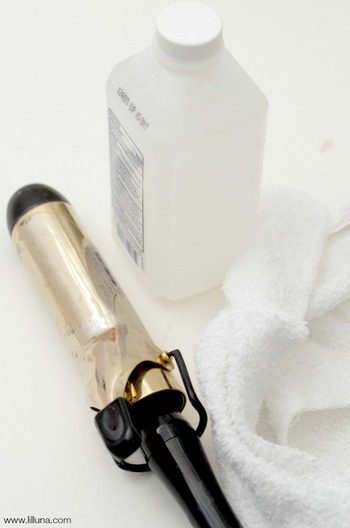 Grease Stains
Grease stains can be some of the most persistent and annoying stains that exist. Rub some chalk in the stain, let it sit for a little bit, and then wipe away with a damp cloth. The chalk should pull the grease right out!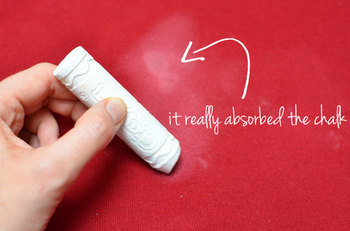 Scratched Plates
No need to buy a whole new dinner set just because a few plates are scratched up. Use a little bit of Bar Keepers Friend
on the plate and the scratches should go away!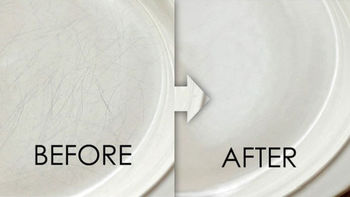 Squeegee Hair
Pulling up hair and fur from the carpet is probably the most tedious and the worst way to clean your home. Instead, use a squeegee to pull all the hair up into clumps and then just throw the whole thing away.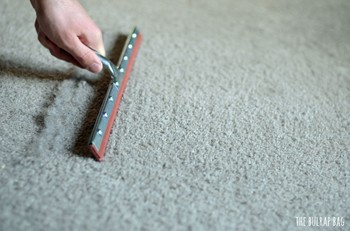 Tension Rod
Tension rods can help enormously with organizing cleaning supplies or any other spaces that are tall but don't have shelves. And we all know that when you're organized, you're also cleaner!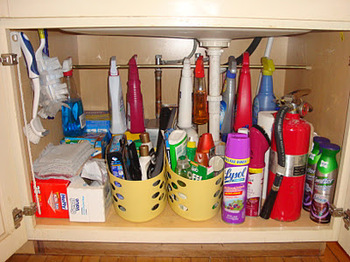 Shoe Polish for Old Leather
Old cracked leather may look ugly but you can fix it without much work at all. Just get a thing of shoe polish
that matches the color and then rub it in and wipe it off!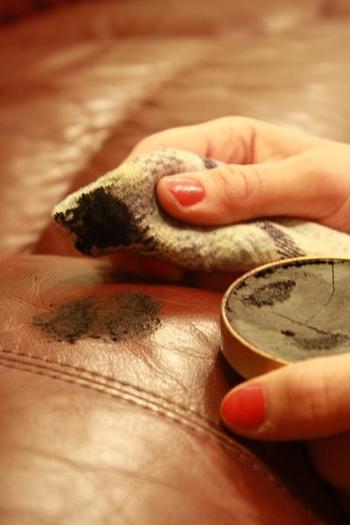 Gunk Remover
Some homemade gunk remover can be incredibly handy around the house. Mix vegetable oil and baking soda together to get a great paste that, when rubbed in and wiped off, gets rid of most gunk!
Removing Labels
Buying new things is always ruined just a little bit by all the labels that never seem to come off very easily. You can try and rip them off, but little fragments always remain. Fix this by putting a little bit of Oxiclean
in a sink full of warm water and then letting the material soak. After a while, just take them out and the labels should peel right off!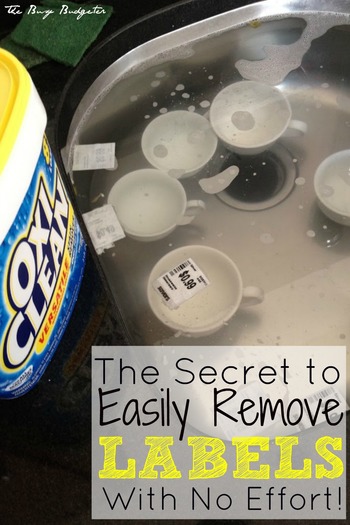 Cleaning the Iron
Do you have burn marks and scratches all over the bottom of your iron? Not only does this look bad, but it can also make ironing a lot more difficult. Easily fix this by rubbing the iron on some salt until it's shining like new!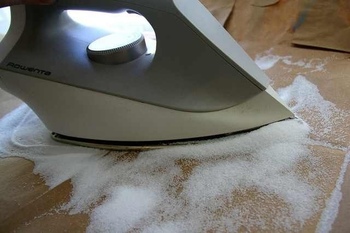 Cleaning Keyboard & Nooks
This can be hard and tedious with a Q-tip or anything similar. Instead, attach a squeeze bottle to the end of your vacuum hose and then stick the nozzle between the keys or in any other tight space.
Garbage Disposal
A stinky garbage disposal can be bad for your kitchen and really make things smell. Fix this easily with some lemons, salt, and ice. Not only does it clean, but it also leaves a nice and fresh lemon scent!