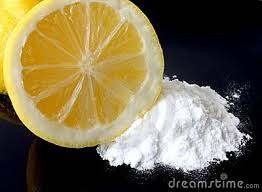 Follow my blog with Bloglovin
Hard water stains can be really annoying, and even more annoying to get rid of.  So I decided to find a few different DIY ways to get rid of them!

From the Faucet
Put some salt into a bowl and add a little bit of cleaning vinegar (just enough to make a paste). Apply the  vinegar 
and salt paste to the areas with hard water stains, and let it sit for 10-15 minutes. After it's sat, rub the paste into the dirty area and rinse with warm water. Hard water stains be gone! Idea from Made from Pinterest.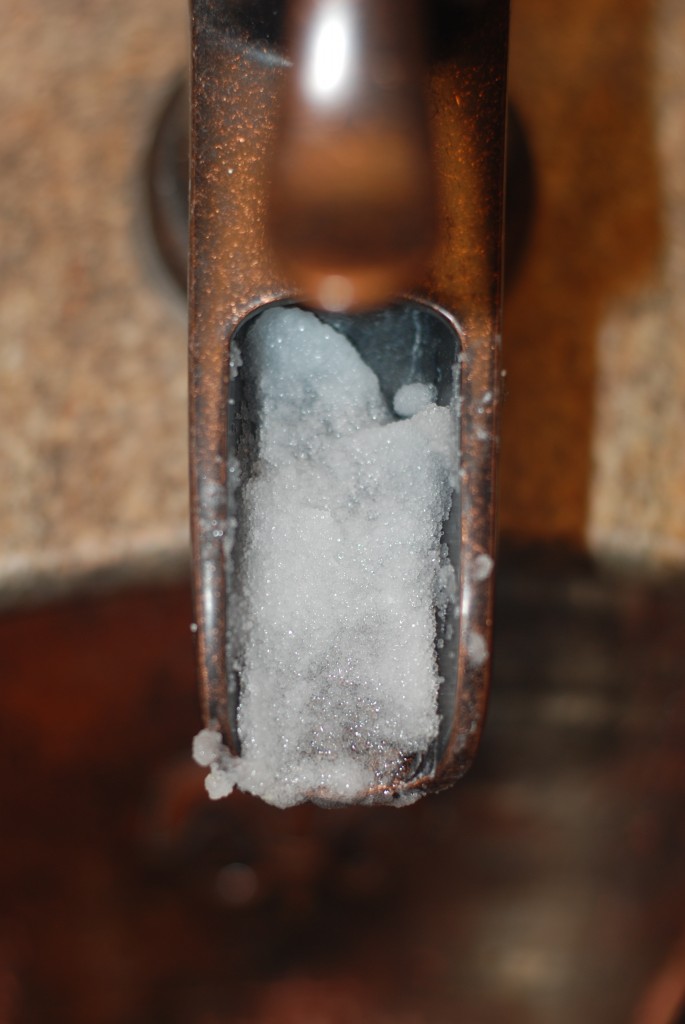 From the Toilet
Pour a cup of vinegar into the toilet bowl and swish it around with the toilet brush. Let it sit for a minute and then add about a cup of Baking Soda.

, and follow it by adding another cup or two of vinegar. Let it fizz for about 10 minutes…and swish it around to make sure the solution gets to stains above the water line. Let the solution sit awhile longer and scrub away any remaining stains. Amazing tip from Plumbing About.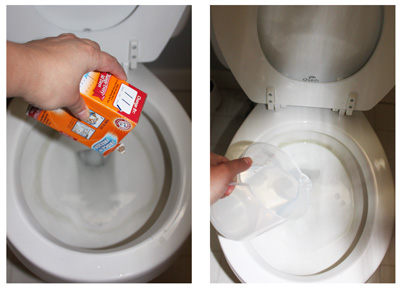 From Glass Shower Doors
Supplies needed: baking soda, sponge, spray bottle, white vinegar, lemon halves, lemon juice, and clean cloths. Hold a lemon half in your hand and sprinkle baking soda over the pulp side then use it to scrub the surface of your glass shower doors. Squeeze the lemon slightly as you scrub to release the juices. When the juice is gone take the other half of the lemon and do the same thing (remember to add the baking soda). Leave the baking soda and lemon mixture on for about 10 minutes, and scrub water stains with a damp sponge. Rinse the doors so you can if any hard-water stains remain. Combine equal parts lemon juice, white vinegar, and water in a spray bottle. Spray solution on any remaining stains, and allow to sit for 10 minutes. Remove last remaining stains with a damp cloth, and dry the surface. Now enjoy your sparkling shower doors! Brilliant tip from eHow.