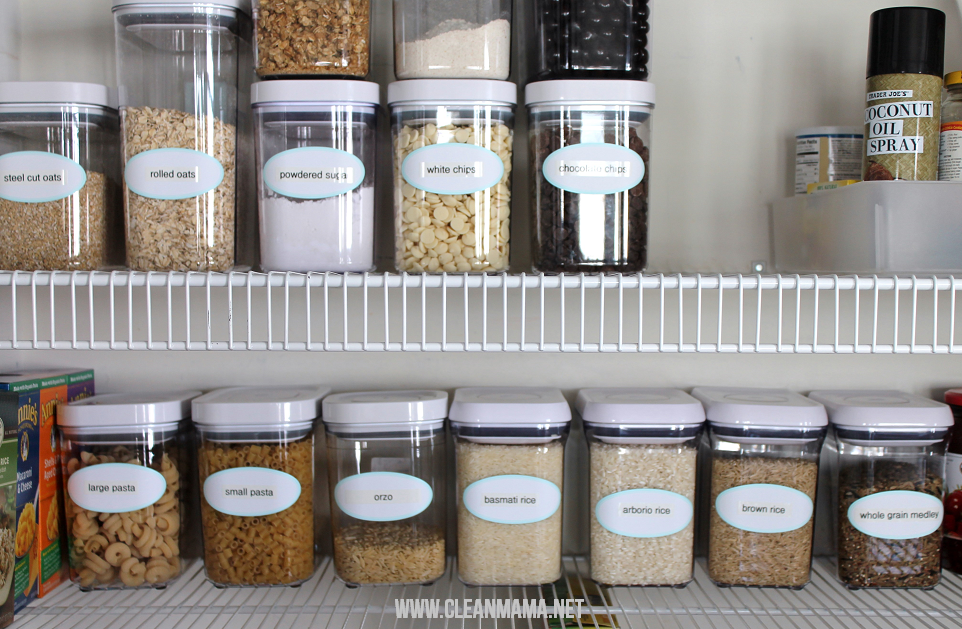 Follow my blog with Bloglovin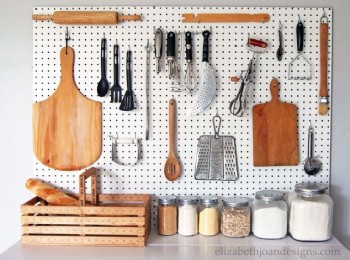 Set up a piece of pegboard somewhere in your kitchen (preferably on a wall or backsplash that isn't being used) and use it for additional storage. You can even paint the pegboard to make it look cute!
Get magazine holders and use them to secure pots and pans plus their lids. You just slide the magazine dividers into the cupboard and then put the items in between the slots.
You can also do this, but with tension rods in your drawers. Use the tension rods to create makeshift cubbies that you can use to divide your items in the drawers.
I always get annoyed by those fake drawers that are right beneath the sink that don't actually pull out. But you can actually make them work! And you can store thinks like sponges or washcloths in them!
Get an over the sink cutting board that you can use without taking up a bunch of counter space. Plus, if something falls off, then it just rolls into the sink instead of on the ground!
Attach rods on your backsplash and then hang baskets from them. It's a super simple solution to nearly double your storage space and also looks really classy.
If you have the space. Then use your ceiling as a storage option. You can hang pots and pans from a rod or ring on the ceiling, or any other organization method that you prefer.
Use a magazine holder to store your foils and papers. It can just be attached to the inside of the pantry door or a cupboard and then just put your items in it. Super easy!
Install rolling pull out drawers underneath your sink that make it so much easier to access your cleaning supplies or whatever else you keep down there. Make them as big as possible to store as many of your cleaners as it can.
You can also use a tension rod under the sink. Simply attach it and then hang your gloves, spray bottles, and other items over the rod.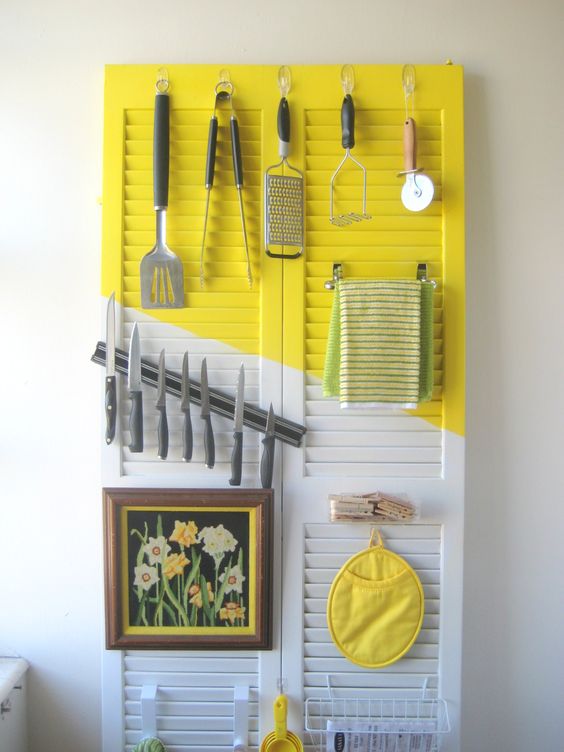 Take an old window shutter, paint and decorate it to look nice, and then add hooks so you can store your kitchen items on it! It looks great and adds tons of space!
Get an over the sink shelf that you can use to store a few extra items. This is really helpful if you like having dish soap, washcloths, sponges, and other dish cleaning supplies on hand.
Use all the vertical space you can in your kitchen, especially if it's tiny. If you need to, get a step ladder, but it will still help you stay more organized and have more storage space.
You can also buy (or make) corner shelves that let you utilize every last square inch of space in your kitchen. Plus, they actually look pretty good.
Get clear containers for your pantry that you can use to store all your food in there. Store boxes are big and bulky so they usually take up a lot of unnecessary space.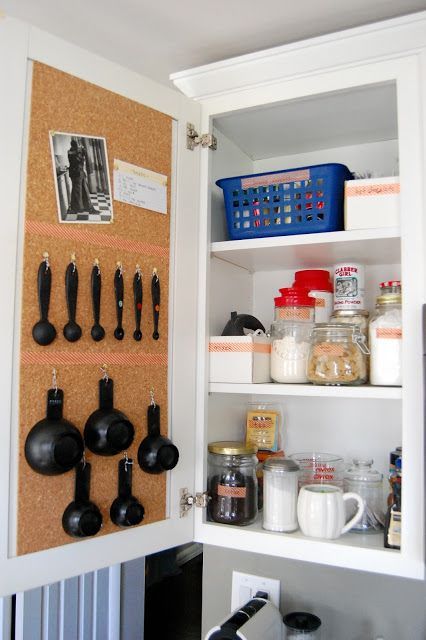 Attach cork board to the inside of your cupboards and cabinet doors. You can pin up recipes, store measuring cups, or use it for however else you want.
Put hooks on the sides of your cupboard so you can use them to store your kitchen supplies. This can be on any cupboard that has a bare side facing you.
You can also attach baskets to the side of cabinets or on the wall to add some extra space. Only do a few though, or else it can begin to look cluttered.
Put magnets on lids and then store them on a magnetic strip somewhere in the kitchen. This could be underneath your cabinets, on a bare patch of wall, or anywhere else you'd like.
If you have opening shelving, then hang baskets from the lowest shelves to add an extra layer of shelving! You'll want to make sure you have the vertical space for this, but it can look good and work great!