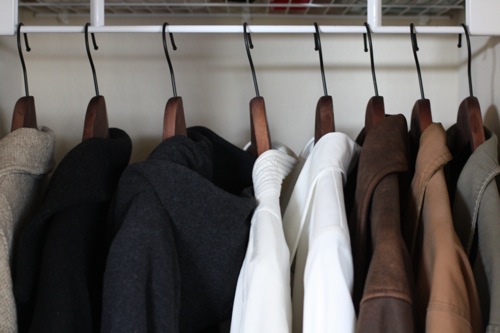 Follow my blog with Bloglovin

Take those tabs from soda cans and hang them over the heck of a hanger. You can now put a hanger in the tab to get double the storage space!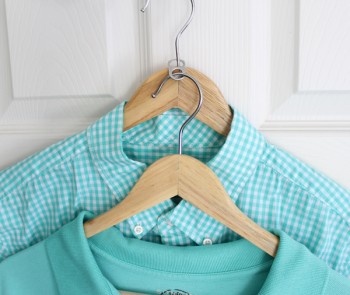 Attach clean paint cans to the sides of your closet walls. You can stick pairs of shoes in each can, making them easily accessible and completely organized.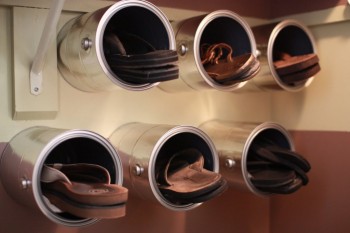 Add some curtain rings around a hanger and drape one scarf through each ring. This is a super easy way to organize your scarves and keep them all in one spot.
Add a catch all for the back of your closet door (or somewhere else in the closet) to store all those smaller items that you don't know where to put (like gloves, hats, sunglasses, etc.).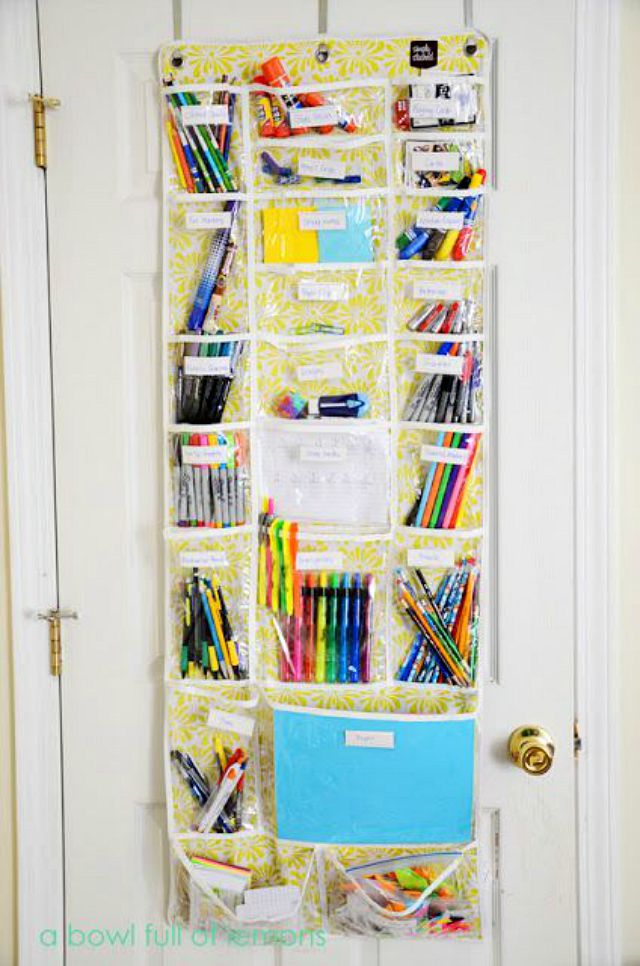 Use the space up top for storage bins and other organizational tools. If you need to, get a little step ladder so you can more easily reach the bins.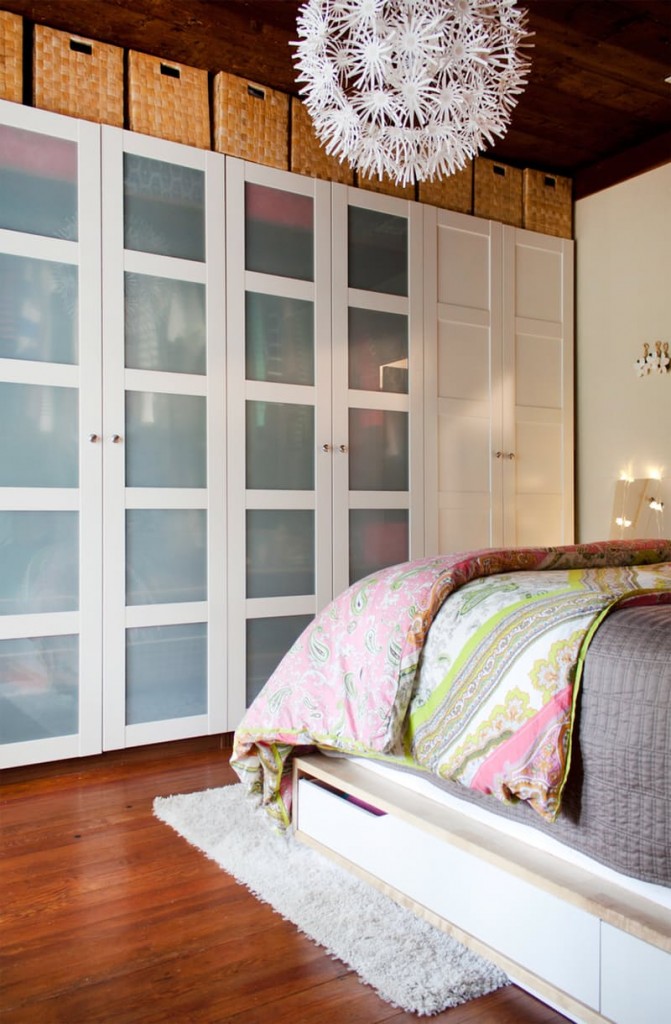 Speaking of bins, I would highly suggest investing in clear bins. This makes it a thousand times easier to find what you're looking for!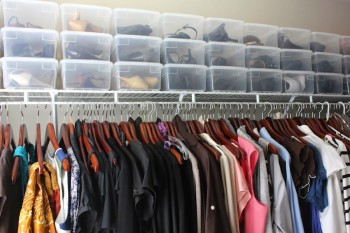 Incorporate adjustable shelves into your closet.  This way, if you buy something that just doesn't fit in your closet space, you can rearrange the shelving to make it fit!
Use all of the space you can in your closet—vertical and horizontal. Store up top, on the walls, and anywhere else there's space! Just keep it neat.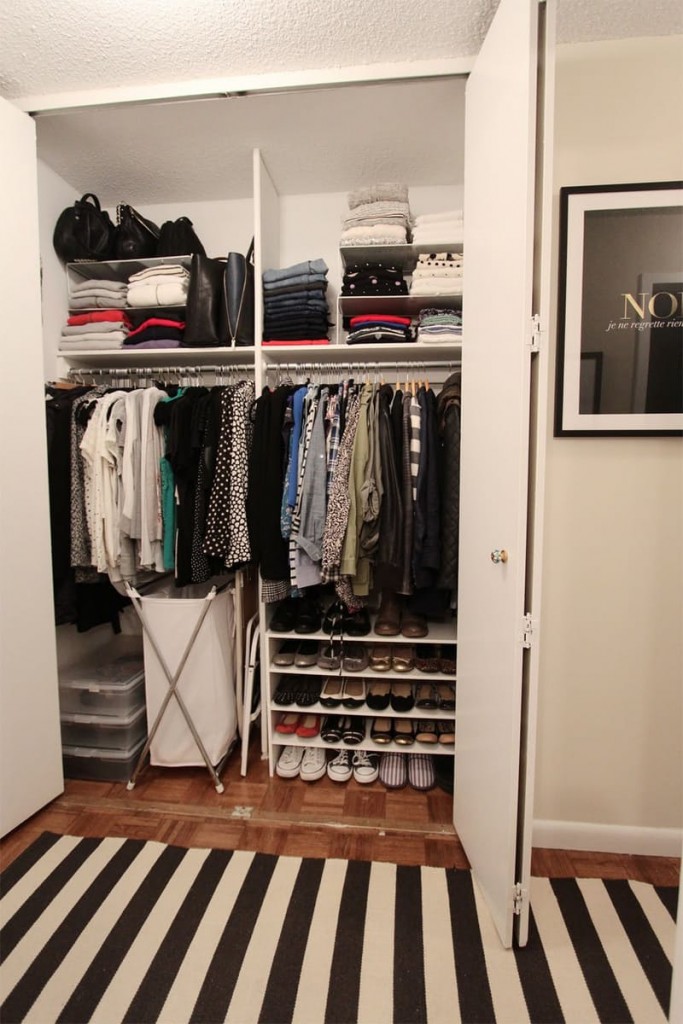 A quick rule of thumb for organizing a closet is to store your most frequently use items at hand level. Put less frequently used items on the ground or up high. It makes getting things a lot easier.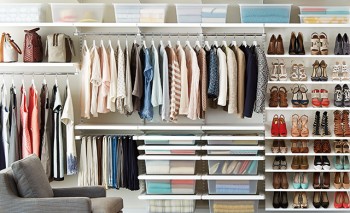 If you're trying to purge your wardrobe, try this trick! Turn all your hangers backwards and only put them back to "normal" when you wear something. After a few months, the clothes still on backwards hangers are ones you don't wear enough, and these should be donated!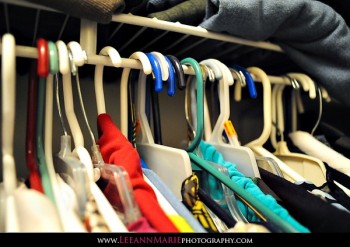 If possible, add lights to the inside of your closet! This makes it so much easier to see what you're grabbing, which is important when it comes to getting dressed and staying organized.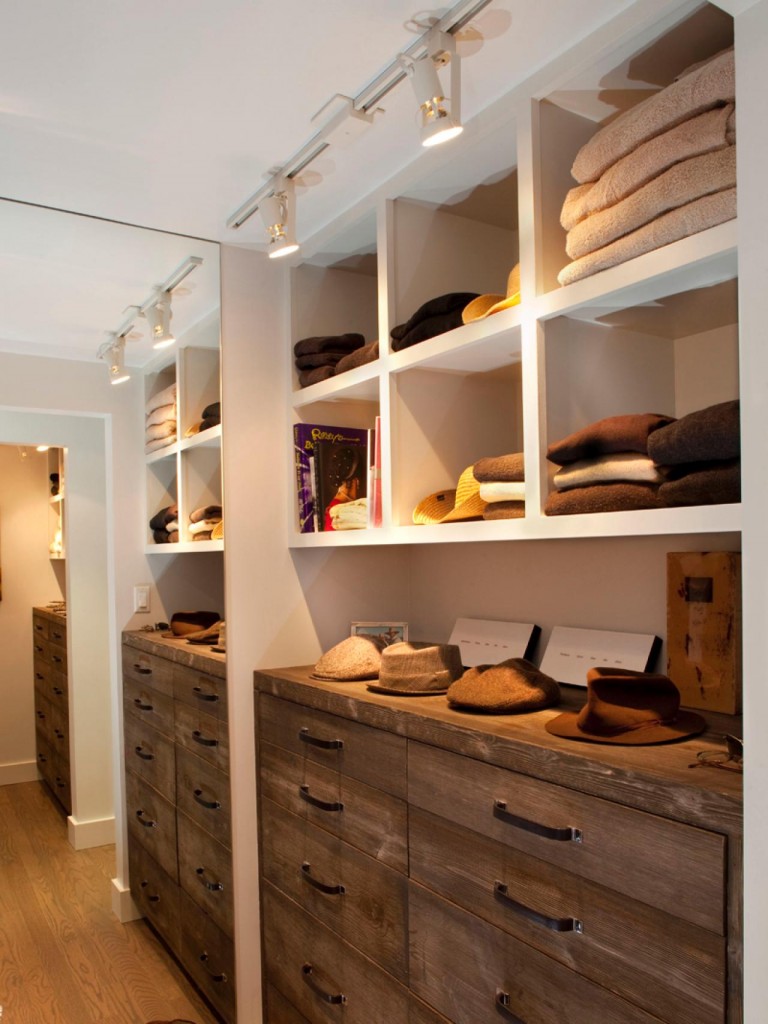 For items that shed a lot (such as fuzzy sweater), get some garment bags for them. Not only will this keep them in better condition, but it will prevent the fuzz getting onto your other clothes.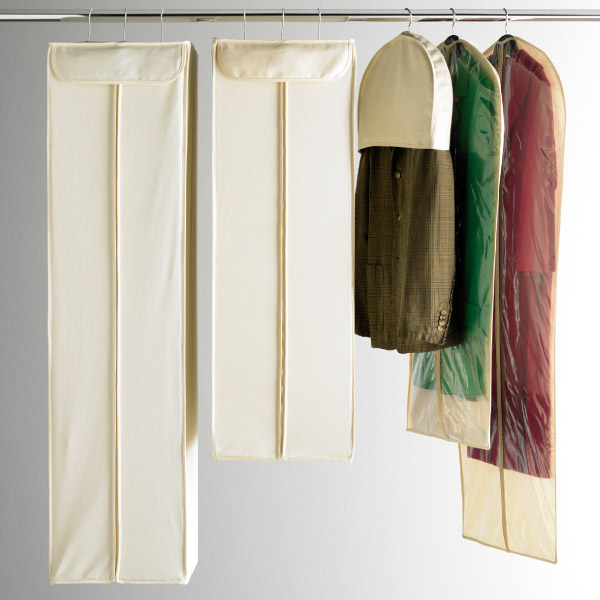 Attach a pegboard to the inside of your closet somewhere. This is a efficient and effective way to get more storage space.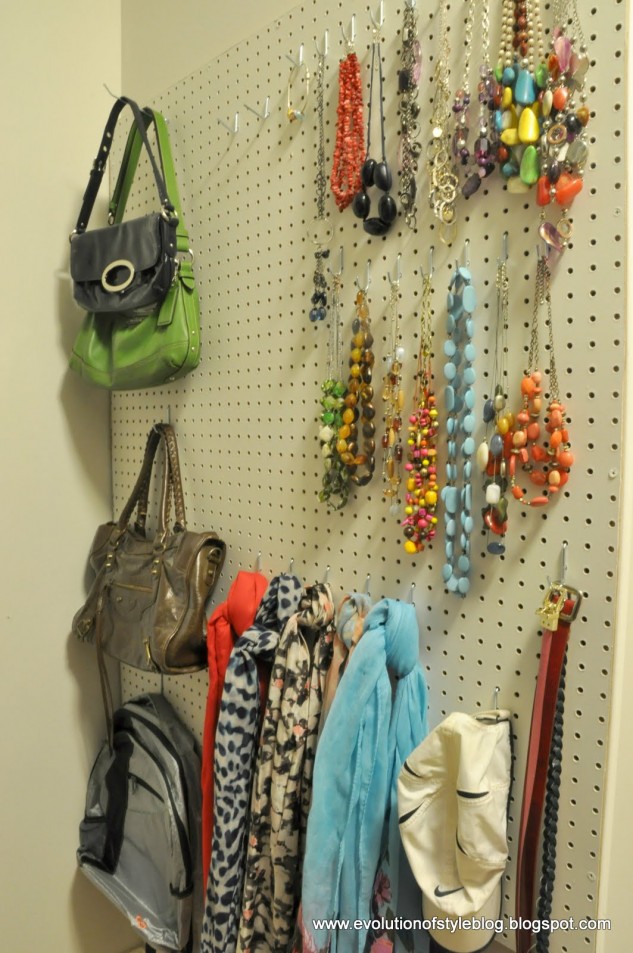 Add hooks on the back of the closet door or somewhere on the walls to hang your bags. You can even get special rod hooks to hang them with your clothes!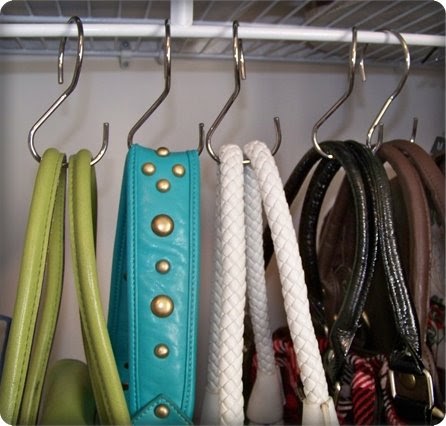 Don't cram your clothing closet with all of your clothes. Instead, store out of season clothes in another closet or in the garage so they don't take up space when not in season.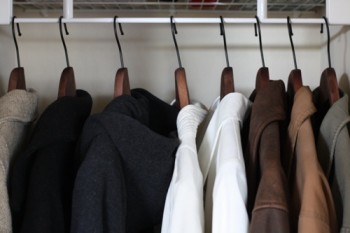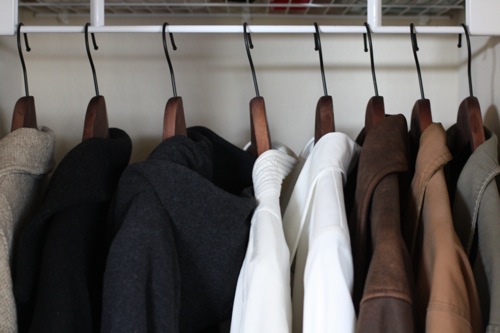 If your closet is big, then consider labeling where everything goes. Not only does it make putting laundry away easier, but it also keeps you streamlined and all around more organized.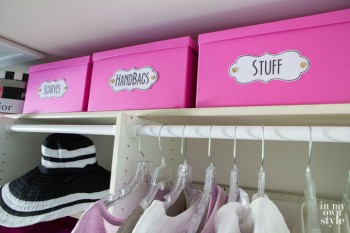 Add a mirror to your closet if you have room. This makes the closet look bigger and it makes it much faster when it comes to getting dressed!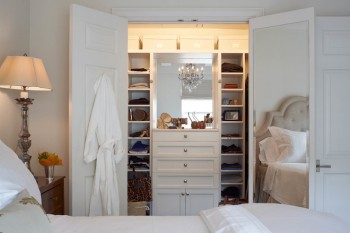 Invest in some shelf dividers if you have lots of clothes stacked. These help your clothes stay organized and prevent them from falling over.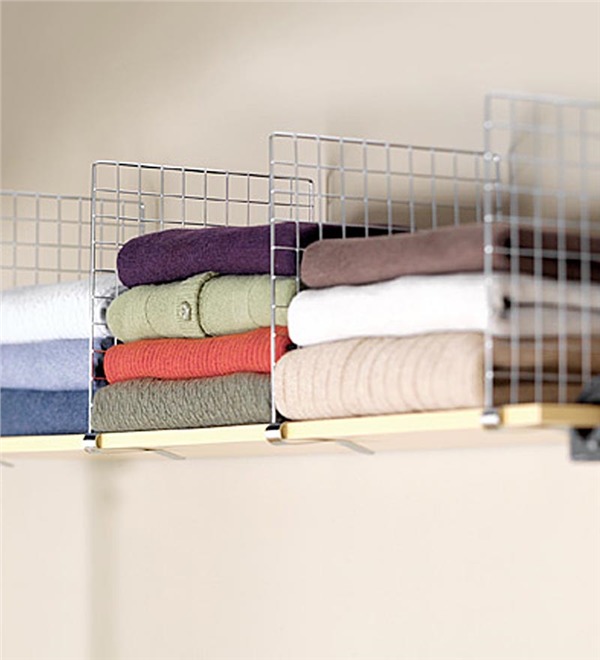 An over the door shoe organizer is a great idea, no matter how many shoes you have! It goes right on the back of your closet so that you don't have to bend over every time to get shoes.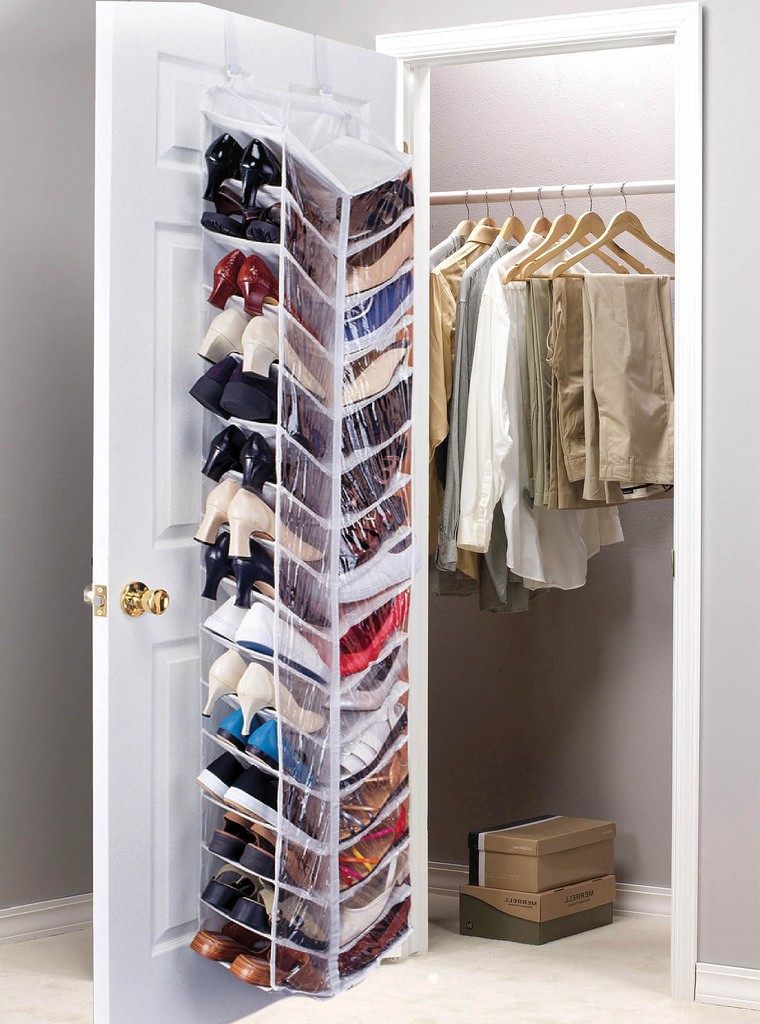 Color code your wardrobe so you know exactly what colors you have!  This way you won't end up wearing orange three days in a row!