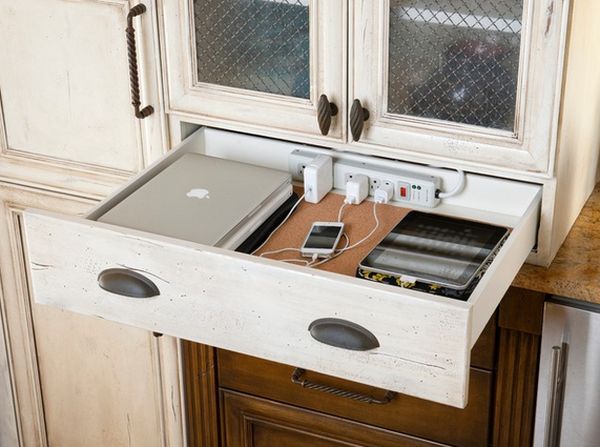 Follow my blog with Bloglovin
We all have necessary and unnecessary "stuff" in our house that can be really annoying to look at. So here are some amazing tips on how to hide eyesores in your house!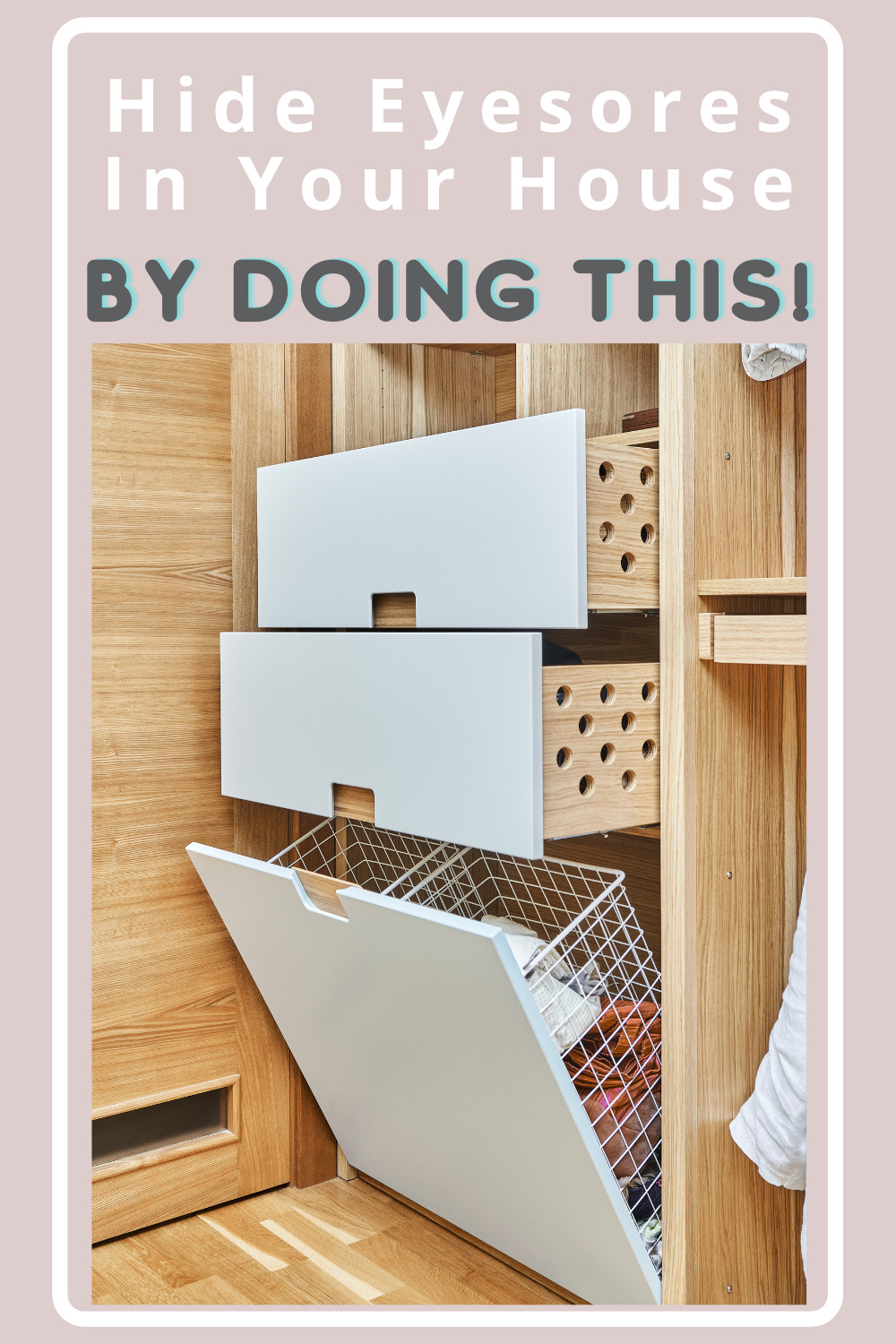 How To Hide Eyesores In Your House
1. "Collect All" Containers
No matter how hard we try there are always going to be shoes by the front door. So, have a cute basket by the door so you can just throw them all in. If shoes aren't your problem this same method will work with other places in your home.
2. Hide Your Chords
Home DIT used a cute shoe box to hide their chords, and simply put the box under the desk!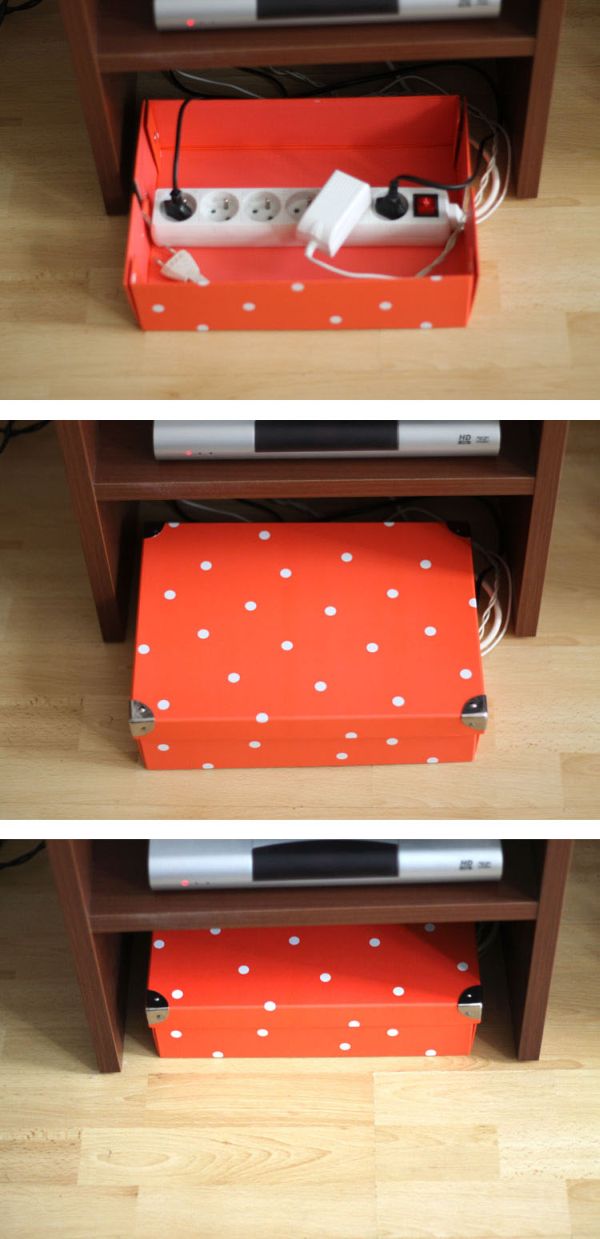 3. Stair Storage
This is the most brilliant idea ever! I want to do this ASAP. Idea from Viral Nova.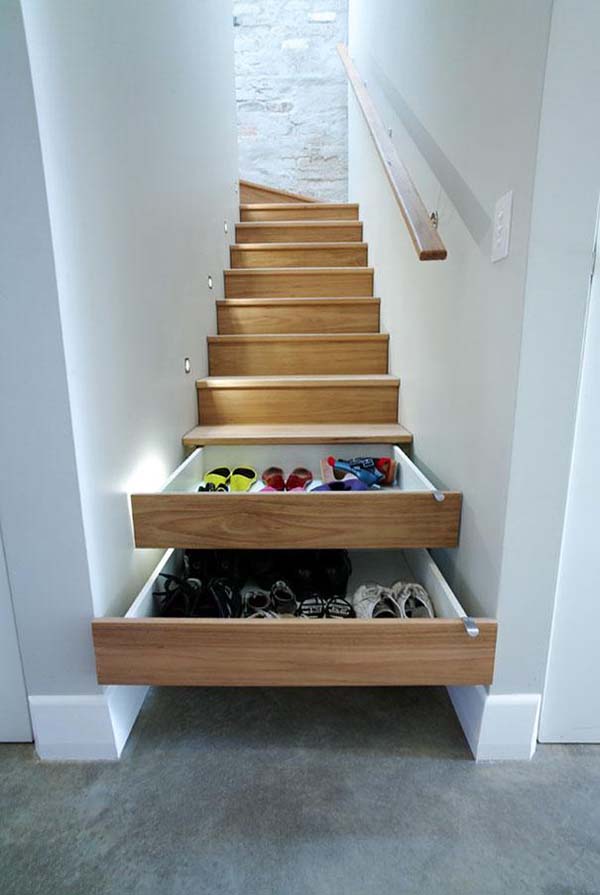 4. Book Cover
Hide your router in an empty bookcase that will look good with your decor. Idea from Good House Keeping.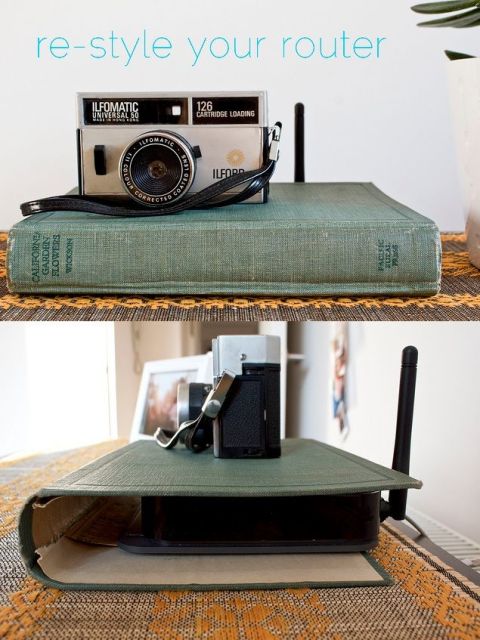 5. Extra Deep Laundry Drawers
Hide your laundry baskets in deep laundry drawers. Idea from Meg and Martin Men.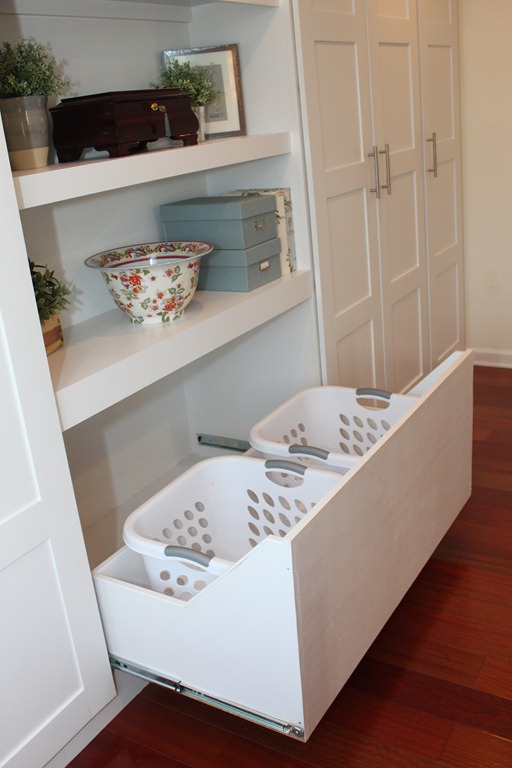 6. Hide Your Fuse Box
Get a decorative mirror or frame (with hinges) to hide your fuse box! Idea from Ebay.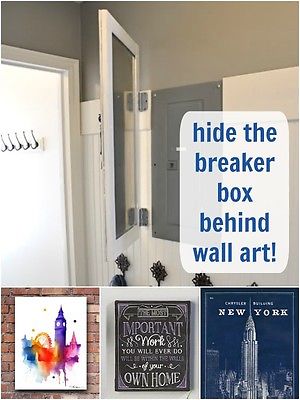 7. Charging Station Drawer
Instead of leaving your electronics out on the counter to charge have a drawer with a plug extension to hide them and the chords while charging! Great idea from Home DIT.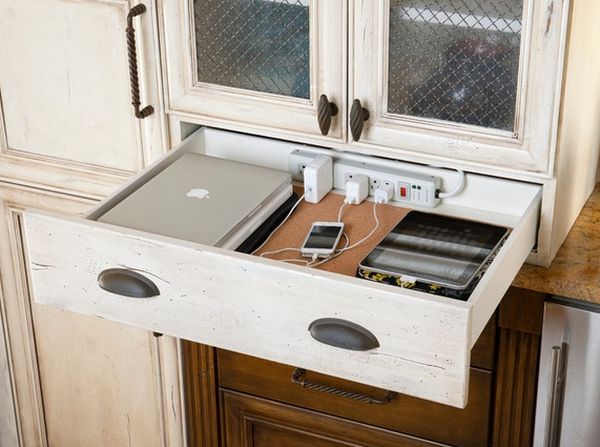 8. Hidden Kitty Litter
This is brilliant! I don't have a cat, but if I did I would definitely have this Kitty Litter cupboard from Pardini Hall Architecture.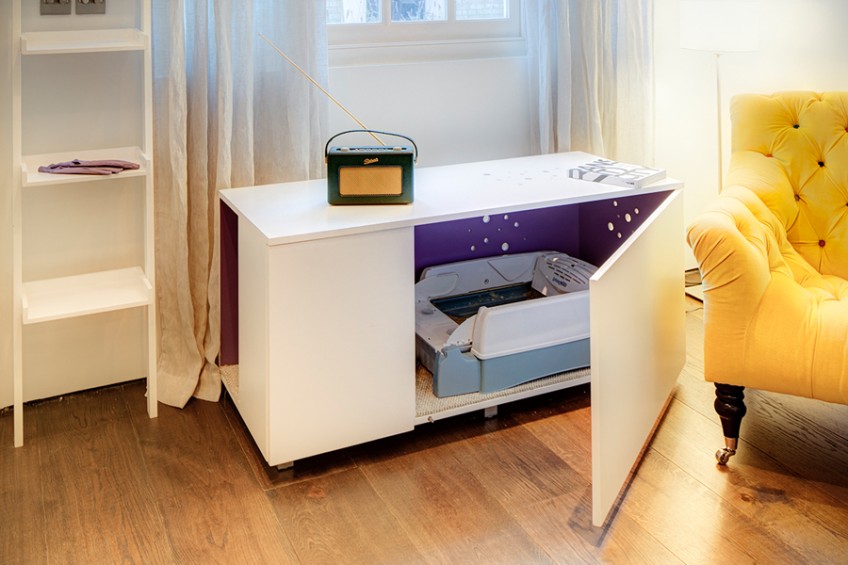 9. Air Conditioner Screen
Build a cute lattice screen around your out door air conditioner.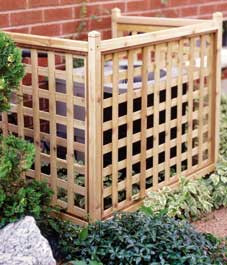 10. Ugly Fridge
If your fridge has seen better days, Buzzfeed recommends revamping it with removable wallpaper. Totally cute!

11. Hide the TV
Hide your TV with some pretty artwork on sliding closet tracks. Idea from Apartment Therapy.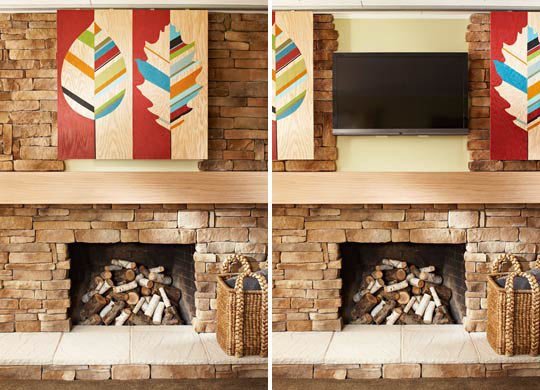 12. Kids Car Garage
What a brilliant idea from The Whoot. It keep the toys out of the garage, but also covered from the weather.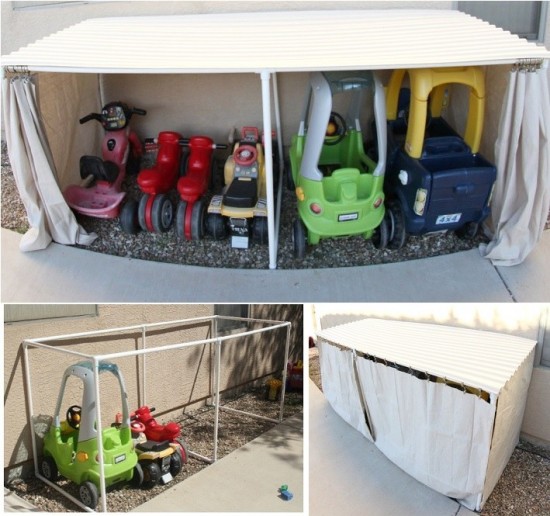 13. Paper Towel Cover
You can buy this fancy crown molding from Amazon to hide the paper towels, and give you a decorative shelf.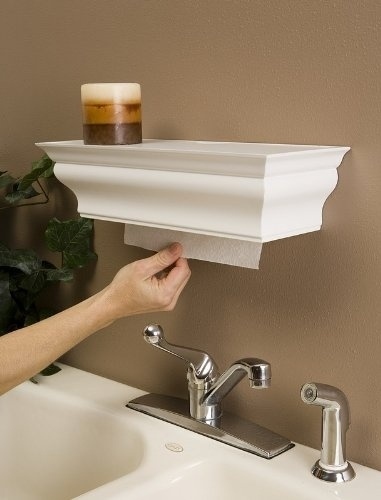 14. Dog Feeding Drawer
How nice would it be to just be able to close the drawer when guests come over? Idea from Freshome.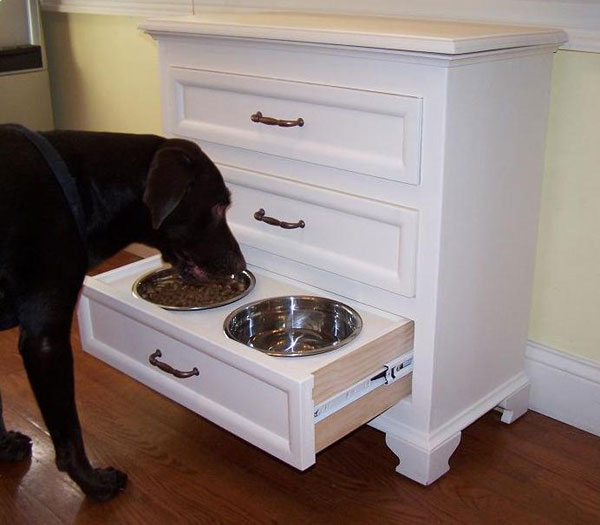 15. Toaster Drawer
Hide the toaster and make some room on your counter top with this pull out toaster drawer from Better Homes and Garden.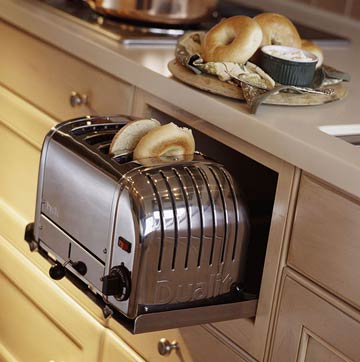 16. Hide Away Printer
Do you hate looking at your printer in your home office? This hide away printer drawer is the perfect solution!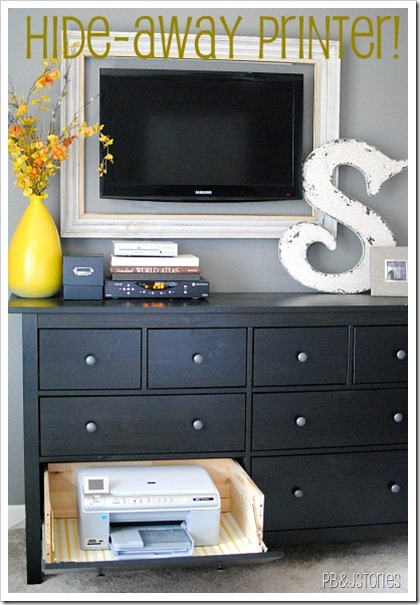 17. Desk Curtain
This is an easy way to hide lots of chords without having to organize them! Idea from Viral Nova.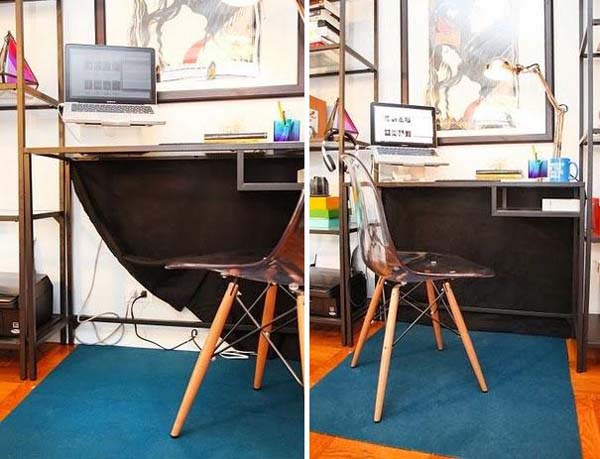 18. Hidden Jewelry
It's hard to keep jewelry organized and also out of the way! I love the idea from DIY-Enthusiasts to hide it behind a painting!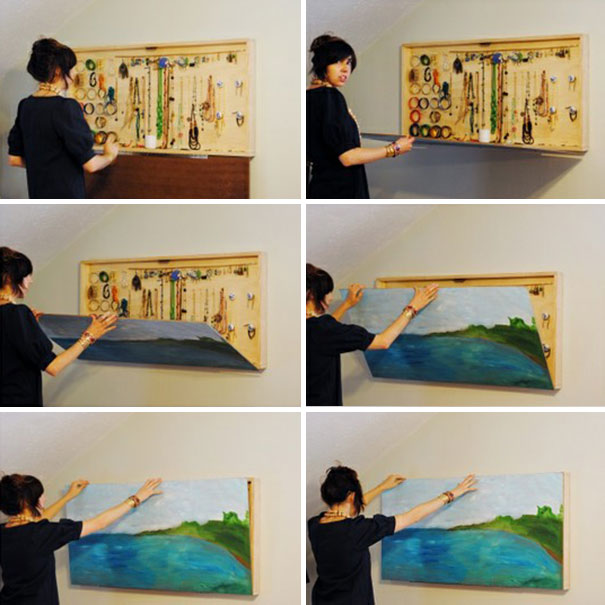 19. Light Switch Camouflage
Camouflage an oddly placed light switch with a photo gallery. Idea from Our Fifth House.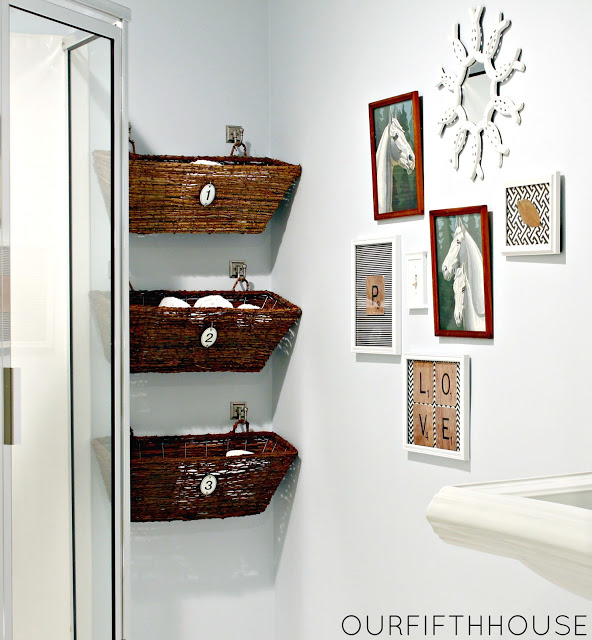 20. Fake Rock Domes
Hide the water pipes in your yard with these fake rock domes from Plow Hearth.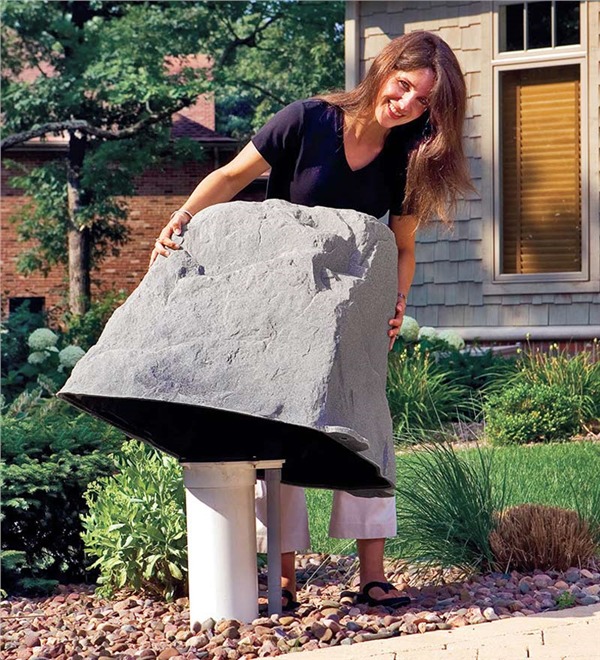 I hope these tips on how to hide eyesores in your house help you out! Comment below which one you'll do in your own home.