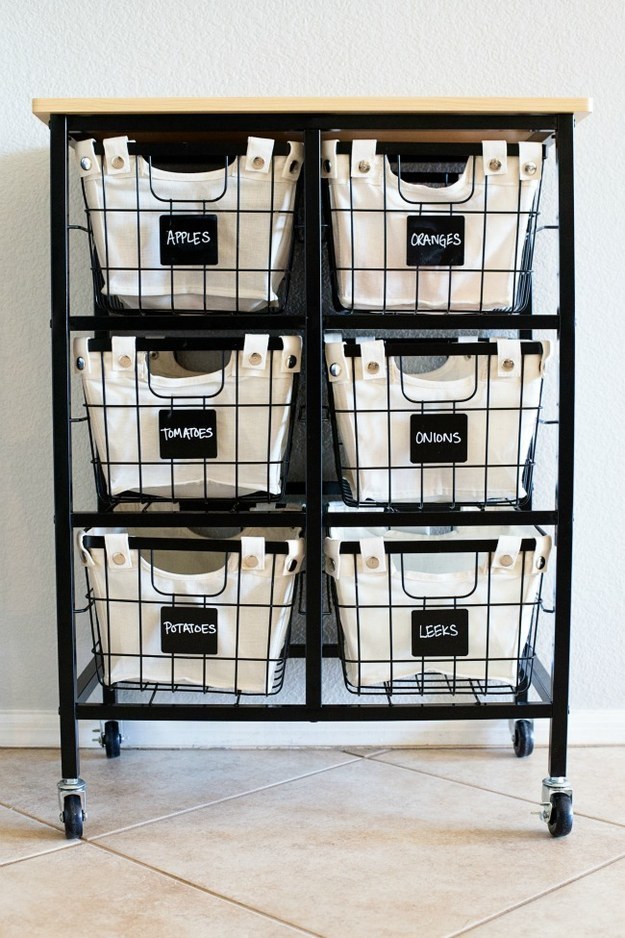 Follow my blog with Bloglovin

When you're living in a small space, staying organized becomes even more important. After all, it's the only way to keep the clutter to a minimum — and clutter is the last thing you need in an already cramped situation. Lucky for you, there are plenty of ways to organize even the smallest of apartments. Use these 18 tips to help your teeny apartment stay organized and in touch with your OCD side.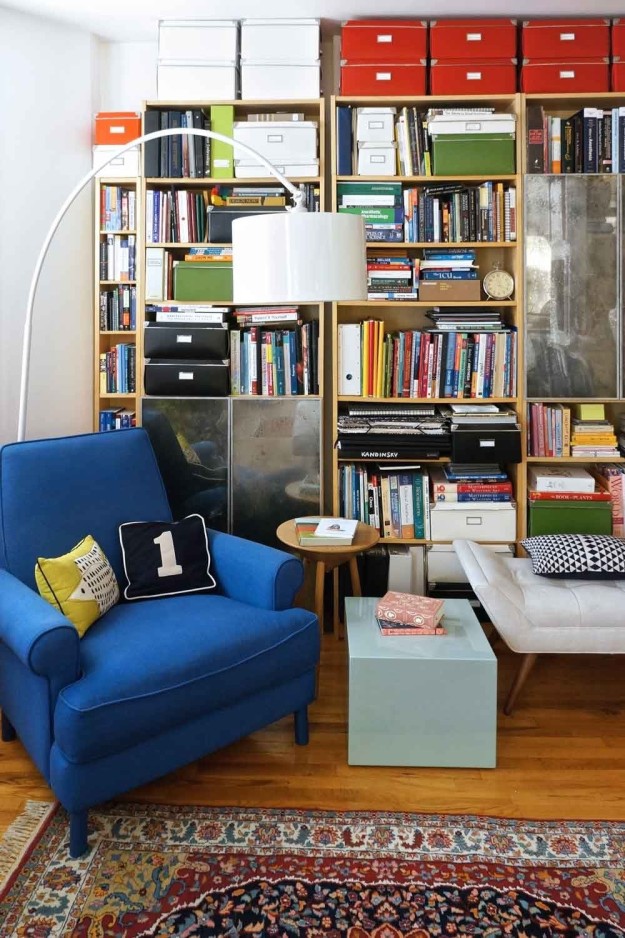 1. Show 'Em the Door
Inexpensive over-the-door organizers can work for everything from kitchen utensils, to spices, to bathroom supplies. Use one behind every door in your home where storage can be tucked away and against a wall when open.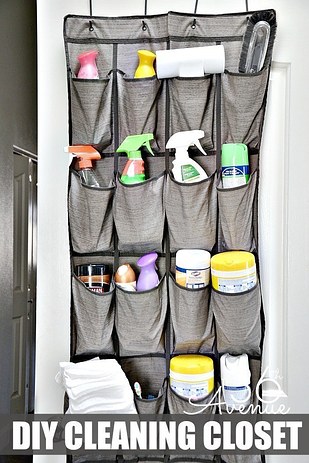 2. Hook it Up
S-hooks are cheap at any hardware store. Use them on small towel bars to hang mugs under your kitchen cabinets. Slip them onto your shower curtain bar to hang towels when you don't have enough wall space. There are tons of uses for these little gems.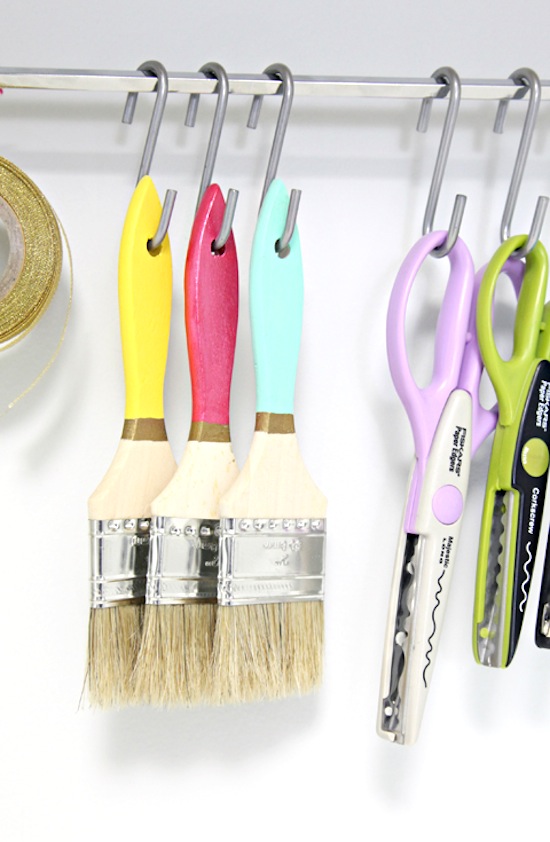 3. Use Nooks n' Crannies
Look around; how many corners aren't being used? Install some simple corner shelves and watch how they transform a room while increasing your storage space. (Notice the back of this door isn't being used…tsk tsk). 😉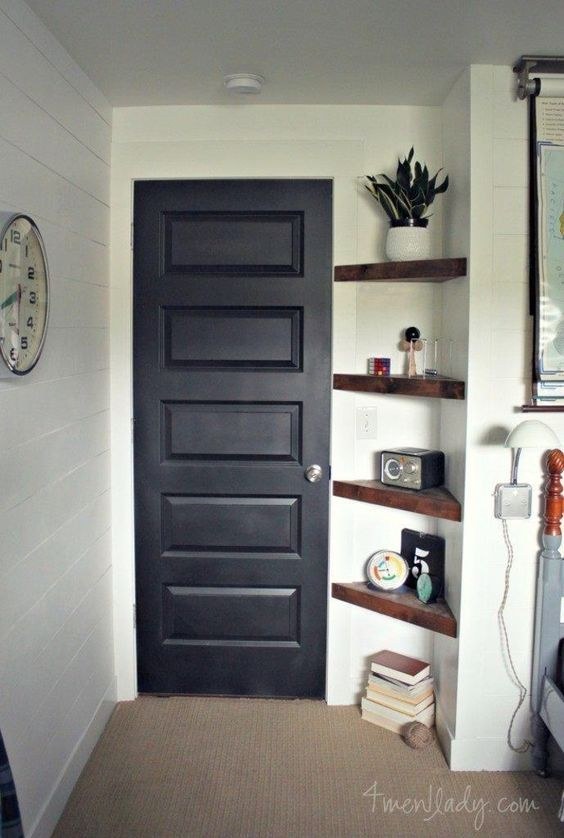 4. Get "Board"
Peg boards can be used in a whole bunch of creative ways. Mount one on any wall (paint it first!) and see what you can hang there. They even come in metal, so they can double as magnetic boards if you'd like.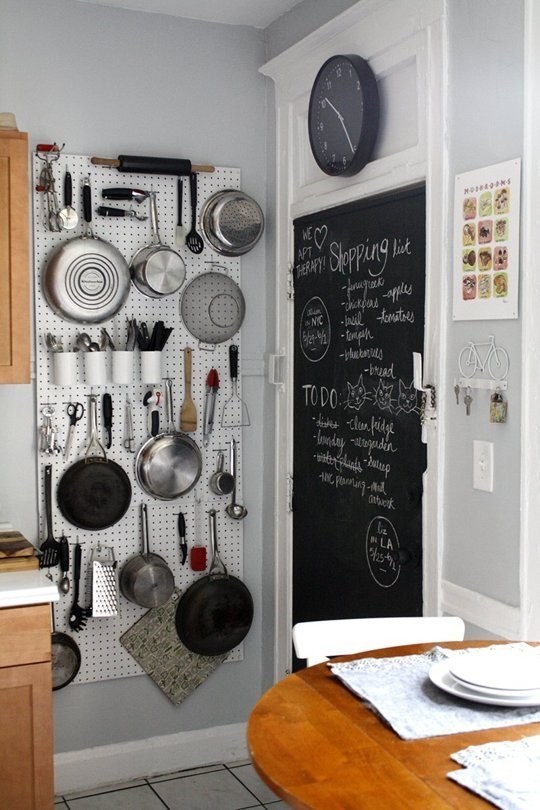 5. Start Looking Up
The space above the doors of any home usually goes unused. Why not mount a book or knick-knack shelf? Or, get some cute bins to store anything you want out of sight.
6. Put Your Pantry on a Roll
Did you know you can utilize that tiny space between the fridge and the wall? Rolling pantry shelves are made to fit just right. They're a wonderful way to store spices, olive oil, and lots of other goodies. They're handy but completely out of the way!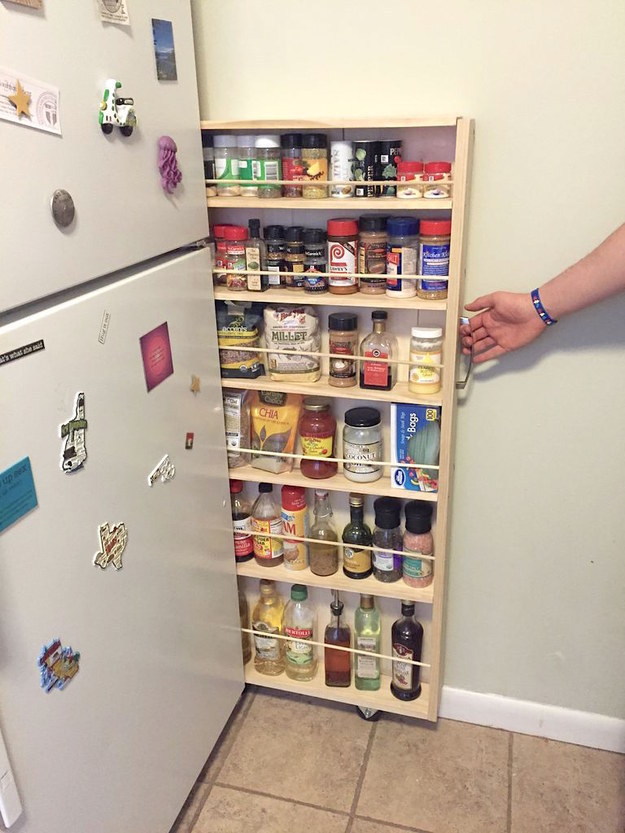 7. Make Your Fridge More Functional
If there really isn't room between the wall and the fridge, use the other side of your refrigerator for storage. Look for magnetic shelves (great for spices), paper towel holders, and other goodies meant for this spot. While you're at it, why not use some of these things on other appliances, too?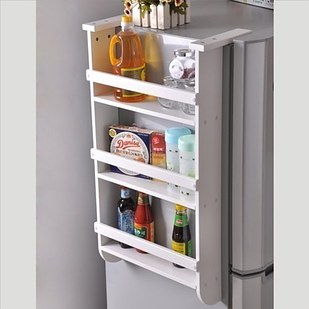 8. Make the Most of Your Kitchen Cart
Got a really tiny kitchen? Make the most of your storage space (and add another prep area) with a portable storage cart. Or an island on wheels!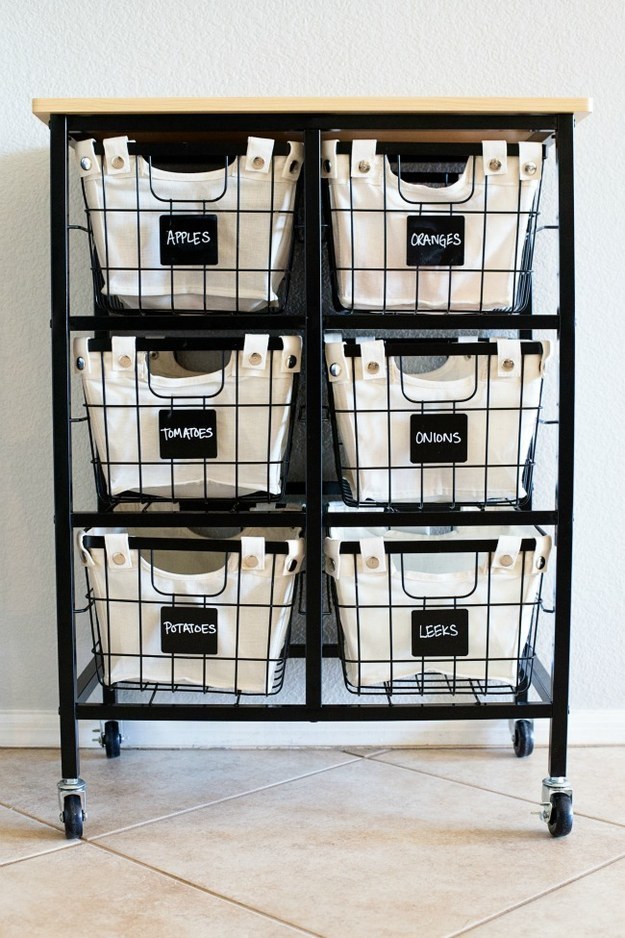 9. Double Your Pleasure
Simple cupboard inserts can add an extra shelf where there isn't one. Check your cupboards and see how much extra height is left between shelves. Use it up!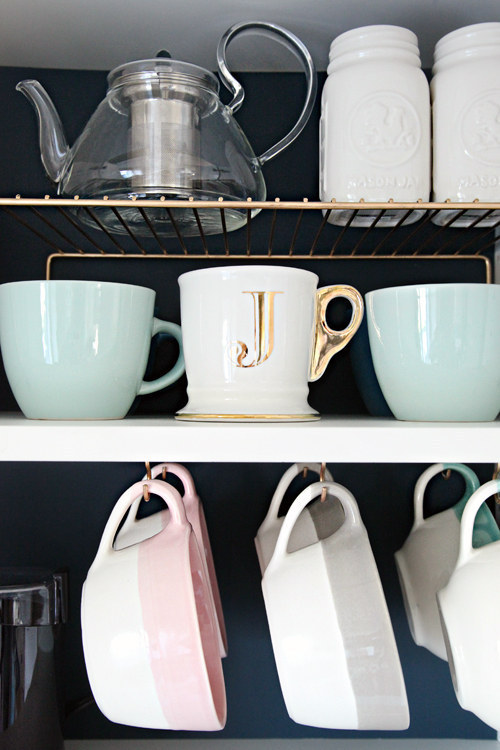 10. Re-think Your Folding
Not enough room in your drawers? Fold your shirts differently and see how many more you can store when you do it vertically. Like magic!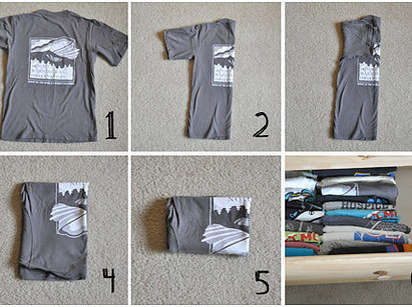 11. Stick 'Em Up
Hello, mason jars! Did you know they can be magnetically attached under cabinet shelves? It's a genius idea for spices or other small stuff. Buy a set or check your local thrift store for mason jars and go the DIY route.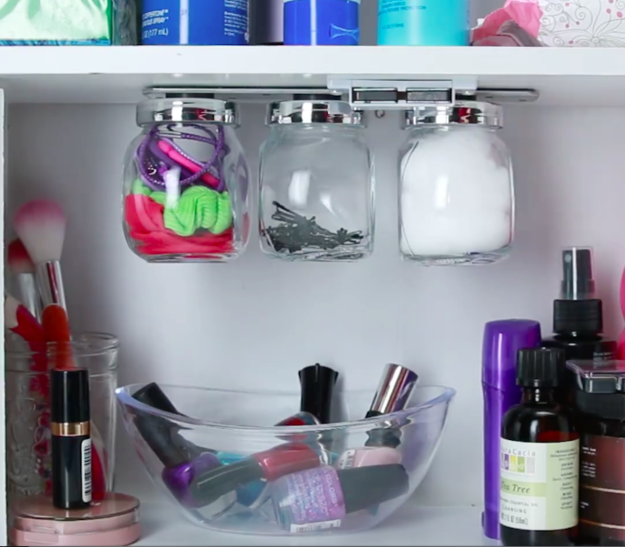 12. Rack n' Roll
A roll-up drying rack can fit right over your sink for drying dishes without giving up any valuable counter space.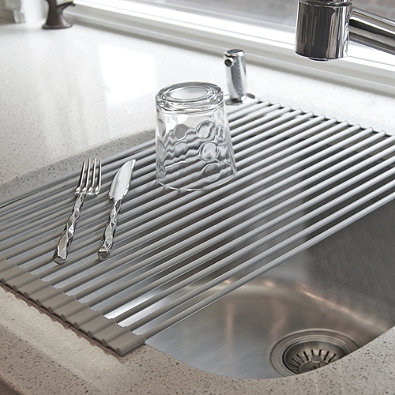 13. Turn Walls into Opportunities
Any blank wall can be turned into a storage area with inexpensive and lightweight cabinets. They're easy to attach and super affordable. Great in kids' rooms or bathrooms.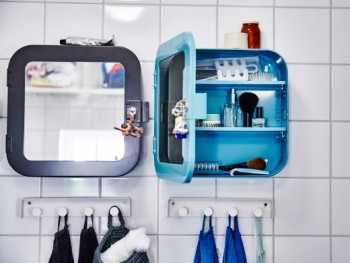 14. Think Outside the Shoe Box
There are plenty of shoe organizers on the market, but a row of pegs or hooks could actually store more shoes in less space. You can even hang one next to the door, near the ground.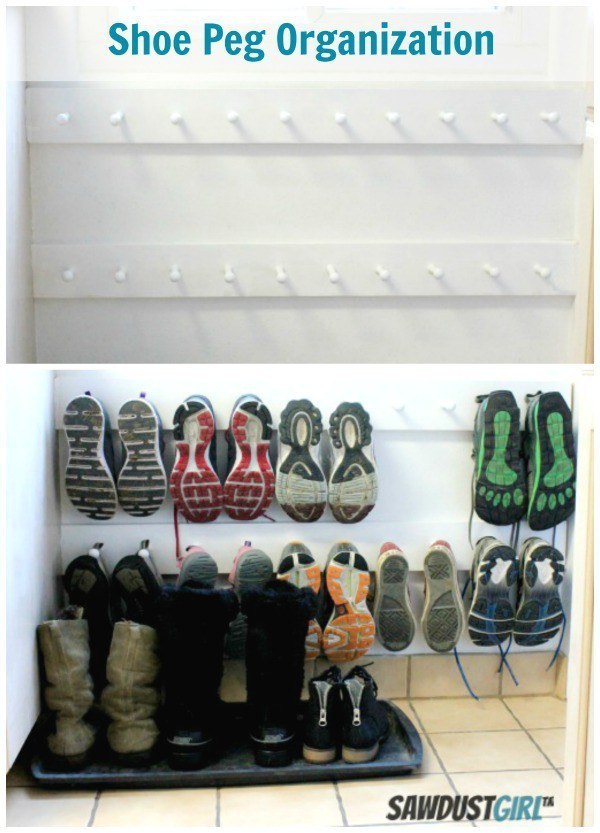 15. Chain Gang
With those handy s-hooks and a length of simple chain from the hardware store, your closet could hold a lot more! Organize chains by color to keep things easy to find.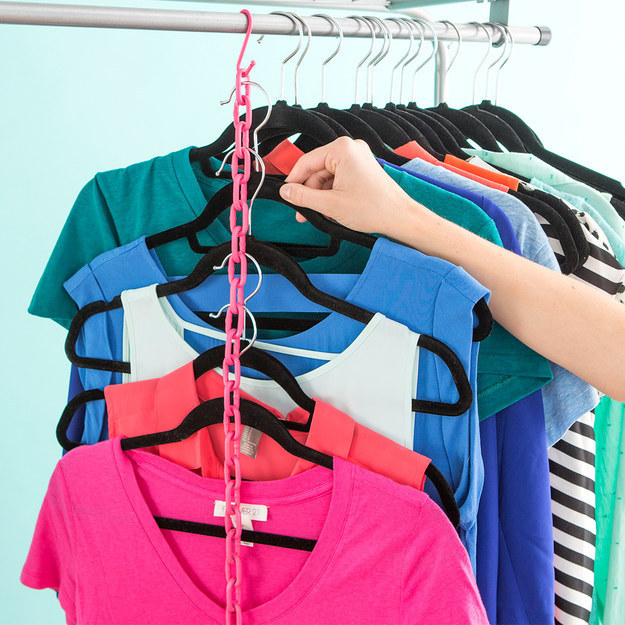 16. Go Vertical
Grab an old (or new) ladder to make storage space out of an otherwise awkward spot. Here come those s-hooks again; use them to hang baskets on the rungs.
17. Sneak it In
There's nothing wrong with using a storage bench as your coffee table. Store linens, toys, extra pillows, anything!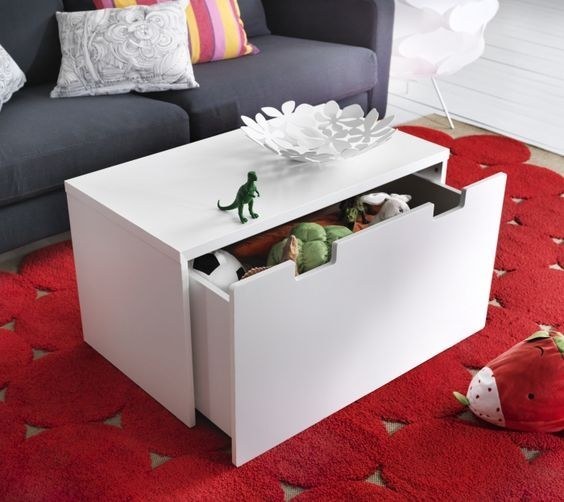 18. Put Cabinet Doors to Work
Cabinets can do double duty when you use the doors to store more stuff. Pot lid organizers and more are made just for this purpose. You can also get creative with Command Hooks!