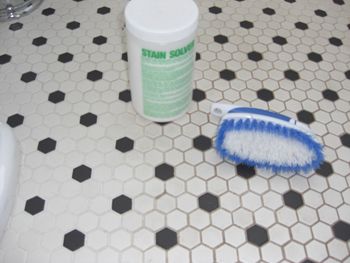 Follow my blog with Bloglovin

A super easy way to clean a clogged showerhead is to fill a bag with vinegar and tie it around the showerhead. Let it sit for a few hours and then remove the bag; the vinegar will have broken down any grime!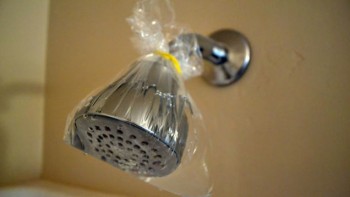 After wiping down and cleaning your glass shower door, a great way to keep it clean is to apply Rain X or some other water repelling product. This keeps it from getting water stains on it, which makes things stay cleaner longer!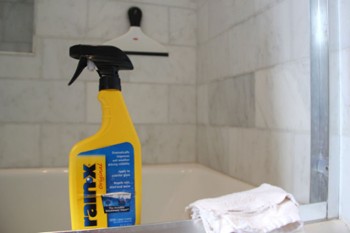 If you have a plastic shower curtain liner, then you can easily clean it by throwing it in the washing machine with a bit of vinegar! It's so much easier than trying to scrub the whole thing down by hand!
Jetted tubs can quickly get dirty and have lots of nasty build up. Clean this naturally by using baking soda, water, and vinegar. Rub it into the tub with a rag and then scrub with a toothbrush!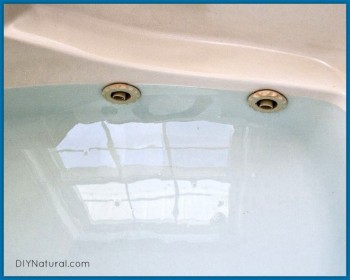 For chrome appliances and hardware, take half a lemon and rub it onto the surface! Repeat this and any water stains should come off extremely easily.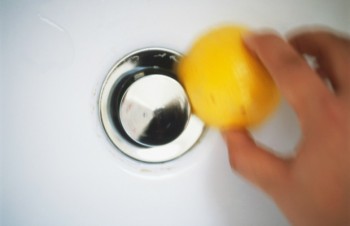 Add some lemon Kool-Aid to the water in your toilet and let it sit for a few hours. The acidic chemicals in the powder eats away at stains and grime; just clean it like normal after.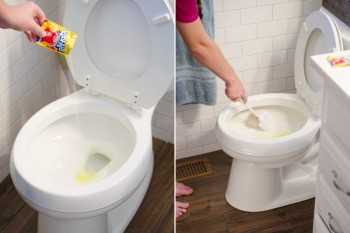 Use some powdered oxygen bleach and water to scrub and clean your tiles! This works super well and doesn't take much elbow grease or time at all.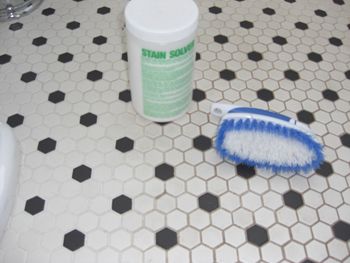 Make some homemade toilet bowl bombs that you can keep on hand to clean your toilet every now and then instead of waiting until it gets really bad! Use this recipe from DIY Natural.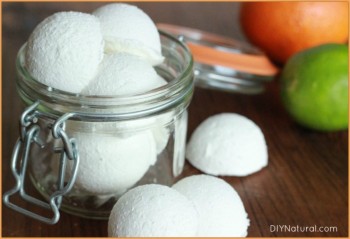 If you use bathmats, then chances are that you can probably throw them in the washer to easily clean them. You'd be surprised by how many germs and grime get on your bathmat, so definitely do this!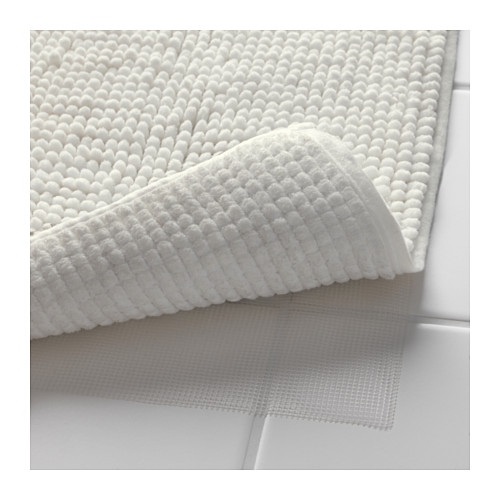 One of the first things you should clean in your bathroom is the fan! Lots of people look it over, but take over the cover and really clean the blades well.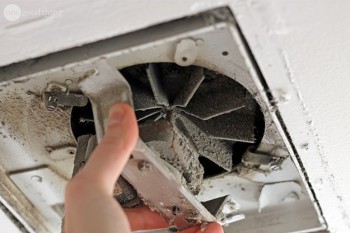 Quickly clean all of your bathroom walls with a mop or duster! Depending on the type of walls you have, you'll use a different cleaning product. But getting them clean is super important!
Get some cotton coil and soak it in bleach and then line your mildewed tub with it. Let it sit overnight and the next day the mildew will come off with virtually no effort at all!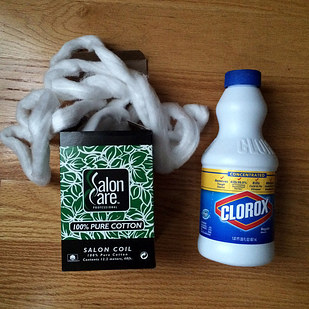 When cleaning your toilet, just completely remove the toilet seat. It's so much easier and way faster to clean this way. Alternatively, you could put a cleaning wipe on a flathead screwdriver to get underneath the seat.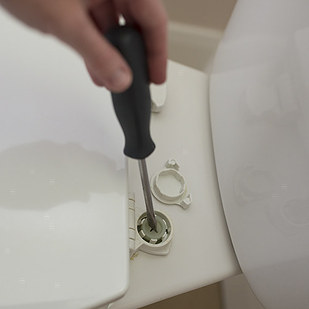 For a cleaner toilet, add some denture tablets to the toilet tank and let it fix overnight. This helps keep it clean and fresh.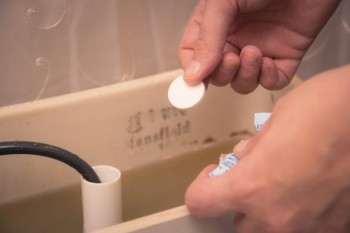 For hard water stains on your faucet, soak some paper towels in vinegar and set them on the faucet overnight. The next day, you'll easily be able to wipe away the stains.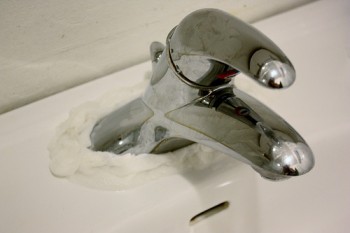 For any rust stains on your bathroom counter or near the sink, just do this. Put some cream of tartar on a toothbrush and rub it into the stained spot. It will come out rather quickly!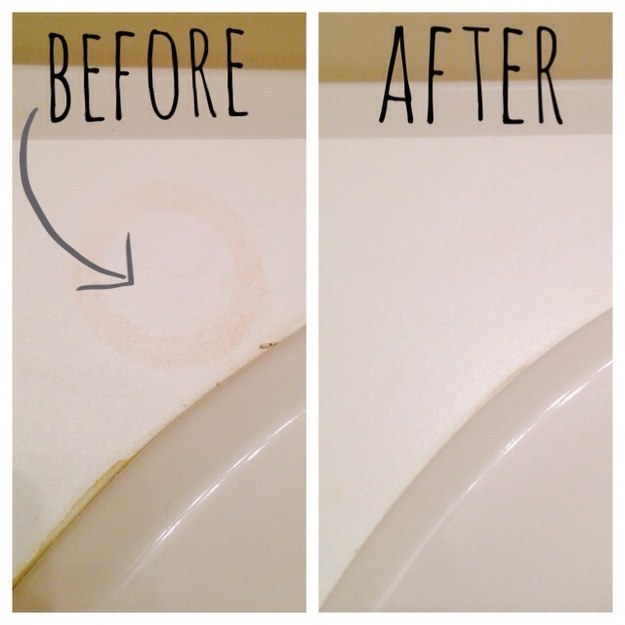 Combine together alcohol, dish soap, and water to make a super efficient granite countertop cleaner! It's easy and cheap to make and works so well!