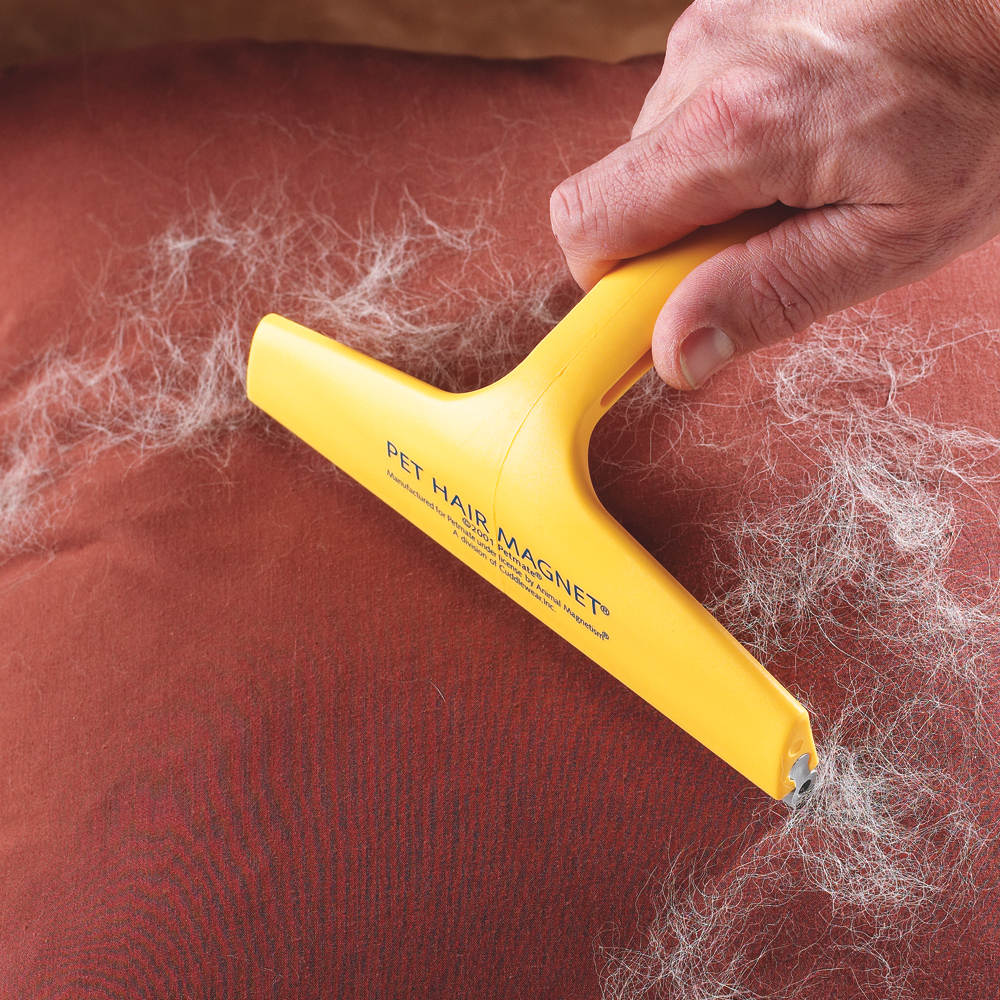 Follow my blog with Bloglovin
Getting motivating to clean is usually pretty easy; it's staying motivated that's the hard part! Especially if you're taking on a spring cleaning project that will probably take the better part of the day. In order to get your house clean and do it without spending all day doing it, here are some great projects you can do in 30 minutes or less.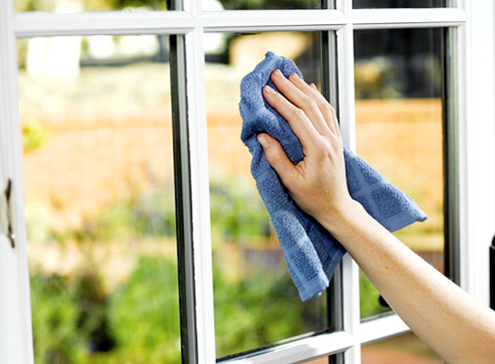 The first thing you'll want to do when you have time is to clean your windows. Spring time means more sun, so you'll want to make sure your windows are letting in as much sunlight as possible! Clean the inside and outside and, if possible, remove the window from its track so you can really clean it!
Before you vacuum, take a look at your fans. Chances are, they're probably covered in dust and dirt. Instead of spreading the dust all over the floor, use a pillowcase instead! Just slide the pillowcase onto the fan blade and pull back, keeping all the dust inside the pillowcase.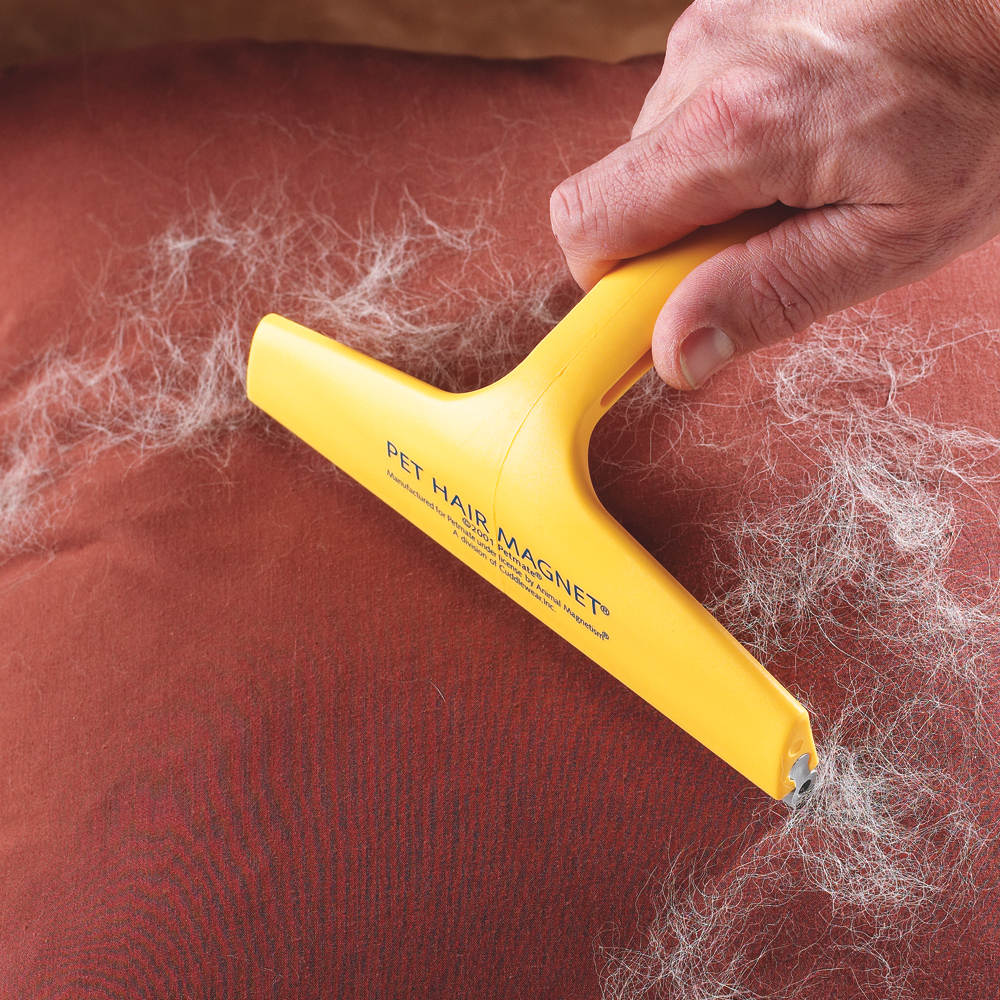 For those of you with pets, here's a great and quick way to remove pet hair from the carpet and some furniture. Simply take a squeegee and run it through the carpet. As you pull it back, any fur and hair should ball up! Do this until all the fur is gone!
No need to stress out about those carpet stains; here's a great way to get rid of them. Sprinkle baking soda over the spot and then add vinegar. Let it fizzle- this pulls the stain up. After a while, wipe it clean with a rag. Repeat until the stain is faded or gone.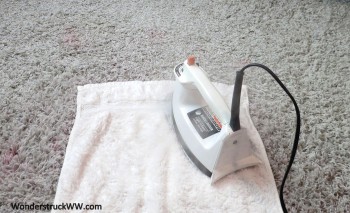 For more stubborn stains, this idea is perfect. Get a towel wet, stick it over the stain, and then put an iron on it. This effectively acts as a steamer, loosening the stain and bringing it to the surface. The stain should get absorbed right into the wet towel!
Most people forget to clean the baseboards around their house. If you haven't cleaned them in a while, then they may be covered in sticky, difficult-to-remove gunk. If that's the case, dryer sheets can work miracles! Just rub the dryer sheet on the baseboard and the gunk will come right off.
For burners covered in food gunk and nasty messes, don't spend time rubbing them down in a mad frustration. Instead, fill a bag with ammonia, stick the burners in there, leave them for a few hours, and then pull them out and wipe them clean. Yeah, it takes longer than 30 minutes, but you won't be doing anything for a large portion of it.
Take advantage of your dishwasher and use it to clean everything you can, even if they're not dishes! You could put plastic toys (although make sure they won't melt), glass light fixtures, toothbrush holders, etc. As long as it can withstand the heat and water, it's a great way to clean.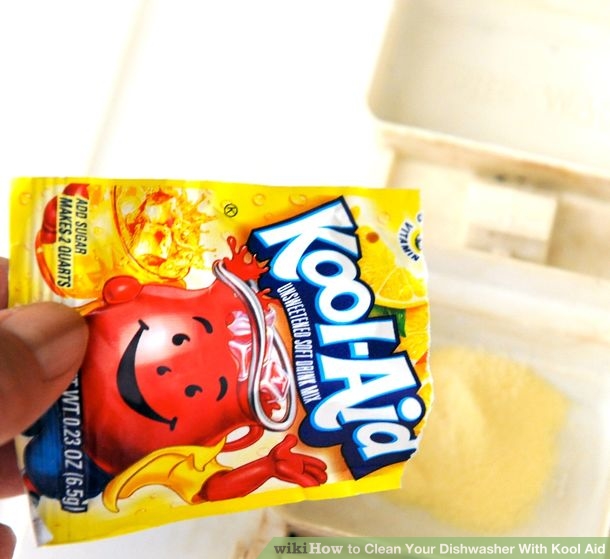 However, before you use your dishwasher to clean other things, clean your dishwasher! There's a few ways to do this, but here are the best ways I've found. One option is to fill a bowl with white vinegar, put it on the top rack, and then run the dishwasher. Another way is to put lemon Kool-Aid in the soap spot and run it. Both eat away at any gunk that may be hiding in your dishwasher, leaving it fresh and clean.
There's no point in cleaning your house if you haven't cleaned the entry mats—you're house will just get dirty all over again! Take a few minutes and take your mats, rugs, and pillows outside. Then just beat them until all the dust and debris is gone!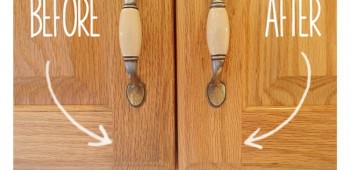 It's really easy for your cabinets to get greasy and grimy, especially if they're near the oven and stove. Make your own homemade degreaser with 1 part vegetable oil, 2 parts baking soda, and a few drops of your favorite essential oils if you want. Then, mix it all together and, with a toothbrush, scrub down the cabinets. Wipe them down with a  cloth and you should be good!
Make sure you clean your vacuum and broom before you start using them for spring cleaning. If you don't do this, then you'll just spread dirt and debris around the house instead of actually cleaning. Empty the vacuum filter and clean out any hair or obstacle in the roller part. Pull any junk out of the broom fibers, too, to make sure it's working great.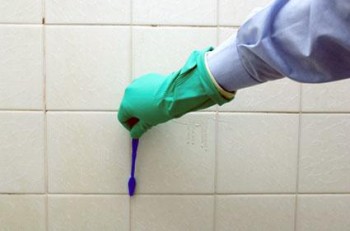 For grout that is looking nasty, here's a great solution. Mix ¾ cup household bleach with 1 gallon of water. Make sure you're wearing gloves and using eye protection when you do this. Then, just scrub the solution into your tiles and it should clean them right out.
Cutting boards can be a nasty harbinger of germs and grime. Deep clean the cutting board by rubbing the cut end of a lemon onto you. For an even better clean, rub baking soda or salt onto the board first and then clean it with the lemon. Repeat until stains are gone or faded.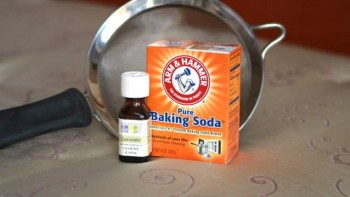 Don't forget to clean your mattress this spring! A super easy way to do this I smaking a mixture of one cup baking soda and whichever essential oils you think smell the best. Using a sifter, spread the mixture on your mattress. Let it sit for about an hour and then just vacuum up! Again, this takes longer than 30 minutes, but most of it just involves waiting.
For tarnished copper or stained chrome, try this idea. For copper, you can make it look new by using ketchup! That's right, ketchup. Just spread the tomato-y goodness onto the tarnished part (use salt if you need a deeper clean), let it sit for a bit, then rub it off. For chrome, rub a cut lemon on the stained spot and then rinse.