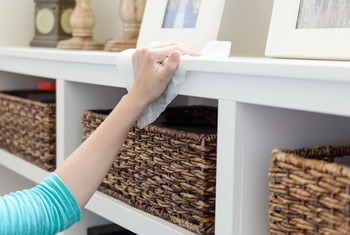 Follow my blog with Bloglovin
Believe it or not, dryer sheets aren't just for doing laundry. There are actually a TON of handy uses for dryer sheets that can help in things from cleaning the car to doing the dishes. Here are just a few of the awesome different ways to use dryer sheets that you would never even guess existed!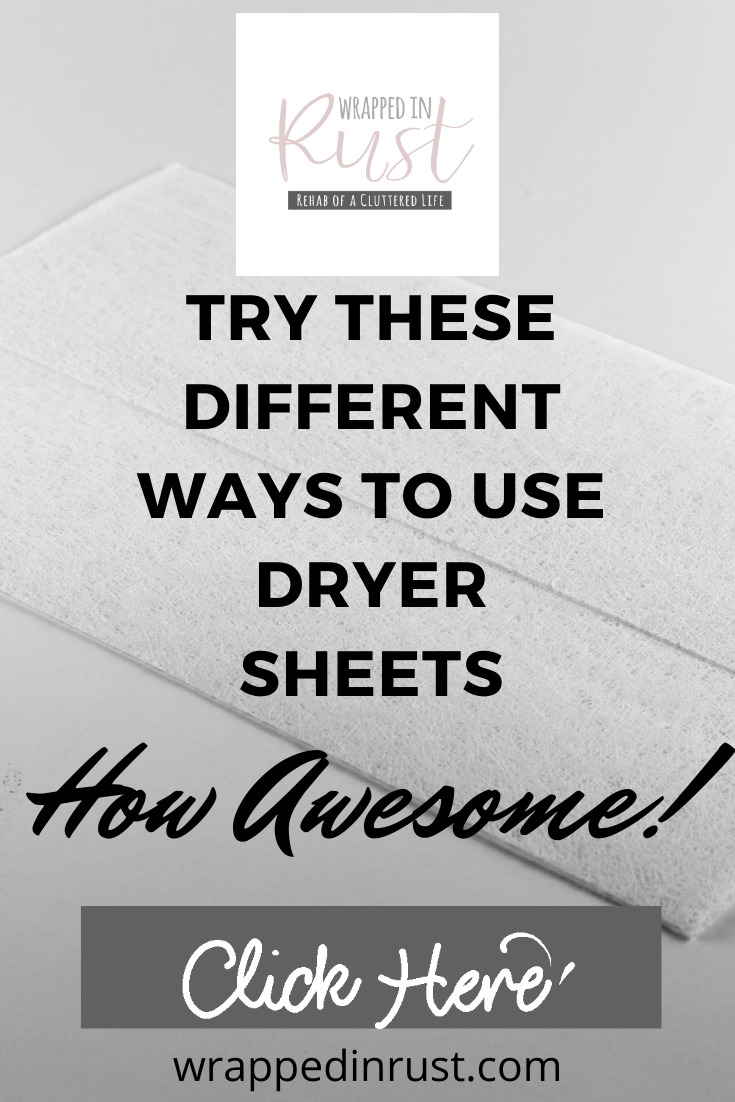 Different Ways To Use Dryer Sheets
Dusting
For areas that always seem to get dusty but are hard to clean, dry using a dryer sheet instead. Places like the blinds, lamp shades, and the TV are perfect for using a dryer sheet. It's a lot quicker and easier than getting out the duster and the dryer sheet picks up nearly all of the dust.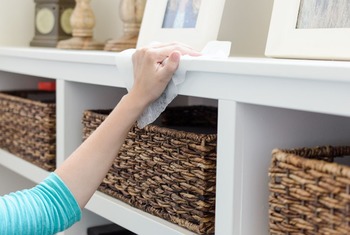 Air Freshener
Use the dryer sheet as an air freshener for your car, your home, or a particularly smelly bedroom! You can stick it in a vent, under a seat, or behind a fan. Just put it somewhere that allows the smell to freshen every corner of the car or room!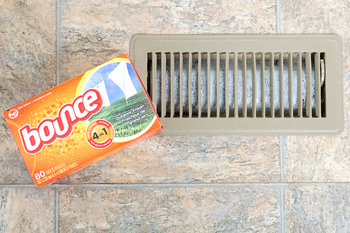 Remove Pet Hair
If you have pet hair all over you, but don't have time to pick it off one by one, then just use a dryer sheet! Rub the sheet on your clothes and the static will pull the hair right off! Plus, it also freshens your clothes!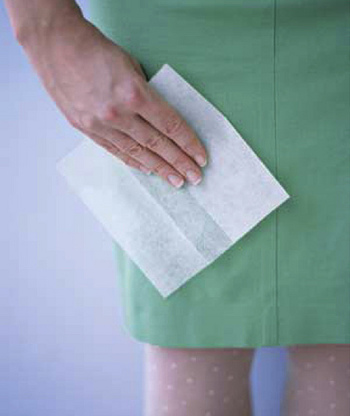 Shoe Deodorizer
Stick a dryer sheet in a pair of shoes that are letting off a nasty smell. The dryer sheet helps freshen the sneakers in no time!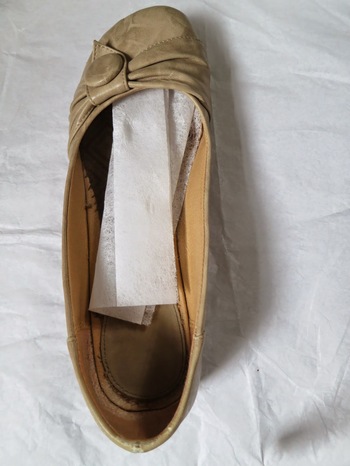 Keep Clothes Fresh
Slip dryer sheets between your clothes in your closet or dresser. This keeps your clothes smelling fresh even if you don't wear them for a few weeks.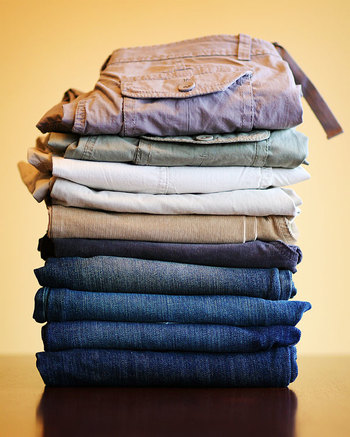 Rodent Repellent
If you have a rodent problem, then try this. Just wad the dryer sheet up and stick it in the places you think the rodents are entering from. Obviously, this isn't a permanent solution, but it can keep the rodents out for a while.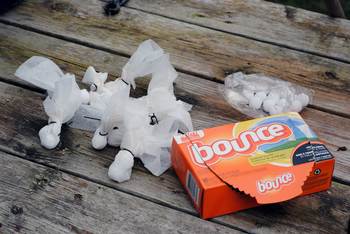 In Vacuum Bag
I love this idea! Stick a dryer sheet or two in your vacuum bag. That way, whenever you vacuum, you'll be sucking up dirt AND pumping out a fresh smelling scent into the room.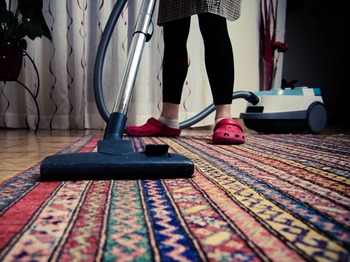 Insect Repellent
Most insects do not like the smell of dryer sheets. Stick dryer sheets under lawn furniture, near windows, or even in your belt loop or socks. You'll smell good and be itch free!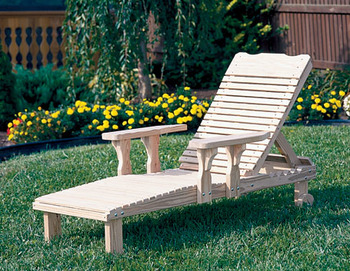 Polish Chrome
Believe it or not, you can actually use dryer sheets to polish chrome! Whether it's the chrome on your car or the chrome faucet, just rub the dryer sheet on it until it shines!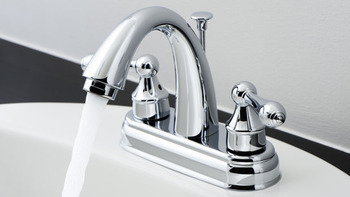 Sharpen Scissors
If your scissors have been feeling a little dull lately, then try using a dryer sheet to sharpen the edges. This is one of the most cleaver and different ways to use dryer sheets. While it's not the best sharpening tool, a dryer sheet can bring your scissors back up to expectations without spending a lot of money.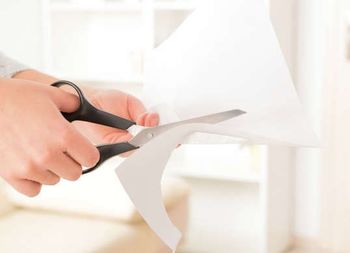 Remove Soap Scum
Soap scum in your bathroom is an easy target with a dryer sheet. Just take a used dryer sheet, get it wet, and then rub away at the soap scum. It should come right off!
Clean Paintbrushes
After a long day of painting, you usually stick the paintbrushes in water and let them soak, right? Well, to make cleaning even easier, put a dryer sheet in the water and, the next morning, cleaning out the brushes should be much easier!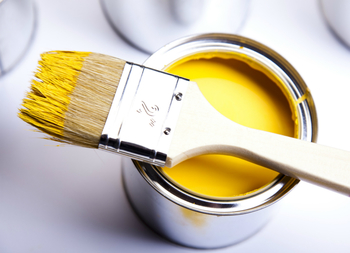 Clean Dirty Dishes
If you have a particular pan or dish that just doesn't want to get clean, then try this idea! Fill it with warm soapy water and put a dryer sheet at the bottom. Let it soak overnight and, the next day, the grime should come right off.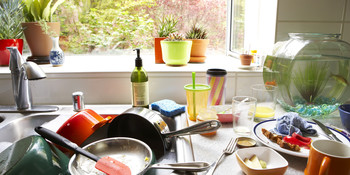 Remove Toilet Rings
Don't settle for those nasty toilet rings just because you can't get them off. Put some rubber gloves on, and then scrub the ring with a dryer sheet or two. The stain should come off rather easily. See, are you surprised yet with the different ways to use dryer sheets?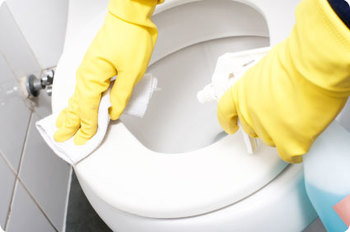 Remove Bug Splats
After a long trip, bug splatter all over the front of your car is often an unsightly consequence. Instead of hosing the whole car down and tediously scraping at the bugs, just use a dryer sheet! Rub a dryer sheet across the splatters and the bugs should come right off without scratching up your car.