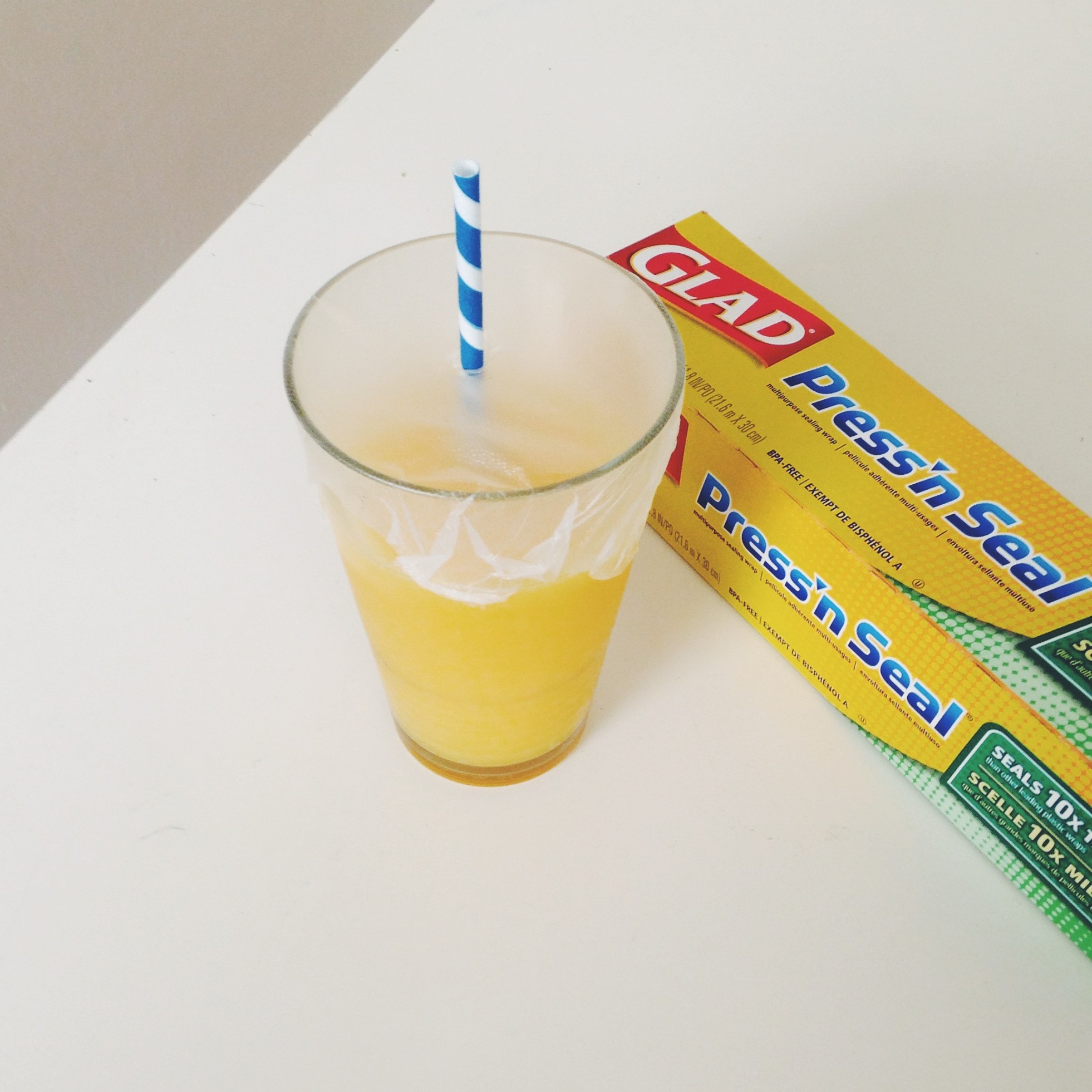 Follow my blog with Bloglovin
Plastic wrap is a kitchen staple, but there are things you could be using plastic wrap for that you probably aren't. Here are 12 ideas I found that will totally change how you see plastic wrap.

We all know that you can ripen your banana's by putting them in a paper bag, but did you know you can keep your bananas fresh longer by wrapping the stems in plastic wrap?! Seriously! Try it out! Thanks for the tip, Good House Keeping!
If you wrap your phone in plastic wrap like they did at Buzzfeed and you can still use the touchscreen while keeping it safe from the elements. You can use this trick while you're running, in the shower, or while you're traveling.
To prevent your bottles from exploding all over your luggage while traveling, wrap some plastic wrap around the opening and put the lid back on. This will stop the liquid from ever getting close to spilling on your favorite pants.
Glad shows us how we can turn any cup into a travel cup with some Press'n Seal Plastic Wrap
. Just line it over the rim of the cup and poke a hole in it!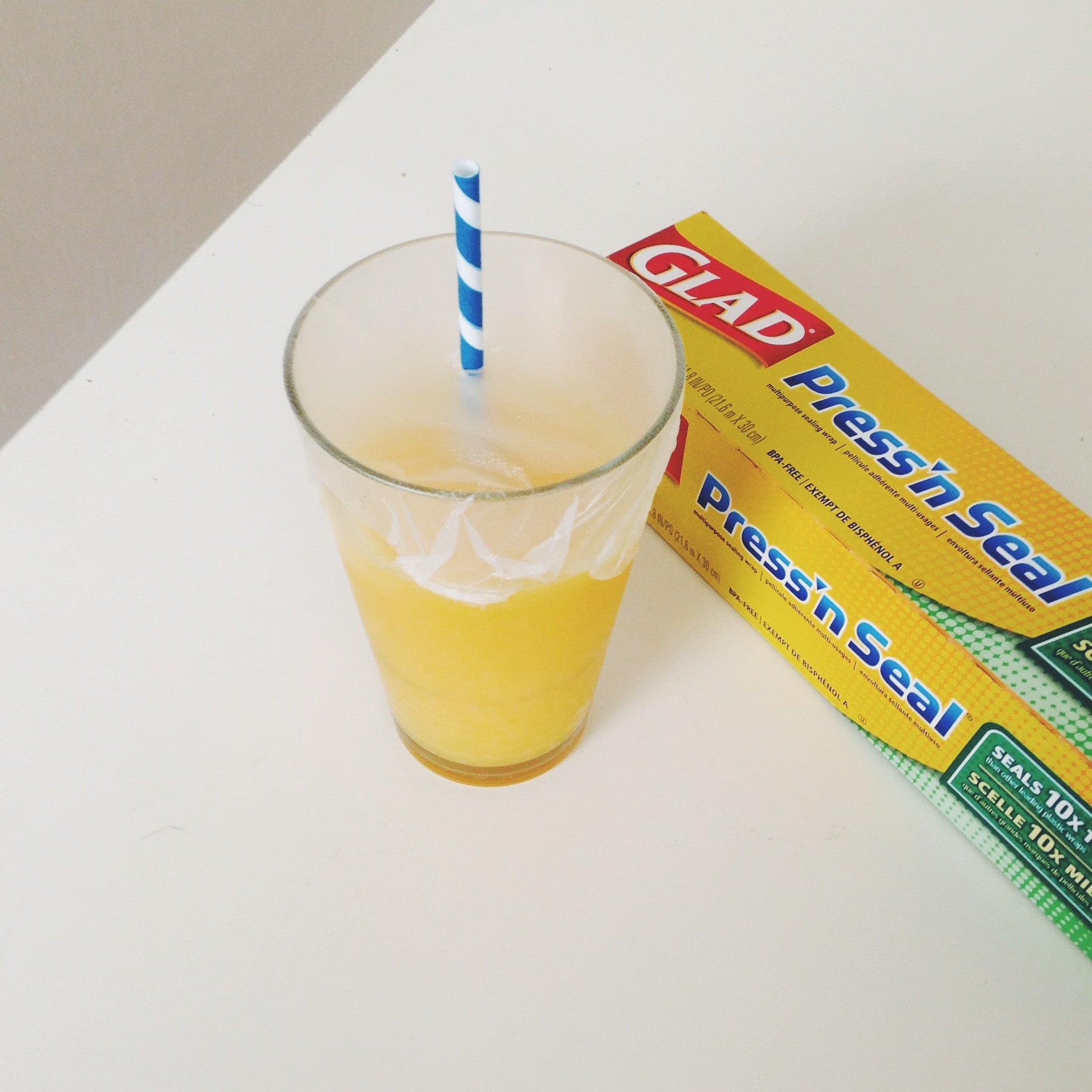 Keep your piping bag clean by wrapping your frosting in plastic wrap before placing it in the bag. Cut the tip off and when your done you can pull it out pretty clean!
Drop Dead Gorgeous Daily shows us how you can use plastic wrap and vaseline

to get rid of blackheads. Pretty cool if I do say so myself!
Fine Gardening shows us how to keep those seeds you just planted evenly moisturized by covering the pot with plastic wrap. It literally is that easy.
For me the summer is the best and the worst. It's the worst because of all the fruit flies that congregate around that delicious fresh fruit I love to eat. Kids Activities Blog shows us how to use some plastic wrap and a cup to make an easy fly trap.
One Crazy House  gave us the idea to cover your fridge shelves with plastic wrap to make for easy cleaning if something accidentally spills in there.
Cosmopolitan shows us the most amazing traveling hack. Wrap your jewelry between two layers of plastic wrap and it can keep them separated and untangled.
Freezer burn is bad, but when your ice cream gets freezer burned that's just criminal. Solve that by wrapping your ice cream in plastic wrap. Take the lid off and press the plastic wrap tight to the surface of the ice cream to avoid it getting frosted.
Family Handyman showed us that plastic wrap can work in a pinch if you need to protect something from paint. You'll need to tape the edges down, of course, but it will work in a pinch!