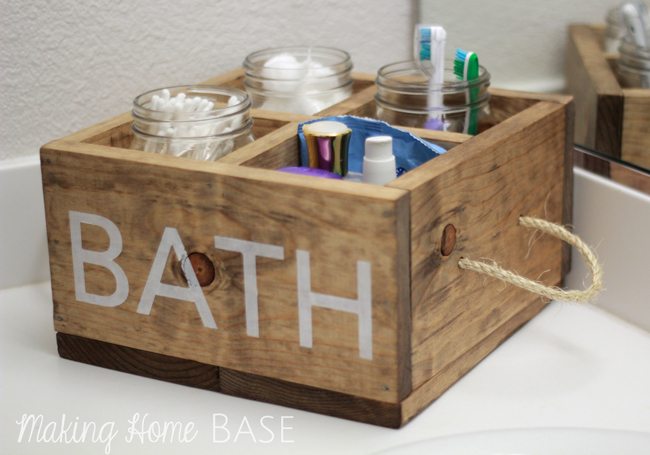 Follow my blog with Bloglovin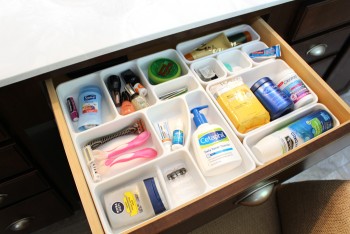 You can't have an organized bathroom without getting the drawers in order first. And I mean all of them, not just some of them. Invest in some great drawer organizers that look great and keep things organized.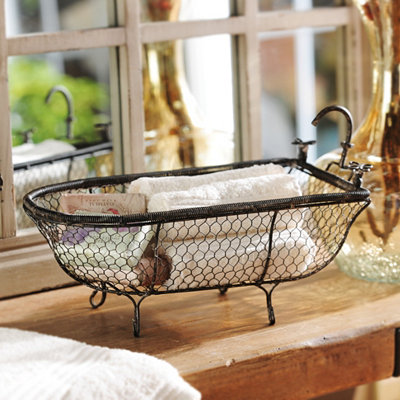 If you have the counter space, then get a cute basket for your towels. This can be extra body towels, hand towels, or just decorative towels.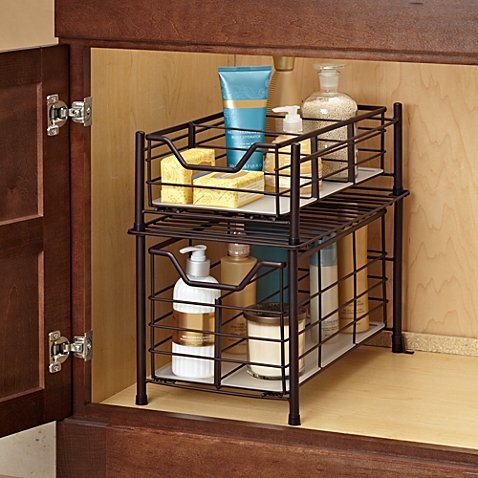 Keep the things under your sink as organized as the rest of your bathroom by getting bins. Have pretty much everything stored in a bin so there's on free items roaming around.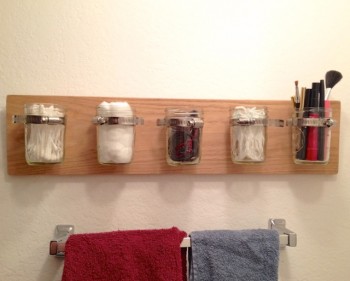 I love how cute this idea is! Take a pallet of wood or two and attach Mason jars to them! Now you have a rustic little bathroom organizer to store cotton swabs, beauty products, toothbrushes, or whatever else you want.
These tiered counter trays are not only cheap, but they're incredibly helpful. They let you utilize your vertical space without creating clutter.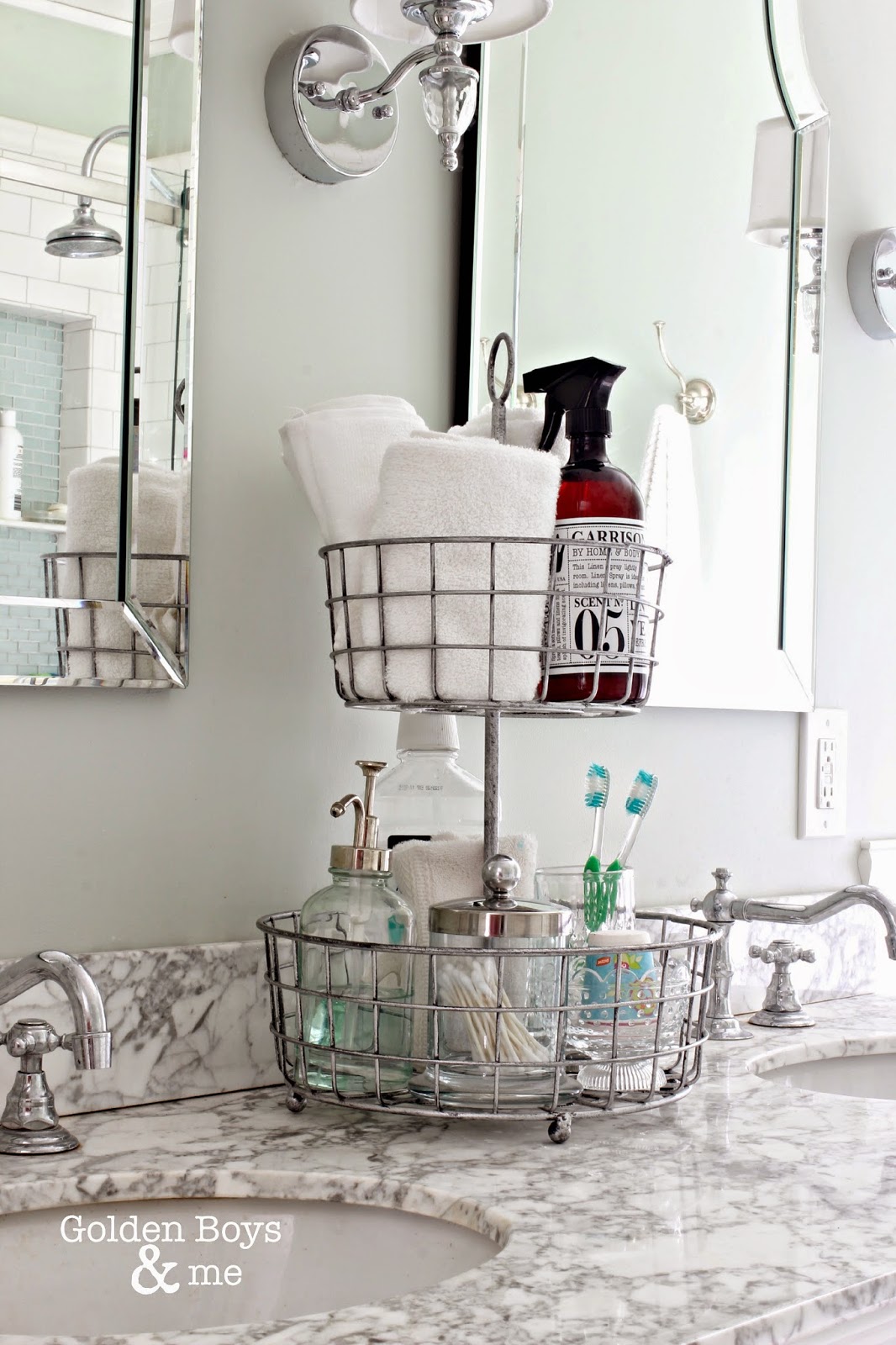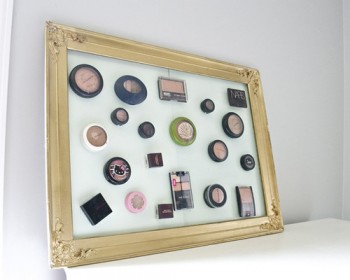 Turn an old picture frame into a great makeup organizer! Just install pegboard or something on the inside for storage and you're good to go.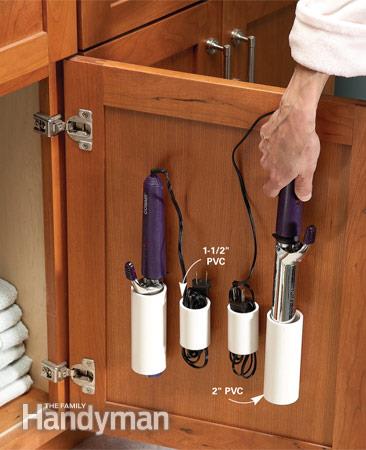 Attach some sort of holster to the inside of your bathroom cupboard below the sink to store your hair dryer, straightener, etc. You can get an actual holster or make your own out of PVC pipe.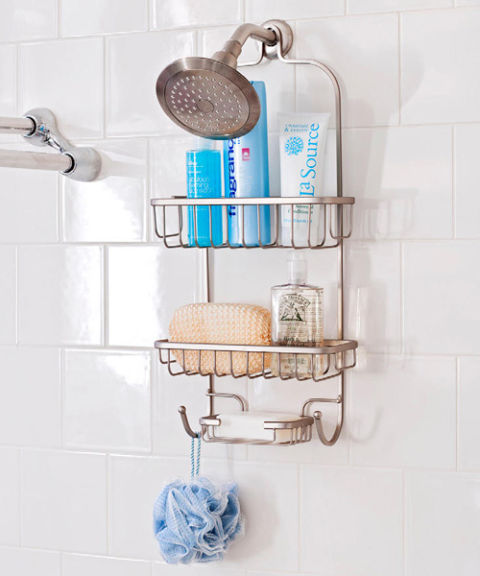 Showering can be a nightmare when you have to teeter the soap on the edge of the tub and make sure everything stays in its place. Invest in a cute and durable shower caddy that slides right over the neck of the showerhead.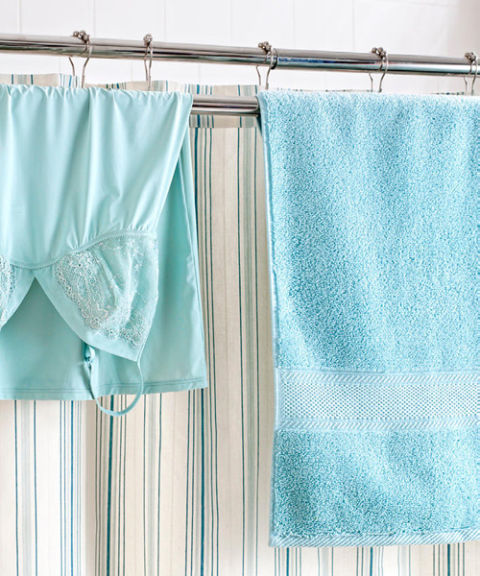 I love this invention! It's a shower curtain that duals as a towel rod! You can dry your clothes or hang your towels without them being on display for everyone to see!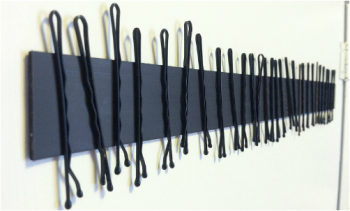 Make a magnet strip that lets you store your bobby pins without ever having to lose them ever again! Attach it to the wall or somewhere nearby, and you're good to go.