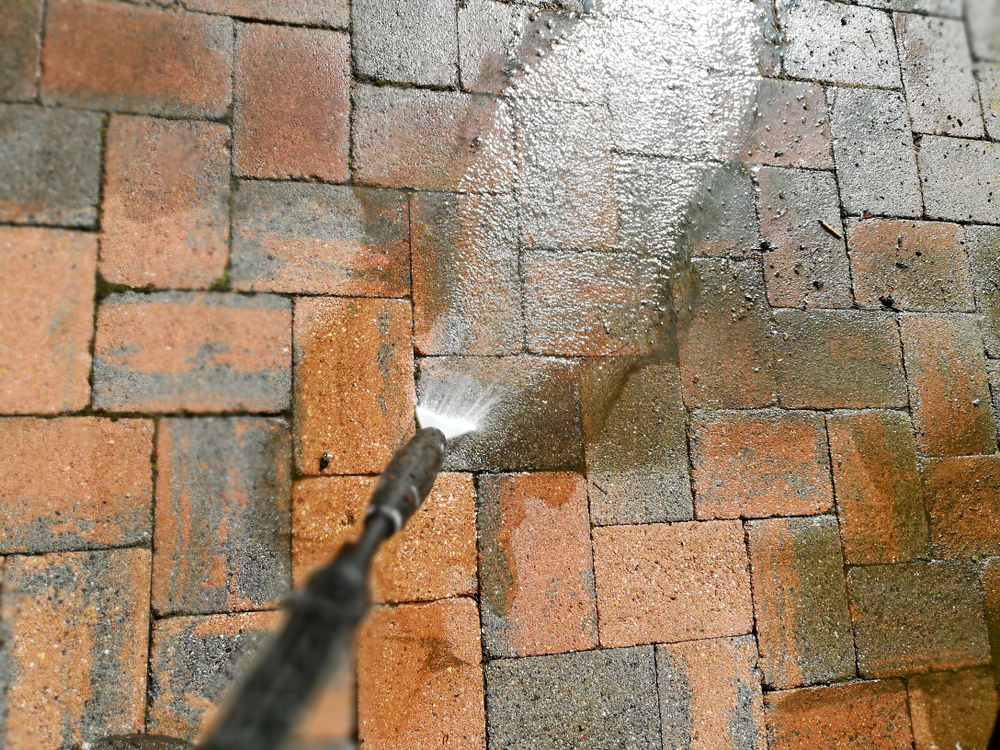 Follow my blog with Bloglovin

Is it time to clean your exterior brick? Whether the brick is on the side of your home or paves a patio or driveway, there's a right way to clean brick. Let's talk about how to clean brick. I'll outline the tools you need, and the steps to take. Here we go!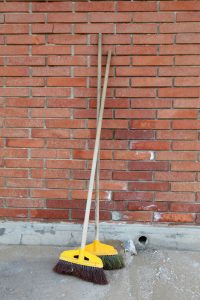 Tools:
A tarp
A shop vac or vacuum with a hose attachment
A garden hose with a sprayer attachment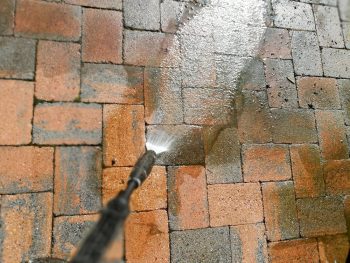 Pre-cleaning:
Check the daytime temperature and conditions.The optimal temperature to clean brick is at least 50 degrees Fahrenheit on a cloudy day.
Use the tarp to cover surrounding plants, windows, etc., and protect them from runoff of cleaning solvents.
Use the garden hose to thoroughly wet the brick.
Allow the brick to dry before continuing the cleaning process.
Bleach or Muriatic Acid?
If your brick is primarily affected by mold, mildew and moss stains, bleach is the cleaner of choice. Household bleach works well for this purpose! Use one tablespoon of bleach per one gallon of warm water. Wear rubber gloves, and use either a natural or synthetic bristle brush to apply the bleach solution to the brick in 2-3 foot sections. Keep a spray bottle of water handy. If the bleach begins to dry on the brick while you're working, use the spray bottle to rewet the brick. Doing this prevents the bleach from staining the brick. Use the hose to thoroughly rinse the brick before proceeding to the next section.
Muriatic acid is industrial strength, and is best for brick that is stained by rust, soil or old mortar. Be especially careful to use rubber gloves and wear safety glasses and a respirator if you use muriatic acid!
Fill a large bucket with 1-2 gallons of water and then add 1 1/2 cups of muriatic acid to the water. It's important to add the acid to the water, and not the other way around. As with the bleach solution, use a brush to apply the muriatic acid to a 2-3 foot section of brick and work it into the mortar and brick, moving from top to bottom. Let the acid sit on the brick for the time listed on the bottle. Now use the hose and sprayer to thoroughly rinse the acid off the brick before continuing to the next section of brick.
Once you have clean brick, keep up the appearance of your brick between cleanings with a power sprayer. Rinse the brick off once or twice per year to prolong the time between more thorough cleanings.