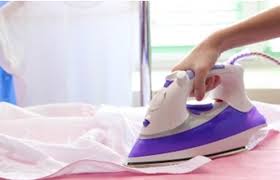 Follow my blog with Bloglovin

I don't know anybody who loves to iron. Around here, I actually avoid it as much as I can and let my husband iron his own shirts (he's a big boy, right?). But if you do like to iron, or are forced to do it regularly, you might want to take a look at your procedure. There are several things you should definitely avoid doing when ironing.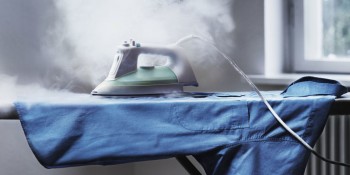 1. Using Too Much Heat
Make sure to use your iron's guidelines, and even take it down a notch from there. Use the lowest setting that's still effective. On fabric blends, use your more delicate settings to preserve the condition of the fabric. Also pay primary attention to the clothing label if it has specific instructions for ironing.

2. Ironing Too Dry
Use your iron's spray feature to dampen as you iron. This helps release wrinkles faster. The steam burst delivers moisture and heat super fast for extra wrinkle-tackling power.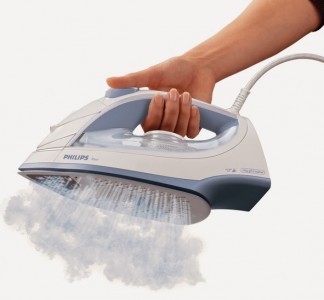 3. Using the Wrong Water
Distilled water usually isn't necessary unless you iron is many years old, or you have super hard water (in that case you can mix 50/50 tap water and distilled). For most of today's irons, tap water or filtered tap water is just fine. Might as well not have to buy something extra, unless your iron's manufacturer has specific recommendations for the type of water you should use.

4. Using a Dirty Iron
Some fibers can melt (see #2) and stick to your iron, as can spray starch. After ironing with starch or fabrics prone to melting, clean the plate with a baking soda paste after it cools, or a cleaner meant specifically for irons.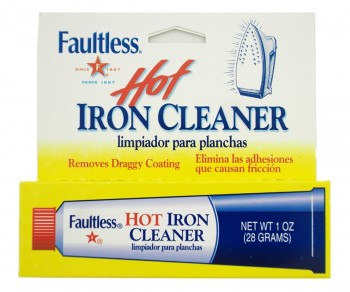 5. Storing Your Iron Full of Water
You should always empty the water reservoir when you're through ironing. Storing your iron with water in the tank can let it seep into other components or discolor the plate.