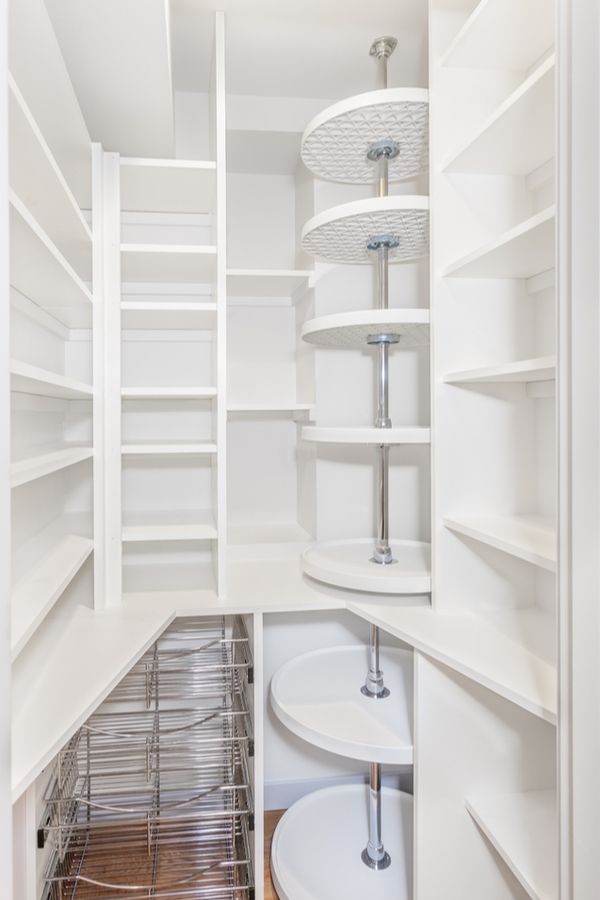 Follow my blog with Bloglovin
You may have a kitchen pantry design that is walk-in. Or your pantry space may be a wall of kitchen cabinets. If you're really lucky you may even have a butler's pantry. Whatever you've got, to get the most out of the space you need the best kitchen pantry design ideas out there. Here are some of our favorites!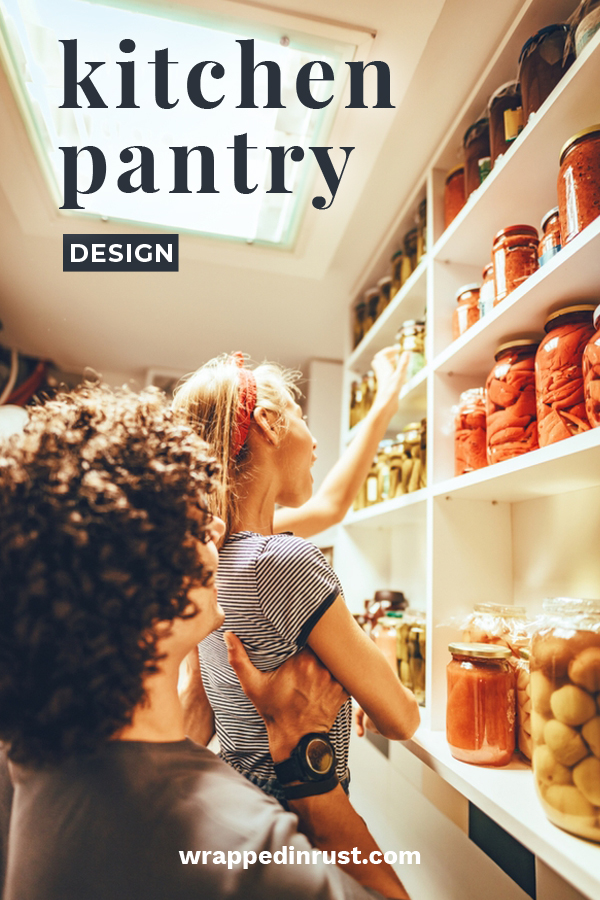 Kitchen Pantry Design Ideas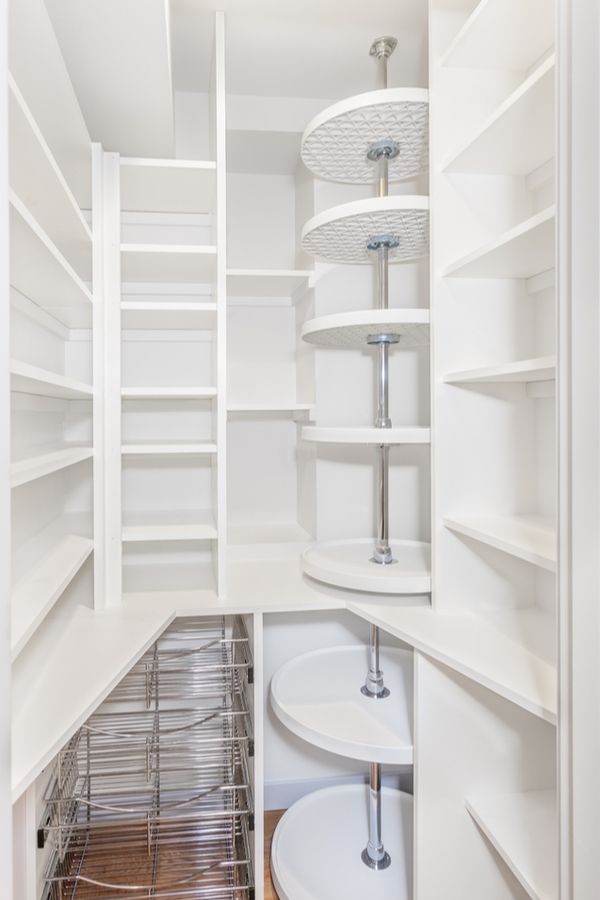 Pantry Design With A Plan
A walk-in pantry is only as good as the tools you use to keep it organized. So start with a plan for organization that will work for you and your needs. We love the floor-to-ceiling Lazy Susan in the corner of this pantry. It's a well thought out design that is so handy for spices and baking needs.
The wire baskets in the bottom of the pantry pull out for easy access to things like potatoes or onions. A genius design trick!
Kitchen Pantry Design With No Wasted Space
In any pantry, space comes at a premium. Whatever your kitchen pantry design, be sure there's no wasted space. This kitchen pantry shows how even the corners can work for you, if you design it right. The shelves here are not too deep, so there's easy access to every inch of these fabulous corner shelves!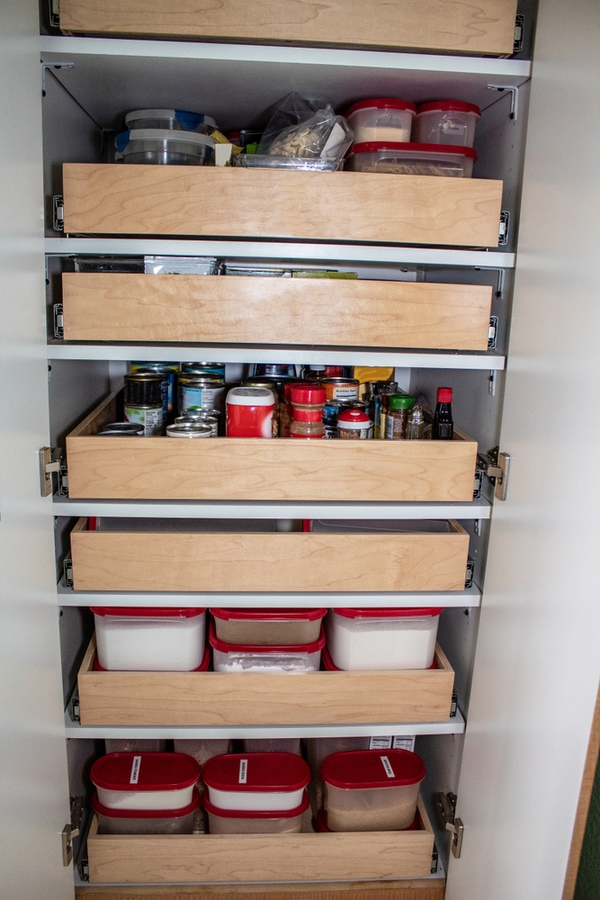 Pull-Out Shelves For The Win
If your kitchen pantry is a wall of cabinets devoted to pantry space, you'll definitely get the most out of it by using pull-out shelves in the design. Without the ease of pull-out shelves, the access to the back of the cabinet is iffy. Pull-out shelves are what make a pantry wall amazing!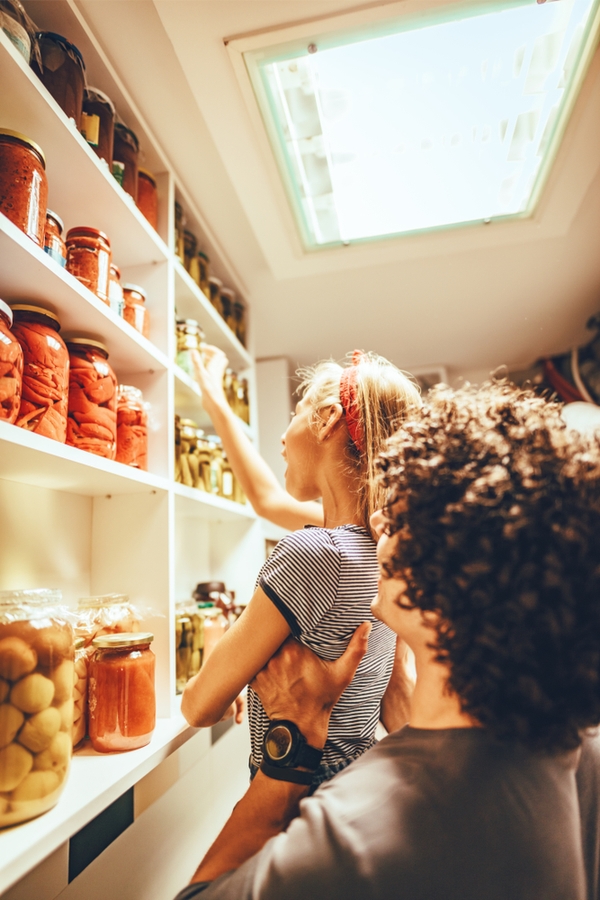 Light It Up
Without adequate light, a walk-in pantry or butler's pantry is harder to organize and use. We love that this pantry has great lighting! Don't forget about the need for adequate lighting in your kitchen pantry design.
This space also shows the impact of organization. Clear glass jars and regular rotation help you stay on top of what you've got before it goes bad.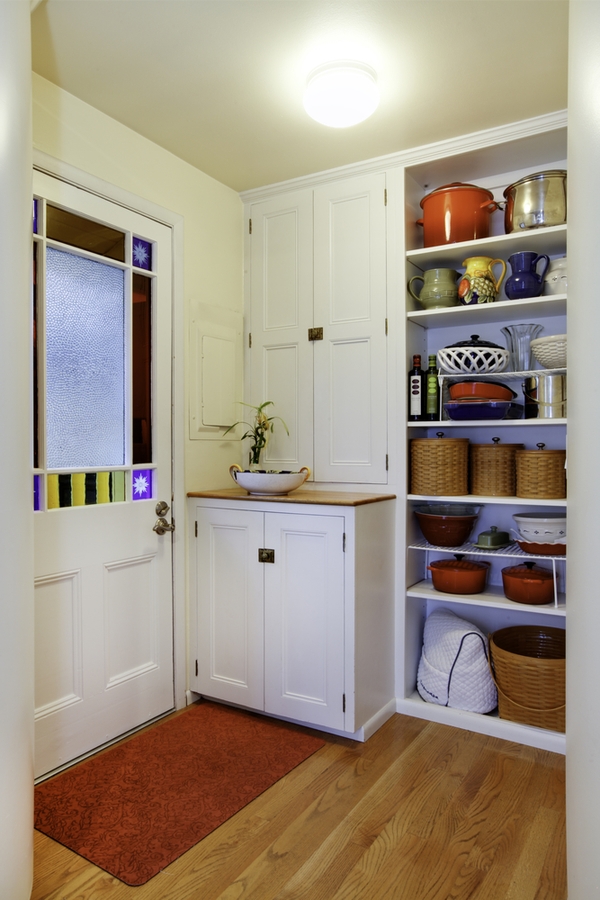 Kitchen Pantry Design In A Small Space
If all you've got is a small corner of your kitchen for pantry space, you can still make the most of it. Built-in cabinetry and well-organized shelves make all the difference. Here are 10 organization tricks to make a small pantry feel much bigger.