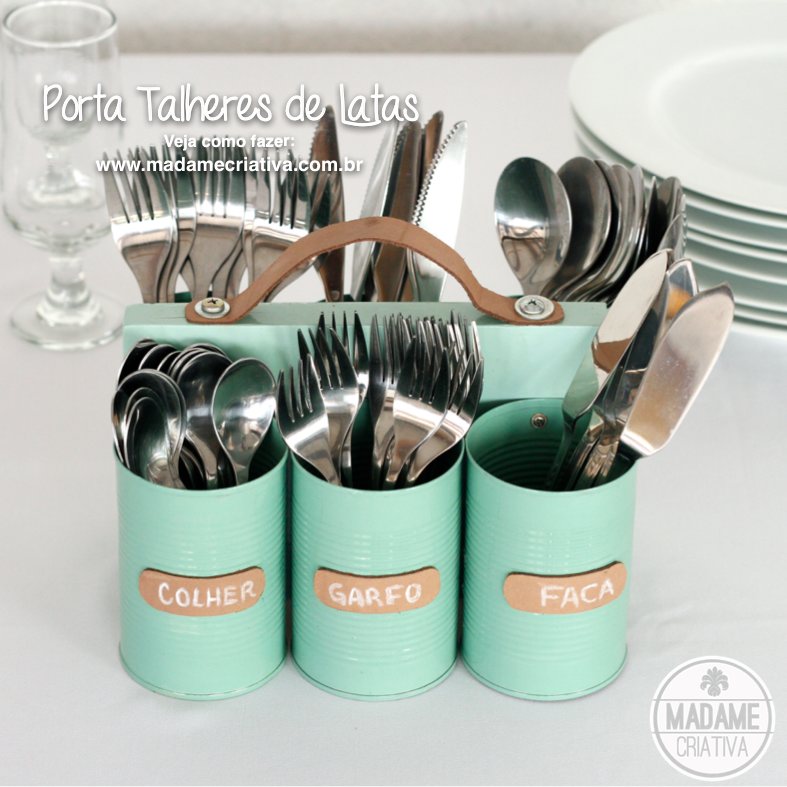 Follow my blog with Bloglovin

Doesn't it seem like a shame to throw away a perfectly good tin can — especially a big one? Yes, you can and should recycle them; that's a good thing. But you can also UPcycle those tin cans in your own home by using them for all kinds of organizing projects. So if you've ever felt just a tiny bit weird about throwing those cans away, here are several ways to put them to good use.
1. Hairbrush Holder
Look how nifty! Cut both ends off the can and cover it with cute contact paper, washi tape, or spray paint. Use a Command strip to stick the can to the inside of your bathroom vanity and slide your hairbrush right in. No more cluttered counter or drawers full of hair!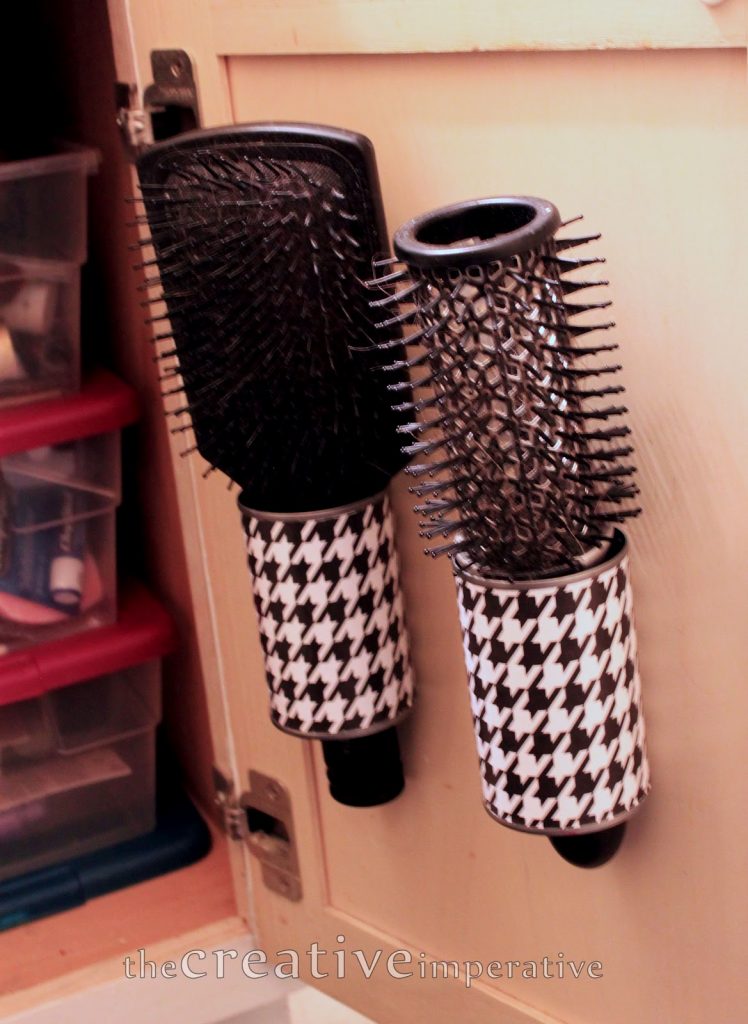 2. Towel Organizer
This is a great idea for reusing those larger cans. Attach them to a board and cover or paint them. You can store one rolled towel in each can.
3. Ribbon Wrangler
Got ribbon lying around for wrapping, sewing, and crafting? With a large tin can and a couple of small tools, you can keep your ribbon neat and untangled.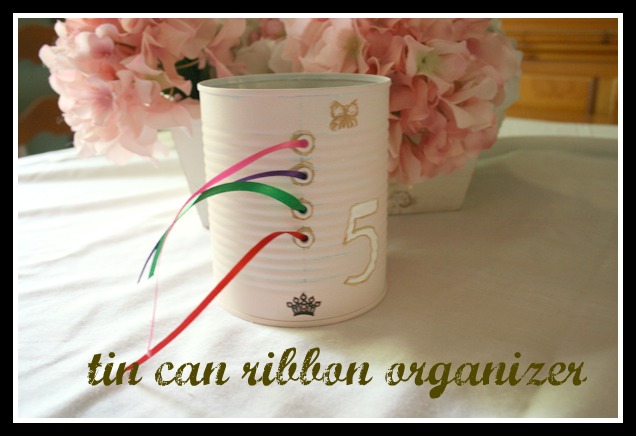 4. Cutlery Caddy
You can make this adorable caddy for cutlery that works great for picnicking or entertaining. You just need 6 tins cans, a piece of wood, and a leather strap for a handle.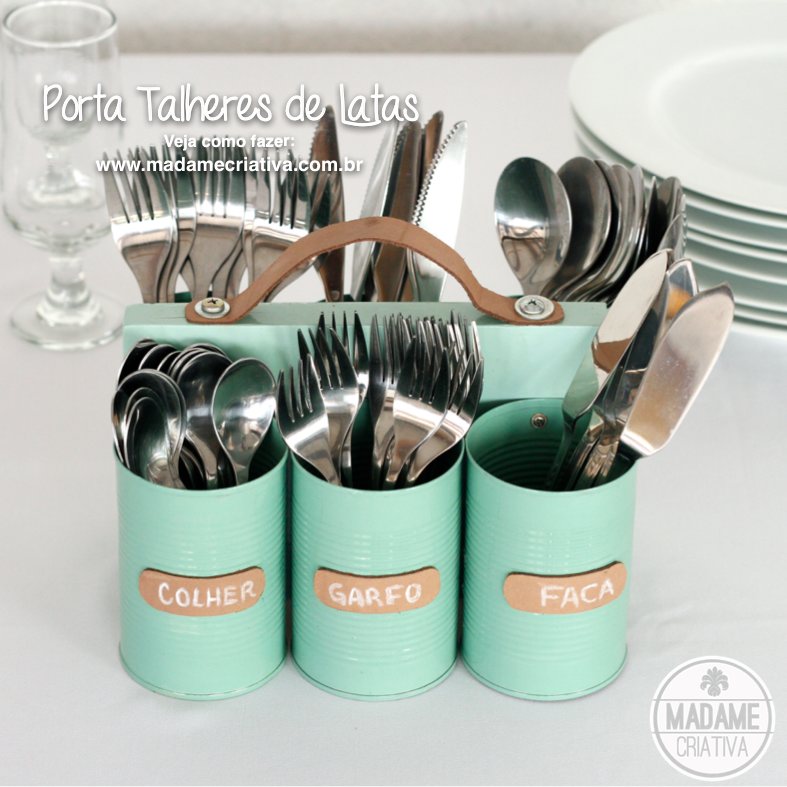 5. Desk Duty
Need to keep things neat and tidy at work or in your home office? A couple of average-sized cans and a couple of tuna cans are easily transformed into a desk organizer.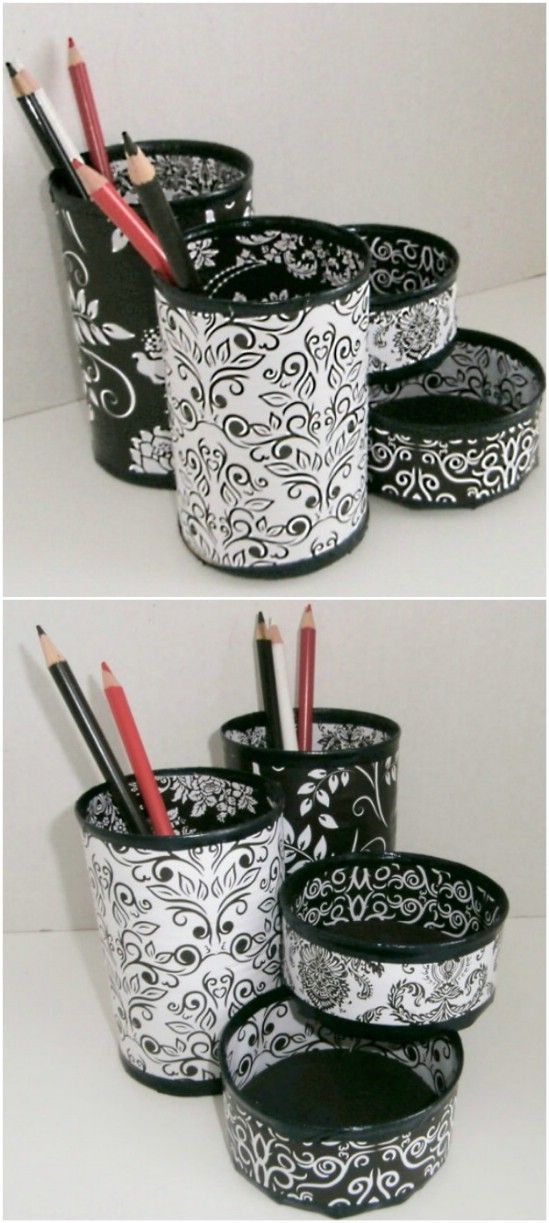 6. Line 'em Up
With a towel bar, tin cans, and S-hooks, you can make this cute and handy organizer for art supplies, office necessities, nuts and bolts, and more. Now that you've got some handy organizers, isn't it about time you did some decluttering?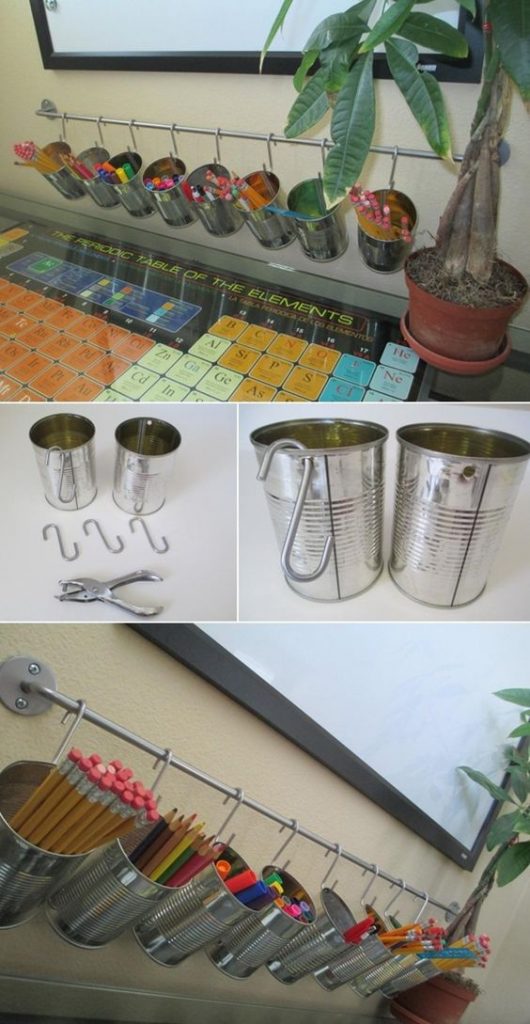 I found all of these tin can organization hacks and tricks from the following websites and bloggers:
Hairbrush Holder:
http://thecreativeimperative.blogspot.com/2012/02/hanging-hairbrush-storage-from-tin-cans.html
Towel Organizer:
https://diy-enthusiasts.com/diy-home/bathroom-organizing-ideas-tin-cans/
Ribbon Wrangler:
https://cupcakesandcrinoline.com/2012/08/13/ribbon-organizer-recycled-tin-can/
Cutlery Caddy:
http://www.madamecriativa.com.br/posts-recentes/porta-talheres-com-ala-feito-com-latas-madeira-e-couro
Desk Duty:
https://www.pinterest.com/pin/115686284158932310/
Line 'em Up:
https://www.pinterest.com/pin/AWrRY3ByXaW8VVLKVrrQ_pbZ_RXh7LYE-_PgGtNDQYaAQBXEJS4aIow/