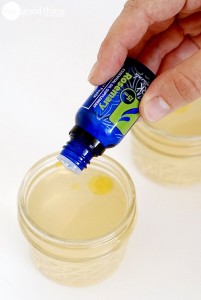 Follow my blog with Bloglovin

There's nothing like walking in your front door to a pleasant-smelling home. Especially if you're having guests, the way your home smells says a lot about you. Air fresheners can make your whole home smell great, but they can get expensive. Besides that, many people have health concerns about the chemicals used. The good news is, making your own air fresheners is fast, easy, and healthy. Here's how!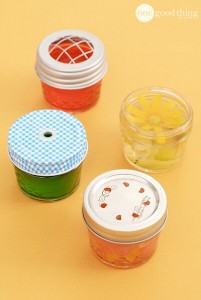 What You'll Need
1. Heat-safe containers
2. Food coloring (optional)
3. Silk flowers for decoration (optional)
4. 1 cup water or liquid potpourri (check the ingredients on this if you're worried about chemicals)
5. 2 envelopes unflavored gelatin
6. 20 drops of your favorite essential oils, if you're using water
7. 1 Tbsp. salt
Step 1:
In a small saucepan, heat 3/4 cup water or liquid potpourri, plus the salt. When the salt is dissolved, stir in the gelatin slowly, until gelatin dissolves completely. Don't add it too fast, or your air freshener could end up with clumps. Keep stirring to help with this.
Step 2: 
Remove the pan from the heat. Add the remaining 1/4 cup of water or liquid potpourri, then stir until well mixed. Then, pour the mixture into your desired containers. The number of air fresheners you get will depend on the size you choose.
Step 3: 
Now it's time to add your essential oils (if you used water as your liquid) and stir. We recommend starting with 20 drops, but you can use more or less according to your preference. Then, you can add drops of food coloring or silk flower petals to dress them up. This is especially fun if you chose glass containers. Let your air fresheners cool to room temperature and enjoy!
Note: You may choose to use a lid or not. A lid will help keep your gel from drying out, but you'll need to poke some holes to release the scent. Once you know how to make these, you can experiment with different scents and blends. Citrus and rosemary work well together, as do basil and florals.