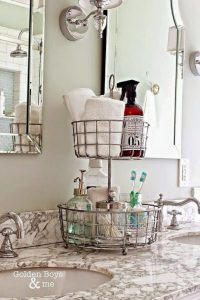 Follow my blog with Bloglovin

If you have a small bathroom, chances are your counter space is a bit limited. You probably have a lot of things you'd like to keep handy, but you just don't have the space to do it. Or perhaps you just like keeping that space clutter-free. Whatever your reasons, there are plenty of creative ways to essentially double the size of your bathroom countertop — without buying a new one.
Look for a tiered basket that matches your bathroom decor, whether it be rustic, retro, or luxe. These baskets have a small footprint on your countertop, but they can hold a lot. From lotions and cotton swabs to toothpaste and makeup, you'll basically create space for everything.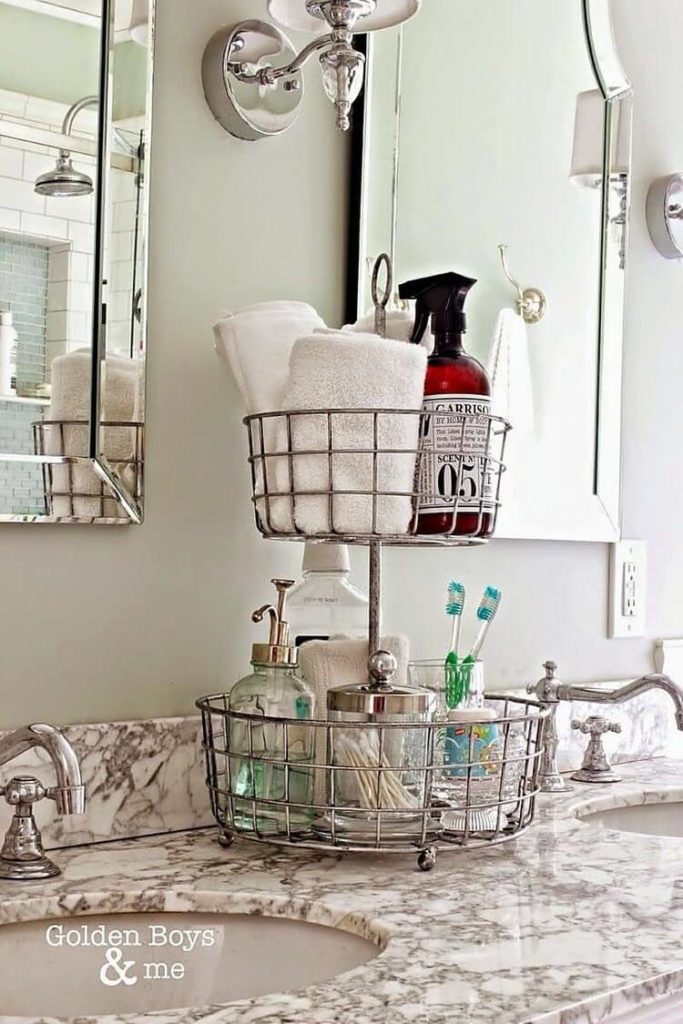 2. Large Candle Holders
Big candle holders from the dollar store — especially the kind with a stem — can be used to hold small items and keep clutter off the counter.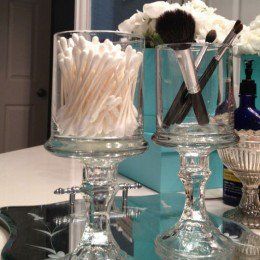 3. Wall-Mounted Makeup Holder
Any time you can create extra storage, you're freeing up counter space. This DIY solution is simple to make, and can keep things like makeup and toiletries off your counter. You will need a few mason jars–get them for cheap here! 
4. Hang Hair Tools
Most of us aren't using the inside of our vanity doors for anything. But with a few cheap Command Hooks, you can hang your styling tools and other items right inside.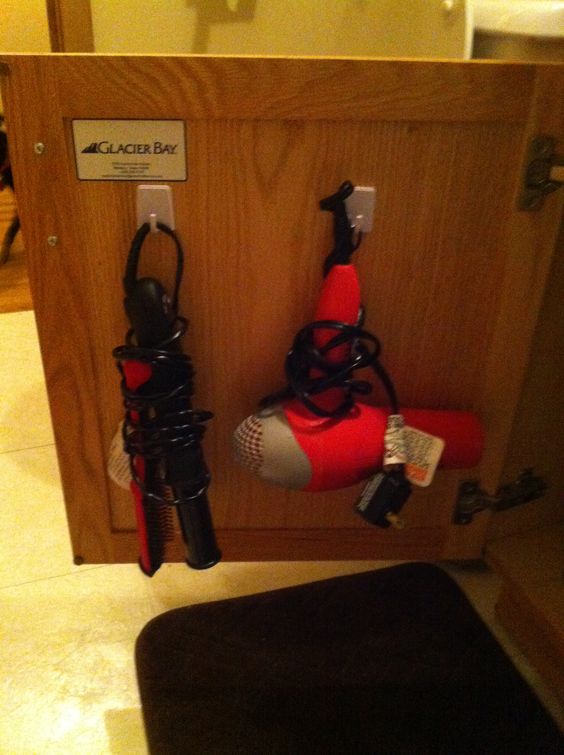 5. Wall Shelves
A few simple wall shelves mounted on the wall next to your vanity not only look great, but hold all kinds of little things that clear up space on your counters and in your drawers.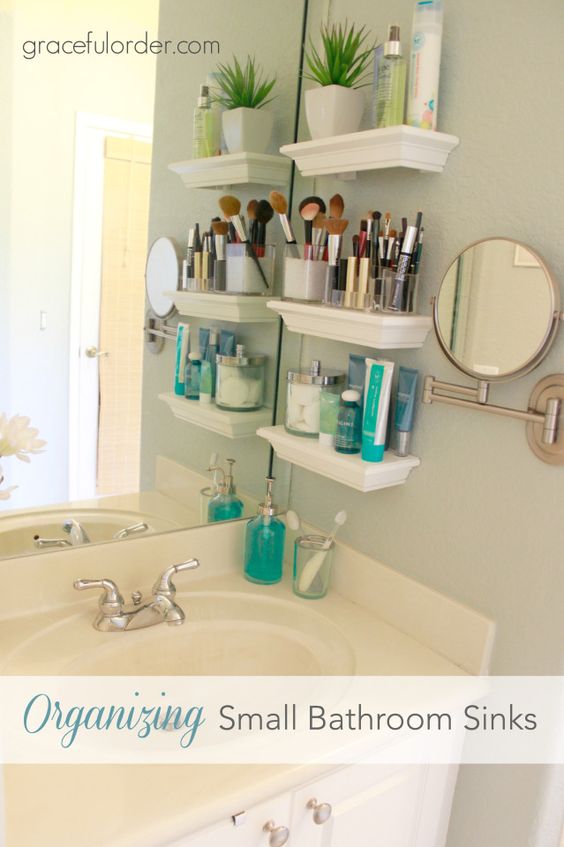 6. Door Pockets
A simple shoe hanger can be cut down to fit on the inside of your vanity. If you like, you can just hang the whole thing on the back of the door to hold shampoo, styling tools, makeup, and a lot more.