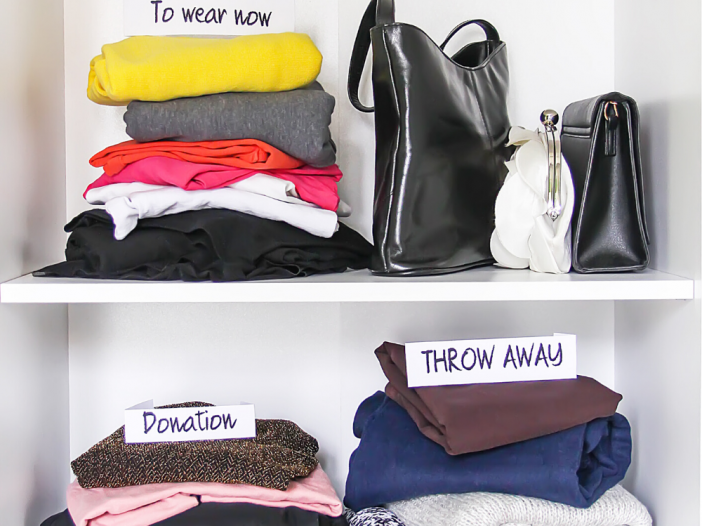 Follow my blog with Bloglovin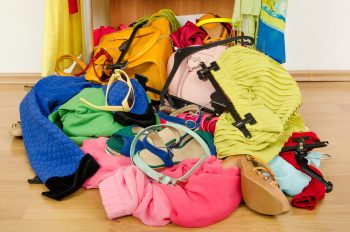 Does this closet scene look a little too familiar? If the bottom of your closet ever looks like this one, I'm here to help! It's time to learn how to declutter your closet.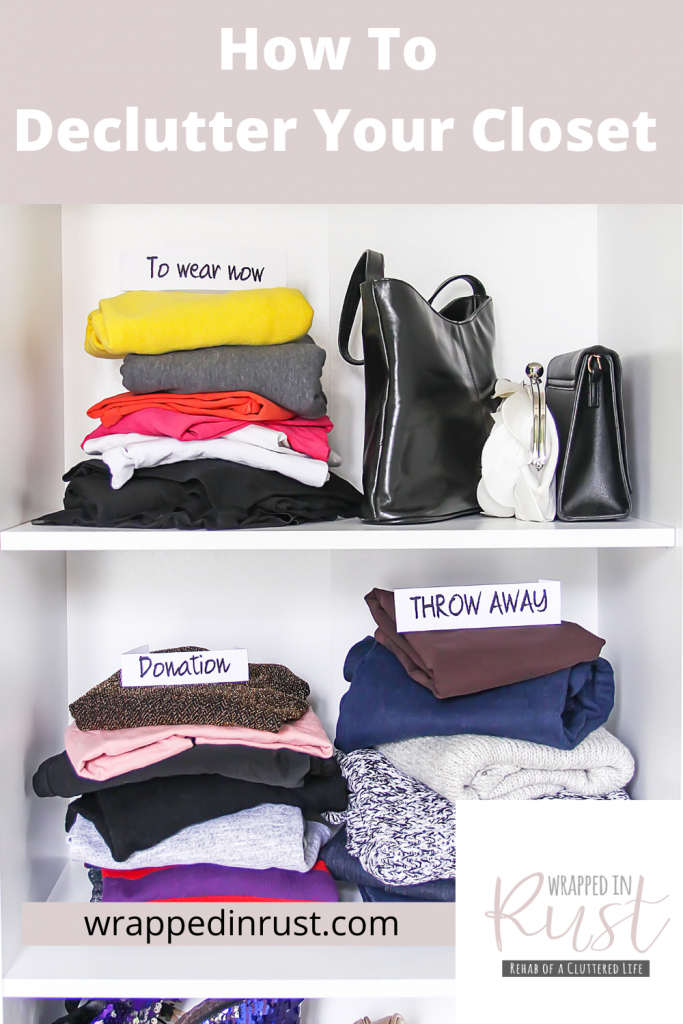 Closet organization can definitely be intimidating. It's easy to look at the mess and get hung up on this seemingly overwhelming task. Today's post has some tips & tricks to help you organize your closet once and for all. Stick around and see how closet organization can be easier than you think.
Organizing
Ever wonder if there's an easier way to organize all those beautiful scarves you love to wear? There is! Just tie them around a hanger.
You can fit as many half a dozen on one hanger. Now they'll be much easier to see and find because they won't be in a heap on the floor, or crammed inside a drawer.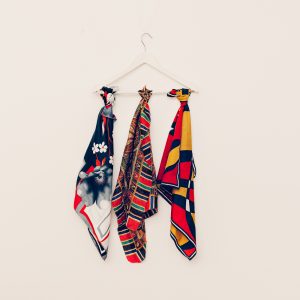 How To Declutter Your Closet: Ideas
To conquer the inevitable shoe clutter that loves to take over the floor of your closet, try a handy DIY project. Install two or three long shelves along the bottom third of your closet. It's easy to do, and provides a permanent spot for your shoes to reside. No more shoe clutter!
The next tip might seem crazy, but professional organizers swear by it. Use coordinating hangers for your closet. There's nothing like the look of streamlined hangers when your closet is organized. It's proven to help motivate you to keep the closet organized.
For example, use wooden hangers for slacks and skirts and group them together. Use white hangers for business blouses, blue hangers for casual shirts, and pink for dresses. This way you will always know what section of your closet to look for a needed item.
Donate
You've probably heard it before, but it can't be said too many times. Donating old clothes is something you should do on a regular basis. You shouldn't keep every item of clothing you've ever bought! Especially if it doesn't fit, is no longer in style, or you really don't like it. Any of those conditions should be an automatic donation.
Every 6-12 months, you should go through your closet and ask yourself this question, "If I were looking at this sweater/blouse/dress in a store right now, would I still buy it?" If the answer is no, get rid of it. Someone who can use it will surely thank you!