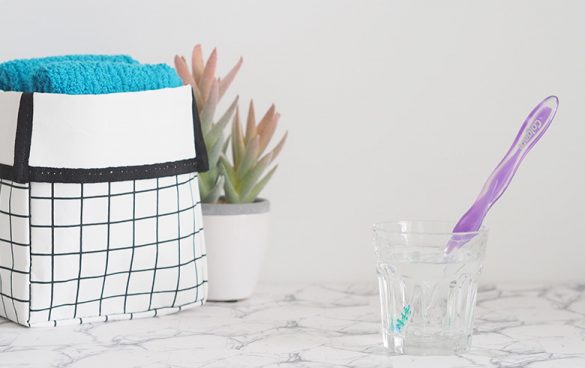 Follow my blog with Bloglovin

You probably don't think about cleaning your toothbrush much — until something happens to make you think it might be necessary. After all, they're your own germs, right? However, if you or someone in your household has been sick, it's probably a good idea to try and disinfect that toothbrush so they don't get re-exposed to the nasty bug. Here's how to get the job done right; it's super easy!
1. The Soak
As soon as the sick person in your household gets better, time to disinfect their toothbrush with an antibacterial solution that's safe for toothbrushes. In fact, it might not be a bad idea to give everyone's toothbrush the same treatment when someone gets sick — especially if there's a shared bathroom or toothbrush holder.
Soak the toothbrushes in vinegar or germ-killing mouthwash for a few hours, and this will get rid of most of the germs and viruses that could be lurking there. You could also use hydrogen peroxide.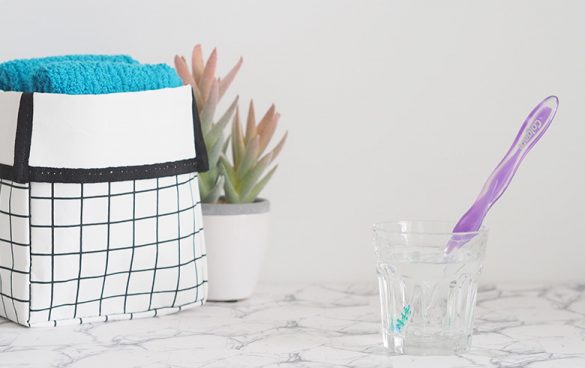 2. The Rinse
After the soaking phase is complete, time to rinse your toothbrush in the hottest water your tap can dish out. Or, you can take it a little further and actually dip it in boiling water — which would also kill germs — for about 10 seconds. Whichever you choose, make sure your rinse is complete. Especially if you used vinegar to disinfect, you probably don't want to be brushing your teeth with that.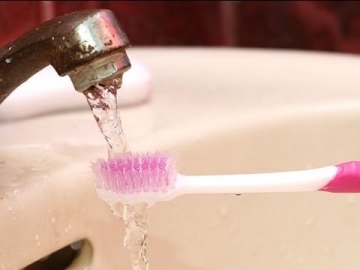 3. The Drying Phase
Whatever you do, don't store your toothbrush in a closed container or upside-down in a toothbrush holder that won't let it dry completely. Moisture is the enemy here, because if your toothbrush is allowed to stay wet, it will harbor bacteria growth.