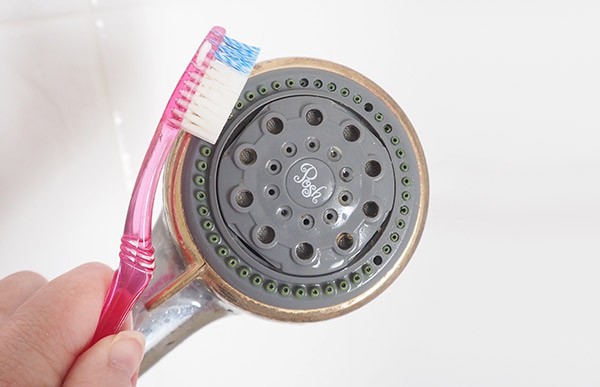 Follow my blog with Bloglovin
A dirty shower head can lead to stinky water, poor water pressure, and uneven water distribution. Depending on how blocked your shower head is, there are different approaches that you'll want to take. However, most of them overlap with each other quite a bit. Here are some great and easy ways to get your shower head back to new!

Vinegar
This is probably the easiest way to clean your shower head. All you need is some vinegar, a baggie, and either tape or some sort of twist tie. Simply fill the bag with vinegar and then wrap the bag around the shower head. Tape it so that it's sealed and stays hanging on the shower head. After about an hour, remove the baggie and your shower head should be clean and fully functional again!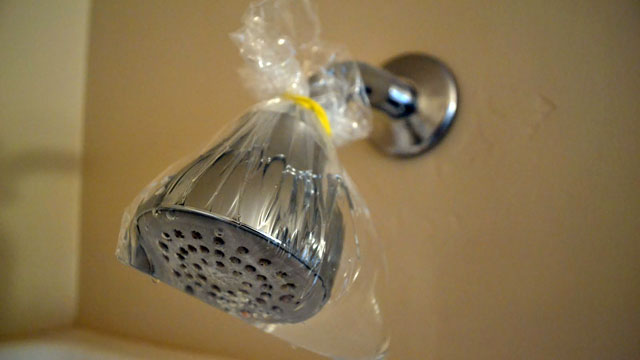 Toothbrush
This method is most effective if your shower head has rubber nozzles on it. Take a toothbrush and gently scrub up and down on the shower head. This should loosen any dirt or minerals that are stuck in the holes. If needed, scrub with vinegar to be even more effective.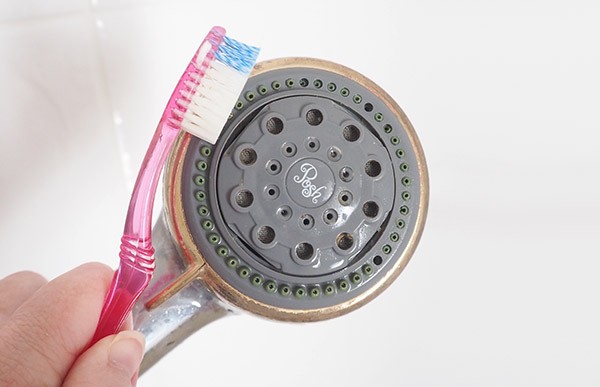 Remove the Shower Head
If your shower head is having real issues and the vinegar or toothbrush approach isn't working, then you may have to remove the entire shower head. Do this with a wrench and take special care not to do any damage. Follow the next step to clean it properly.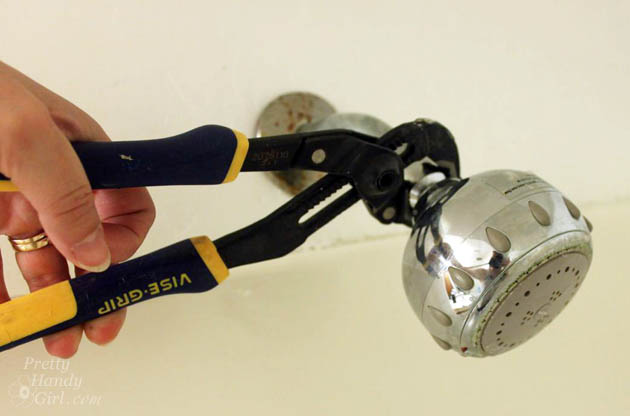 Clean and Reattach
Once removed, run the shower head under hot water, and do your best to scrub and clean any parts that look clogged or dirty. When finished, reattach it to the pipe.