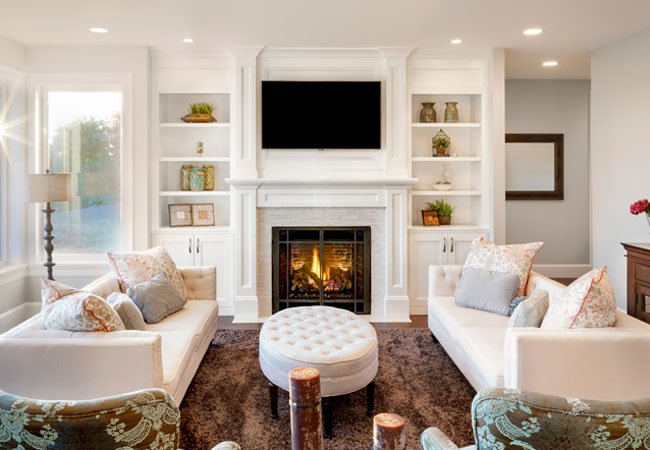 Follow my blog with Bloglovin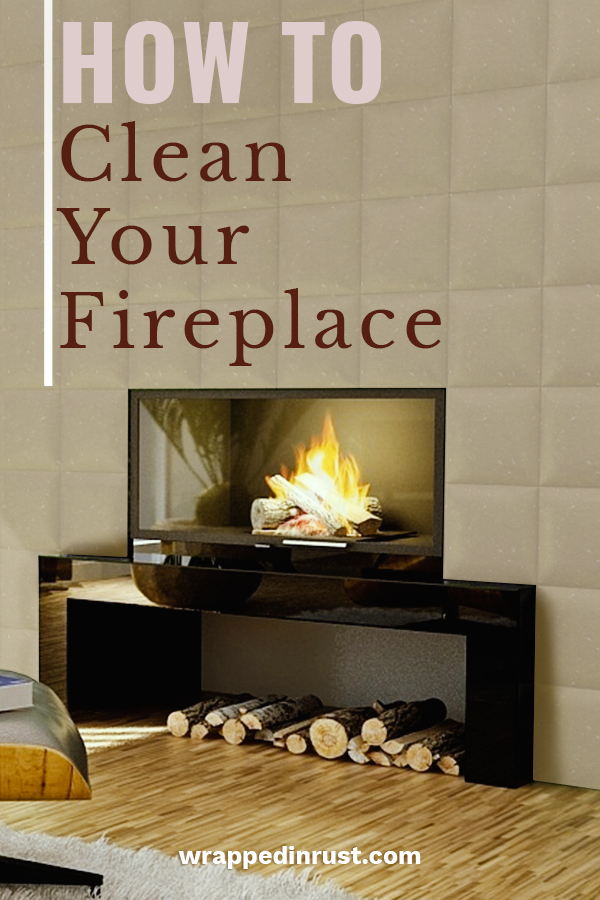 How often do you clean your fireplace? Not very often? I bet we can guess why — because it's a royal pain, right? Cleaning your fireplace can be a time consuming, dirty job, but somebody's gotta do it. If that somebody is you, here is how to get your fireplace clean with less time and less mess.
1. Protect
For this job, you'll definitely want an apron, and you'll also want to lay a tarp or other protective material over your floor in front of the fireplace. Before you begin though, you need to wait at least 24 hours after burning a fire.
2. Remove Logs and Ashes
Donning a pair of rubber gloves, remove any leftover logs and tinder and place them carefully on the tarp. Take the grate out. Reserve any logs that are still burnable, and throw away any that are badly burned and charred. Grab a handful of used coffee grounds and sprinkle them over the ashes to minimize the mess (you've got some of those from this morning, right?). Then take a hand broom and sweep the interior floor and wall of the fireplace. Don't forget the screens, too! Scoop the ashes into a disposable pan or dustpan, and dump it all in the trash. Go ahead…take it right to your outside can if you like.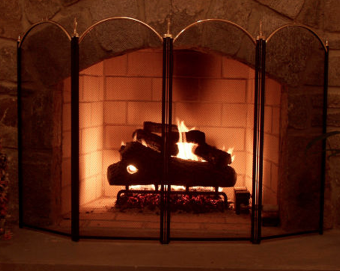 3. Clean the Soot
For soot, spritz some water onto the walls and floor of the fireplace. Follow this up with a hearth cleaner if your bricks are less than 50 years old. Use a scrub brush to scrub away the soot, then dry with a soft cloth. If the inside of your fireplace is iron, spray it with a hearth cleaner, wipe, then rinse by spraying with water. Dry the inside with paper towels. For marble or stone interiors, spray the sooty residue with water first, then use mild dishwashing soap on a damp cloth to clean it up, and then dry.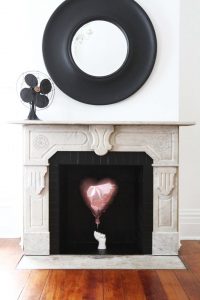 4. Polish Grates and Doors
If your fireplace has glass doors, use hearth cleaner on the front and back. Spray it on one panel at a time, then wipe the cleaner off before it dries. For your tools and grates, lay them on the tarp and use the same cleaner, wiping them down with paper towels.
Now that your fireplace is clean, you can carefully gather up the tarp and take out the trash! Now be sure to get your chimney inspected and cleaned regularly!