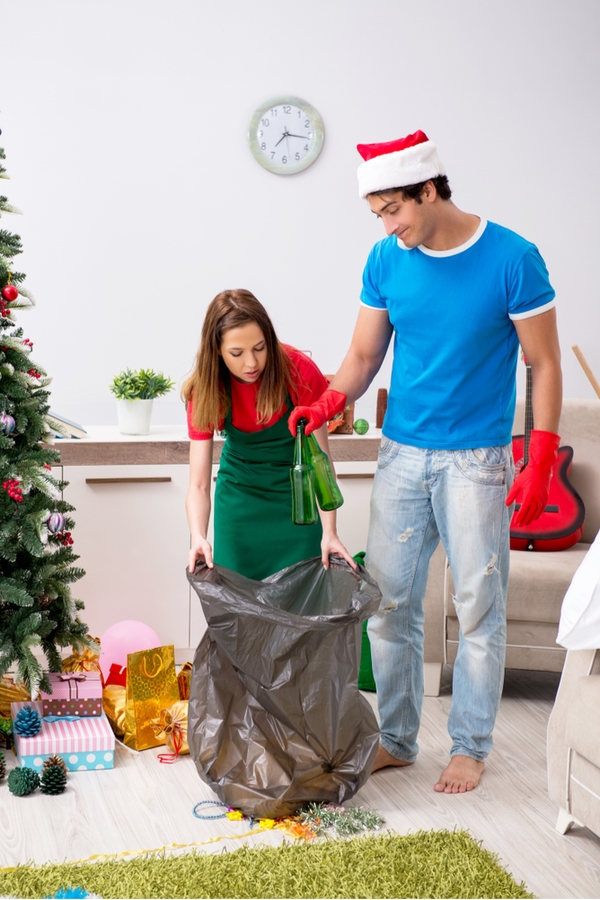 Follow my blog with Bloglovin
The last thing you want on Christmas day is to wade through the Christmas morning chaos all day long! So we have solutions to help you stay ahead of the Christmas morning chaos so you can enjoy the day with your family. All you need is to have a good system in place. Are you ready to find out what that system is?
How To Clean Up Christmas Morning Chaos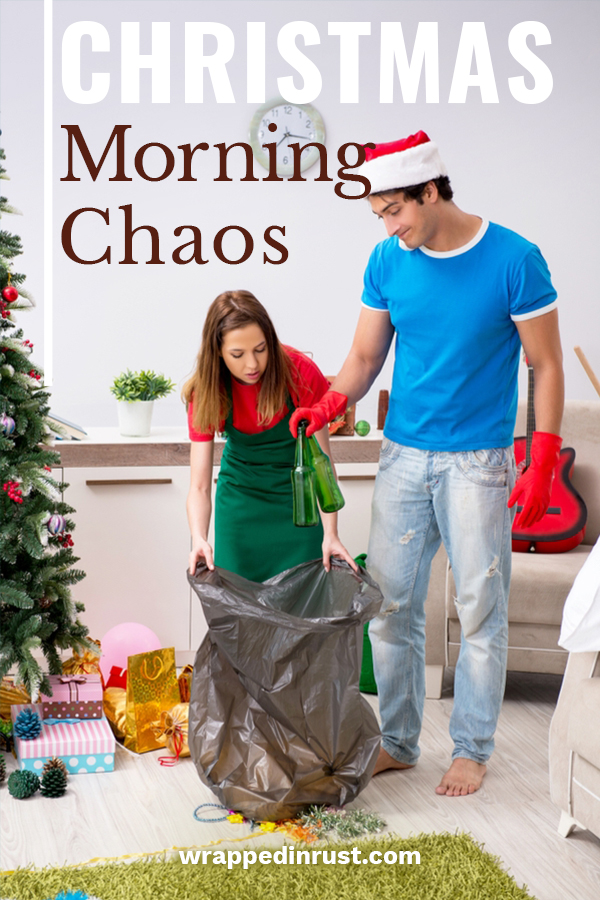 Be Prepared
The best way to stay ahead of Christmas morning chaos is to be prepared before it starts. Make sure you have a trash bag at the ready to toss used wrapping paper into. If you like to save all those bows, boxes and gift bags, have a large box or plastic tote ready to collect those things as gifts are opened.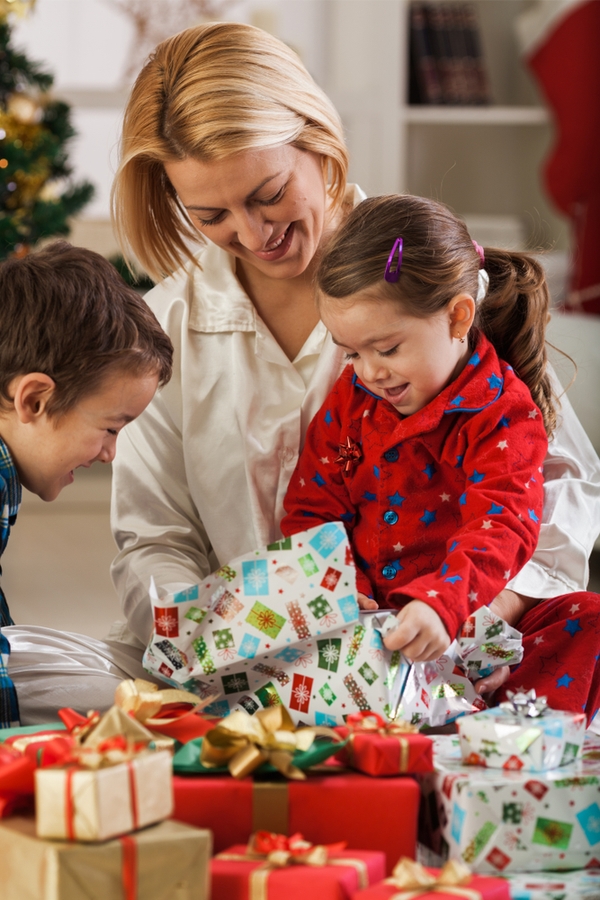 Start With A System
Rather than allowing the kids to run pell-mell into Christmas morning, start a system for opening gifts. Make the morning last longer and have more meaning by having everyone take turns opening gifts. That way, everyone gets to see and enjoy all the gifts given and received. And then you can pick up used wrapping paper as gifts are opened, instead of letting it clutter the floor. Pick up the bows, boxes and gift bags as gifts are opened, and stash them in that plastic tote.
Once all the gifts and toys are opened, take the trash bag outside. Put the saved bows and boxes in storage until next year. Now none of it will clutter up the rest of your day!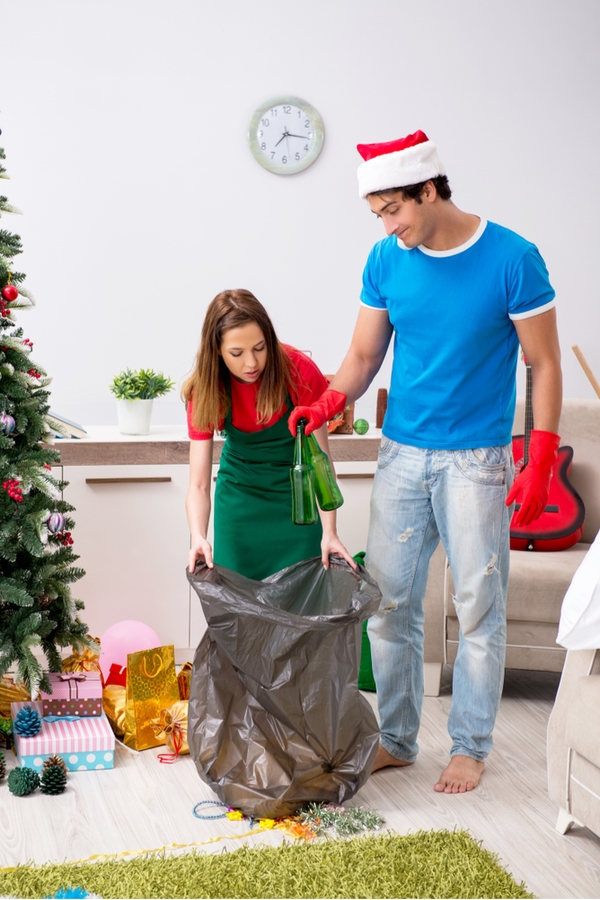 Assign Spots For Gifts
A notorious cause of Christmas morning chaos is all the gifts and toys that cover the floor. But if you assign each child a spot for their gifts to live for the next day or two, you can avoid this mess entirely! Assign each child a place under the tree, or in a corner of the family room, or even in their own room to keep their new toys and gifts. Make it a rule, and you won't have to worry about stepping on new toys as you move through the house.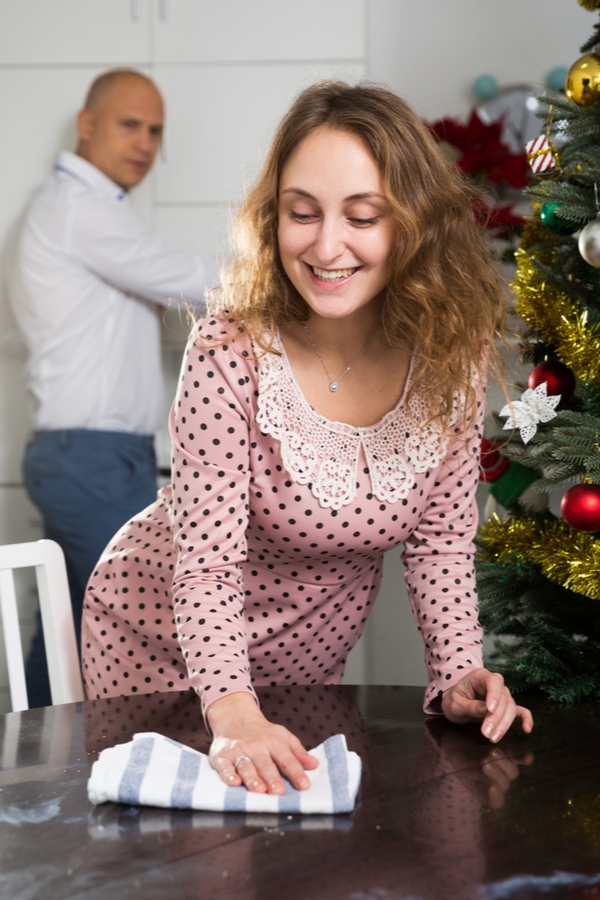 Now that you have a system for Christmas morning, Christmas morning chaos is much easier to control! Staying organized is always a great way to reduce holiday stress.