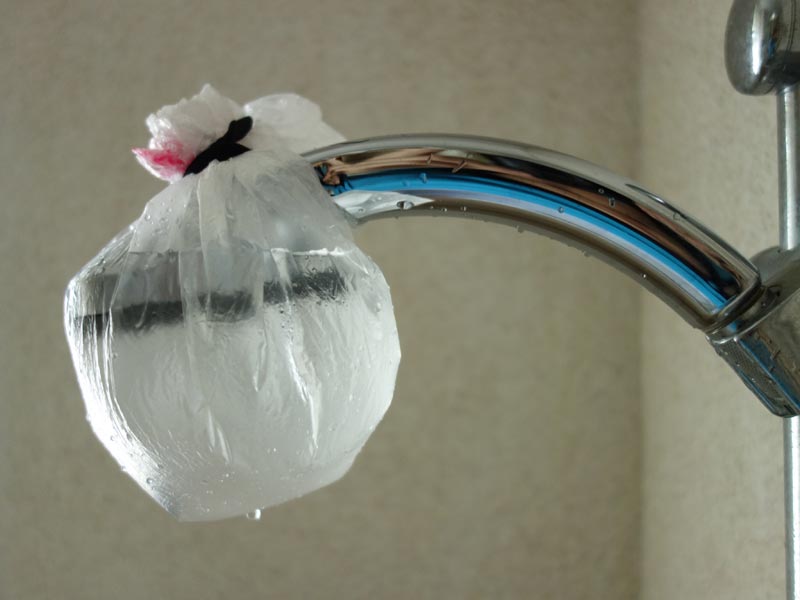 Follow my blog with Bloglovin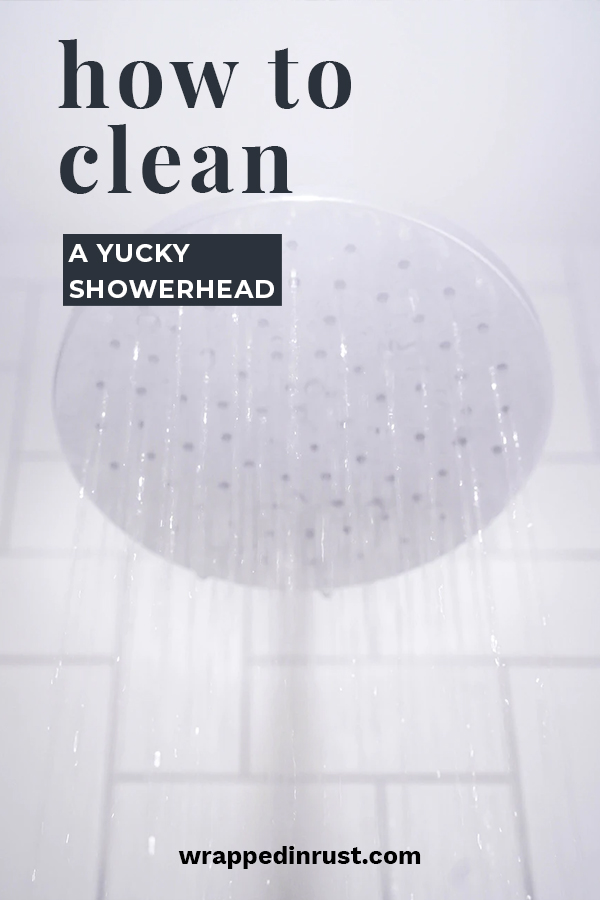 Nothing puts a damper (see what we did there?) on a nice, hot shower like a shower head that can't work correctly because half of its holes are covered in hard water. If you want your next shower to be more satisfying than the one you had this morning, here is how to clean a yucky shower head and make it work like new again.
1. Scrape
Look at the surface of your shower head. Chances are you see hard water and mineral deposits. To begin the cleaning process, grab a scrubber sponge and scrape off as much as you can from the holes where the water should be coming out.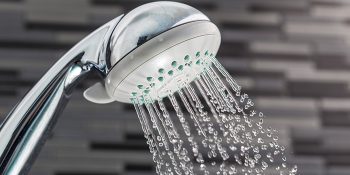 2. Cover
After scraping off as much of that scale as you reasonably can, it's time to trust your old friend vinegar with the rest of the job. Grab a plastic bag and mix a solution of half vinegar and half water. Aim for a total liquid volume of about 1 cup. Pour the mixture into the bag, and then wrap the bag around your shower head. The holes of your shower head should be well into the liquid. Now grab a rubber band or twist tie and secure the bag in place. If your shower head is really bad off, you can make the vinegar solution a little stronger than 50/50.
3. Soak
With your shower head covered and plastic bag secure, let it soak in there for at least 20 minutes, but up to an hour if possible. After removing the bag, grab a damp cloth and wipe away any deposits that should now be nice and loose. Turn your shower on and flush some hot water through it to rinse, and you're done!